On Tuesday, power couple Justin Bieber and his wife Hailey Bieber were spotted in Los Angeles. They were out for Dinner and for spending quality time together. As everyone knows, the global, ideal, and iconic Canadian singer Justin has gained a massive and loyal fan base at a very small age. He proved that just be determined, follow your passion, and be confident; age doesn't matter. A real inspiration for the young generation.
Justin got married to Hailey in September 2018. Hailey is a supermodel and trained dancer, but once she had an accident, there was a stop in her career at that time. Now they both are happily married and look very charming together. They got separated in between, but again they met, then got engaged and married. Hailey told in an interview that she enjoyed the journey from best friend to life partner with Justin.
On Tuesday, they both were spotted in LA for dinner. Hailey's look was mesmerizing in the black floral dress, and Justin also looked stunning in a simple look. So beautifully designer has coordinated dresses, purses, and jewelry. Hailey was wearing a white dress with black flowers printed on it. Those prints appear messy but classy. She is blazing her legs in her short dress. Her blonde hair adds more cuteness to her beauty. She was carrying one green bag with her and wearing black high heels. But do you know how much it actually cost?
The white floral dress is of £1210, which means 1,23,330 in Indian rupees. The Green bag she was carrying is £2090, which means almost 1 lakh 50 or more than that. To buy that outfit and purse, you have to pay almost 3 and a half lakh, which is the per annum salary of a middle-class boy in India. She was also wearing heels which cost almost 45 thousand. So basically, this outfit is not affordable. But she was slaying in that outfit.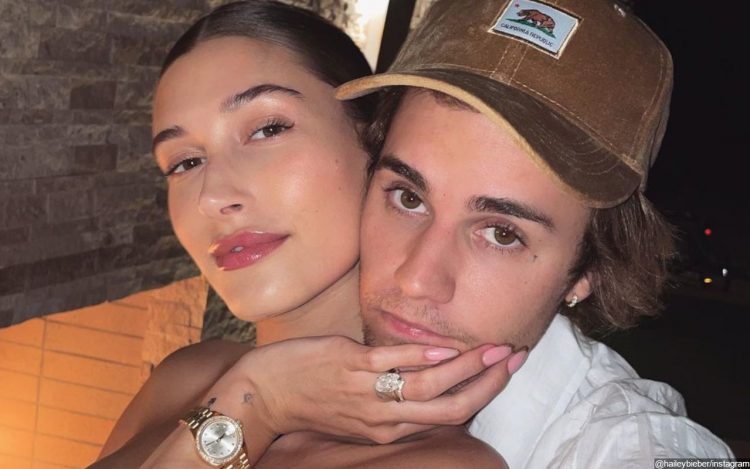 She also added some glamorous makeup and open hair to add more beauty. Justin was wearing a colorful shirt with a white shirt inside it. He has one black cap and snickers. He was also looking charming. After a long time, they were seen out hand in hand. They were always cheerful t and always supporting each other. Their appearance and truthfulness told everything. Then, they were out for dinner in Beverly Hills and got clicked by pap's.
Astonishingly they were there, so some fans were surprised and very happy and took selfies with them. They look Infatuated toward each other. They will celebrate their anniversary next month on 30 September. Last week Hailey created a buzz in town as she liked the photo of Selena, who is an ex; everyone is surprised with that. Hailey is also shooting for some ads and projects of modeling. Justin is busy with his new projects. He joined Kid Jaroi, and many more projects are coming soon.