Ellen DeGeneres recently announced that she has tested positive for COVID-19. The 62-year-old talk show host took to Instagram to make this announcement. Despite contracting the virus, the talk show host mentioned that she was doing absolutely fine. She posted a note from her Notes App with the health update.
However, fans were in utter shock after knowing Ellen's health status. Several celebrities and fans wished her good health and asked her to take care of her health. Moreover, Ellen revealed that she is still trying to figure out how she even came in contact with the virus. Her show is postponed for the time being.
Ellen DeGeneres Complained of Excruciating Back Pain
After testing positive for COVID-19, Ellen DeGeneres talked about the symptoms of the virus. The 62-year-old talk show host said that she felt excruciating back pain while she was quarantining. However, she also mentioned that she never really heard anyone else facing this problem. People have talked about so many Covid symptoms such as fatigue, fever, nausea, etc.
But no one really listed back pain ever. She consulted several doctors who recommended her painkillers, but those were of no use to her. Her pain just got worse every day. Lastly, what helped her with her back pain was steroids. Besides fatigue, Ellen was going through immense back pain. She also mentioned that despite testing positive for the virus, she is feeling all good. Her symptoms are not very severe. But she said that she used to sleep 16 hours a day.
Fans and Friends Wished Her Good Health
Ellen's comment section was filled with good wishes and prayers. All of her fans, well-wishers, and friends wished her a speedy recovery. Despite mentioning the fact that she is feeling all good, her celebrity friends asked her to follow all the CDC guidelines. Moreover, they tried to motivate her in every possible way they could. Lil Nas X commented twice on her post, giving her all the motivation she needed.
Besides that, he wished her a speedy recovery. "You'll beat Covid in no time," Lil Nas X told Ellen DeGeneres. Other fans and celebrities, including Bobby Berk, also wished her good health.
How did Ellen DeGeneres Contract the Virus?
Ellen DeGeneres fought Covid with all the strength she had in her body. On returning to the set of her talk show, she spoke a little bit about her experience with the virus. Firstly, she mentioned the fact that she didn't know how and when she got the virus. She said that she was getting ready to host the show like any other day. It was a normal schedule.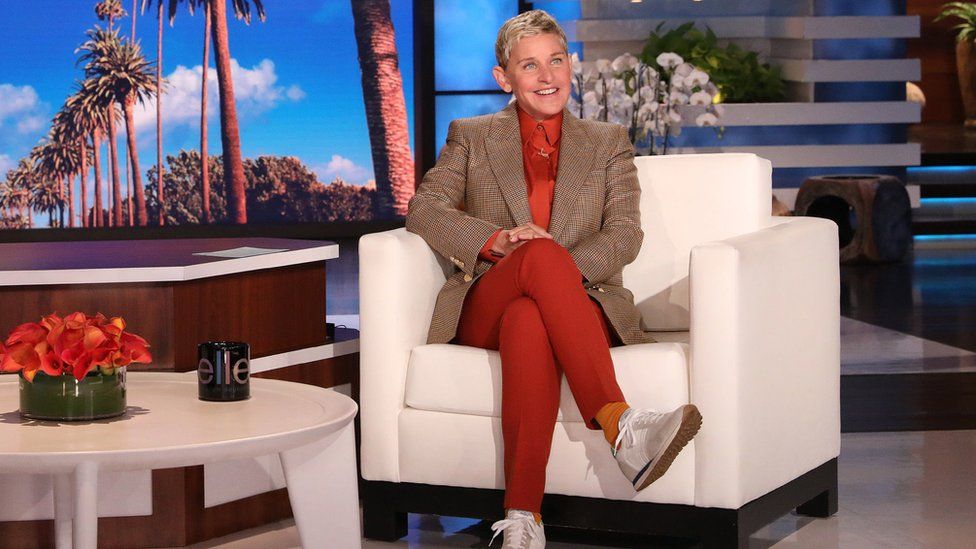 She was getting her hair and makeup done. At that very moment, her assistant Craig walked in and informed her that she had tested positive for COVID-19. Everyone around Ellen ran away after hearing this news. However, Ellen left the set as soon as she could and quarantined herself. Besides that, she didn't sleep in the same room with her wife, Portia de Rossi. She also asked everyone around her to get themselves tested and immediately isolate themselves.