Elvis is an upcoming biographical music drama based on the life of Elvis Presley, an American singer, and actor. Directed by Baz Luhrmann, the film showcases the career and life of Elvis Presley from childhood to becoming an American icon. The film also portrays his complicated relationship with his manager, Colonel Tom Parker. The making of the biopic was officially announced in 2019. The movie is in the memory of Alan Ladd Jr., founder of The Ladd Company, who died in March of 2022.
Elvis: Release Date
Elvis is scheduled to release on 24 June 2022 in the cinemas. The film has premiered in various film festivals, the first being Cannes. It premiered at the Cannes Film Festival on 25 May 2022, Guadalajara International Film Festival on 10 June 2022, and Provincetown International Film Festival on 20 June 2022. Warner Bros Pictures will distribute this picture in the United States and Australia to celebrate the life of the American icon.
Elvis: Cast
Casting the role of Elvis Presley was not easy for the directors. Brilliant young actors like Ansel Elgort, Harry Styles, Aaron Taylor Johnson, and Miles Teller auditioned for the role. Finally, Austin Butler was found perfect for playing Presley. Other cast members of Elvis are Tom Hanks as Colonel Tom Parker, Helen Thomson as Elvis' mother Gladys Presley, Richard Roxburgh as Elvis' father Vernon Presley, Olivia DeJonge as Elvis' wife Priscilla Presley, Christian Kisando, John Mukristayo, and Miles Burton as Smoky, Jimmy, and Bobby- Elvis' childhood friends from Shake Rag.
Elvis: Trailer
The first trailer premiered on 17 February 2022 at the same time as NBC was showing the live coverage of the Winter Olympics 2022 on YouTube. Warner Bros.
Pictures released the second and the final trailer on 23 May 2022. Both trailers are approximately three minutes and fifteen seconds and give us a sneak peek into the film based on the legendary rock and roll icon.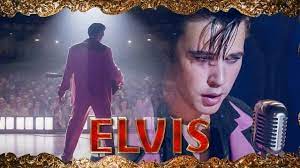 Where To Watch Elvis?
Warner Bros. Pictures are responsible for the theatrical release of Elvis on 24 June 2022. The film will premiere for the audience for the first time in cinemas on that day. It will release in Australia and the United States.
However, the fans of Elvis need not to be dishearten. The film will release online forty-five days after its original release date. Elvis will be available for streaming on HBO Max. Viewers with a subscription can easily watch the movie on the streaming platform. No other streaming platform is there to give the rights to the film as of now.
When Be Will Elvis Released Online?
Elvis will release online after forty-five days of its theatrical release. This means Elvis should air on 8 August 2022, give or take a day. Elvis will premiere online exclusively on HBO Max in August 2022.
Elvis has received positive feedback from the people so far. Austin Butler's acting is praiseworthy. Watching the music icon's life through the film will be refreshing.