Episode 7 of the running season of Grey's Anatomy will be releasing this December 9, 2021. The long-standing medical TV drama made its premiere episode on September 30, 2021. The forthcoming episode is returning after a gap, as it took a break in the Thanksgiving week. Since the inception of the show back in 2005, it has stood the test of time and is still as loved by the audience.
It brings into focus how the personal and professional lives of surgical residents, interns, and attendings coexist. The current season was ordered by the American Broadcasting Company back on May 10, 2021. For the forthcoming episode, these details will help you be on track.
When Will Episode 7 Release?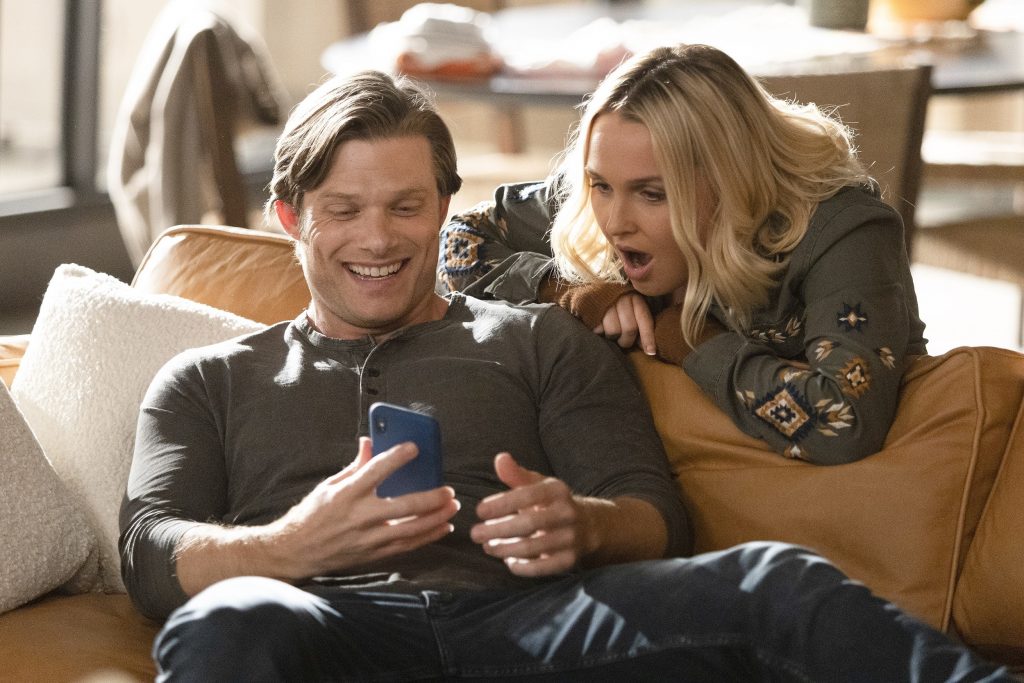 Grey's Anatomy is currently premiering its 18th season with episode 7 next in line. After a two week hiatus, the next episode is surely coming. It is scheduled to release on December 9, 2021.
The show skipped its premiere both on November 5 and December 2, 2021. And now the medical drama will make a comeback this coming Thursday on ABC at 9 pm ET. The drama will continue, and it will mark an interesting juncture in the current season.
Where Can You Watch Episode 7 Of Grey's Anatomy Season 18?
You can tune in to the original network ABC to catch up with the episode on the given date and time. If you fail to watch the episode on the TV network, you can skip the cable access to instead watch it online.
ABC has a dedicated website and application that streams fresh episodes. Various live-streaming channels enable you to watch the show online, including Xfinity, DirecTV, YouTube TV, Hulu+Live TV, and FuboTV. However, Netflix will not be releasing season 18 in its entirety anytime soon.
What Will Happen In Episode 7?
The seventh episode of "Grey's Anatomy" season 18 is titled as "Today was a Fairytale." The upcoming episode is directed by Debbie Allen and features a script by Julie Wong. According to the official synopsis put forth by ABC, in the forthcoming episode, Dr. Hamilton will be releasing his frustrations and anger, and Meredith will face the brunt of it. Nick offers her an attempt to cool him down by onboarding her on a surgery.
Jo and Link meanwhile in Seattle, along with their kids go to a fairytale theatrical show, which somehow goes wrong. At a recruitment fair, Dr. Lin and Bailey come in order to attract doctors to Grey Sloan. But, their ill-preparation poses problems. In the upcoming episode, Dr. Hamilton will be played by Peter Gallagher, Dr. Michelle Lin by Lynn Chen, and Dr. Jordan Wright by Greg Tarzan Davis. These are guest stars for episode 7.
What Happened In The Previous Episode?
Episode 6, "Every day is a Holiday (with you)" was scripted by Meg Marinis and directed by Tony Phelan. It was released on November 18. In this episode, it featured a full-on preparation for the Thanksgiving holiday, but things turn tense. Meredith and Nick spend Thanksgiving together.
Because of the weather, her flight was canceled. Hence, she has to stay back. So Dr. Scott and Dr. Nick cancel their plans so that Meredith is not all alone which finally brings together Nick and Meredith.
You can watch episode 7 of Grey's Anatomy season 18 on December 9, on ABC.