The powerful Hollywood duo, Justin Bieber and Hailey Bieber, were photographed on Tuesday while having dinner at Spago in Beverly Hills. Hailey Bieber flaunted her legs in a tiny dress as she walks down Beverly Hills Boulevard with her husband, Justin Bieber.
Hailey Displayed Her Long Toned Legs While Dinner With Justin
The supermodel stepped out in a white skirt with a black floral print, black high heels, and a green handbag on a late summer night. On the nighttime outing, she wore her wavy blonde locks down and split with a choker.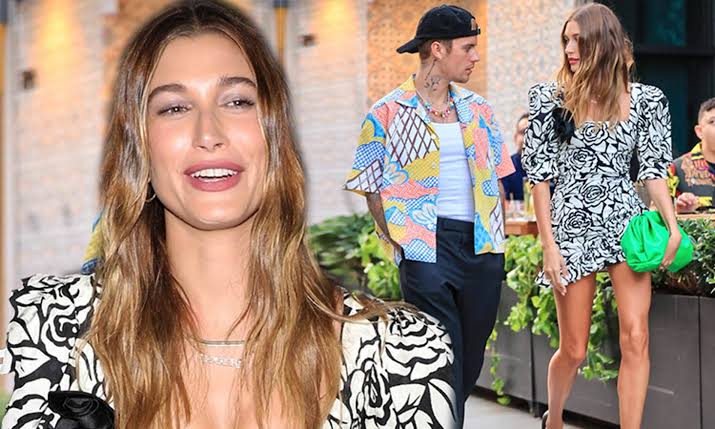 On the other hand, her pop star husband, Justin Bieber, wore black slacks and green and white Nike sneakers with a patterned Hawaiian print top over a sleeveless white undershirt. On the outing with his lovely wife, with who he will mark his third wedding anniversary next month, the Canadian musical sensation capped things off with a black cap and colorful necklace.
What did Hailey Say About Her Relationship with Justin Bieber?
Justin was at a point of his life where he could make decisions like, "I'm done with girls, I'm done with joking around, and I'm done with partying and all," Hailey said during an interview held in March.
Hailey recalled that she and Justin were friends initially for a long time before anything romantic happened between them. She added that although they were just friends, we always knew we were matched on what we wanted in our future.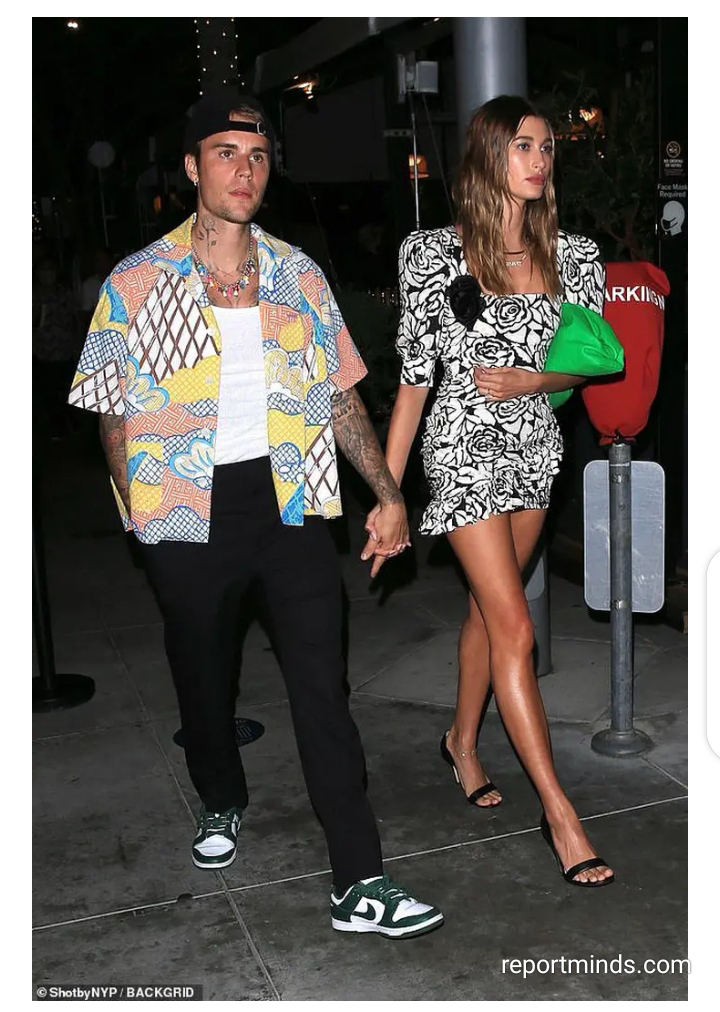 She told us they talked about how we wanted to be married early, start a family young, and establish a life together. She concluded by telling us that she and her now-husband, Justin Bieber knew that they both wanted to be with one other even before we knew it.