Jenelle Evans, who is 29 years old TV personality, has finally responded to claims that she lost "everything" after MTV fired her in 2019 over a scandal involving her husband, David Eason. The mother of three, Jenelle Evans, claims her family has found "peace" more than two years after parting in ties with MTV.
How Jenelle Responded to the Claims?
On September 21, the former Teen Mom star held a Q&A session on her official Instagram Story with her 2.8 million followers. Evans, who was fired from the MTV network in April of the year 2019 after her husband allegedly shot and slaughtered their French bulldog, has reacted to a fan.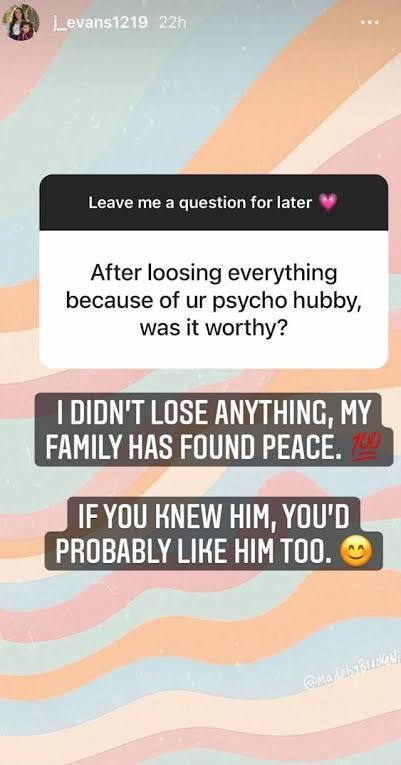 The fan asked Evans whether it was worth it after losing everything due to her violent hubby. To these claims, Evans responded to that particular fan that she didn't lose anything; instead, her family has found peace. The former reality star also added that if the people knew the real side of her husband, then they would probably like him too.
Evans and her husband initially made headlines for the first time in April 2019, when Eason allegedly shot and killed their French bulldog, whose name was Nugget. MTV acknowledged in a statement later that month that the company had cut relations with the couple due to the announcement.
MTV Ended its Contract with Jenelle Evans
According to the statement, MTV discontinued its partnership with David Eason in February of 2018 and has not recorded any new Teen Mom 2 with him since then. The statement also added that in addition, as of April 6, 2019, MTV had halted filming with Jenelle Eason and had no intentions to cover her story in the upcoming season.
In a September interview with People, David claimed that he took the severe measure against the family pet to safeguard the couple's daughter, Ensley, who is now four years old. Evans has two boys, Jace, who is 12 years old, and Kaiser, who is 7.