The Kardashian is keeping us updated with the new version of beauty and family for years. Kylie Kristen Jenner has proven to be the best mother so far; the actor cum model and the amazing businesswoman had her first child with her husband Travis a few years back. The couple had their first child name Stormi, who has become the ultimate media sensation from the day she was born.
Kylie and Travis seem to be the best parents so far, and the fans are getting excited as the news of the second child has been coordinated in the media. The News Agency reported last week that Kylie Jenner and Travis Scott are planning for the second child and a sibling to Stormi for over a year. The American media personality and Makeup exe's Julie Jenner expecting news has been reported in the last few; however, fans have already hinted the same from Kylie's Instagram photos.
Travis Scott is thrilled by pregnancy news as the stars are reportedly trying for the second baby for over a year now. But, keeping aside the social media, The baby storm will have her sibling to play with very soon, and Kylie has always hoped to have a sibling close to Stormi's age to play with.
According to Us Weekly, Kylie Jenner, who is going to be 24 and is expecting her second child with Travis Scott, the couple have been facing difficulty conceiving the same for years and to get pregnant again, hoping to give daughter Stormi, three, a sibling close to her age. Kylie is one of the famous Kardashian who is just like her other siblings Kim, who has proven to be an amazing mother and an owner of the cosmetic company Kylie Cosmetics.
The couple was last seen together back in June when they were out on vacation with the stormi. The couple was so happy together that they might add a beautiful daughter to their family. Kylie has always been vocal about her dream to have a big family just like hers, back in 2018 during the question and answer section on Snap that. Most followed social media sensation had informed fans, when one asked, Are you going to have another baby?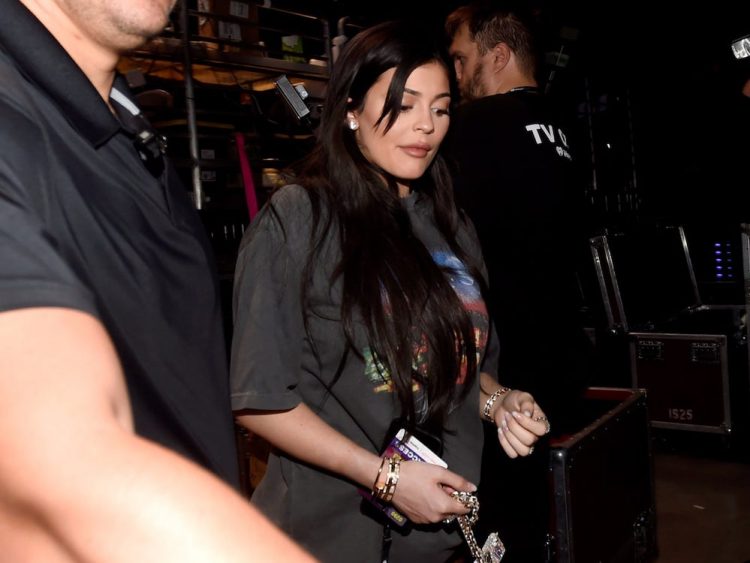 Kylie Jenner has sincerely replied with the story that "I want another baby, but when is the question. I'm not ready right this second, and I don't know when I will be. But yeah, when I do, I would love to share more of that with you guys" All the news regarding the Kardashian pregnancy has always topped the headlines all over the world; fans are excited about the same.
However, the optimistic newborn announcement has not been officially substantiated by any of the Kardashian. Until last week, the most loved Kardashian Kylie was seen with her on-again rapper boyfriend Scott, and the couple seems to make an announcement super soon.