Horror movies are a great reason to escape from whatever is happening in reality and have yourself shaken to the core. When you finally come back to reality, it is also much easier to be thankful not to have to be part of that world anymore.
A Quiet Place
In 2018's A Quiet Place, which was one of the biggest horror hits, Emily Blunt played a traumatized Abbott family. And at the end of it all, she made it clear that she had no plans of returning.
It is surely understandable that she no longer wants to play such a scary role. But, her husband and writer-director-actor John Krasinski had strongly put forth the possibility of producing a sequel. And also wanted Blunt to be on board with it too. His vision and perspective storyline came to him, and it was impossible to shake off the urge to take another movie to satisfy his imagination and vision.
He shared the story with his wife and the protagonist and pitched the idea of a flashback of the Abbott family preceding the events of A Quiet Place. The scene depicting that the family spending a few cherished moments of peace and happiness before tragedy strikes. And Blunt knew that she had to be a part of this movie in one way or the other, and she did.
The Upcoming Sequel
Called A Quiet Place Part II the new film starts after the death of Lee Abbott (Krasinski), as he leaves behind his family to fight for survival in a world of silence. They must stay hidden and quiet to escape from them. Evelyn Abbott II (Blunt) has an infant who must keep silent all the time, along with two young children, who are also rebellious in their ways.
Krasinski claims that the first movie was a 'love letter' to his children, about the promises a parent makes to protect their children. The second movie is about children growing up and hoping that the parents hold that they will live a better life, in a better world. In this movie, the daughter, Regan, plays more of the leading role and struggles with the void the death of her dad has left in her life.
This movie also clarifies that other survivors are fighting for their lives in this fantasy world. This is hinted at when the characters see the fire in the distance in the first film itself. Cillian Murphy (from Peaky Blinders) and Djimon Hounsou (from Guardians of the Galaxy) are two of the survivors in this world. And their individual stories also explored in addition to the overall fight that all of them put up together. And the cost at which survival comes to each of them.
Release Dates and Precautions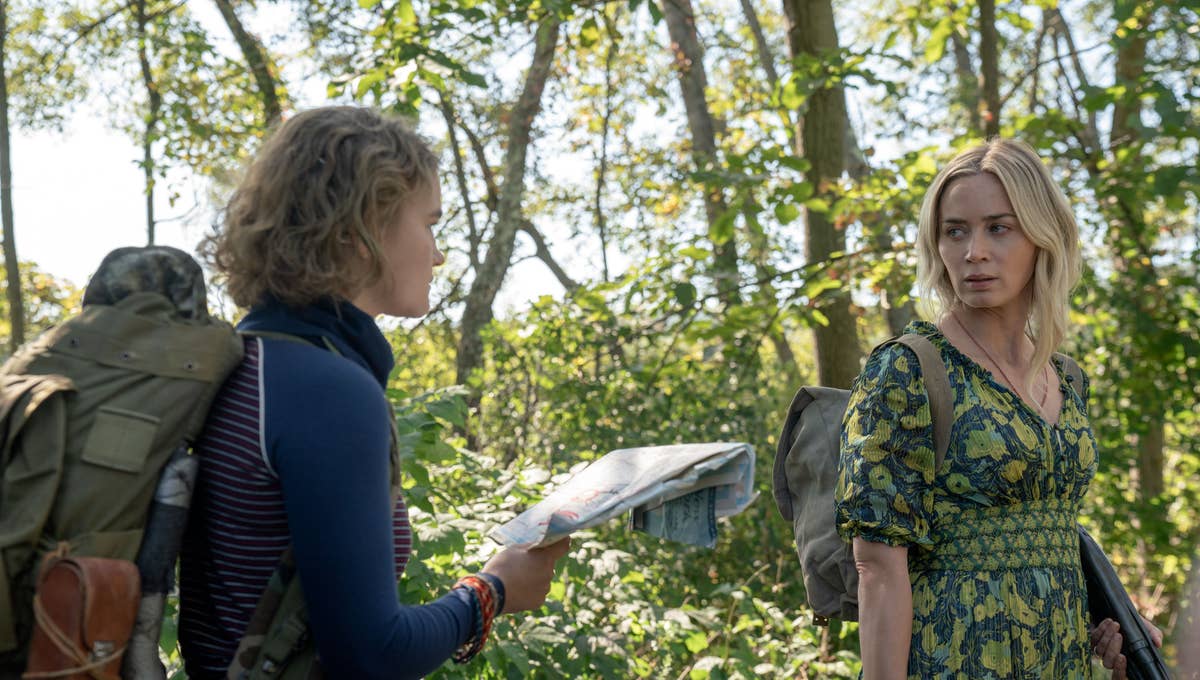 Set to release in theatres on May 28, 2021, A Quiet Place Part II looks like a promising take on the previous story and will probably shake you to your bones again. But in times like this, make sure that you will follow safety precautions also. Keep yourself safe while you go to the theatres and most of all enjoy the movie. If you are anticipating the movie, what are you waiting for? Watch the first part to jog your memory and get ready for the upcoming sequel as well.