Kate Beckinsale is an actress and a gorgeous model. Her love for real estate developed with due time, and she is on the verge of selling her Brentwood home. She had bought this place for $3.6 million way back in 2006. And now, as the prices have shot up, she's willing to let it go for $4 million. As per the information provided by the media, it clearly shows that the house is empty and the closets were emptied too.
This clearly stated that the actress left the building when she made up her mind to give this house up for sale. As per the sources, it's an elegant house, built with a lot of compassion and suited the actress. But why would she leave something so close to her heart when she loved staying there. There's a story behind each situation, and we've deciphered. The actress was a bit troubled with some stalker incidents in the past year.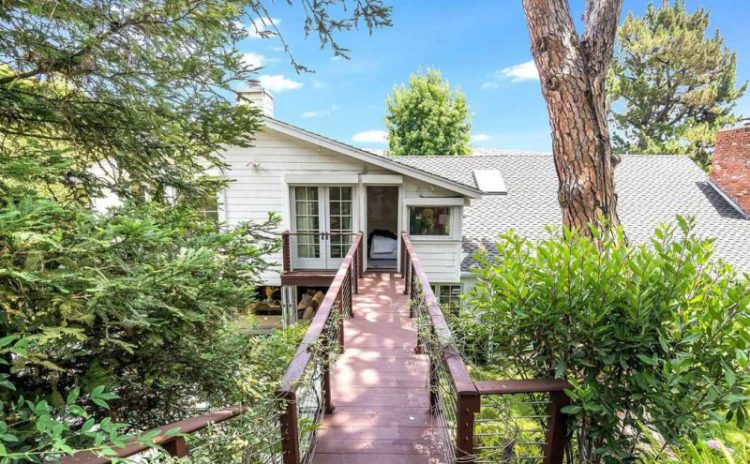 With the world plunged into the depths of the Global pandemic, this actress was frequently being troubled by the mere presence of a stranger, and that made her very uncomfortable. She couldn't have handled it herself, so she called up the police for some help. But, despite being a beautiful house, maybe the surroundings didn't seem secure for her, and she decided to move away from there.
The interior of her house gives you the warm cozy winter evening feel. It's absolutely lavish and is nothing more than a dream. She had all her things organized. And some of her Instagram pictures revealed to us the beautiful place where she lived for so long. The rooms are big and spacious, and the hallway is the catch. It might look like you're walking in for an absolute event. Apart from that, this actress also had a library installed at her place. And to match with, just an appropriately furnished and well-kept house.
Just like a scene from the movies, it has a beautiful fireplace, and it's complemented with vaulted ceilings. And just as mentioned, the house gives way to an ultimate cozy winter evening, and there's just so much to talk about here. The flooring is ultimately lavish, maple wood. And it just isn't looking like a winter evening, but we owe that feeling to the presence of seven fireplaces that compelled us to make such a statement.
The balcony gives a blissful sight of a well-adorned and well-maintained garden. For those of whom greenery is about growing your own stuff. You might want a sneak peek here. While the actress lived here, every inch of this house had her belongings that made this house very attractive. The closets are now lonely, but they were once adorned with her enormous collection of footwear.
The actress was obsessed with it, so she made it clear that her closet had to keep up with it. Though this big spacious plan didn't include a pool, it has a lot to compensate for. Because being there would be nothing less than an absolute lavish life.