In this summer season, many stars around the globe have tasted the sun by taking valuable sunbathes with their loved ones. Kendall Jenner is one of the finest and most popular models of America. Her astonishing looks and her eyes always won everyone's attention in any event. Her modeling career started with a big break and going to the heights day by day. Many celebrities play their foreign tour and trips during this season. Pandemic situations around the globe have restricted everyone for quite a time. That's why everyone is trying their best to enjoy all the moments they have with their special ones.
Kendall Jenner and Her Boyfriend Devin Booker
Devin Booker is a professional basketball American player and is currently doing pretty well in his career. He is gaining tons of female fan following over the internet. The dating rumors of these two big stars are coming over the internet back in time, and now they have confirmed their relationship with these steamy pictures. In the life of a professional basketball player, time for relaxation is always an issue. Davin and Kendall are enjoying their quality time on this amazing trip in the water.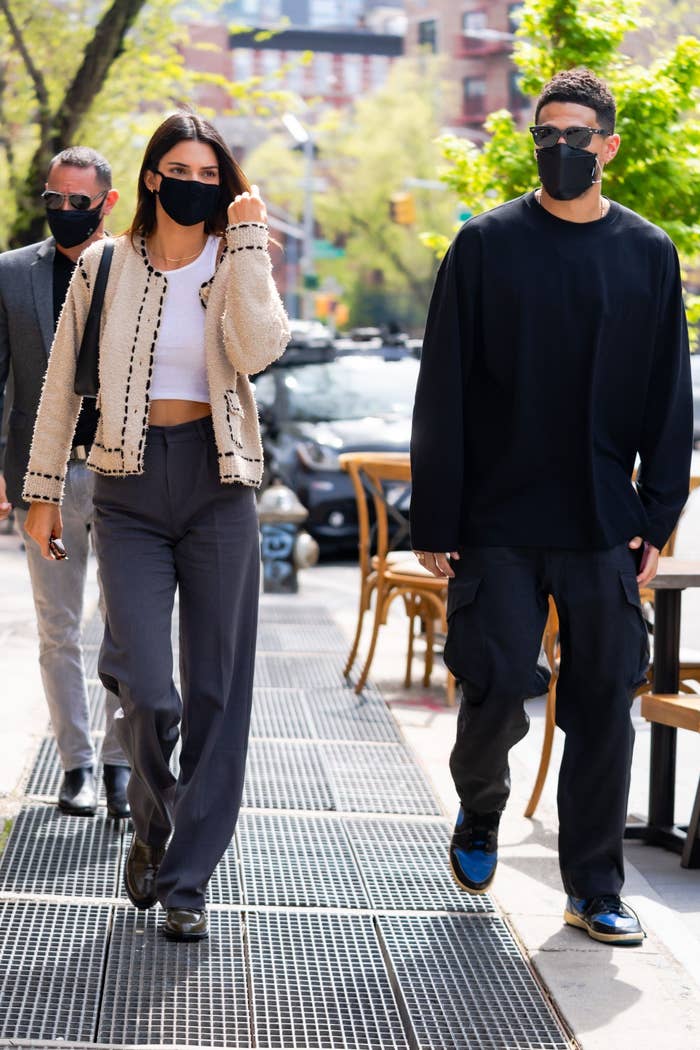 Enjoying their Time
Both the stars are enjoying their quality time by roaming many places around the globe, including Capri and Sardinia. Both are looking gorgeous and are a perfect couple in the industry. Basketball players are always famous in the Hollywood industry, and many female celebs have a crush on them. The love affairs of these two stars are a hot topic nowadays.