Even though the movie's scenic and exotic locations are unique, the newly released Turkish rom-com movie seems average in terms of its script and screenplay. Here is the honest review for the movie Make Me Believe.
This One Mistake Makes 'Make Me Believe' Unsettling And Uninteresting:
The Turkish movie follows two grandmothers who constantly try to set up their two pretty and good-looking adult grandchildren to fall in love and tie the knot together eventually.
It is a Turkish-language Netflix original romance and comedy movie written by Selen Bagci and directed by Evren Karabiyik Günaydin and Murat Saraçoglu. It stars Ayça Aysin Turan playing the role of Sahra and Ekin Koç playing the role of Deniz as the main lead.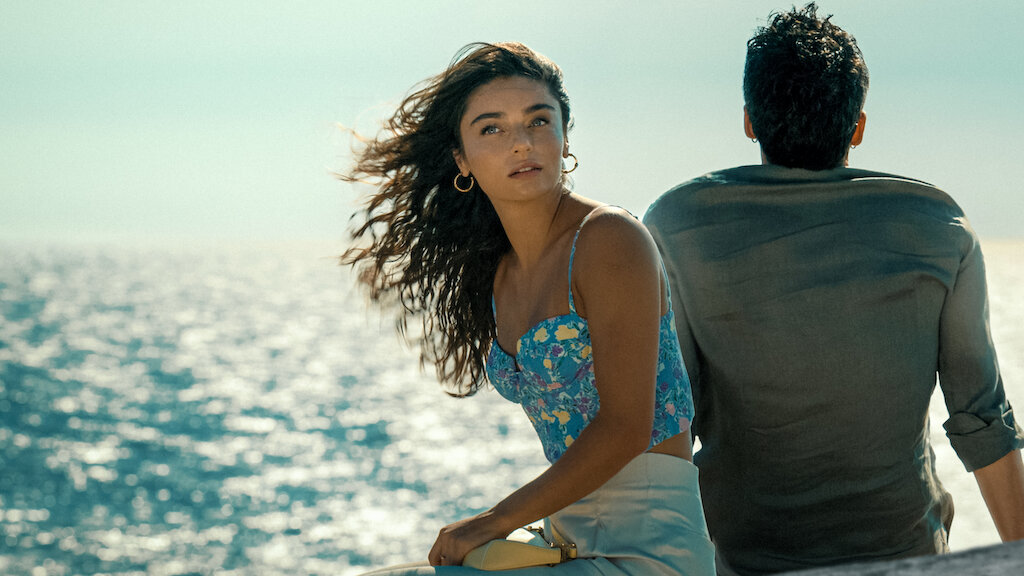 The movie is devoid of any specific and eventual character development. However, it does include pretty-looking people and, instead, wonderful-looking places. The dialogues in the film still seem average, though its screenplay is also on similar pages as its dialogue.
A couple of scenes in the movies do seem to be acted exaggeratedly, and the movie's romantic score seems heavy and lacks harmony in its flow. The movie's visual appeal still appears excellent as it includes various majestic locations of Turkey, which do justice to the Mediterranean scenery. 
Albeit there seems to be a lack of a spark among the main lead characters, they are still a treat to watch without it feeling like a waste of time, honestly. This is the most ever honest review for the Make Me Believe movie.
Main Plot 
While the movie's main plot follows the bonding and love story of Sahra and Deniz, the side plot includes Sahra trying to find the identity of a photographer who had recently turned down the highly prestigious and honorable award. Throughout the movie, Sahra discovers that the photographer is Deniz himself, who turns out to be her childhood friend/enemy. 
This romcom is similar to the others on the main leads turn into lovers from enemies and does not bring up anything new on those terms.
The one plot mistake that throws the whole plot out of the window is a build-up based on the uncharacteristic and immature communication between the characters that was shown a scene earlier as something different from Sahra's normal behavior. It feels disheartening to watch Deniz, who portrayed almost a 'perfect man,'' deal with this lie while telling the truth was a more straightforward option. 
The 'other man' with less character development enters to add to the wreck and makes the plot a violent conflict simply for the sake of a match.
All in all,' Make Me Believe,' a Netflix original movie, can be a possible stream for you if you're looking for a rom-com movie with scenic views and a great cast to watch this weekend.