Tom Swift is a go for the spinoff Nancy Drew by The CW. this spin-off will be based on Tom Swift's character, a black-gay billionaire from Nancy Drew's second season. Nancy Drew is an American supernatural drama mystery series. It is based on a series of novels, which is about a nominal character. This series was adapted by Noga Landau, Josh Schwartz, and Stephanie Savage for The CW.
Spin-off
On October 28, 2020, the CW announced that it would create a spin-off, and it will be titled Tom swift. The spin-off, Tom Swift, was ordered to be a season-based series on august 30, 2021. This new series is based on a novel by the same name as the series, which will be created by Noga Landau, Melinda Hsu Taylor, and Cameron Johnson. It is expected to debut in the Summer of 2022.
The Expected Plot
The series Ton Swift will follow the serial-wise adventures of its protagonist. After his father's sudden disappearance, this black, gay billionaire is shoved into the world of science-fiction conspiracy and unexplained phenomena. Tom is on the way to reveal the truth, leaving all the comforts of his rich lifestyle while fighting to stay one step ahead of his opponent. His whole mission will require all his genius thinking, love, friendship, romance, and the mysteries that are unsolved yet.
What will be the Release Date of Tom Swift?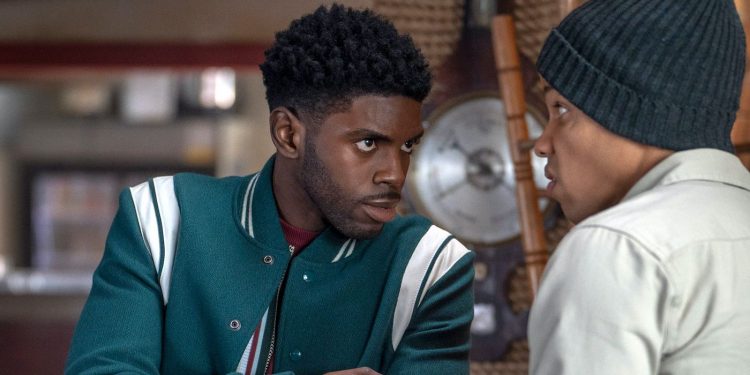 It is officially announced that the series will be out, and for now, it is under development. The characters were finalized and introduced in May 2021, so it is difficult to launch the series this year, as the production is still in process. But it is expected to be released next summer, which is 2022. And that's not too long to wait for it. We can get a release date soon as the production is on, and filming can be finished anytime.
Is the Series Tom Swift Worth Waiting for?
This spin-off will definitely be a superhit, as the cast, plot, theme and everything looks so perfect and worth waiting. The plot or the storyline of the series Tom Swift is so good that only by knowing a little bit about it makes it so much interesting and exciting, so we can surely say that the entire series will be so amazing and worth waiting for.
In short, this spin-off Tom Swift by The CW is going to be a must-watch for the audience, who love sci-fi drama, action, and everything. It is definitely worth waiting for, as the star cast introduced and the plot is simply great, so yes, it is a must-watch series.