NCIS: Los Angeles currently streams every Sunday night at 9 p.m. ET/PT time slot on CBS. Trending news these days, the American military action TV show grabs the audience with its amazing police drama. The new episodes scheduled for the release can be watched live or on-demand on the CBS application and Paramount plus. Continue reading to find out all the latest updates regarding the show.
Cast and Characters from NCIS: Los Angeles Season 13: Who All will be Coming Back this Time?
While there will be a number of people not coming this time, the audience will continue to see a majority of the actors. We have Chris O'Donnell reprising his role as Callen with LL Cool J coming back as Sam. There will also be Daniela Ruah returning as Kensi, along with Eric Christian Olsen coming back as Deeks.
All the stars are back on the set as NCIS: Los Angeles decides to hit the screens once again, with the 13th season on CBS. THIS TIME, the TV show will focus on the Office of Special Projects. The elite division of the Naval Criminal Investigative Service is in charge of secret operations to remove all threats to the country. Here is what we know so far about NCIS: Los Angeles season 13.
NCIS: Los Angeles Season 13 Release: When will it Hit the Screens?
The 13th season of the American action drama TV series already held the screens and October this year. On Sunday, October 10, the show made its debut at 9 p.m. ET/PT. As of now, it is expected that the show will have at least about 18 episodes this season. However, netizens talk about the possibility of reaching 24 episodes this time. Only time will tell now how many episodes season 13 bring for its fans.
NCIS: Los Angeles Non-Returning Cast Members: Who We Won't See this Time?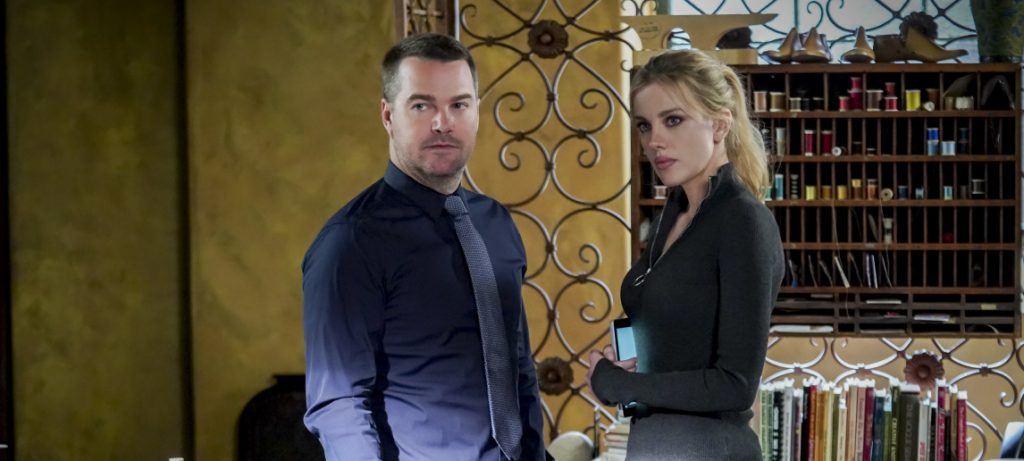 Actors Renée Felice Smith and Barrett Foa, who play the role of Intelligence Analyst Nell Jones and former Tech Operator Eric Beale, respectively, will now no longer be seen on the show as they chose not to continue with their contracts for this TV series.
The season will show Nell and Eric's exit because Nell has been confused about Hetty for a long time now and will be leaving for Tokyo with Eric to build his company there.
NCIS: Los Angeles Season 13 New Cast: Who will We See this Time?
With stars Renée and Barrett leaving the show, we'll have Gerald McRaney coming in to perform the role of Retd Navy Admiral HollaceKilbride. Although he had been playing this role for seven years now, this time, he will be seen as a regular cast member.
But now, due to Linda's hunt coming back on the show, there is a bit of uncertainty as to what his role will be this time. He could probably get a character resembling Owen Granger (Miguel Ferrer), the role that was never continued since the actor's sad demise on January 19, 2017.