You know there is a different charm and charisma in shows which deal with Money laundering, handling cartels, and Drug lords. Because not only do these shows need reality, and they also have high chances to go down in creative aspects. Taking examples of some shows like the great Breaking Bad, The sopranos, Barry, and Ozark. Ozark deals with money laundering gone wrong, and Marty, a financial advisor, coming to the rescue, promises to launder 500 million dollars in 5 years. Let me tell you, and it is as good as it sounds.
The first season consisting ten episodes released in 2017, and it received critical acclaim and renewed for a second and third season. In June 2020, it renewed for the fourth and the last season.
What are the Expected Possibilities in Season 4?
According to Jason Bateman, the last season started shooting somewhere in November 2020, and the last season would be 14 episodes long, split into two parts (like Breaking Bad and Mad Men), each of the parts containing seven episodes. The showrunner of the show, Chris Mundy, said thank you to Netflix for giving the show more time to give the Byrdes' saga proper time to tell their story and end it. Bateman also teased that a larger number of episodes could mean that byrdes will face something more harrowing and consequential this season and could face never seen before trouble.
Assuming from everyone's excitement over the new season, we can safely assume that the last season has one epic ending. And also Bateman hinted that he knows the ending and it is epic. By looking at the writer's table, which consists of FBI investigators and Hedge fund experts, I can believe him.
What is the Expected Release Date
?
Bateman, who plays Marty and also serves as recurring director for the show, said it takes around 11-12 days to film one episode and two weeks rehearsal before the shoot it means it can easily take around seven months to film a normal season and the last season has 14 episodes which means that it can easily take 9-10 months plus due to surge in Covid cases in the US, production could be unstable. Wesly Hogan, the location manager, told KFTV that the first block of filming done in December 2020 itself. And going by the speed, the season could end around mid-2021.
In conclusion, we can say that you can expect the last season of Ozark at the end of 2021 or early 2022. Whatever it will be, I am sure it would be worth the wait.
Who are the Expected Cast Members?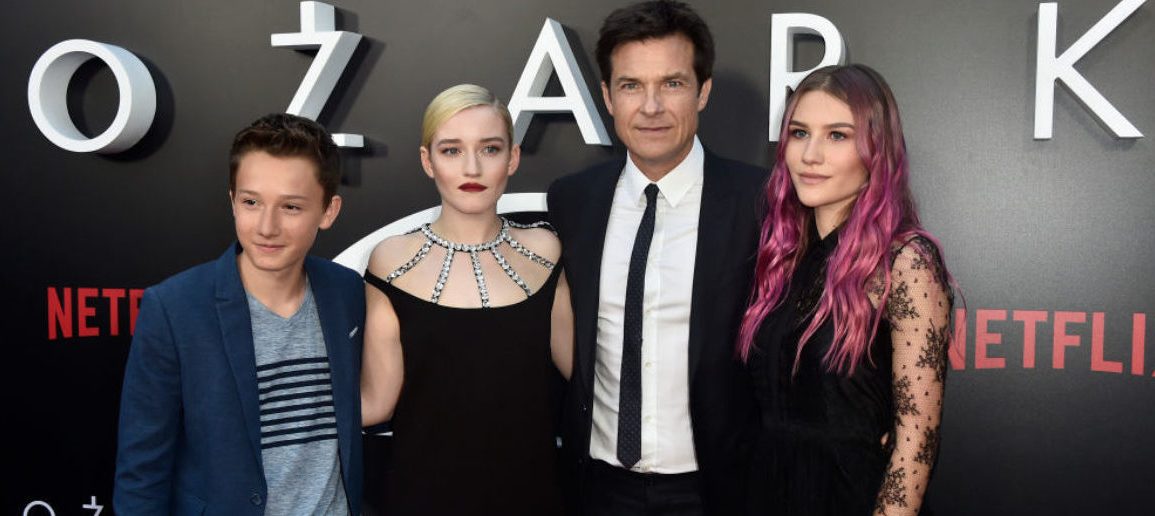 Every major cast member is coming back to reprise their role, and there could be few surprises. Also, Chris Mundy revealed that Ruth played by Julia Graner, could have a bigger role in last season. It also revealed that Oscar nominee Bruce Davison cast in a recurring role and could play an important role.
Chris Mundy said the byrdes not going anywhere, and also revealed that this season would be more about Ruth. And whether she can build something of her or not, hinting at more twists from Ruth's side. He also said about sustainability which hints that maybe she wants to escape with some stability in her bank account.
Jason Bateman, Laura Linney, Julia Garner, Charlie Tahan, Skylar Gaertnerand Felix Solis will reprise their role as Marty Byrde, Wendy Byrde, Ruth Langmore, Wyatt langmore, Jonah Byrde, and Omar Navarro, respectively.