Keke Palmer set the standards of the fashionista's a notch higher with her trendy look when she came out to socialize with her fans, recently. Palmer was seen on the sets of The View. After knowing that the actress was in the set, there was a swarm of people who wanted to meet and greet the actress. Palmer showed her interest to meet her fans as well and she stepped out in a dress that left people awestruck. The actress who is known for her style statement proved her fashion followers right, yet again! With the winters catching up in The Big Apple, Palmer wore her clothes with ease and in sync with the weather.
What did Palmer wear?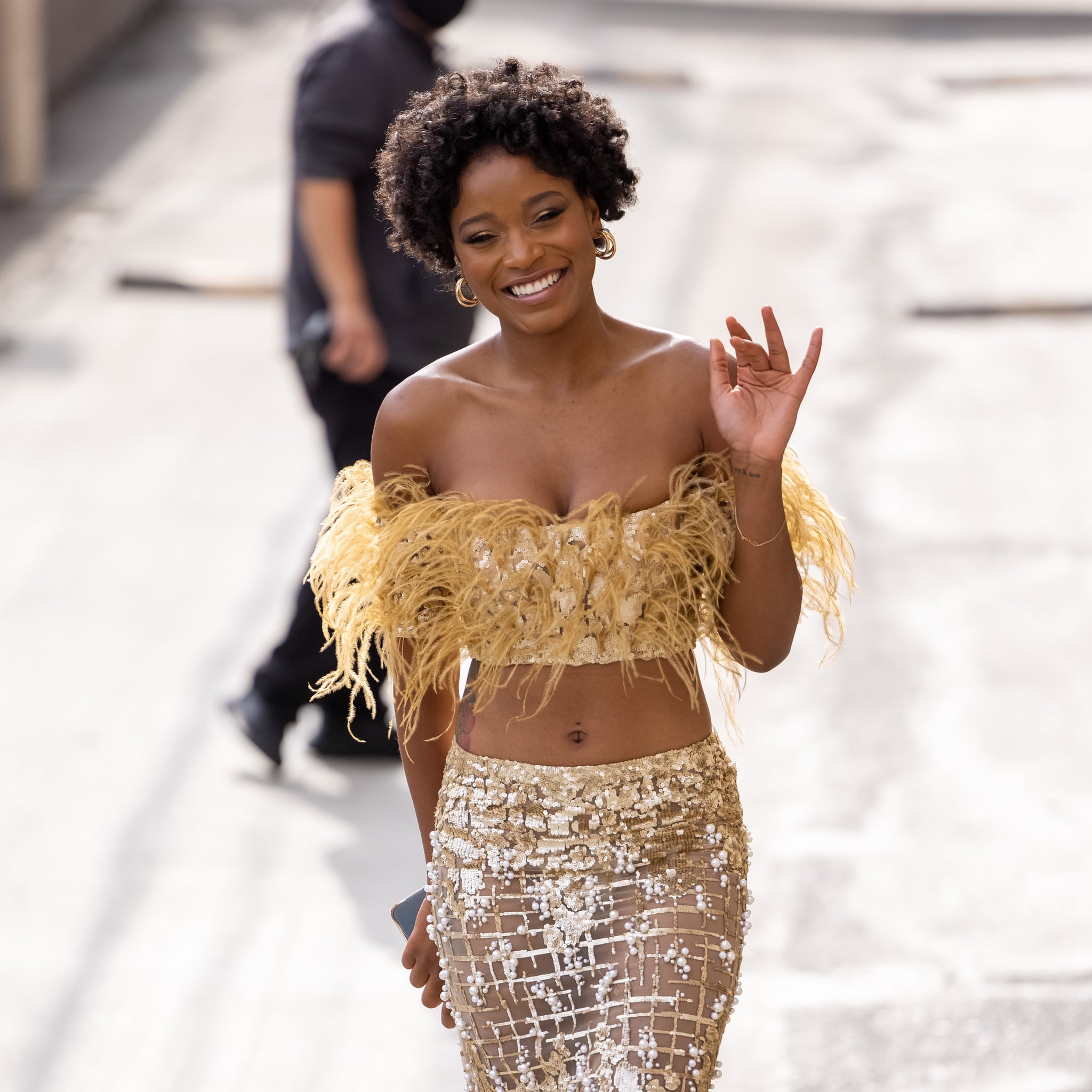 Palmer stepped out in a beautiful white and blue overcoat by Giuseppe Di Morabito and the oversized coat wrapped in the 28-year-old actress beautifully. Palmer turned heads with her wardrobe. If the rumors are believed to be true, the overcoat is priced at around $1166. This coat kept Palmer warm in the chilly November of New York City. Underneath the overcoat was an elegant pantsuit that came till Palmer's knees. The contrasting color of the pantsuit on the actress looked beautiful and Palmer completed her attire with a bright smile.
What were the other accessories that she had on her?
For her footwear, Palmer wore leopard printed high heels and this lifted the actress's style statement as well. She also carried a tiny orange mini purse which matched her pantsuit perfectly. The actress who is known for her run at Nickelodeon and in True Jackson VP waved and smiled at her fans as they rushed to have a glimpse of her.
Palmer glowed brightly in the orange pantsuit and she wore the wardrobe to perfection. Fans have been following Palmer's style statement and she has always been praised for her ahead of the time fashion!