Although the series Prodigal Son was terminated by Fox even before the second season was completed, the show's creators are hoping for a third season shortly. With an all-star cast line-up starring Tom Payne and Michael Sheen, this show has topped many must-see lists since it was first released on Fox in 2019.
But, unfortunately, owing to the sudden cancellation of the show – the finale was an agonizing cliffhanger that fans now hope will not be the end.
Prodigal Son- The Show So Far
What started as a sensation has continued the trend even after its cancellation. The storyline seems twisted and dark on paper but plays out beautifully on screen, with incredible acting to complement it. After season 1 had an overwhelming success in 2019, season 2 was finally released on January 12th, 2021, after a delay in shooting and post-production due to the current pandemic.
The new season was set in this current situation as Covid-19 takes the world by storm and goes deeper into the story of Malcolm Bright (Tom Payne) and his dad, Dr. Martin Whitly (Michael Sheen) – who is trying to prove to his son that he can finally get out of the manipulative and murderous ways that landed him in jail, to begin with.
How many seasons are there in Prodigal Son?
Following its late 2019 debut, "Prodigal Son" enjoyed a successful run that lasted two seasons. Its distinctive fusion of procedural elements and character-driven drama was what really made this series stand out. It had this amazing knack for engrossing viewers in a compelling story while retaining a distinct undertone of uneasiness.
Despite being overlooked by some critics, the show found success by carving out a distinct market share. Viewers eagerly anticipate seeing how the tale of "Prodigy Son" unfolds subsequent to formulating an engrossing plot during its sophomore run.
Will There Be A Third Season of Prodigal Son?
Despite having a devoted following and a strong start in its first two seasons, "Prodigal Son" will not be getting a third season. The series's second season saw a decline in viewers, which contributed to the decision to end it. Even when HBO Max declined to pick up the series, Warner Bros.
Television tried to find a new home for it on a rival network, but those efforts were unsuccessful. While a revival is not completely out of the question, it is becoming less likely with each passing year, and the program will have a difficult time getting a third season in its current incarnation.
Cancellation of Season 3
When compared to other crime drama programs presently airing on Fox, "Prodigal Son" Season 3's cancellation can be mostly due to a significant decline in viewership and appeal. Concerns regarding the show's long-term viability were raised by a dramatic 39% decline in audience between the first and second seasons.
Despite the fervent pleas of devoted viewers who started petitions and campaigns to save the series, Fox finally made the decision not to renew it.
Plans to further develop the storyline, particularly the sexual relationship between characters Gil Arroyo and Jessica Whitley, were abruptly terminated despite the aspirations of the actors and crew for a third season.
This choice was made because of Fox's lucrative contract with the NFL for Thursday Night Football, which forced the cancellation of other adored programs, including "Prodigal Son," to make room for NFL programming.
The future of the series was uncertain at the time this information was published because there were no firm plans for a revival on services like Netflix or Hulu, despite the fact that both fans and the show's creators voiced profound regret at the cancellation.
Fan's Reaction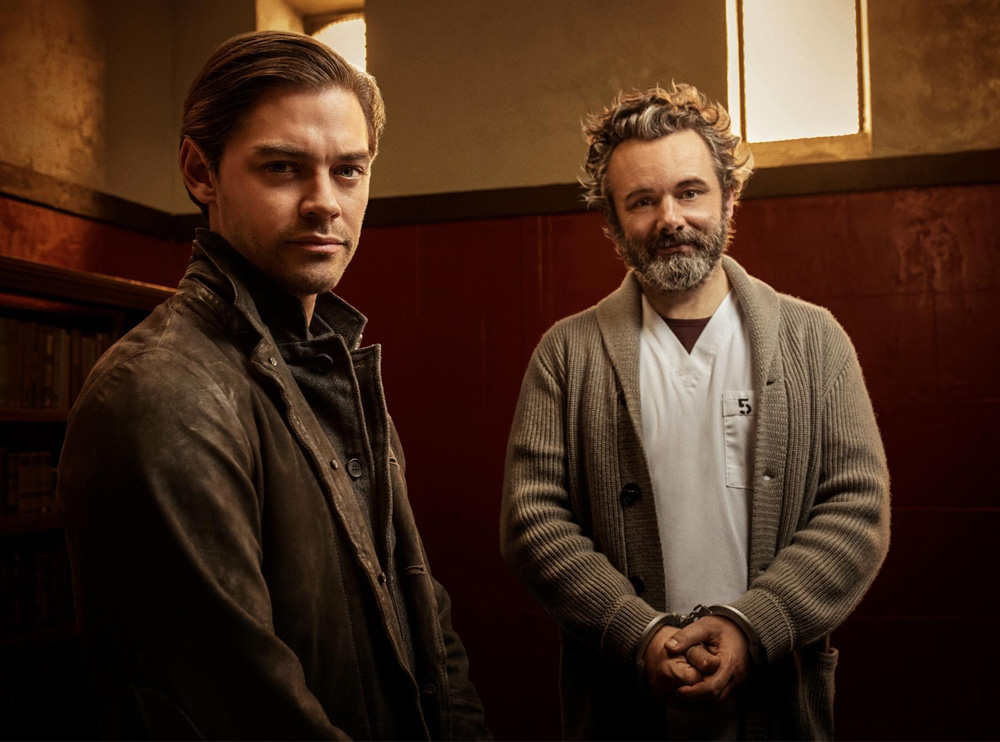 Fans of "Prodigal Son" were devastated and saddened by the show's demise, and many vented their resentment on social media sites like Twitter. Fox decided to discontinue the show after its second season. Fans shared their disappointment as well as their steadfast support for the show on social media.
They enthusiastically applauded the show's superb ensemble and deft storyline, highlighting its distinctive and captivating qualities. The group's appeal for other streaming goliaths like Netflix, Hulu, or HBO Max to intervene and save the show by approving a highly awaited third season stood out.
A season finale typically serves as the starting point for the following episode. Viewers were taken on an emotional rollercoaster in Episode 13 of "Prodigal Son" Season 2, and they yearned for more. The tremendous fan support even led to the #SaveProdigalSon hashtag trending on Twitter, which, in addition to being viral, may have an impact on streaming services' decisions to continue producing the show.
Additionally, a petition calling for the continuation of the show into Season 3 has amassed around 30,000 signatures from fans worldwide. Despite being disappointed by the cancellation, the show's star, Tom Payne, sent a sincere message of thanks to the cast and audience, urging them to enjoy the remaining episodes and recognizing the honor of playing Malcolm Bright.
Conclusion
Considering all the facts and current campaigns, it seems clear that there will surely be a season 3 coming soon, even if not from Fox. This is exciting news, especially for fans who were mind-blown by the cliffhanger that season 2 left them with.
But, for now, all we can do is rewatch the show. You can stream it on Amazon Prime Video and keep it at the very front of our minds as we wait for the next season to answer our many questions.
Read More: Prodigal Son Season 2 Episode 13 Release Date and What Can We Expect?