Short and crisp, as per the new record of Celebrity Wealth Calculation, R.Kelly is doomed, and allegedly his net worth has dropped to minus $2 Million, which has remained the talk of the town. Some people have started comparing their net wealth to Kelly's and making him a laughing stock. When it comes to the Internet World, nothing seems true, but we still rely upon it to get the latest news about various celebrities.
Earlier this year, the website named Celebrity Net Worth updated various Celebrities, out of which R.Kelly's Net Worth was updated to Negative $2 Million. The Rapper 42 Dugg was also targeted, but he barged over the Internet to get himself corrected.
Earlier, Celebrity Net Worth showed R.Kelly's Net Worth as $100 million or even higher. Still, when it changed to Negative $2 Million, it stated that R.Kelly, during a case hearing, stated to the judge that he owes a huge amount of almost $1.9 million to the IRS.
Many People over Twitter are Mocking for being richer and leading a more luxurious life than R.Kelly. Even some of them compared their wealth to R&B, who's currently in a very grave situation where various criminal cases are hovering over his head.
Now, if we analyze the Celebrity Net Worth's update to R.Kelly's Net Worth, we ended up gathering some real stuff about R.Kelly's statements in front of the Honorable Judge where Kelly stated that he owed $2 million or more to Uncle Sam and gave logical reasons to grant him bail as he doesn't have enough money to travel outside the country, hence suitable for bail. However, the Court never granted one, and he still remains in custody.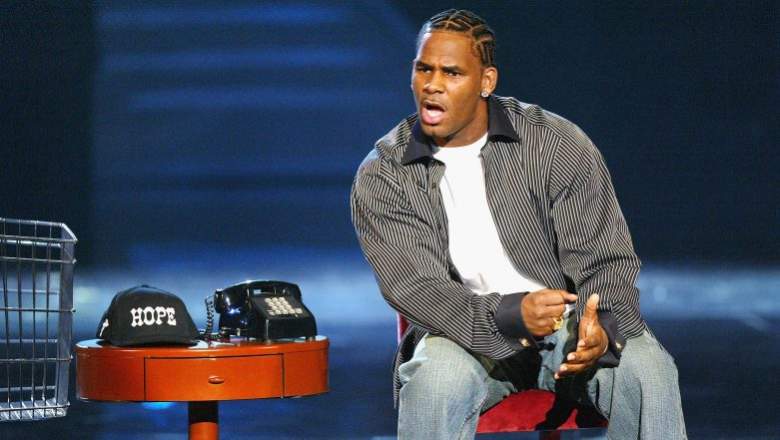 If for real R.Kelly is doomed or not is mere anticipation, but it seems he is running out of cash as he conveyed a lot about himself in his music video, which came long back in 2018 where he called himself "Broke." But there are chances of him running short of money because lately, neither his music videos have worked, nor any production house has invited him to perform in concerts. And everything is piling up; he's still paying his attorney bills for the past 2 years. Believe me or not, he might have his net worth in Negative $2 million.