Ragnarok Season 3 is coming! If you are into watching fantasy drama superhero series, we have just the television series for you. We all know by ourselves how much the Ragnarok series has made us hooked all day long, and we cannot blame you! It's so perfect that anyone would immerse themself in this Norwegian fantasy show for hours! 
Ragnarok seeks to redefine Norse mythology with a modern twist while blending high school drama with the environmental crisis. The pollution is causing the glaciers of Edda, Western Norway, to melt, causing severe damage to nature. This imbalance was caused by Toxins that got along with water, coming from Local Jutul family-operated industries. 
Ragnarok concentrates on a teenage boy, Magne, the reincarnation of the greatest, Thor. There begins Magne's fight against these evil giants who are getting one step closer every day to completely ruining the planet. Magne army will be an addition with reincarnated gods, which helps to achieve the prime objective. 
It will be exciting to see how Magne and his half-brother, Laurits, combat the Jutul family. Well, indeed, speculations says that the final battle will be the greatest ever.  Adam Price created the Norwegian television series Ragnarok. Danish production company SAM Productions develop the series. 
The first installment of the Ragnarok franchise was released in January 2020, followed by a second installment in May 2021. Mads Kamp Thulstrup, Mogens Hagedorn, and Jannik Johansen directed episodes of both seasons. Jacob Katz Hansen Christian Gamst Miller Harris gets the credits as the writer for the series. Adam Price, Simen Alsvik, and Marietta von Hausswolff von Baumgarten. 
Ragnarok is a top-tier Netflix show. It has been among the Netflix Top 10 since it came out. It's truly one of a kind, and it's a unique Norwegian show. Go through the complete article to know more about the show.
Ragnarok Season 3 Release Date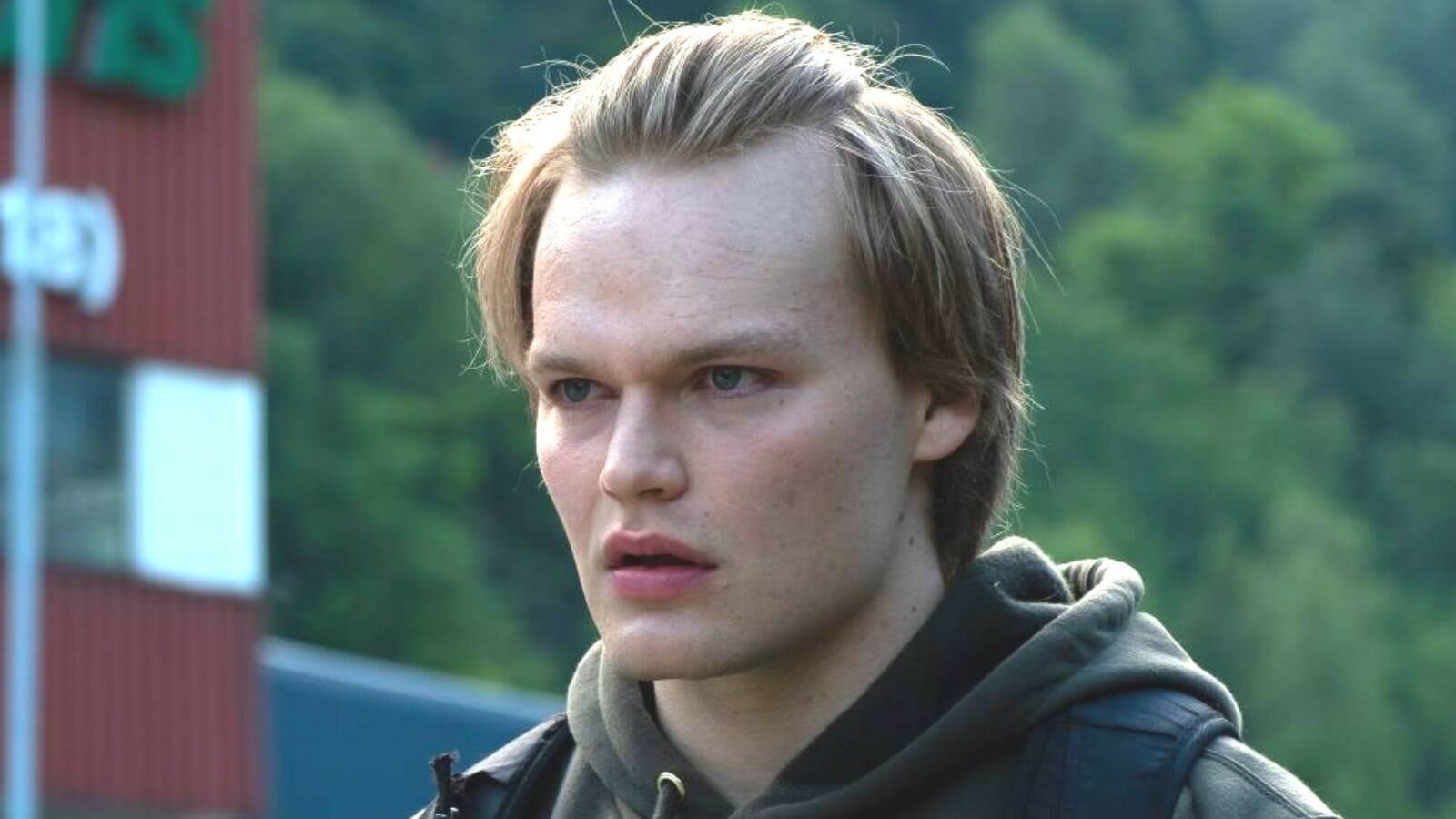 Netflix released Ragnarok season 2 in May 2021 and left us with an unbearable cliffhanger about what the future of Magne, his friends, and his enemies is going to look like. We, as fans, are desperately waiting to know what will happen in the further episodes of this mind-blowing Norwegian fantasy series. 
Herman Tømmeraas, who plays the giant Fjor in Ragnarok, announced that Netflix would drop Ragnarok season 3 very soon. The excitement of Ragnarok fans has been on the seventh sky since then. Unfortunately, Netflix has avoided sharing further details about the show when this news has been confirmed. So, everyone's left to ponder when the much-awaited season is released. Here's everything we know so far. 
Sadly, Netflix is yet to announce the premiere dates of Ragnarok season 3. The first season of Ragnarok aired on January 31, 2021. On May 27 last year, the second season came out! Speculations were that you would be able to experience Ragnarok season 3 in the middle of 2022. But that didn't happen. Even though the news of season 3 renewal is confirmed, many fans are still in doubt because it looks like Netflix is not in the mood to reveal any details related to the show. 
Yes, we are quite sure that the Ragnarok finale is happening. Indeed, we don't have many details about the show, but Netflix has officially renewed the popular series for a new season. So, we can say that the third season was on hold, but Netflix couldn't cancel the show because it had a massive audience anxiously waiting for the show to release. 
Due to the pandemic and covid restrictions, the Netflix show Ragnarok was put on hold. Therefore, the announcement of the final season was delayed. But now it looks like Netflix is up for renewal, and the shooting for Ragnarok has already started. Such a relief, right?
Expected Cast Members of Ragnarok Season 3
There can't be any possible reason why the cast members of Ragnarok season 2 can't make it to the third and final season. All the main characters will likely make a comeback for the third season. Our favorite protagonist, Magne, will be played by David Stakston. Jonas Strand Gravli will be seen as Magne's half-brother, Laurits Seier. You will also see Theresa Frostad Eggesbø as Saxa, Emma Bones as Gry, and Herman Tømmeraas as Fjor. You might also see Henriette Steenstrup as Magne's and Laurits' mother, Turid Seier. 
Gísli Örn Garðarsson's character role in the series is Vidar. Synnøve Macody Lund's character role in the series is Ran. You can also catch Odd-Magnus Williamson as Erik Eidsvoll, Bjørn Sundquist as Wotan Wagner, and Eli Anne Linnestad as Völva. Tani Dibasey will play Oscar Bjørnholt. 
Possible Plotline of Ragnarok Season 3
The previous seasons of Ragnarok focused on Magne fighting against Jutul and the ruthless giants who handle the cooperation. All the Norse gods and giants are ready to fight against the giants. Magne finally forged mjölnr and successfully achieved all of his lost powers. Fjor also becomes the one who witnessed leaving the Jutuls clan. He came back to his father's stead. 
Ragnarok season 3 will concentrate on Laurits newborn serpents, which look incredibly similar to tapeworms. Serpents with incarnated powers include Jörmungandr, Loki's gigantic snake, and Thor's archenemy. Magne and the other reincarnated gods are going to be in terrible danger. On top of that, the remaining Jutuls are violent like never before. Seeing how Magne's gang fixes this problem will be highly intriguing. 
Will Ragnarok Season 3 come out in 2023?
Possibly yes, season 3 can be released this year. However, there has yet to be an official announcement about the release date of Ragnarok season 3. In late 2021 the team announced the renewal of the show through YouTube, and later they also confirmed that Season 3 was in production through their official Instagram account, Ragnarok. However, we didn't get any official updates after that, but according to some reports, fans speculate that the new season might be released in 2023 on Netflix. 
Will Ragnarok Season 3 be TV-MA Rated? 
The first two seasons of Ragnarok were TV-MA rated, so the coming season might also be TV-MA rated. 
Where to Watch Ragnarok Season 1 and 2 in The UK?
You will be able to stream Ragnarok Season 1 and 2 on Netflix in the UK.
Where To Watch Ragnarok Season 1 and 2 in The USA?
Stream the mind-blowing fantasy series Ragnarok season 1 and 2 in the USA on Netflix and Amazon Prime Video.
Where To Watch Ragnarok Season 1 and 2 in Canada?
You will be able to binge-watch Ragnarok season 1 and 2 on Netflix in Canada.
Where To Watch Ragnarok Season 1 and 2 in Australia?
Ragnarok season 1 and 2 is available to stream on Netflix in Australia.
Number of episodes in Ragnarok Season 3
The first two seasons of the fantasy-filled drama series had twelve episodes, six episodes each. Hence, we can also expect the same order from the third season of Ragnarok. Usually, Netflix is pretty consistent with its episode orders between seasons. 
Final Words on Ragnarok 
We still don't have an idea about Ragnarok Season 3, but it is quite painful to accept that it's going to be the last and final season. But definitely, we can assure you that the finale will gain a success. It's evident that the audience went crazy at the exciting twists and turns presented by the previous seasons.
Fans showed their excitement to get the final glimpse of the battle in the show. Even though the critics have mixed opinions about the show, the fans worship this franchise. On-point cinematography, a mind-blowing storyline, and excellent acting skills, Ragnarok is a total entertainment package. 
The show depicted Norse mythology in the most exciting way possible. So far, Netflix has released just six episodes in both seasons. This is truly one of the best shows that came out of streaming giant Netflix. 
We will hear more updates about the show in the coming months. So, stay tuned to get the most recent updates about the show. If you want, you can also have a glimpse of the trailer revealed for the first and second seasons of Ragnarok.