Headlining a Scandinavian drama with a dark tale, there are secrets quite a many, but what price would you pay to unravel them? Released just a week before, on 18 August 2021, The Defeated (formerly Shadowplay), a German detective TV series, shot straight to the Top 10 trending list of Netflix. In 1946, the war finally ended, and Berlin has felt liberation for the first time in a long while.
Max McLaughlin, an American policeman, has been responsible for deterring the city's most prolific criminal, Werner "Engelmacher" Gladow. Max, however, was another motive of going to Berlin: finding his missing brother Moritz who wanted to hunt down ex-Nazis. Although World War 2 has reached its timely end, the Cold War commences, and the two brothers' perilous situations.
Should Fans Wait for The Defeated Season 2?
Creators Måns Mårlind's and Bjorn Stein's have planned to divulge the saga in a 16 part series spread out over two chapters. However, since only one season with eight episodes has been released, we reckon several aspects are yet to be revealed. Moreover, the ominous twist at the end of the introductory episode left a lot of viewers scratching their heads. Therefore, we recommend waiting for the new season of The Defendant to explore the lore's true glory.
Expected Release Date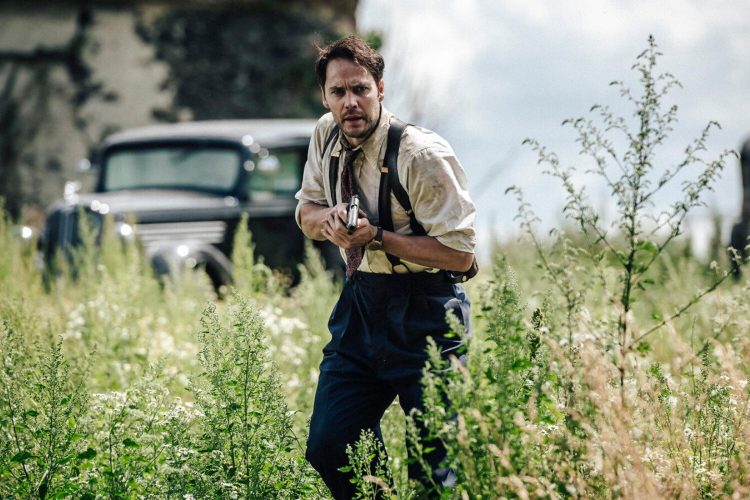 The second series of The Defendant was slated to start production in 2020, but alas! The global pandemic thwarted another tv show. One of the show's actors, Logan Marshall-Green, shared an image from the set on his Instagram account on January 2021, revealing that the second season hadn't completed filming by that time.
Based on previous indications, one can assume that it takes approximately a year for a show's season to be properly broadcasted. Therefore, fans can expect to see the new season on their screens by mid-2022.
Expected Cast and Characters
Taylor Kitsch as Max McLaughlin, a cop from the NYPD who arrives in Berlin to help the German police find his missing brother. As Moritz, Max's lost brother, Logan Marshall-Green, leaves hints and letters to help his brother find him. Michael C. Hall as Tom Franklin, the US Vice-Consul, and Tuppence Middleton as his wife, Claire Franklin.
Nina Hoss as Elsie Garten, the head of the regional police station, and Benjamin Sadler as her imprisoned husband, Leopold Garten. Lena Dörrie as Trude and Anne Ratte-Polle as Marianne won't return due to their characters' culmination. New cast members might also star in the second season, but nothing is known for sure yet.
Expected Plotline
Although the end of the first season could be considered definitive since there aren't many cliffhangers, there could also be a lot of exploration around a whole new plot. How Max and Elsie's relationship is affected after the release of the latter's husband could be the prime focus. We also find out that Moritz, Nax's brother, is alive, which means he might fulfill his original mission of seeking vengeance on Nazis.
The main villain Gladow commonly referred to as "The Angel Maker," could also get a chance to continue his notoriety due to insufficient evidence even after getting caught by the police. There is much to see!