Snowfall on FX is currently one of the most underrated shows, perhaps on American television. We are blessed to be in an age where black representation and diversity, not just in the cast but as directors, cinematographers, producers, and the music department, are being celebrated.
Black Representation
Snowfall falls somewhere precisely in the same bracket as other black TV shows like 'When They See Us, Pose, Atlanta, Blackish, She's Gotta Have It' and many other shows about the in-depth stories of black America. Black representation matters a lot in this day and age. It shows like Snowfall are not only showing us a different culture that we have been shown previously by American television. But also getting a deep dive and glimpse about the stories of a lot of men and women from the past who living a dangerous lives.
Snowfall's Premise
Snowfall is one such grand story; it is on 1980s Los Angeles when the crack and cocaine pandemic just about to hit the lives of numerous innocent black communities. Which cause a massive scaled disruption and changed the course of history in itself. We follow the lives of Franklin Saint, a drug dealer on the rise whose ultimate goal is to reach the top of the drug game. El Oso Zapata, a Mexican fighter who involuntarily gets involved with crimes involving his family and Teddy McDonald, a banished CIA agent willing to do anything to get his career back on track.
The Influences
The show is famous for having similar Scorsese and Tarantino vibes. In which the action and violence have been stylized quite well. The most obvious connections can be made from The Wire, the original mature TV show, the granddaddy of all the drug-related crime shows on TV.
But obviously, Snowfall and The Wire can't even be mentioned in the same sentence. The Wire is a timeless classic, perhaps the biggest cult show of all time, whereas Snowfall has failed to establish such a presence on the viewers. Nonetheless, Snowfall has a good core audience following the show everywhere it takes them.
One of the reasons why Snowfall has been able to capture the drug scene so well is who created it. John Singleton, the brains behind the creation of the show alongside Eric Amadio and Dave Andron. Singleton's experience from flicks like Boyz N The Hood, Poetic Justice, Shaft, and his many other film ventures have brought Snowfall alive.
Season 4: The Latest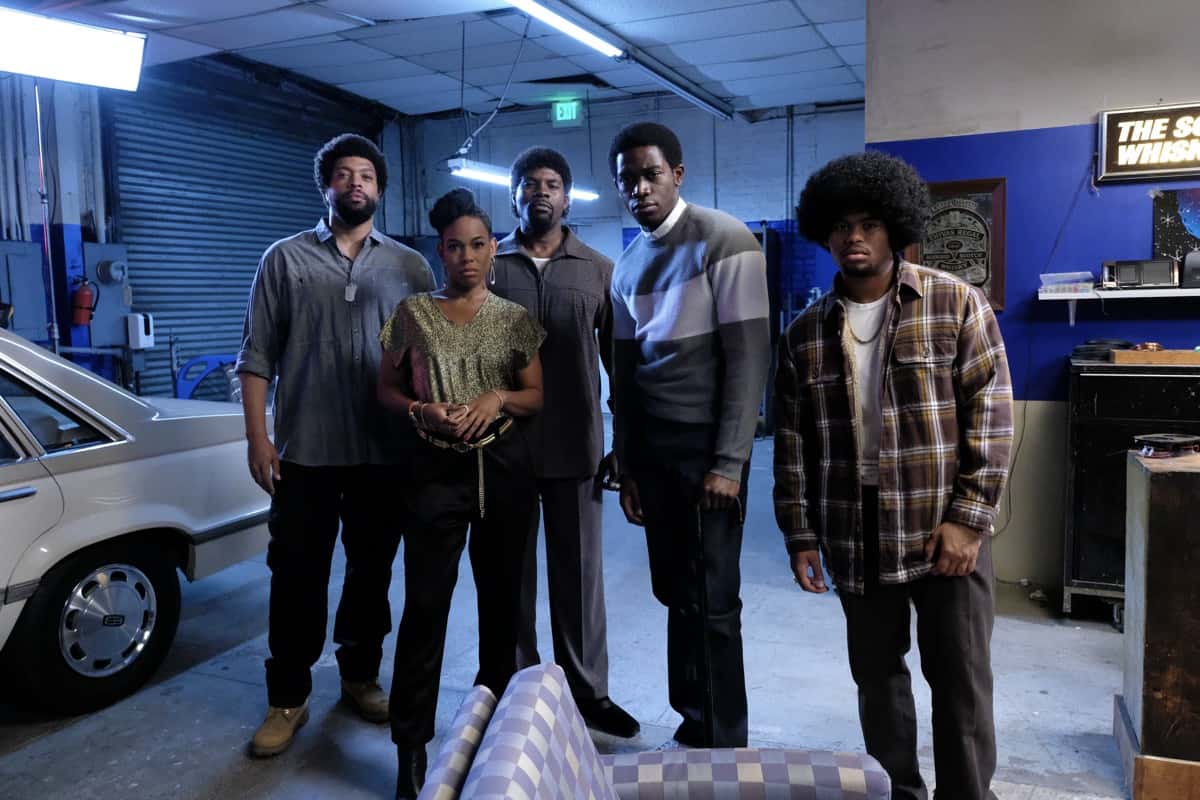 Talking about what is latest on Snowfall so, season 4 just ended. And this season 4 is full of absolutely mind-boggling and brain-damaging twists and turns. Fans were unable to grasp where the story is going and what's next in the chapter of our beloved Franklin Saint?
A lot of fans were slightly angry even because season 4 started right where we left season 3. And without spoiling anything, it is simply that Franklin almost began to look like he is invincible. Because he would escape all the difficult situations he was finding himself into. We learn in this latest season how the drug epidemic is fatally affecting the South Central communities and ghettos and how Franklin has played a major part in it.
Will there be an 11th Episode?
Season 4, like all the previous seasons, had just ten episodes in it. Unfortunately, FX confirm that there is no chance we get the 11th episode. Because there are only ten episodes in all Snowfall seasons. However, the good news is that we will get a season 5 as early as March or April of 2022.