Spider-Man: No Way Home is officially here. The threequel, directed by Tom Holland, is the ultimate Spider-Man celebration, bringing together friends and adversaries from all periods of the web-slinging hero on the big screen. All of the secrets are out there and ready to be examined after months of intense fan debate, conjecture, and leaks. Andrew Garfield no longer has to put his life on the line to defend information that everyone already knows.
However, there was one detail that few people were aware of before the film's release: the Venom symbiote's official entry in the MCU. Eddie Brock and his Lethal Protector were warped into the MCU in the post-credits scene of Venom: Let There Be Carnage. Fans will be able to meet him after No Way Home. Brock is unexpectedly dragged back into his reality before any proper crossover could occur, rather than venturing into the wider universe.
Audiences may see a sliver of black sludge left on the bar table in the film's final seconds, which slides as the screen fades. The symbiote has made a permanent home in the MCU. So, where do we go from here? Yes, Peter Parker did acquire a fresh new Spider-Man outfit at the end of No Way Home, but how would it look in black? With the symbiote suit, Venom begins his adventure, and also now Marvel Studios has the best opportunity to begin it.
What will be Next in the Post-Credits Scenes?
Given everything that transpired in No Way Home, Peter is bound to be enraged—it would be unthinkable for him not to be. So this is the ideal mechanism for introducing the symbiote into his existence and allowing him to feed off of its energy. Extra mid-credits and post-credits scenes hint at the future of the Marvel Cinematic Universe in Peter Parker's multiverse trip.
Spider-Man and Doctor Strange's tampering with reality will apparently have long-term consequences for them both. In No Way Home, Doctor Strange (Benedict Cumberbatch) introduced Spider-Man (Tom Holland) to the multiverse concept, an infinite array of realms containing every variation of our own, in which a few riffs on the known Marvel universe were explored.
Also worth noting is that Mysterio (Jake Gyllenhaal) did present the concept in Spider-Man: Far From Home, but he was lying, so who cares.
What Speculations are there?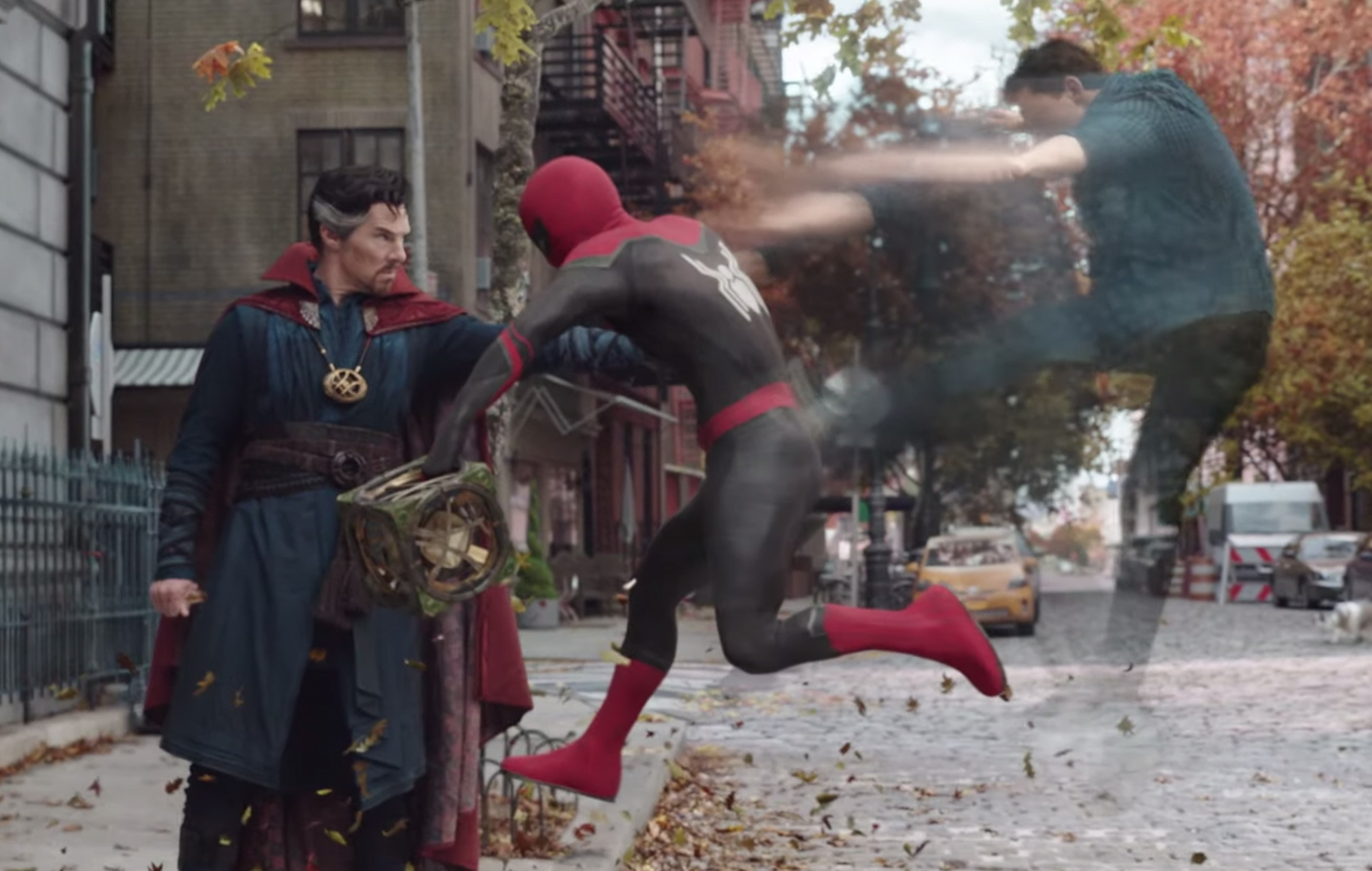 Without a doubt, Spider-Man: No Way Home is the most talked-about film of the year. It's a remarkable achievement for a film that has yet to be released, but it's only one of many examples of Spider- Man's, the multiverse's, and, of course, the Marvel Cinematic Universe's strength. While there is much speculation about the film's cameos, content, and so on, there is also a lot of curiosity about what happens after the credits.
While Marvel Studios hasn't confirmed it, Spider-Man: No Way Home is expected to have two post-credits scenes. The expectation is that, like so many other MCU films before it, we will witness a mid-credits sequence and a post-credits scene.