Steve Burton and Sheree Burton announced their separation to a shocked world on May 4th after more than two years of being together. Steve was a renowned star of daytime dramas like The Young and The Restless, Days of Our Lives, and General Hospital. He and Sheree, a fitness trainer, met on the set of General Hospital. They hit it off well and were soon married and ready to start a family. Together they had three children Makena, Jack, and Brooklyn.
In May 2022, Sheree announced her pregnancy with her fourth child. Steve later clarified that the couple had split and the child was not his. From being together for two decades to splitting up, what happened?
Why Are the Couple Separating?
Steve shared on Instagram soon after Sheree announced her fourth child that the two of them had split up. He also made it clear that the child was not his. The reasons for the split include a lot of things. One of them was Steve being let go from his role in 'General Hospital' after he chose not to abide by the vaccination policy set by the production company. On being let go, Steve was angry and impulsive because he considered his freedoms being in jeopardy. He had to leave the show he loved, which took a toll on him.
Sheree had also become unhappy with the relationship, which led to the split. She was looking for something more. Sources tell us that their marriage had been coasting for a while. Around the time that Sheree announced her fourth child, Steve took to social media to break the news to the public of their split. As for the children, Steve said they continue to co-parent their three children to give them the best lives. He also expressed their need for privacy at this time.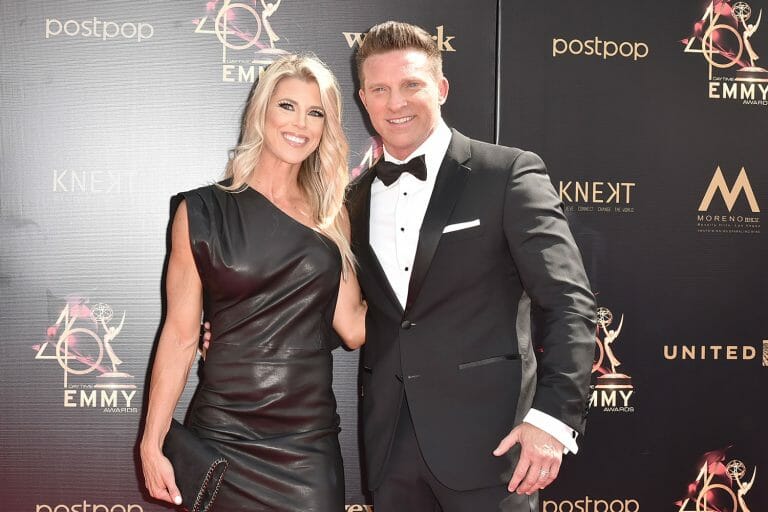 Thoughts on the Split
It is not uncommon for a couple of 23 years for the relationship to coast, and the split makes sense. However, it left people shocked, as it was unexpected for Steve to announce such things publicly. Steve felt the need to make sure people heard from him about his own life, and it's very understandable why. He made sure not to spark any false rumors and articulate their need for privacy. It was a very kind gesture for the whole family to give them time to figure out what to do and how to handle the situation.
Steve's Exit From General Hospital
Steve was let go from his role as Jason Morgan on the show General Hospital in November of 2021 after refusing to comply with the COVID-19 vaccination mandate the production had issued. This departure, he considered jeopardy of his freedom, which led to issues in his personal life. Steve loved the show and his character, and leaving the show was very hard for him.
Timeline of Their Relationship
In January 1999, the couple married after meeting each other on the set of General Hospital. In September 2003, the couple announced their first child, named Makena. Soon after, in 2006, they welcomed their second child, Jack. In July 2014, Sheree gave birth to her third child, Brooklyn. In 2021 the marriage hit bumps after Steve was fired from the show, and as we loom into 2022, Steve announces their separation.