S.W.A.T. is an action-drama series created by Shawn Ryan and Aaron Rahsaan Thomas and runs on C.B.S. Other similar series airing on C.B.S. did not last very long, but S.W.A.T. seems to have hit the right spot with fans. The show follows the story of officer Daniel "Hondo" Harrelson, who is promoted to team leader after a bad shooting and jumping a few stairs to get there. The show banks on the "adventure of the week" format, which keeps the viewers tied.
C.B.S produces S.W.A.T. Studios, along with Original Film and Sony Pictures Television. The executive producers are Neal H. Moritz, Shawn Ryan, Aaron Rahsaan Thomas, Danielle Woodrow, Pavan Shetty, Marney Hochman, Justin Lin, and Paul Bernard.
The show seems to have some common roots with the F.X. crime drama The Shield, also created by Ryan. The fifth season was announced in April 2021, and the first episode aired on October 1st of the same year.
The Cast
We expect to see regular faces with Shermar Moore from The Young and the Restless playing Hondo, Lina Esco, Kenny Johnson, Alex Russel, Jay Harrington, David Lim, and Patrick St. Esprit. Director Justin Lin will hold down the fort.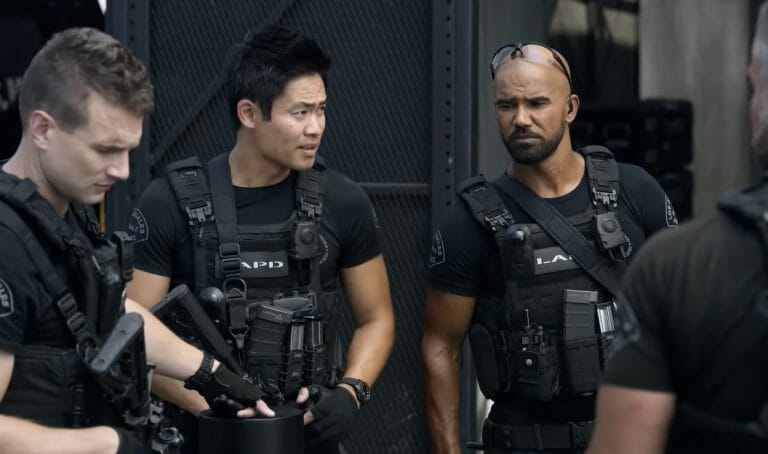 The Plot
Based on the 1975 series about a SWAT unit in California, it would be expected to bear a somewhat close resemblance while throwing in Ryan's flare to it in an unspecified city.
Over time, the series has been applauded for how it brings to light the situation between people of color and the police, namely African-Americans. In season 5, we see Hondo still reeling from his heroic choice to do a press talk in Season 4.
He moves to a peaceful Mexican village to gather his pieces back up and regroup his thoughts. While Hondo enjoys a little time off helping Mexicans, his team continues to work tirelessly fighting crime in Los Angeles.
Is It Worth Watching?
Season 5 has had about 4.35 million viewers with a 0.46/18-49. The ratings have risen a whole 11% from the previous season, and there is a 38% up in viewership. The show is a watcher with an overall positive rating, and you should look out for the new season. The show was an immediate hit among crime and action-drama fans.
SWAT is available to stream on Netflix up to Season 4, and we would expect Season 5 to turn up very soon. It is still available on Paramount+. With Season 6 being announced in April 2022, we hope to see the season start airing sometime in October this year, following a similar pattern to the last season.
The show will ideally air on C.B.S. and should be released in an orderly fashion on other streaming services as time progresses. You should look forward to the new season of what is honestly a good series.