If you were expecting Sweet Tooth Season 2 on Netflix with bated breath, here's some advice: don't. That's because, unfortunately, the second season of the Netflix show based on the hit comic book will not be coming in February 2022. Released back on June 4, 2021, the show was a hit on Netflix, beloved especially by fans of Umbrella Academy and Stranger Things. 
The show was based on a comic book by Jeff Lemire. Sweet Tooth achieved excellent ratings even though minimal production, unlike Stranger Things or Riverdale, and was an exciting watch. Moreover, the cliff-hanger with which the first season ended has kept watchers on the edges of their seats. However, such an ending also acknowledges that a second season is more than just a possibility.
For all those eagerly waiting to know Gus's fate, we are afraid you might have to wait a little more, for Season 2 might not happen for a long time yet. Afraid not, however, for the Sweet Tooth Season 2 is happening – and the same has been confirmed by the official Twitter account of the same.
Sweet Tooth Season 2: When Can We Expect It?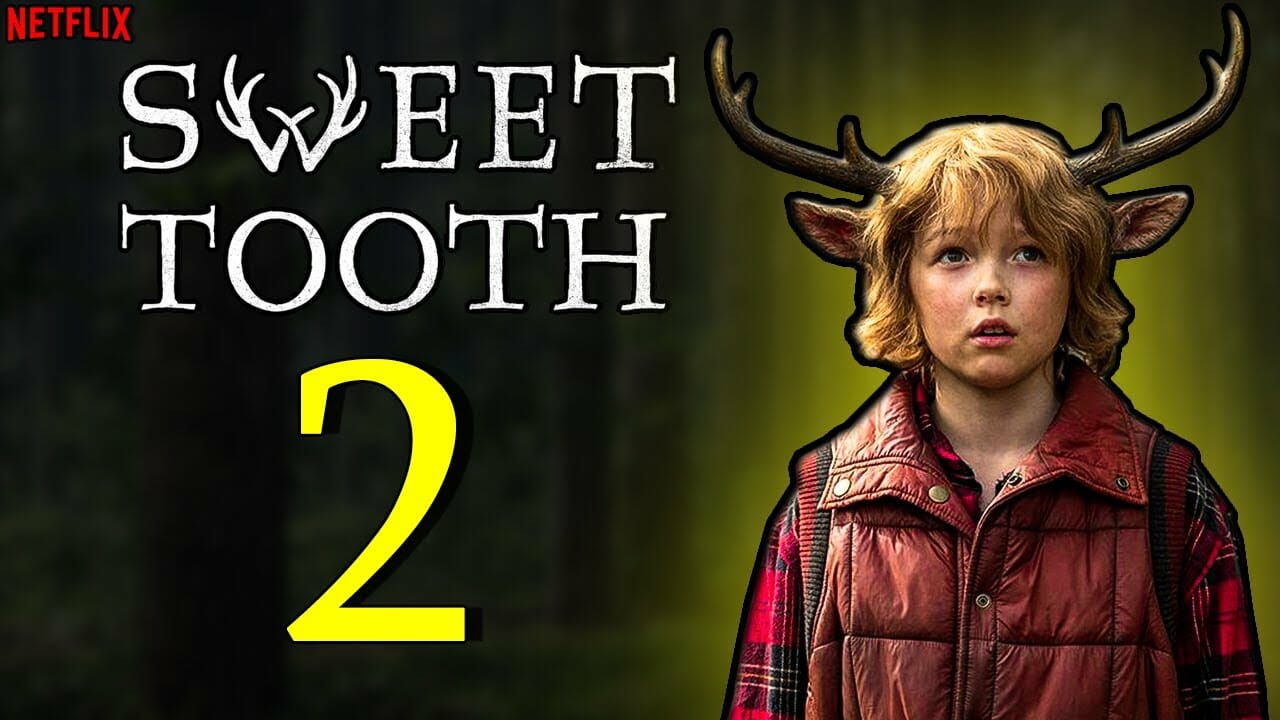 Although only one season has been released yet, the viewers hope for at least a four-season series. The work for Season 2 of Sweet Tooth began back in July 2021. But the production itself, however, began recently in the very early part of 2022. So there is reason to believe that the same won't end until June 2022.
If filming is to not end by June 2022, then one cannot say that the show will come back in 2022, either. Therefore, it is most likely that Netflix will either release Sweet Tooth Season 2 between October to December 2022 or early 2023.
Sweet Tooth Season 2: Story Till Now
Sweet Tooth is a post-apocalyptic story based on a period after "The Great Crumble," which was responsible for creating massive mayhem on Earth. Many people became victims of a viral pandemic known as the "Sick," and the population of Earth dwindled. The aftermath of "The Great Crumble" was the emergence of hybrid creatures. They aren't accepted by humans and are often hunted.
Then comes Gus, our protagonist, who is half-deer and half-human. His father dies when he is only 9. He had found Gus inside a box, buried underneath a tree. Along with the box was what Gus thinks is a picture of his mother, and after his father's death, he sets out to find her. He sets a fire that attracts hunters after getting rid of the hunters with the help of a traveler, Tommy Jepperd, Gus, and his stay together.
Tommy, who is initially cold towards Gus, soon warms up to him and ends up protecting him and helping him on his journey to find his mother. Sweet Tooth also follows the story of Dr. Aditya Singh and his wife, who are tirelessly working to find a cure for the Sick, and Aimee, who will not give up on her sanctuary for hybrids, called "The Preserve."
Sweet Tooth Season 1 ends with Gus and many other hybrids being captured by "The Last Men." Tommy finally meets Aimee, and Aimee tries to help some captured kids escape from General Abbott. Bear's satellite suddenly starts working, and she can hear Birdie. So, unless Gus breakouts, he might never meet his mother.
Sweet Tooth Season 2: What Can We Expect?
Sweet Tooth is primarily based on Jeff Lemire's comic book series. But Netflix may take creative license and stray away from the book. Moreover, we believe that the comic book may not provide enough knowledge about what will happen in Sweet Tooth Season 2. According to the book, Gus's story becomes very dark, violent, and not as family-oriented as it is now. We can say for sure that Gus will be becoming very close to the other hybrids he met at the end of the first season.
Sweet Tooth Season 2: Cast And Where To Watch
Although the same hasn't yet been officially confirmed, we have reason to believe that most of the cast members will come back in the second season.
Christian Convery will be resuming his role as Gus, NonsoAnozie will be Tommy Jepperd once again, and Dania Ramirez will be Aimee. Similarly, Stefania LaVie Owen (Bear), Adeel Akhtar (Dr. Aditya Singh), and Aliza Vellani (Rani Singh) will all be reprising their previous roles.
Sweet Tooth was originally meant for Hulu, but ultimately a Netflix release instead. As a result, all eight seasons are available for streaming on Netflix.