Gabby Petito, the 23-year-old Youtuber's unnatural death termed murder conspiracy, has blown the entire Internet World. When every other day we get to know something more interesting and mind-boggling information, her fiancé Brian Laundrie's unexpected death has also given us a sudden heartache.
While Brian Laundrie was the one on whom everyone's eyes were attached, he went to heavenly abode last month. Considered the fact that the only prime suspect in the case of Gabby Petito was her fiancé Brian Laundrie.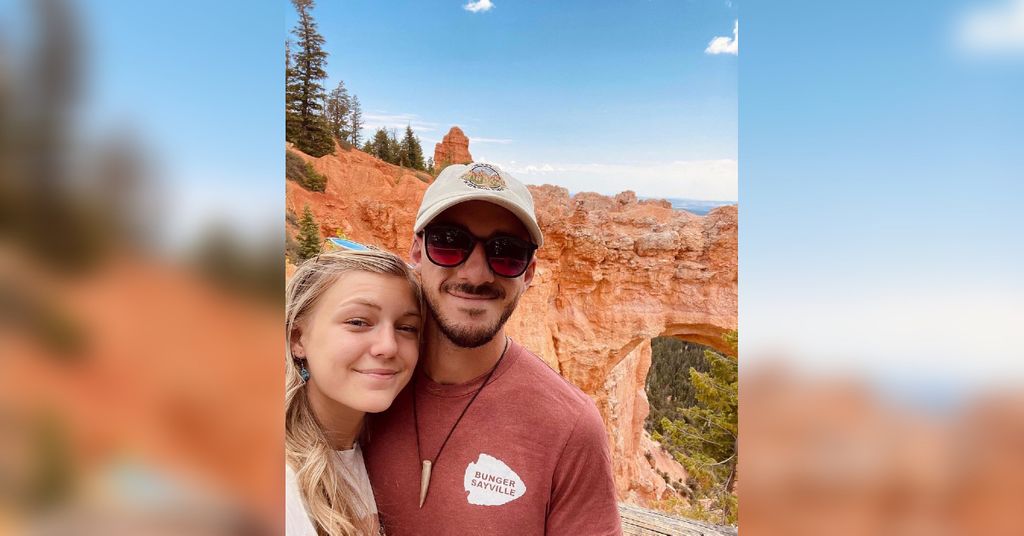 Gabby Petito and Brian Laundrie went on a road trip from which only Brian returned on 11th September, leaving behind Gabby's parents tensed and grieving. Only when Gabby's parents filed a missing report, Brian Laundrie eloped to somewhere can't be reached by Common Man. While the FBI and the sheriffs were busy finding some clues, they came through Brian using Gabby's debit cards in an unauthorized manner which shifted the main target to Brian Laundrie.
Gabby Petito's dead body was found, and the cause of death was termed as strangulation or choking to death. A few months passed, and FBI officials were still in search for Brian when they found some dead remains, which on forensic tests proved to be Brian's (cause of death unknown).
While several News Channels, Activists, Celebrities, and Common People discussed this Murder/Death Mystery, Duane' Dog' Chapman came up with yet another mind-numbing story pointing towards Gabby Petito and Brian Laundrie's messed relationship and was ready to spill the tea.
Duane Chapman spoke in an interview that Gabby Petito was vocal which means she was kind of verbal and rude towards Brian. Until now, we only knew that Brian was the abusive one in the relationship, but now it is another angle to the story.
Duane Chapman said that the location where Gabby's dead body was found, in a distance of 5 mins their Camping Van was parked, and one fine day in their camp, a strong verbal fight incited between the couple and Gabby Petito was yelling at the top of her voice. The next move of Brian Laundrie was he grabbed Gabby's mouth to shut her up and calm her down. According to Duane Chapman, this move of Brian was conclusive to Gabby being vocal and extremely verbal.
A few months back in August, a call to 911 claimed that Brian Laundrie had hit Gabby Petito hard that left a cut on her left chin. The CCTV footage showed Gabby Petito weeping while her left cheek was oozing blood because Laundrie grabbed her face and squeezed her cheeks. Then Duane Chapman linked this case with the Murder one, saying that Brian was definitely abusive and undoubtedly he can be the reason for Gabby's murder.
Chapman also claimed Gabby to be a serial killer because situations like these don't intend someone to murder the other. It's definitely has something to do with Brian's dark past records. While Duane Chapman had stamped Brian Laundrie with the tag of Serial Killer with Demonic Past, Gabby Petito's parents want Brian to be behind bars for his entire lifetime.