The term "gilded age" refers to the economic growth period of the USA. In an attempt to bring out this beautiful era once again to the audience, directors Michael Engler and Salli Richardson along with writer Julian created the masterpiece, The Gilded Age Season 1.
Gilded Age is a historical drama series with 9 episodes that was initially aired on January 24, 2022. The show was premiered on HBO. On securing a rating of 8.1/ 10 from IMDb and 79% by Rotten Tomatoes, the show had a huge welcome among the audience.
Will "The Gilded Age Season 2" Happen For Real?
By February 2022, the show was renewed for season 2. The executive VP of programming of HBO, Francesa Orsi, made a statement:
"Julian Fellowes and the entire Gilded Age family have thoroughly captivated us with their tale of late 19th-century New York City extravagance. Along with our partners at Universal Television, we couldn't be prouder to embark on a season two journey with this extraordinarily talented team."
What Will Happen in The Gilded Age Season 2?
The directors and the writers have stated that they are exploring all sorts of possible ideas. One expected plot could be a new hindrance for George Russell's desire to build an electrically powered train line.
In the previous season, a train would have de-railed causing death. This plot might take a bit more seriousness in season 2. Prior to this incident, industrialist George didn't have any idea about building a new rail line. We believe that this would be the expected base plot of season 2 and also expect to have more add-ons.
Peggy Scott, a young writer finds that her son is still alive and has been adopted. The character of Peggy ends in season 1, as she leaves for Philadelphia in search of her son. Peggy's character was more unsettled in the prior season. Peggy's plot is expected to be around finding her son and also getting a new publisher for her writings.
Marian's character was only all about her love affair with Tom. Hopefully, this season she gets her character all around herself.
Cast of "The Gilded Age Season 2"
Most of the characters are expected to be the same as that of season 1. The writer of the show has said that the actors are again willing to play their respective roles. The writer has admitted that the scheduling might be a problem due to the COVID situation and they are hoping for the best to happen.
Morgan Spector who played George Russell, Carrie Coon who played Bertha Russell, Denee Benton who played Peggy, Thomas Cocquerel who played Tom Raikes, and Louisa Jacobson who played Marian are among the people who have expressed their willingness to be a part of the next season as well.
These are the people who had major limelight in the prior season. Hopefully, they continue as they are the only people who can do justice to their characters.
Will Season 2 Happen Or Is It Just Speculation?
Even before the VP of HBO came up with the statement, writer Julian had mentioned that they had ideas and even a few storylines for the next season. After the grand success of season 1, he stated that we will have to be careful in creating the sequel season as we don't want to put down the expectations of our audience.
So, Yes. Its Season 2 is going to happen real soon.
When to Expect?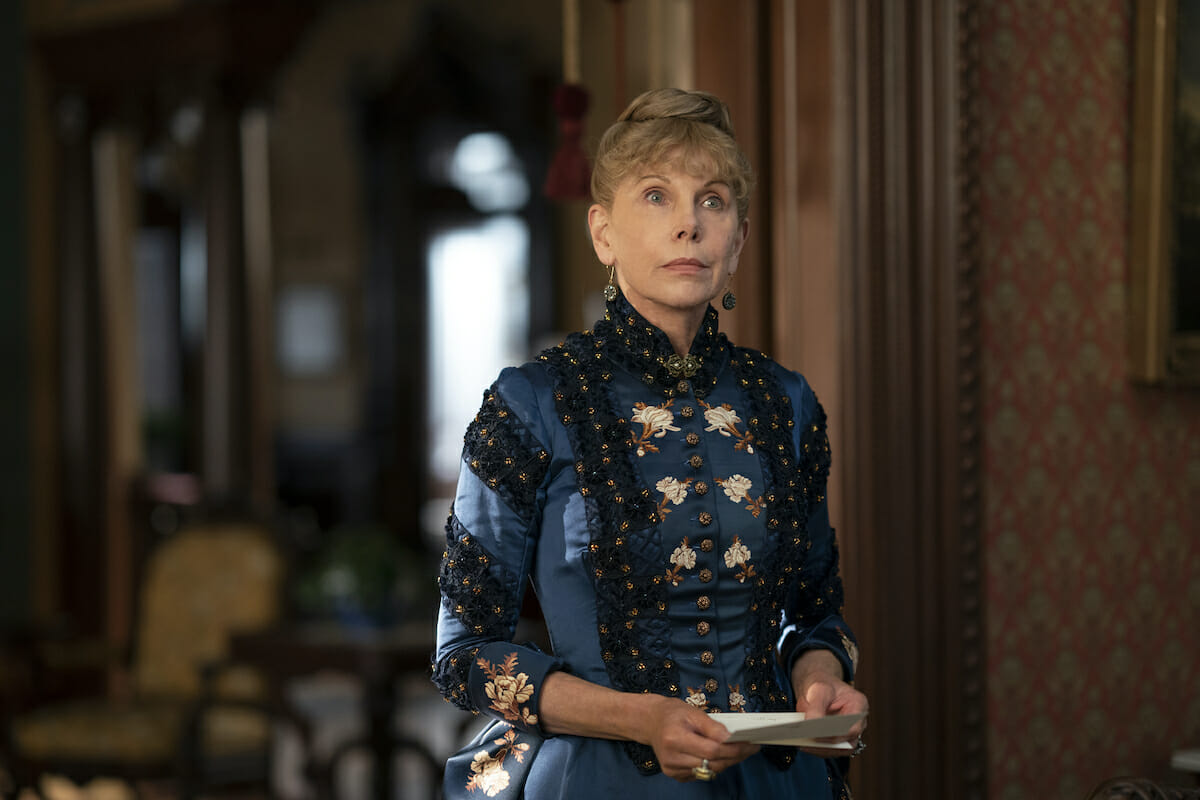 As of now, the writer and the directors are developing the characters and no shooting date has been officially released. However, it can be expected in 2023.
Just like you, we are also eager in delivering the good news soon. We can't wait to once again experience the glided era of the USA. Hopefully, they return with yet another exciting storyline.