New Beginnings is what the new episode of the upcoming new season is named. Now, as the name reflects, episode 1 will be showing us the forthcoming engagement party of  Shaun and Lea's, where everyone will be seen enjoying. And during this moment, a young mother will come to the fact that her son is suffering from cancer, and the source of it is still unknown.
Morgan and Park will be seen expressing their feeling for each other. And on the other hand, we have Andrew, who seems to be sad about his previous wife Isabella as he is moving on and marrying some other person. Dr. Claire Browne will be now staying in Guatemala by beginning her new journey of life. Her character was played by Antonia Thomas, who had to leave the show and which means we will not be able to see her in the upcoming season 5.
About the Previous Season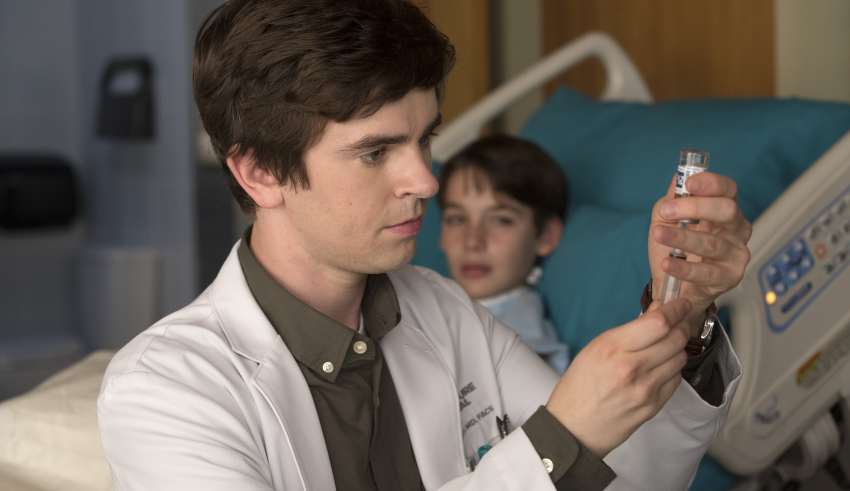 As we already know that the main focus of this new beginning will be on the engagement of  Shaun and Lea. The couple was in Guatemala, and at that point, Lea proposed to Shaun, and the answer was a yes. As they returned home, Shaun excitedly shared the news of his engagement with his colleagues, and everyone got thrilled. Shaun and Lea are very excited about their upcoming nuptial ceremony, but the stress of the forthcoming wedding event is making them a little worried.
Expectations Out of The Good Doctor Season 5 Episode 1
The teaser of the ABC's Good Doctor Season 5 was already out, and the plot seemed full of happiness, where we find Lea appears to be in a state of panic due to the marriage ceremony. She says that she always wanted her big day to be perfect, and it is not just any random dream but a decision and a desire which has come into force due to her last marriage, which didn't work out so well. Now, these stressful situations have let Lea land up in a situation where she sees nightmares.
However, she looks incredible in her stunning white wedding dress. But the shocking news is that on the day of the wedding, Shaun will get panicked, and the marriage will not go as planned.
The Good Doctor Season 5 Cast
The Good Doctor season 5 will have most of its characters carried on from the previous ones, which includes Freddie Highmore as Dr. Shaun Murphy, Will Yun Lee as Dr. Alex Park, Fiona Gubelmann as Dr. Morgan Reznick, Paige Spara – Lea Dilallo, Christina Chang as Dr. Audrey Lim, Richard Schiff – Dr. Aaron Glassman, Noah Galvin – Dr. Asher Wolke, Bria Henderson – Dr. Jordan Allen, Osvaldo Benavides as Dr. Mateo Rendon Osma and Hill Harper as Dr. Marcus Andrews.
The beginning seems quite exciting, with many suspense twists and a cliffhanger, of course. So let's wait to see what will be the decision of Shaun about his career and love life.