The Real Housewives of New Jersey is an American reality show about wealthy Italian-American housewives, and the show revolves around their families. The show is fun to watch if you enjoy watching drama without any script, this is the fourth franchise of the show, and this show has a rating of 4.1 on IMDB.
Release Date
The 2nd episode of the show will be released on February 8, 2022, at 8 P. M. ET or 5 P. M. PT.
Where to Watch?
The episode will be available to watch on Bravo at the date and time which is mentioned above. However, if people do not get time to watch the cable show, it can be streamed on OTT platforms such as FuboTV, Sling, and Hulu+ Live TV.
The Recap of the Previous Episode
Season 12 of Real Housewives of New Jersey kicked off with a swift prologue of several controversies. Listening to the controversies, it can be assumed that things might turn spicy this season. We saw how Gorga warned of the episodes to come.
We saw Luis, who is around the group, and this time he will be a part of bigger things, and to our surprise, Luis is now her fiancé. In the episode, everyone seemed to be a little unsure about him as their relationship came along with a lot of drama and the scrutiny which came along with it. Because in a controversial clip, that clip is going viral on social media.
Because of that clip, he gets probed on the camera and gets negative responses, which he handles very well. We also saw a conflict between Joe and his nieces. And we saw Gia being more participating, and we saw her getting involved in the drama between Margaret and Teresa.
The new season's premiere ended with a thunderbolt when Margaret told how Bill had cheated on Jennifer, but Jennifer seemed to be the least bothered. It was surprising because Jennifer did not react, and it would make sense when she pinned other people for infidelity and rumors about their relationship.
Plot Speculation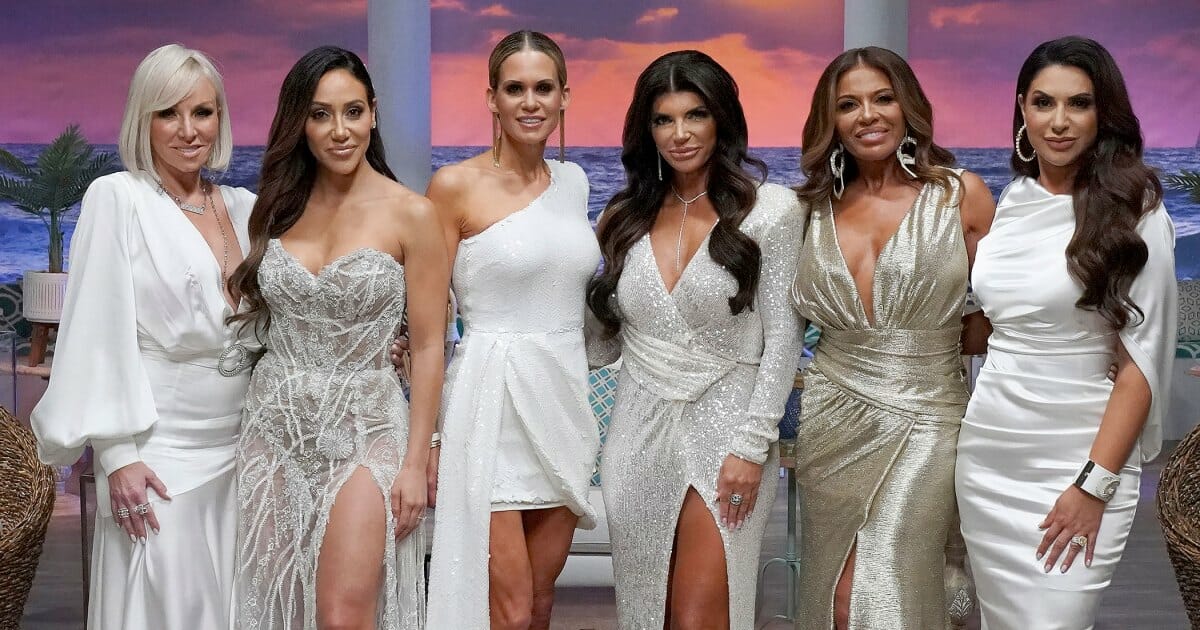 The new season of The Real Housewives of New Jersey premiered on February 1, 2022, and things just went off as get to see the drama in full swing. Jennifer and Margaret got into a massive verbal fight while attending the pool party organized by Teresa. And the argument began shortly after Jennifer arrived at the party.
After the argument, Teresa had a private conversation with Jennifer. She revealed that she felt tongue-tied and discomforted because other cast members walked past her without talking to her. Judging from this, the cast members may talk about this in the upcoming episode.
We will also get to see Teresa moving into her new house. She was busy closing in on her present house, and she would move into the new house with her boyfriend and her children, and she confessed how excited she was to live in the new house. In the next episode, while moving into the new house, we might get to see a possible drama with her brother, who commented on her ex-husband.