All of you must be eagerly awaiting to know the reason behind the millionaire and Grimes separation. Now the wait is over, and we are up with all of your anxiousness regarding this. So the millionaire Elon Musk and the very popular musician Grimes had their son X Æ A-Xii after being with each other for almost three years together. But unfortunately, they get separated from each other. However, they had a son with the 'Oblivion' artist Grimes.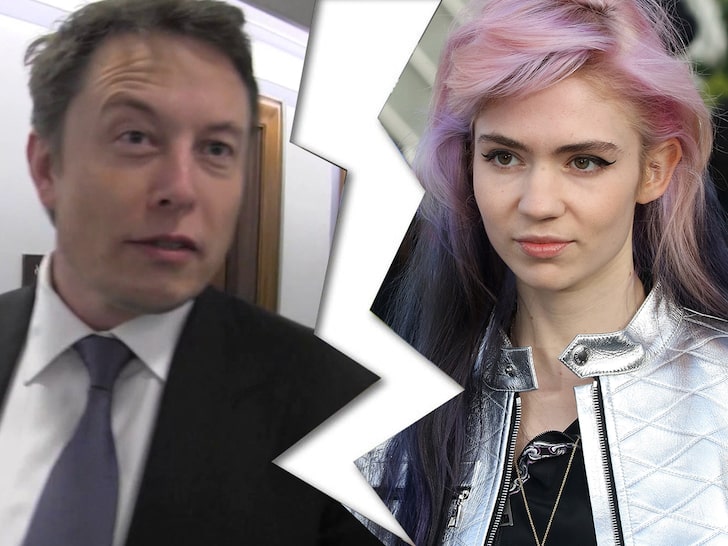 Very recently, Musk has opened up with the reasons why both Grimes and he got separated. He has explained the reason for the split between them descriptively, as updated by Page Six. While interacting with Page Six, he has also revealed that they were not completely detached from each other. One of the most exciting couples was semi- separated, as confirmed by the millionaire Elon Musk.
They Were Semi- Separated Says Musk
The unique couple was bound to be with each other because of their son X Æ A-Xii. Although Though they were disconnected from each other. But their son was the only reason to bind them together as a co-parent to their child. It was quite tough for Grimes to handle all this as the millionaire was already the father to his five sons from his ex-wife, namely Justine Wilson.
The 33-year-old Grimes, along with Musk, was found at the Metropolitan Museum, which is in New York City. And not only this, the Grimes, whose real name is Claire Elise Boucher and Musk, we're also seen in the SpaceX Headquarters in 2019 at Hawthorne, California. They both have been found pictured together for the very last time at the MET Gala.
Main Reason Behind The Separation
Elon has confirmed that Claire Elise Boucher, along with her son, still stays in his house. And both Musk and Grimes be in touch with each other most often. In addition to this, Musk had also put forward the most important reason for their detachment. Practicality, as said by Musk, was one of the major reasons behind this alienation.