Goku and Naruto's powers are widely known from a factual background of compelling characters. Moreover, they both possess abilities and strengths that set them apart. But what if we're to see the duo go against each other? Can Goku Beat Naruto?
That's a tough call, but why miss out on the probability?
Goku And Naruto: The Two Superpowers
These two characters have set their paths straight in this vast world of anime and manga and enjoy an enormous fan base. Goku is an alien powerhouse who has fought several times to save the earth, but Naruto is a ninja and enhances his way through the show as an able ninja.
Dragon Ball and Naruto have continued to keep the fans engaged for a long time, and the journey from childhood to adulthood has brought about a series of exciting adventures.
Both have received the appropriate training to become the best in their fields in their respective universes. But apart from being a savior several times, it would be astonishing to see what would happen if they went against each other.
Goku And His Abilities
Goku is one of the most powerful characters in the universe of action anime heroes. He possesses abilities such as speed, strength, and reactions.
But these are just the usual strengths that he has, apart from that he can fly too, and can use laser beam from his hands to destroy the earth too. In addition, teleportation is yet another ability that he owns.
The Transformations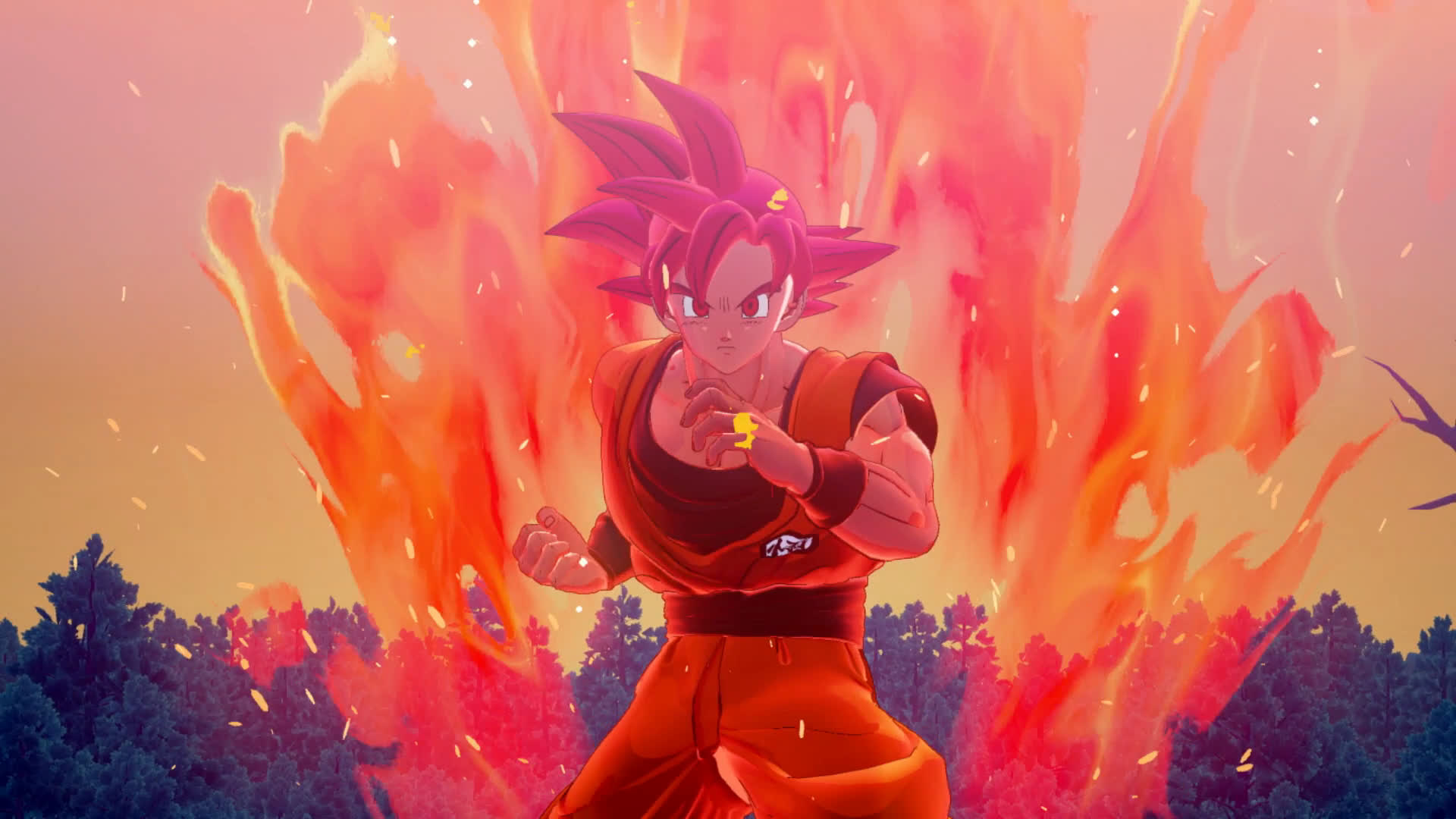 His abilities are a result of his transformations. Transformations such as super Saiyan transformations enhance Goku's powers, but Saiyan transformations do not provide any new capabilities to him. But there's an exception here, the Ultra Instinct power.
In ultra-instinct mode, Goku becomes extremely powerful, but also some automatic movements are acquired by him here. In this mode, his consciousness is not required much to save himself, so he can bring down the enemies without worrying about himself.
Also, these powers make him equal to some dangerously powerful Dragon Ball multiverse characters. Goku has powers similar to God's ruling the mortal world; such as Whis and Beerus have fewer powers than Goku himself.
But the good part here is that the gods are willing to help Goku get his training so he can become as powerful as them someday.
Naruto's Powers And Abilities
Resembling Goku very closely, Naruto possesses high-level strength. Being a Ninja, Naruto has unique techniques to control the energies being projected by his body, known as Chakra.
This helps him use his naturally acquired skills and perform Jutsu spells. The attacks form a very prodigal part of Naruto's fighting methods and are thus enhanced by Naruto's abilities and transformations.
Chakra
Naruto has more Chakra in his body than all other ninjas, but this tremendous supply is also because of being a demon fox spirit that lies cautious. The different stages of his sage Naruto mode have brushed up his abilities and given him the techniques to add to his superpower list.
Apart from that, he can call for the army of clones, fly, change how he appears, walk up the walls, and cure himself. He can also call for giant talking frogs and much more. The sage mode has helped him acquire many possibilities, and his Chakra has added to the sage mode benefits.
These abilities and powers not only make him stand out from the crowd but also helps him adapt to any situation so far, and probably that's why we came up with the question of whether Goku can beat Naruto and if Naruto can beat Goku.
Of course, we've not even imagined the part where there might be subtle possibilities of Goku crushing Naruto, but then we'd be genuinely unfair to decide on that note.
Naruto is the greatest ninja in the history of ninjas and resembles the godlike figures who brought Chakra into existence. If we can compare Naruto with others, there might be a handful of characters.
Naruto's Six Paths Sage Mode
Six paths sage mode is a unique concept where Naruto's pupils, which comprise the vertical fox slits, are changed to horizontal toad slits. And that leaves no pigmentation around his eyes, making up the standard sage mode.
Since Naruto possessed this power, he entirely used them with the nine tails chakra mode. He had directly acquired the power of Hagoromo Otsutsuki, which is why Naruto initially has yellow eyes and then orange with the different chakras mades that he chooses after the war.
This mode's physical strength is higher than in the sage and nine chakras modes. That's why Naruto can kick the truth-seeking balls right before he enters the nine-tails chakra mode.
This is because Naruto's jutsu are filled with enormous energy that makes them very strong, and Naruto can get hold of the ability to comprehend all the things of the universe.
Who Is Goku?
Goku appeared in Dragon Ball as a monkey-tailed kid who Gohan, a Hermit martial artist, took care of. But before we can proceed with the show, Goku accidentally kills Gohan because he transforms into a mighty Ozaru once he stares at a full moon.
But this ability ends after Goku's friend cuts off his tail. He's no longer a tailed beast. Goku, who was once a tailed beast, now only has a dragon Ball in remembrance of Gohan. He becomes friends with a girl named Bulma and uses her to find the seven Dragon Balls, which could allow him to call for the wish-granting dragon Shenron.
Goku's Trainer – Master Roshi
Now Goku receives his training from a famous martial artist named Master Roshi. Master Roshi's sunglasses are favorite among all anime fans. That's his trademark, though he left the favorite " Roshi's sunglasses " for a futuristic one too.
In Dragon Ball Super, we see Master Roshi in a pink outfit. But he's fascinated with his students who make it to the world martial arts championships. He was so into it that he entered world martial arts championships in disguise. With such good training, it would be impossible to defeat Goku.
The plan to kill Goku outweighs the journey of his life. No evidence can prove anyone is more robust than Goku Or can defeat Goku. Master Roshi is very dedicated, but he told off his students when they were preparing themselves for the Kamehameha wave.
That one time was because the Kamehameha wave was ruining the magazines. Master Roshi has been an extravagant part of the Dragonball universe and has made several appearances, so no contest is without him. In the tournament of Power Level, Master Roshi's dedication was so staunch that he was ready to put his life at stake by using a Kamehameha power and his life force.
Goku Wins!
Now coming from one of the most popular anime series, Naruto does many fans, but so does Goku.
Naruto is a better strategist than Goku, but when it comes to his tactics, he can beat his way out through raw power. Let's not forget, Goku is a saiyan. If you're well versed with Dragon Ball super multiverse, you'd know that the fights occur on a planetary scale, and they all have the strength to blow up the world if they're not putting in much effort against the foes.
Why Can We Count On Goku To Win?
But when it comes to Naruto, this superpower on such a vast scale has never been displayed. So keeping that in mind, we can be sure that the energy projection Goku uses makes him stand out. The concept of Naruto defeating Goku is strange, keeping in mind the strengths that are stored up in Goku.
The whole Naruto series has failed to show such excellent power-level fights. Leaving aside the physical forces, his transformations show he can quickly bring down Naruto. Naruto has diversified powers but stands slightly lower than Goku's abilities.
If we were to imagine a fight between the two, we could be sure that Goki would win against it. Naruto can call for all the clones he might require while fighting, but he can surely not go against the Godlike creature.
Goku needs the time for one snap of his fingers to bring down the planet on which Naruto stood. Keeping in mind the strengths of the two, we can't say that both belong to the same level as such, but both excel in their areas too. The power scaling does vary between the two, but Goku wins!
Reason 1:

 Goku Demolishes With Great Ease.
The most powerful state, The Baryon mode, Naruto knew nothing about it, but would that even allow him to bring down Goku? While Goku was fighting against Beerus, the activity shook the entire universe.
The Dragon Ball universe is way bigger than ours, and he wasn't even using up his abilities to the fullest; now, where would a win be traced for Naruto? The physical strength possessed by Goku is undoubtedly outstanding. The destruction Beerus faced proved that Goku could quickly go against anyone.
The battle, Goku Vs. Naruto is, without a doubt, an interesting one. Still, we're aware that the character of both these superpowers has created an enormous fan base, and it's worth mentioning that even though one might lose it, the fans won't shift their focus to the other one.
Goku is similar to the Godlike powers, but even God wishes to train him to be an enhanced version of themselves shortly. Goku would take up the challenge too, and it's easy for him to bring down anyone as such.
Read More: 40 Most Powerful Naruto Characters