Actors Ashton Kutcher and Mila Kunis have been very vocal about their recently held responsibilities as parents. The A-list couple has been seen showing off their skills as the parents of their newborns. However, the Armchair Podcast revealed the lesser-known quirky side of the couple.
The couple confessed that they themselves were not big fans of bathing. They joked about people being hysterical about cleanliness and bathing. The couple took a dig at Dax Shepard, which is a podcast that said that rubbing soap on the body every day reduces the natural oil content in the body.
How Did The Fiasco Start?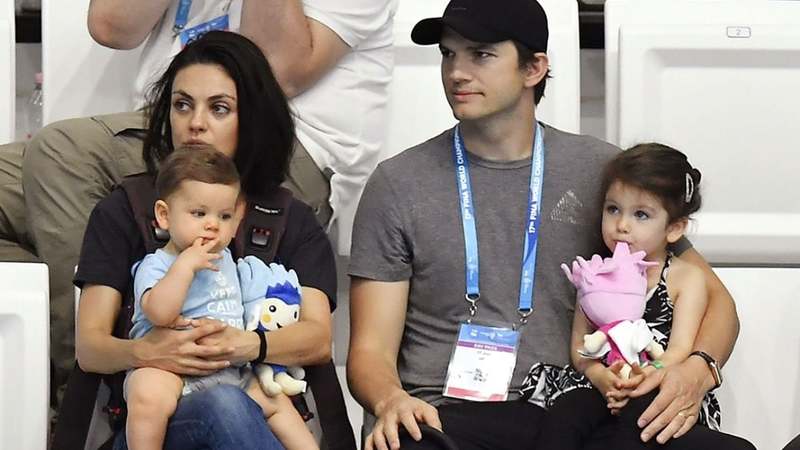 The whole fiasco started in the Armchair journal podcast, where Kunis revealed that she did not bathe much as a child. She said that during her childhood in the Soviet Union, her family did not have access to hot water on a daily basis.
Therefore, she used to have seldom long-hour baths. Her husband Ashton Kutcher also accepted that he, too, was not a big fan of bathing. He said that he just splashed water on his face after workouts, and that was enough for him.
How Was The Joke Perceived?
However, this joke was not received very well on social media. Kunis went on to say that they did not believe that regular bathing should be necessary for newborns. The couple believed that if there was dirt on the kid, then it should be cleaned. But, the joke escalated to such an extent that even reports involving the opinions of health experts started circulating around the internet.
The whole fiasco received quite some responses from 'Hollywood Giants.' From Jason Momoa to the Rock to Cardi B, everyone tweeted about the Kutcher and Kunis and their opinion on bathing. Moreover, Shepard's wife Kristen Bell said that she too agreed with what Kutcher and Kunis stood for.