American's Got Talent's judge Howie Mandel was gone after the half episode. People noticed his presence, and suddenly he was not there. Like vanished in the air. Where did he go? What happened to him?
America's Got Talent is one of the most popular reality TV shows. Starting in 2006, it has only grown over the years, showing us the implacable Talent from all around America.
Who Is Howie Mandel?
Born in November 1955, Mandel is a Canadian comedian, entrepreneur, reality tv judge, director, producer, and author. He is also known to be featured in the movies like Little Monsters (1989), Being Canadian (2015), Christmas Magic (2019), and John Pinette: I Go Now (2020).
He has also known for tv like St. Elsewhere (1982-1988), The Princess Who Had Never Laughed (1984), Howie from Maui (1987), Carol & Company (1990), Mother Goose Rock 'n' Rhyme (1990), Howie and Rose (1991), Howie (1992), David Copperfield (1993), Deal or No Deal (2005-2019). WWE RAW (2007), Deal or No Deal Canada (2007), My Name Is Earl (2007), Howie Do It (2009), America's Most Wanted: America Fights Back (2011), The Big Bang Theory (2012), Joke or Choke (2014), Impractical Jokers (2015), Superstore (2017), Funny You Should Ask (2017-2019), This Is Not Happening (2018), Howie Mandel's Animals Doing Things (2018-2019), Harley Quinn (2019), The Search for Canada's Game Shows (2020), Game Theory live for St. Jude (2021).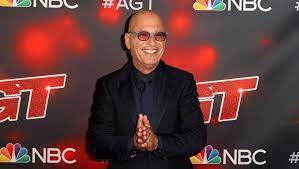 Where Did He Go In Between The Show?
Howie disappeared in between the episode aired on June 14, 2022, of America's Got Talent. The real reason has not been told yet, but the host announced that he was feeling unwell, so he wasn't there for the rest of the show.
Does it have anything to do with his OCD? Well, we don't know that. The exact reason has not been started yet.
About America's Got Talent
America's Got Talent is a talent show. It was aired on June 21, 2006, and has gone on till now. The show is directed by Russell Norman and created by Simon Cowell. The show is broadcasted on NBC.
Till now, 17 seasons with 397 episodes and counting have been released. Each episode's runtime lies between an hour or two.
The show has been judged by many celebrities like Piers Morgan, David Hasselhoff, Brandy Norwood, Sharon Osbourne, Howie Mandel, Howard Stern, Mel B, Heidi Klum, Simon Cowell, Julianne Hough, Gabrielle Union, and Sofia Vergara.