A wave of shock has been spread everywhere as the newly married couple Kourtney Kardashian and Travis Barker met with a crisis on 28th June 2022. Social media is filled with questions, thoughts, news, and prayers for them. But what exactly has happened and why suddenly everyone is talking about them so much?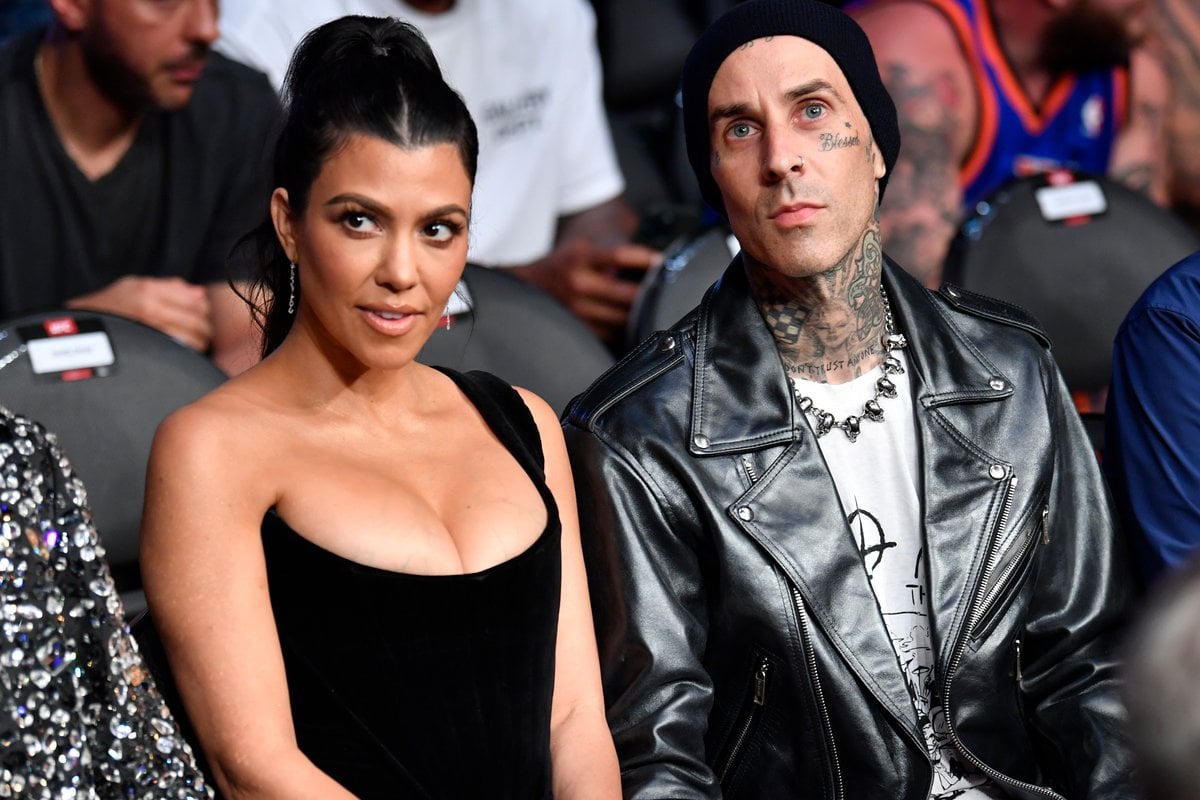 You must be wondering, right? Well, if your answer to this is a yes then you are at the right place because today, we will share all the details of the sudden crisis that has taken place.  So, keep reading further.
What Happened to Travis Barker?
On 28th June 2022 the Blink 182 drummer was seen being taken on a stretcher as per the pictures by TMZ. He was being rushed to the Cedar-Sinai Medical Center in Los Angeles. Kourtney Kardashian was seen following him to the hospital. The pictures clearly indicate that he is hospitalized.
The pictures immediately flooded the internet with worries among all the fans. Before getting hospitalized Travis tweeted "God save me". This tweet also happens to be his last tweet. Now it is confusing for some because the last tweet may be the tweet for his health or may be related to the song with MGK that is Machine Gun Kelly that will be coming up soon.
The song happens to have the same name as his tweet.  According to the report of TMZ, the couple first visited West Hills Hospital and Medical Center for Travis's health issues and check but then they were suggested by the medical staff that he needs additional care which resulted in Travis being rushed to Cedars Sinai Medical Center.
Why Did It Happen?
Till now there has not been any announcement or revelation about Travis's health. The reason for his hospitalisation is still unknown. No one from both the families has spoken about anything related to his health condition or the reason for his sudden hospitalization.
No detail has been revealed about his current condition as well. So, we can only hope for his good health and well-being. As of now, we are unaware of the situation but stay tuned for the updates.
Reaction Following The Hospitalisation
The sudden hospitalization of the Blink 182 and around the time when the news broke his Daughter Alabama Barker out of worry posted a story on Instagram that read "Please send your prayers." And urged everyone to pray for his father's condition and health
Barker's son Landon didn't yet react to the news. His 18-year-old son performed and sang Die In California at Madison Square with MGK on the day of his father's hospitalization. He posted a video of his performance on his Instagram.
Who Is Travis Barker?
Travis Barker is an American musician and a drummer of the rock band Blink-182. He has given varied genre-based music including rock, pop, hip-hop, punk, etc. He has collaborated with many artists including MGK and late DJ Jam. He is considered one of the greatest drummers of all time.
He has 2 children. He frequently tops the news and he has been the topic of discussion since his closeness with Kourtney Kardashian. Both of them recently tied their knot legally leaving all the followers admiring their beautiful and grand wedding.