I have one question for you, who doesn't like rich people fighting and screwing each other for more money and power? Dynasty is one of the shows that deal with rich people, even though they are very hard to deal with. The third season which premiered in the US on the CW on October 11, 2019, and ended on May 8, 2020, has been renewed for a fourth season. The cheekiness and willingness to gain wealth going after their own family make this show more watchable.
Storyline of Dynasty TV Show
Fallon Carrington finds his billionaire father engaged to cristal, an employee at her father's company she pretty sure is a gold digger, and Fallon is not happy about it. She tries to break the couple, but it leads to her decrement, arrives cristal's charming yet cunning nephew Sam, who gets in a romance with Fallon's brother. More Carrington arrives at the mansion with strategies and greed of their own. Sound interesting right, it is a soap opera set up in the 80s, but boy, do these rivalries feel real.
Storyline of Last Season
The third season of the Dynasty opens up with the Carrington's dealing with the bodies that discovered in the lake, and in all of this mess up, Liam is in a coma. Adam tries to kill him in the hospital, saved at the last moment by Fallon; Fallon finally confesses that Trixie's fall was an accident; whoa, everything about this show is freakish.
The last season ends with Blake, Fallon, Kirby, cristal and Sam waking up after Fallon's bachelorette party, and they don't have their phones and neither their memories of last night. They find out that Sam married a stripper, and also Alexis finds jeff in bed with Mia. The third season ended on May 8, 2020, with already renewed for season 4.
Season 4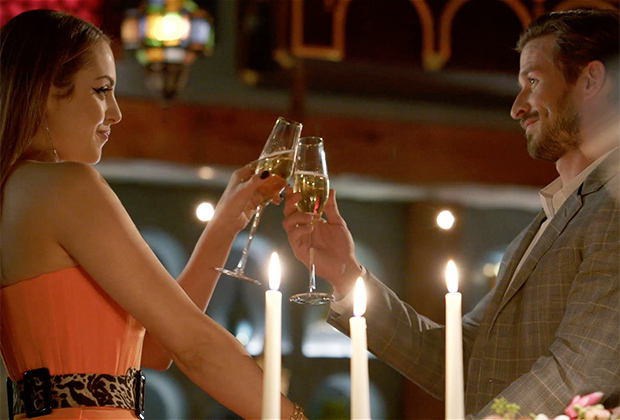 The fourth season of the dynasty going to premier on The CW on May 7, 2021. The production of the third season stopped due to the pandemic. Also the initially planned of 22 episodes now reduced to 20 Episodes. It was later told to the audience the 20th episode 'the hangover's arrived' will serve as the season finale.
Josh Reims, who served as showrunner on season 4, said he was hoping to use reworked versions of the two unproduced scripts to start the fourth season; he said these episodes would feature Fallon and Liam's wedding, Blake going to war with Alexis, jeff and Adam.
Cast
Elizabeth Gillies will continue with her role as Fallon Carrington, the heiress of Atlanta energy fortune and daughter of Blake Carrington. Daniella Alonso as cristal Jennings Carrington and Elaine Hendrix as Alexis Carrington Colby, Rafael de La Fuente as Samuel Josiah nephew of cristal. And many of the cast members are continuing with roles and some new surprises as well. In May last year, Reims confirmed that she would be back, saying, "I kind of wanted to this thing which I still might do where we pretend at the beginning of the season that we are getting new cristal but I don't want to scare Daniella."
Conclusion
Dynasty was renewed for a fourth season before the season third ended, and that is not the surprising part. The surprising part is that it renewed for a fifth season on February 3, 2021. You can say there is a huge audience base for this show. And it is needless to say that many of us do like to see the good old fashion catfights and scandal. Also, it goes without saying that the creators, executive producers and showrunners have done a phenomenal job of keeping the audiences hooked with the twists and turns.