Premiering on Showtime, Shameless is an American comedy-drama tv series. The show was first released on January 9, 2011. After 11 successful seasons, it is officially declared that the show will not be renewed for any upcoming season. With its eleventh installation, fans had to bid goodbye to the Gallagher family. Showtime's President of Entertainment, Gary Levine, officially declared the series's cancellation, Shameless at the January 2020 Television Critics Association winter press tour.
What is the Premise of Shameless?
Shameless presents to the viewers a story of the dysfunctional Gallagher family. Frank Gallagher fathers six children, i.e., Fiona, Phillip, Ian, Carl, Debbie, and Liam. The family is poor, and the father is a self-absorbed drunkard. Fiona, the eldest child in the family, then decides to take matters into her own hand to raise the sibling on her own. They are scrappy, aggressive, and from stealing food to getting money out of the wrong means, they learn to get on their own and take care of themselves while their dad is busy drinking and carousing.
John Wells and Paul Abbott is the producer of this series. Shameless is a long-running and hit UK series. It is set on the South Side of Chicago and stars William H. Macy, Emmy Rossum, and Shanola Hampton in the lead. 
What Happens in the Finale of Shameless?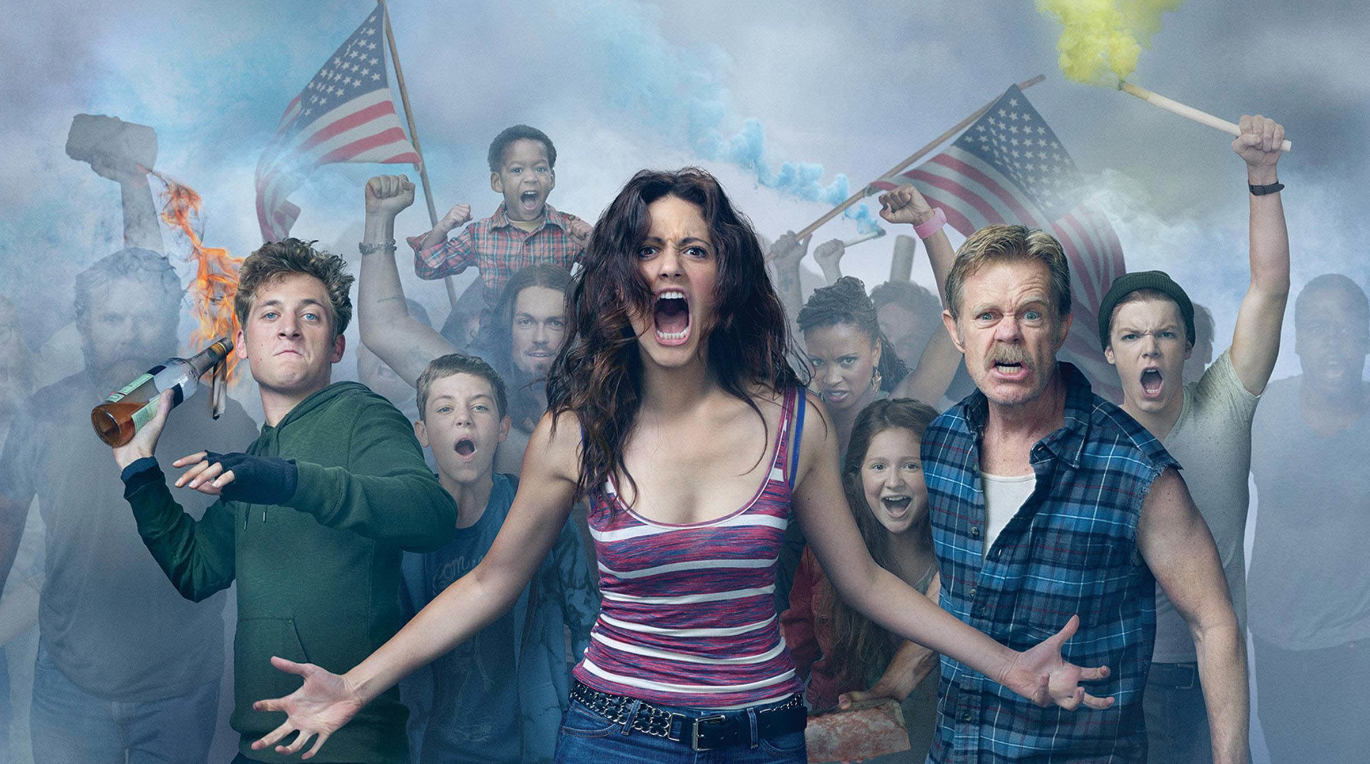 The Shameless series finale leads the fan into an emotional juncture as they bid goodbye to the Gallagher family. However, the finale is a bit ambiguous as it leaves an open-ended suggestion about what possible turn their future can take. Lip may have a second child; Ian and Mickey are likely to go ahead and adopt a child; Debbie will leave Chicago, and Carl expected to purchase the Alibi from Veronica and Kevin.
Frank Gallagher is on the brink of a near-death situation as he lays on the couch by heroin overdose. Only Liam is affected by Frank's condition, and others do not essentially care if he lives or dies. The eldest daughter of Frank, i.e., Fiona, had already made her exit in season 9. Fans expected her to make a return in the final episode, but she makes a presence only through flashbacks. Shameless pays homage to the first episode of the series in the final sequences.
As realistic a touch the producers could give to the series, Frank Gallagher succumbs to the pandemic and dies due to COVID-19. He had alcoholic dementia, and his mental agility was deteriorating significantly. He tries to commit suicide with a heroin overdose, but he survives only to die of COVID-19. The finale meticulously wraps up the story of Gallagher's family.
Will There a Reboot or Spin-off of Shameless?
Currently, there are no plans for another season of Shameless. Showrunner John Wells has remarked that he is "a little disappointed but not horribly upset," and it is the right time to end the show with its eleventh installation. 
Wells is also not in favor of the series's spin-offs, which would have focused on Gallagher siblings, or maybe Kevin and Veronica. The showrunner claims that he is not a big fan of spin-offs and that the show has met its final and defined ending. Moreover, Frank's death is one of the definitive moments that aptly declared that the show has come to an end. 
After a decade of South Side chaos, Shameless finally comes to an end with season 11. The finale titled "Father Frank, Full of Grace" ends with Frank's mortality, and with a heavy heart, fans have to bid goodbye to the series.