If you love to watch unusual stunts and pranks, you must be aware of the famous Jackass series or the movie Jackass Forever. Well, guess what we are getting an extension to laugh again as Jackass 4.5 is coming out. It is set to make its arrival on Netflix. Can't wait to know when is it coming? Well, guess what we are impatient to tell you all the details so start reading the article.
When Is It Coming?
The new installment to the predecessor Jackass Forever is releasing on 20th May exclusively on Netflix. The movie runs for 1hour and 30 minutes.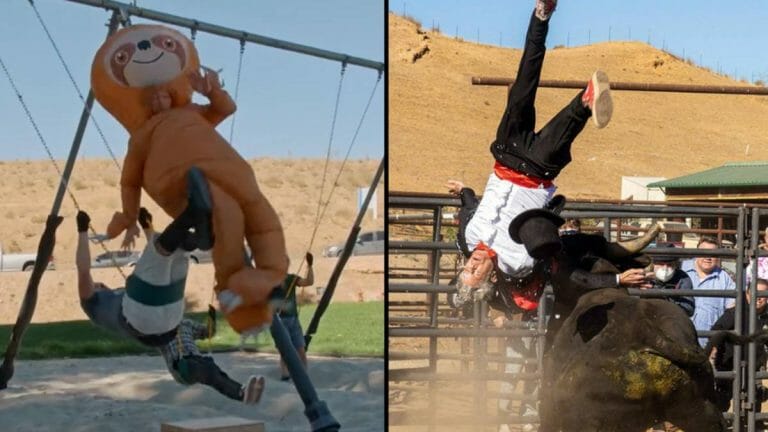 Where To Watch?
The fun-filled movie is exclusively available on Netflix. So if you want a gala time, tune in to Netflix to stream the madness.
What Can You Expect?
Like the predecessors, this installment will also be filled with fun and gags. Based on reports, the movie will present some never-before-seen footages from Jackass Forever that was released in early February of 2022 that were not included in the film. It will always be hilarious with funny cast interviews, behind-the-scenes footage, stunts, falling, swinging, vibrant and colorful costumes, funny sound effects, and the reactions that prove to be the most-funny element.
Based on Netflix's description of the show, it will have more "stunts and stupidity" featuring "the whole crew." And from the small clip that Netflix shared, we can expect a lot of fun.
The Cast
Jeff Tremaine's movie consists of an amazing cast, and you can get excited because it will have the whole crew. So the crew or the cast consists of Johnny Knoxville, Steve -O, Chris Pontius, Dave England, Wee Man, Danger Ehren, Preston Lacy, Sean McInerney, Zach Holmes, Jasper Dolphin, Tory Belleci, Jeff,,, Tremaine, Jason Acuna, and many more. It is also the last time that we will get the most loved member Johnny Knoxville perform big stunts as he has decided to retire from doing big stunts as advised by the doctors.
Since the release of the news and the release of the sneak peek video by Netflix, there has been a lot of excitement among the fans just like us because the whole crew, known for their friendship moments on screen and, of course, for making us laugh, will be reuniting almost after a decade.
You can rest assured that you will have a roller coaster ride of laughter when you watch the movie because it will be hysterical and super entertaining, just like Jackass, Jackass Forever, Jackass 2.5, and Jackass 3.5. After the positive reviews that all the installments received, we know that this will also be watch-worthy.
Therefore if you love watching unusual stunts and pranks, then give this movie and its predecessor a watch to have a painful laughing moment because they have been making sure to make people laugh for ages now so that you can trust them.