The 4th season of Sex Education will yet receive an official confirmation from its streamer platform, Netflix. Still, seeing that the school-based dramedy sitcom is one of the best shows available on Netflix right now, the fans expect it won't be long until the streamer gives the show another go.
After some of the pandemic-related delays did put the show's original release date postponed by nearly a year, the popular adolescent drama has returned to Netflix's Top 10. Still, fans may be in for another long wait. Continue reading to learn what we know about Moordale's future.
When to Expect Sex Education Season 4?
We're eagerly awaiting Netflix's decision on whether or not the program will be renewed for a fourth season. Once the renewal is announced, production on the show can begin as soon as possible, with fewer pandemic constraints this time around. It's difficult to determine when the next season will premiere without an official Netflix renewal, but we can make an educated guess based on historical distribution patterns.
The 3rd season's postponed production was an aberration due to the pandemic, so let's take a look at the turnaround between the 1st and 2nd seasons. The 2nd season premiered precisely one year after the 1st season. Thus, if the show is renewed shortly, the 4th season might be available to stream as early as Fall 2022.
What Maybe the Plotline for Sex Education Season 4?
The program has yet to be renewed by Netflix, even though it was only released a few days ago, but the odds of a 4th season are looking excellent. The 3rd season was met with critical acclaim and quickly rose to the top of Netflix's Top 10 upon its release. However, the show's cast and staff have largely stated that the show's future is uncertain, pending audience reaction to the 3rd season and the streaming giant's decision.
If the 4th season ever arrives, it will have a lot of explaining to do after the previous season's cliffhanger finish. First and foremost, what does the future hold for Otis and Maeve? After two and a half seasons of yearning, these star-crossed lovers eventually admitted their emotions for one another in the 3rd season. Still, Maeve put their growing romance on hold when she received a once-in-a-lifetime study abroad chance in America. Will they pursue a transcontinental relationship in the 4th season, or will long-distance be their undoing?
What More do We Know About It?
Butterfield expressed his hopes for the future of Otis and Maeve's romance in an interview with Elle in which he added that he would like to see them take a step back and look at the larger picture. He also added that he wanted the pair to discover themselves and focus more on their platonic ties with friends and family or their relationship with themselves.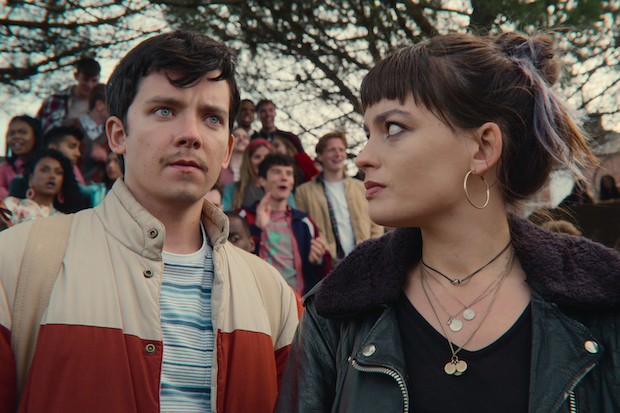 Meanwhile, Adam and Eric called it quits after a turbulent season of ups and downs in their relationship. Although Eric's kiss with another man in Nigeria officially ended their relationship, tensions continued throughout the season as Eric questioned his capacity to date someone who was still exploring their sexuality.