Based on the audio drama of the same name, this film is the directorial debut of Jesse Eisenberg, the film has been produced by Emma Stone and Dave McCary, and it is one of those movies which shows one of the problems of families.
Review Of The Film
When You Finish Saving The World is a movie that would make you rethink your relationship with your mother. The movie has been written in such a way that it appears to be a comedy film, but it's a satire about a mother and son's relationship.
During Evelyn's scenes, the audience can see the sharpness and verisimilitude that will remind the audience and Eisenberg's fans about his New York-style fiction. Eisenberg is a shrewd writer, and he has a knack for sharp but understated dialogues where the characters of the drama would reveal more about themselves than they intend to do.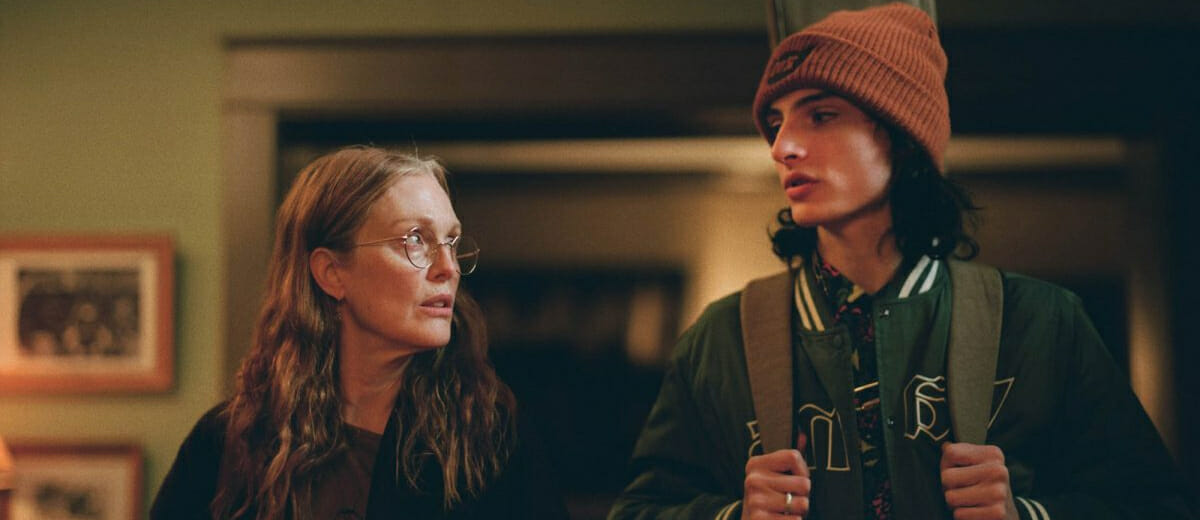 We think of Eisenberg as a bearer of an unclear storyteller, but in this movie, he finetunes his approach, and as a result, he was able to get the best out of his marvelous cast. And we can see this in several scenes of the movie. One of the scenes was when we saw Ziggy's recording studio, which is simply a makeshift window, separating him from his parents.
The mother and son were also separated by the music as well, and the composer of the film, Emile Mosseri, composed a song by taking Ziggy's funky electronic music as the foundation, which creates a springy and quixotic atmosphere, whereas Evelyn has a theme after her music preference, that is, heavier classical music.
In the movie, Ziggy and Evelyn appear in the same scenes several times, but that scene usually leads to arguments and accusing each other of how little they understand each other, and eventually, one of them storms out of the scene. This is one of the common problems parents and their children face in real life as well, but none of them will spend time together to understand each other.
The audience thought that either Ziggy or Evelyn was on edge for an eventual blowup, but Eisenberg had other plans, and he planned it beautifully where both of them reflect on each other, and it was done so gracefully that the plot did not lead to any holes.
Eisenberg struggles on connecting the parts of the film but zooms in and zooms out the camera depending if he's creating tension or relief in the scene, and as a result, it creates an effect where the audience can see the developments in the characters of the film, and sometimes it's done to enhance the drama.
The Plot Of The Film
The plot of the film is about an upper-middle-class family, where we can see Evelyn ( Julianne Moore), who works as an activist for women who have been abused, but she can not establish sound communication with other people.
On the other hand, her son Ziggy ( Finn Wolfhard) is a clumsy guy who sings Indie songs on his social media handle. However, both of them felt something was missing from their lives, perhaps a source of motivation that would make their life full of meaning and purpose.
Evelyn met Kyle (Billy Bryk), a teenage son of a woman who came to shelter to get away from her abusive husband. Kyle was smart and empathetic, and he quickly fit into Evelyn's idea of a perfect son, which she never had, and as a result, she considers him special.
Ziggy met Lila (Alisha Boe), a girl in his school; he crashed a conversation she was having with her politically engaged friends, and though his words didn't make much sense, they had a sense of authenticity attached to it. Ziggy kept on embarrassing himself as he didn't possess much knowledge of politics, and he tried to impress Lila.
Where To Watch
The film was premiered at Sundance Film Festival on January 20, 2022, and as of now, there's no information about the digital release of the film.