Love, Victor is an American teen comedy/ drama series released on 17 June 2020. The series was created by Isaac Aptaker & Elizabeth Berger, the same people who directed Love, Simon (2018). The series is set in the universe of Love, Simon, based on Becky Albertalli's best-selling novel, Simon vs The Homo Sapiens Agenda. Love, Victor, follows a somewhat similar storyline to Love, Simon. The plot revolves around Victor, a gay teenager who is closeted but is blackmailed when he arrives at a new high school and is forced to come out. Victor approaches Simon for help when things become too difficult for him to handle.
The first season of Love, Victor premiered on 17 June 2020. The show's next two seasons were released after one year each. The third season was released on 15 June 2022 and is the show's final season. Love, the Victor, has ended with the third season and is not renewed for Season 4. However, the creators of the show have indicated a possible spin-off for the show, though it is not confirmed. Details regarding the same have not been provided yet.
Where To Watch Love, Victor?
Love, Victor, is a Hulu original, but the series was shared with Disney for the recent season. The distribution of the show is also in the hands of Disney. Hence, Love, Victor Season 3 can be watched on Disney Plus and Hulu.
Viewers can stream the show on either of the two streaming platforms. The series' first and second seasons are available exclusively on Hulu. Only the third season of the show can be streamed on Disney Plus.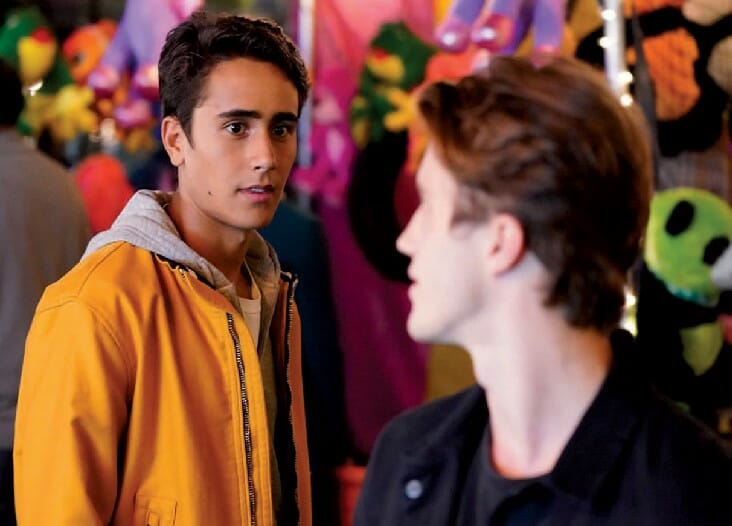 What Is Love, Victor About?
Love, Victor is a story of a boy named Victor who is half Puerto Rican, half Colombian-American, and also a confused gay person. He lives with his family in Atlanta, where he has some issues. More issues await him when he is shifted to a new high school.
Through the complications of figuring out his sexuality, Simon faces a dire situation when he is blackmailed by some of the seniors in school and is forced to come out of the closet. When things become too difficult for Victor to handle, he approaches Simon for help as he has a similar experience in high school. The series is narrated by Simon and is produced by the actor who plays the role of Simon, Nick Robinson.
Love, Victor: Cast
The cast of Love, Victor, includes Michael Comino, who plays the titular role of Victor, Nick Robinson as Simon, George Sear as Benji, Mason Gooding as Andrew, Anthony Turpel as Felix, Isabella Ferreira as Pilar Salazar, Rachel Hilson as Mia Brooks, Ana Ortiz as Isabel Salazar, Bebe Wood as Lake, Lukas Gage as Derek, Nico Greetham as Nick, James Martinez as Armando Salazar, Sophia Bush as Veronica, Andy Richter as Coach Ford, Natasha Rothwell as Ms Albright, Daniel Croix as Tyler, Mateo Fernandez as Adrian, Julie Benz as Shelby, and Mekhi Phifer as Harold Brooks.