Season 3 of the hit Mexican series, Who killed Sara? (¿Quién mató a Sara?), dropped 18 May 2022 and dropped all our jaws. The series of Spanish-language thrillers have had people on edge since it was first released in March 2021. It has a skillfully crafted suspense story to make you come back for more. It is a binge-worthy series because it is very addictive.
The series has Crime, suspense, Thriller, Mystery, drama, action, and even some romance. This series is a full package, and no wonder why it is watched by many. The trailer dropped about a month back with some crucial information, like if the show will have a season 4.
Is This The Last Season?
Unfortunately, the show will not have a season 4, and season 3 is supposed to be the final season, as stated in the trailer. The creators have confirmed that this is the end and with the very question in the title of the series answered, what else is left anyway.
Unlike the last two seasons, the ending is very close, not leaving any cliffhangers. A sort of a happily ever after and closure for some of the characters. So I doubt there is much of anything left to explore, and it would be a waste to drag the series around unnecessarily. Rather should be put to rest as it seems right. However, Alex and Eliza's hot chemistry would be thoroughly missed.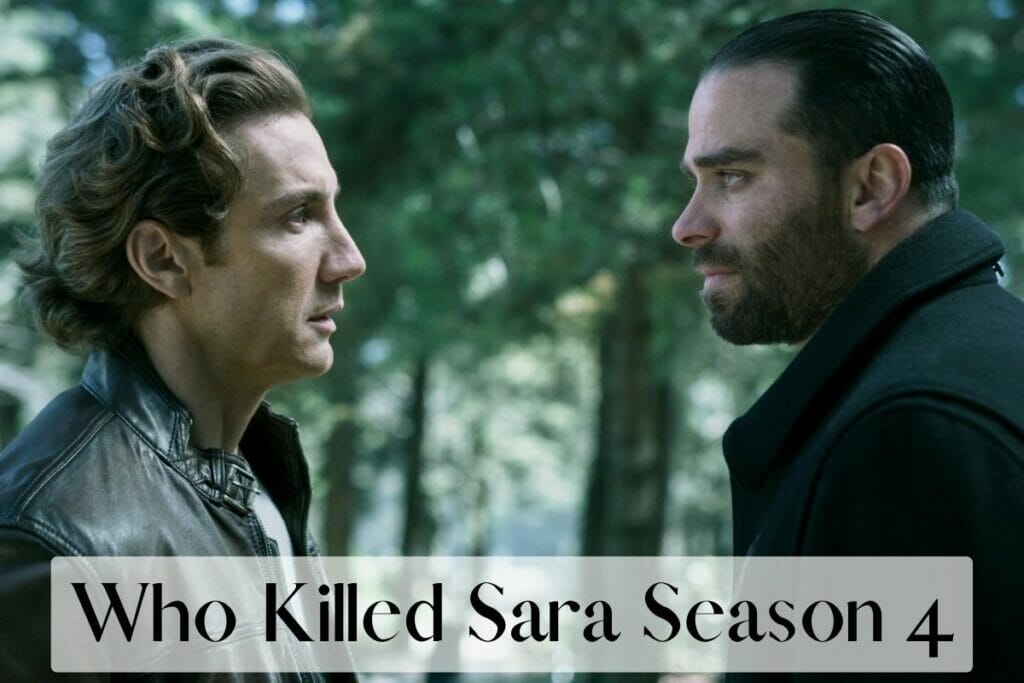 What Is "Who Killed Sara?" About?
Who killed Sara? It is a Spanish-language crime thriller series about a man named Alex, whose sister was killed during an outing with friends in the lake beside Alex's rich friend and Sara's boyfriend's house. And Alex serves 18 years in prison for his sister's death. After getting out of the prison, he plans to make the killer, who he believes is his rich friend, Rodolfo and his father, who covered it up, pay for their crimes.
But everything Alex thought is flipped upside down as the series moves on. In his quest to find who killed Sara, Alex burrows deep into the world of Crime as he reunites with old friends and makes some new ones. Finally, after three seasons of suspense, Alex, along with us, finds out who killed Sara.
Is Season 3 End, An Satisfying End?
The third season completely disrupts the world; the first two seasons created and expanded it, and if the expansion is appreciated or disapproved of is subjective. What's even more acquired taste is that we were looking for all the puzzle pieces in the same box because that's what makes more sense and is loved by people, but it turns out the major pieces that would solve the puzzle aren't even in the same room.
And with all the questions like who killed Sara? Is Sara dead? Is Marifer Sara's killer? What is Caesar's deal? Among many others are answered, making sense for the show to end here and not extend unnecessarily.
Cast
The show has well renowned Mexican actors like Manolo Cardona plays the adult Álex Guzmán, Leo Deluglio as young Álex Guzmán, Alejandro Nones is Rodolfo Lazcano and Ximena Lamadrid as Sara Guzmán, Carolina Miranda as Elisa Lazcano, Eugenio Siller as José María "Chema" Lazcano, Ginés García Millán as César Lazcano, Claudia Ramírez as Mariana Lazcano, Héctor Jiménez as Elroy, Mar Carrera as Lucía and Jean Reno as Reinaldo Gómez.
The show was created by José Ignacio Valenzuela, directed by David Ruiz, and produced by Alexis Fridman.