Zoe Kravitz and Channing Tatum have got real reasons to celebrate. The couple was spotted in New York City spending time with each other all week as Kravitz is officially a single lady now. However, rumors about the two dating each other started in January this year. It was the time when Kravitz filed a divorce from her husband, Karl Glusman. Since then, Kravitz and Tatum are frequently seen in public with each other.
Zoe Kravitz Filed for Divorce in 2020
Karl Glusman, 33, and Zoe Kravitz, 32, filed for divorce in December 2020, and soon news about Kravitz and Channing Tatum started spreading all around.
The couple filed for divorce just a year later after getting married in June 2019. It seems that the two didn't get along with each other. However, sources reveal that the day Kravitz filed her divorce in a New York court, she was spotted with Channing Tatum at a grocery store. Meanwhile, people started speculating that these two were dating each other. Besides that, Kravitz was also holding bouquets in her hand.
Kravitz and Tatum Reportedly Dating
The Magic Mike star has purchased a house in Brentwood, Los Angeles, worth $5.6 million. Although Zoe Kravitz has a house in Brentwood, she is spending a lot of time in New York these days. Moreover, Kravitz and Channing Tatum have set the internet on fire after the two were spotted together again in New York holding hands.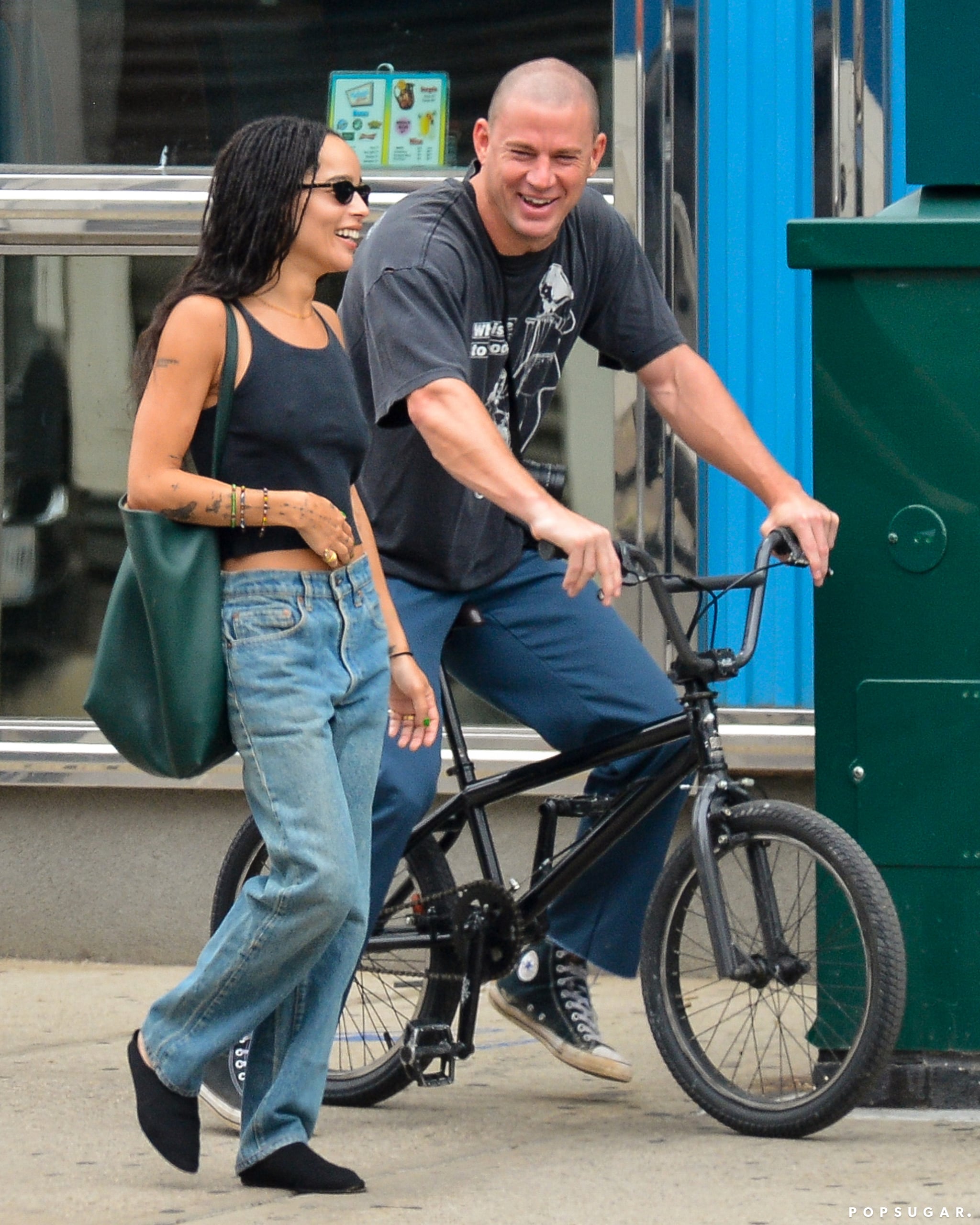 And now that Kravitz is a single lady, there are chances that the two might have gotten along with each other. But, on the other hand, Tatum is single since 2020 after his split-up from Jessie J.