When I need a fast dosage of drama and entertainment, I turn to reality television. I don't mind if the programs are scripted at times. Reality programs don't necessarily have to be very accurate to be entertaining! Real life is just too dull for that. Wife Swap (2004) is another one of those reality programs that is so wonderful you don't care if it's true or not. I've compiled a selection of the top Wife Swap episodes for you all to binge-watch this weekend. Let's go!
Okay, so the title of the program may be unclear to you, so let's clear that up. Wife Swap, following a similar program from the United Kingdom, has been a fan-favorite hit reality show since it originally aired in 2004. The sitcom aired for six seasons before returning for one last season in 2012 due to popular demand.
Wife Swap is a reality program in which two families swap their wives. For two weeks, they took care of one another's families while adjusting to the new household and its values. I realize it's a strange notion, but it provides for some interesting entertainment, so I'm not complaining.
For the first week, the "swapped" wife must adhere to the same norms and habits as the lady she is replacing. Furthermore, each woman leaves a manual outlining how the house is run.
The show first aired from September 26, 2004, to August 13, 2010, with a comeback showing from March 21 to May 2, 2013. The second variation of this show, called "Celebrity Wife Swap," ran from January 2012 until May 2015.
20. Season 1, Episode 11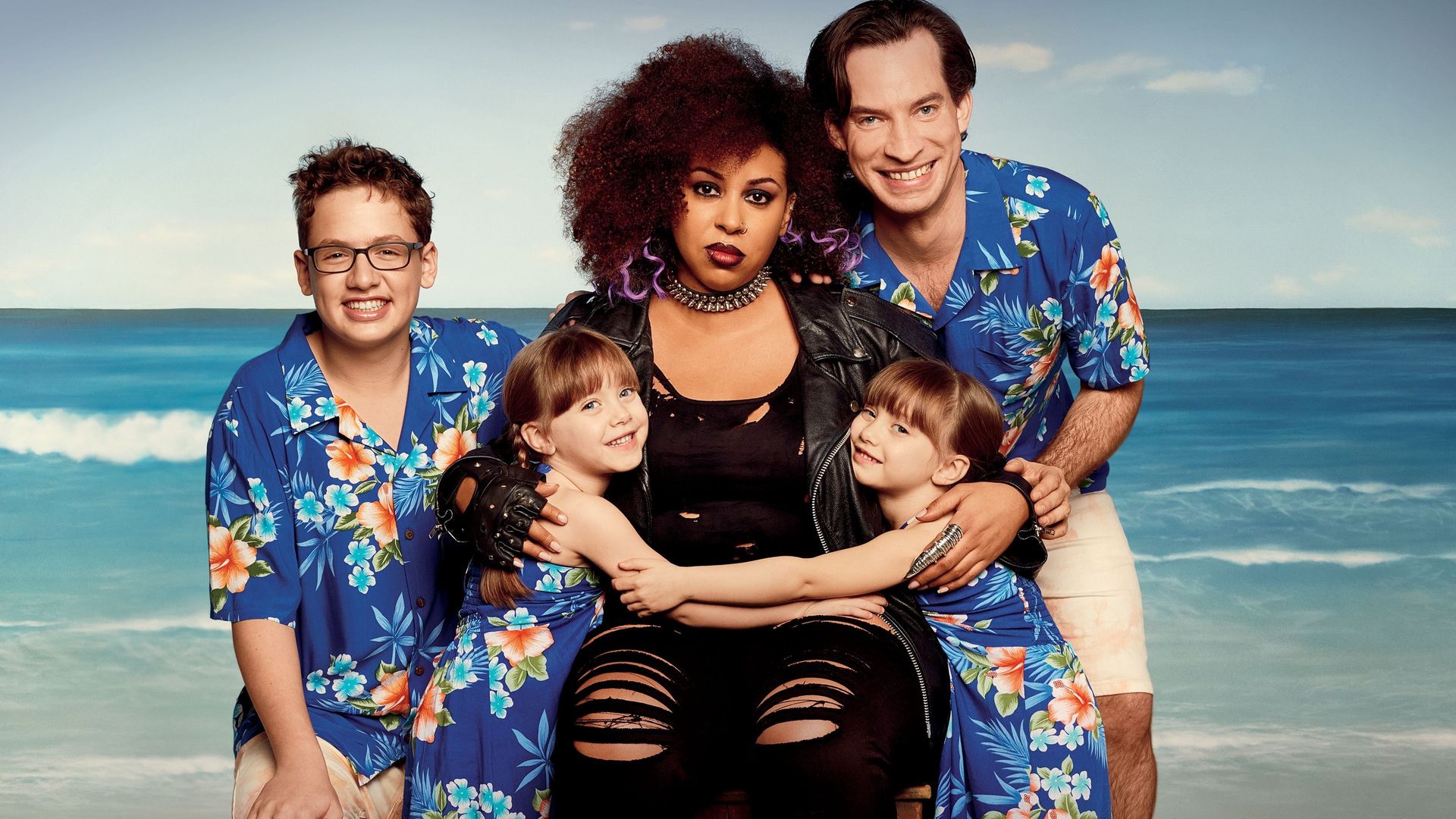 This Wife Swap Episode portrays Pampering children to the point that they run you up is never healthy parenting practice. Children must learn how to appreciate their elders and recognize their own boundaries. In this episode of Wife Swap, a rural Mississippi stay-at-home wife swaps places with a high-flying Maryland lawyer.
The extremely gifted lawyer mom has tight rules for her house and children that everyone follows. The stay-at-home mom notices the night and day contrast between the two families and understands how badly she has messed up. While the lawyer mom establishes ground rules for her new family, not all goes according to plan. This is one of the finest Wife Swap drama episodes.
19. Season 1, Episode 17 
What happens when you mix water with oil? They don't get along. They never ever have, never will have. And that's how physics operates. The identical problem is addressed in Episode 17 of Wife Swap Season 1.
A former military officer's conservative wife is exchanged for a household with liberal and pacifist ideas. Everything would have been OK until the show revealed that they are isolationists and staunch anti-war demonstrators. Drama abounds, and the episode is considered "one of the most exciting episodes in the show's history."
18. Season 7, Episode 5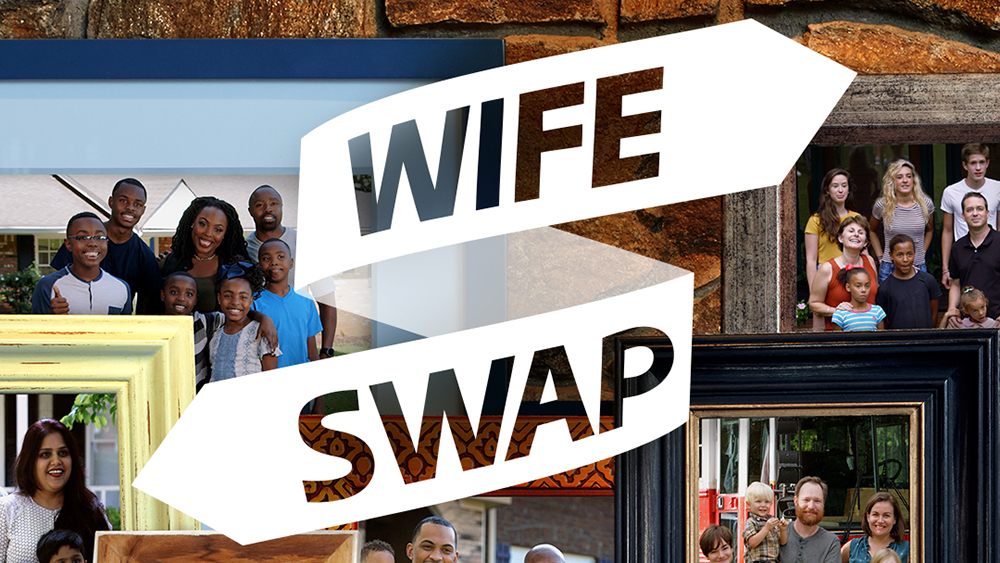 "DiBella/LaRosh" is another entry from the seventh season of wife swap. On April 18, 2013, this episode aired. It is the fifth episode of the seventh season.
In this episode, a fitness fanatic and hardworking mother from San Diego trades places with an Italian mom from New Jersey who likes treating her family. This episode is a work of art. It offers a distinct perspective on moms from various origins.
Because of the Italian mother DiBella, this is one of the finest Wife Swap episodes. She is the centerpiece of this show and is quite fascinating to see. In fact, the entire DiBella household is amazing. Overall, this is a very nice episode.
17. Season 2, Episode 10
The 10th episode of series 2 ranks 17th on our ranking of the top Wife Swap episodes. "Johnson/Blackburn" is the title of this episode. On November 21, 2005, it premiered.
In this episode, an unruly mother whose 370-pound spouse has yet to move their home gym equipment exchanges places with a military mom who works for a fitness firm.
This edition of Wife Swap has a lot going on. In terms of personality, both of the women in this episode were rather powerful. Unlike other episodes when just one side is good, this one is quite balanced. Overall, this is a fantastic episode.
16. Season 2, Episode 7
"Nazario/Lassell" is the seventh episode of Wife Swap's second season. On October 24, 2005, this episode aired.
In this episode, an unrestricted New York City mom who prizes beauty and partying exchanges residences with an assertive, straight-laced Kentucky mother who requires her children to wake up early to help her raise llamas.
The devout Kentuckyian is introduced to big-city partying whereas the liberal New Yorker adapts to ranch life in the country. The Kentucky mother maintains a modest clothing requirement for the two Big Apple kids, while the Manhattan mother plans a party for the five ranch kids.
This culture shock is really fun to see, which is why this episode ranks so high on our list of the top Wife Swap episodes. Furthermore, the "Llama Mom's" tenderness captivated everyone's hearts.
15. Season 1, Episode 7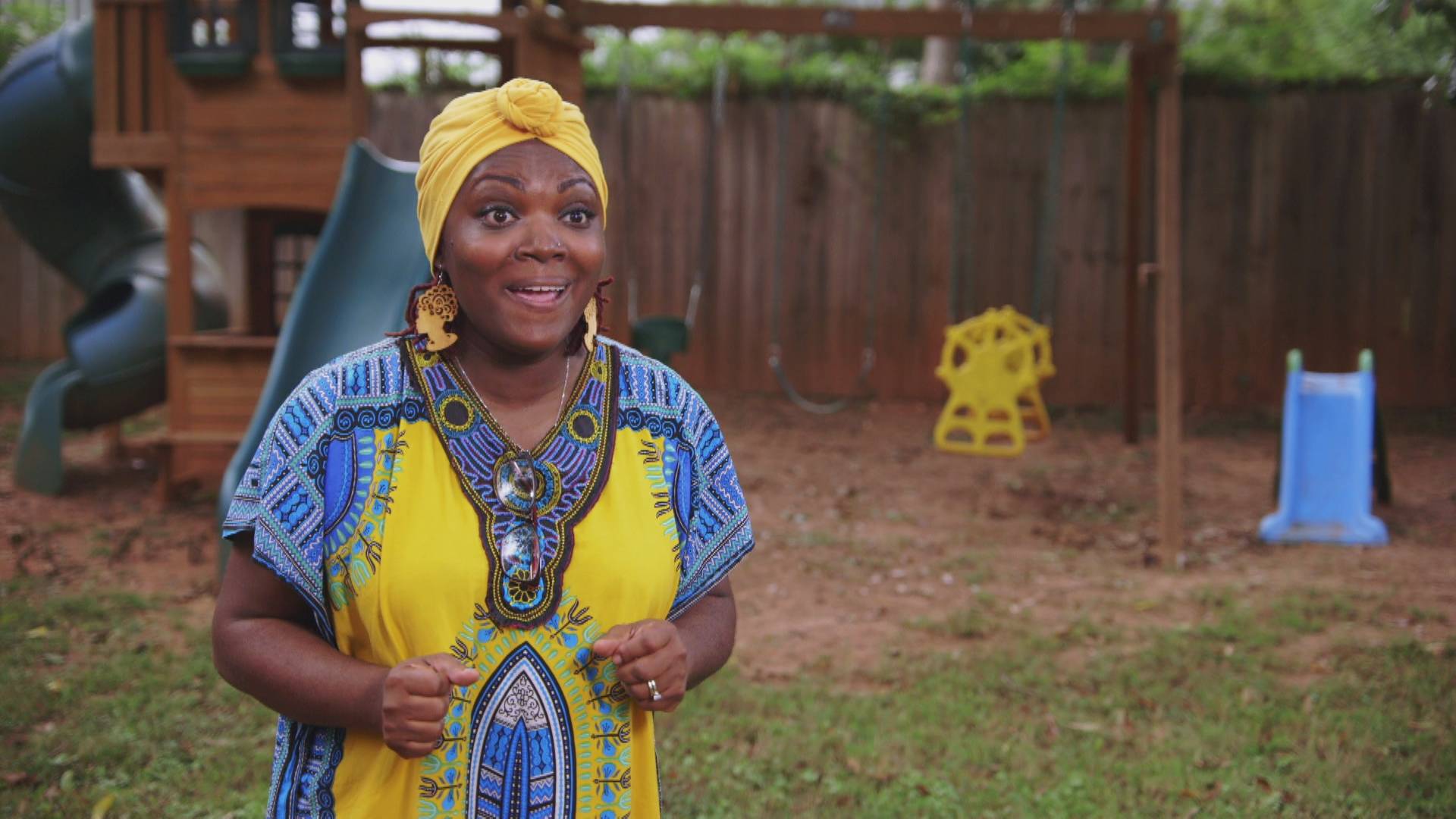 The seventh episode of Wife Swap's first season is up next on this list. On November 10, 2004, it broadcast. "Bittner/Reimers" is the title of this episode.
As previously said, it is usually entertaining to observe when the spouses are polar opposites. This installment is the same as the previous one. It includes A strict, vegan ex-Navy wife who disciplines her children swaps places with a junk food-eating mom who gives her two rowdy adolescents anything they want.
Overall, the episode moves quickly. Furthermore, it allows the audience to see why parents might be tough at times. It shows both families quite well and is highly entertaining.
14. Season 7, Episode 4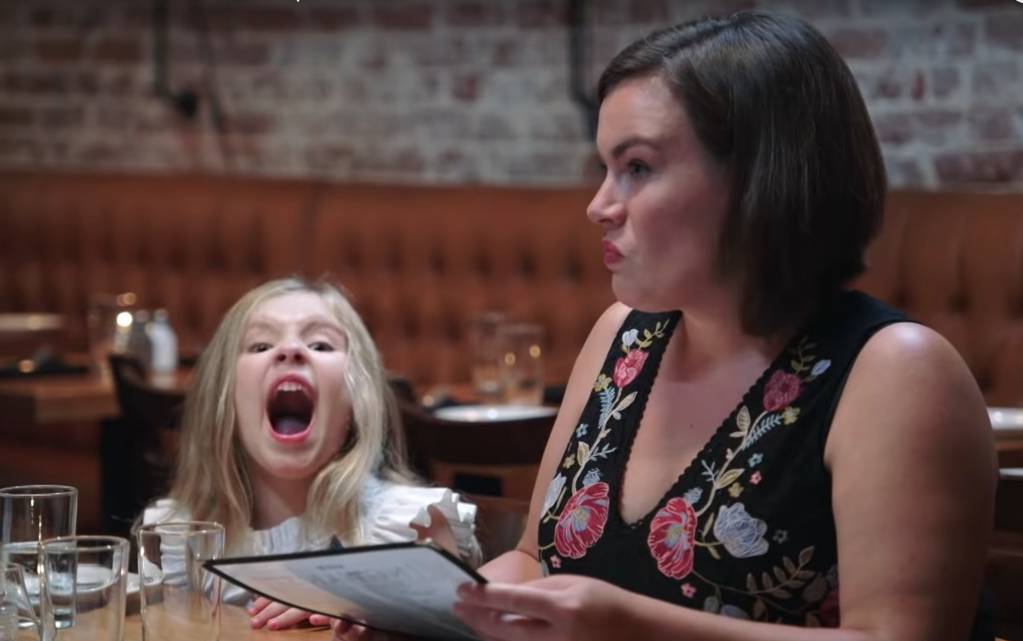 We continue our selection of the top Wife Swap episodes using Season 7 Episode 4. "Avery-Lamb/Martin" is the title of this episode. On April 11, 2013, it broadcast.
The idea of this episode is quite intriguing. In this episode, a strict disciplinarian switches positions with a mom who believes children ought to be free. They must now find a means to become acquainted with the youngsters.
Wife Swap episodes in which the switched wives are opposite one other are entertaining to watch. Furthermore, the relationship between both the free-willed children and the hard ass mother and the chemistry of the undisciplined mother is both humorous and heartbreaking in this episode, making it one of the best wife swap episode.
13. Season 1, Episode 6
On November 3, 2004, the sixth episode of Wife Swap's first season aired. Dena Weiner, a beautiful and toned fitness fanatic mother from California, exchanges residences with Dawne, an agitated, overweight housewife of two who hasn't stepped foot on a treadmill in years.
The adjustment throws two ladies off in this episode named "Smith/Weiner," especially Dawne, who can't become used to a house without quick food and friendly attitudes. It's another episode in which the fitness vs. comfort topic is discussed.
Ultimately, it was a solid episode. It was amusing, thought-provoking, and even humorous at times.
12. Season 1, Episode 2
This episode is also from Season 1.
On September 21, 2004, the second episode of season one, "Spolansky/Bradley," premiered. In this chapter, a 36-year-old zillionaire heiress from New York trades positions with a 45-year-old mother and wife of two in rural New Jersey.
Lynn, the ambitious and urban mother, is the story's highlight. Her emotions to Jodie's extravagant life are quite endearing to witness. In a nutshell, the entire incident seemed like a well-deserved holiday for her.
Furthermore, she genuinely cared for the kids, and you could tell she was concerned for them. Nevertheless, the spouses' socioeconomic differences made this program intriguing to watch.
11. Season 1, Episode 10
Season 1 episode 10 premiered on December 8, 2004. "Ray/Aguirre" was the headline. In this chapter, a rock music mommy with tattoos swaps places with a traditional Southern Baptist mom. The outcomes, on the other hand, were fairly evident.
The devout mom's child experienced the most transformation in this chapter. She may be seen moaning about how her guardians don't let her do regular things. Furthermore, the whole Aguirre household was quite amusing.
In the end, both spouses learned something new. By the end, they had each formed new perspectives on parenthood.
10. Season 1, Episode 18
Some other piece from the very first season has made our list of the finest Wife Swap episodes. The episode, called "Cedarquist/Oeth," appeared on March 16, 2005.
This week on Wife Swap, a Type A, Harvard-educated lady who is required to perform the job for a financial company swaps positions with a home-schooling, housewife who resides in a treehouse.
Both of the households in this story were one-of-a-kind. It was fascinating to witness the Cedarquist family go about their daily lives in the "treehouse." The children in both families, though, were the show's major attraction. They were gorgeous and really kind.
9. Season 1, Episode 16
"Flummerfelt/Bray" is the next item on our list. On Feb 23, 2005, it premiered. It centres round the powerful, dominating lady from a cross marriage who swaps lives with a submissive, housewife from a totally other inter-racial couple.
This is the 16th chapter of Wife Swap's first season. This episode's premise was incredibly unusual, and it absolutely paid off. This episode was made highly interesting by Doreen Flummerfelt's enraged and indignant demeanor.
Furthermore, in Doreen's household, she was the boss, but in LaShelle's household, the husband was the king. So it was entertaining to see the two switch positions.
8. Season 4, Episode 9
Samantha Myers, a spirit investigator with paranormal skills and a shaman son, switches homes with Karen Sutton, whose hubby, a diligent Kentucky steelworker, treats her like a housemaid in this episode. On February 27, 2008, this episode happened.
This item is from Wife Swap's 4th season. It's unusual to see households that grab attention. The spirit chasing family, in particular, was quite hilarious.
However, the other spouse, Karen, was actually my best aspect of this show. She appears to be quite kind and soft-spoken. She enjoys spoiling her spouse and children. Overall, it's an entertaining episode with a lot of wonderful sequences.
7. Season 5, Episode 2
On the 10th of October 2008, the second chapter of Wife Swap's fifth season broadcasted.It was titled "McCaslin/Deekens"
The episode includes the bratty mom of a power-lifting family trading places with a lady on a quest to educate the ladies about femininity, kindness, and the womanly art of tea parties.
A great episode in our top picks in which both families were pretty endearing. The McCaslins appeared to be tough and moody, yet they were actually quite friendly. Despite her disagreements, Donna Deekens helped to retain the family happy in the end.
To summarize, this episode is pretty emotional at moments, but it is also really entertaining. It is without a doubt one of the finest Wife Swap episodes.
6. Season 1, Episode 13
The 13th episode of the first season ranks eighth on our ranking of the top Wife Swap episodes. On January 19, 2005, this episode premiered. "Fontaine/Herman" is the name.
In this episode, an Ohio discount-searching, bargainer, housewife, and devoted mom trades positions with a powerful Businesswoman from Maryland who despises savings, clutter, and putting children in control.
The whole episode is a thrill ride. It moves from one side to the other. However, one constant is the way it regulates the opposites in between. Overall, this was a nice episode.
5. Season 1, Episode 12
On January 12, 2005, this chapter aired. "Parsons/Bramhall" is the title. This is the season one's 12th episode and one of the best wife swap episodes on Hulu
In this episode, an educated and organized mom trades kids with a waitress who is battling to handle her three rambunctious girls.
This episode is notable for several reasons. For starters, for the first time in the history of the show, it starred a single mother. Second, it centered on the Parson girls, who were totally out of control.
In conclusion, the whole program was focused on mom and the value of parenthood. It is without a doubt one of the finest Wife Swap episodes.
4. Season 3, Episode 3
In this chapter of Wife Swap, a videogamer stay at home mom, swaps life with a tough and well-organized mom. It's the 3rd season's third episode. On September 20, 2006, the episode aired. "Boyd/Milorey" was the title.
Most of us like playing video games, but the Miloreys took it to a whole new level. They seemed to spend more time playing games than doing other things. The Boyds, on the other hand, saw life as a contest.
They did, however, reform their ways following this experience. In reality, both households made beneficial changes in lifestyle. Because the entire show is suspenseful, it is regarded as one of the finest Wife Swap episodes.
3. Season 2, Episode 8
The eighth chapter of the second season ranks third among our greatest Wife Swap episodes. "Heiss/Kestrel" is the name. On November 7, 2005, this episode happened.
In this chapter, a well-to-do Rhode Island mom who prepares and sanitizes for her boisterous Italian-American household switches positions with a grizzled, trash bin, egalitarian mom.
To be frank, this chapter is extremely depressing. Especially because of the "hippie family's" father's poor parenting. Overall, it's a nicely handled episode.
2. Season 1, Episode 4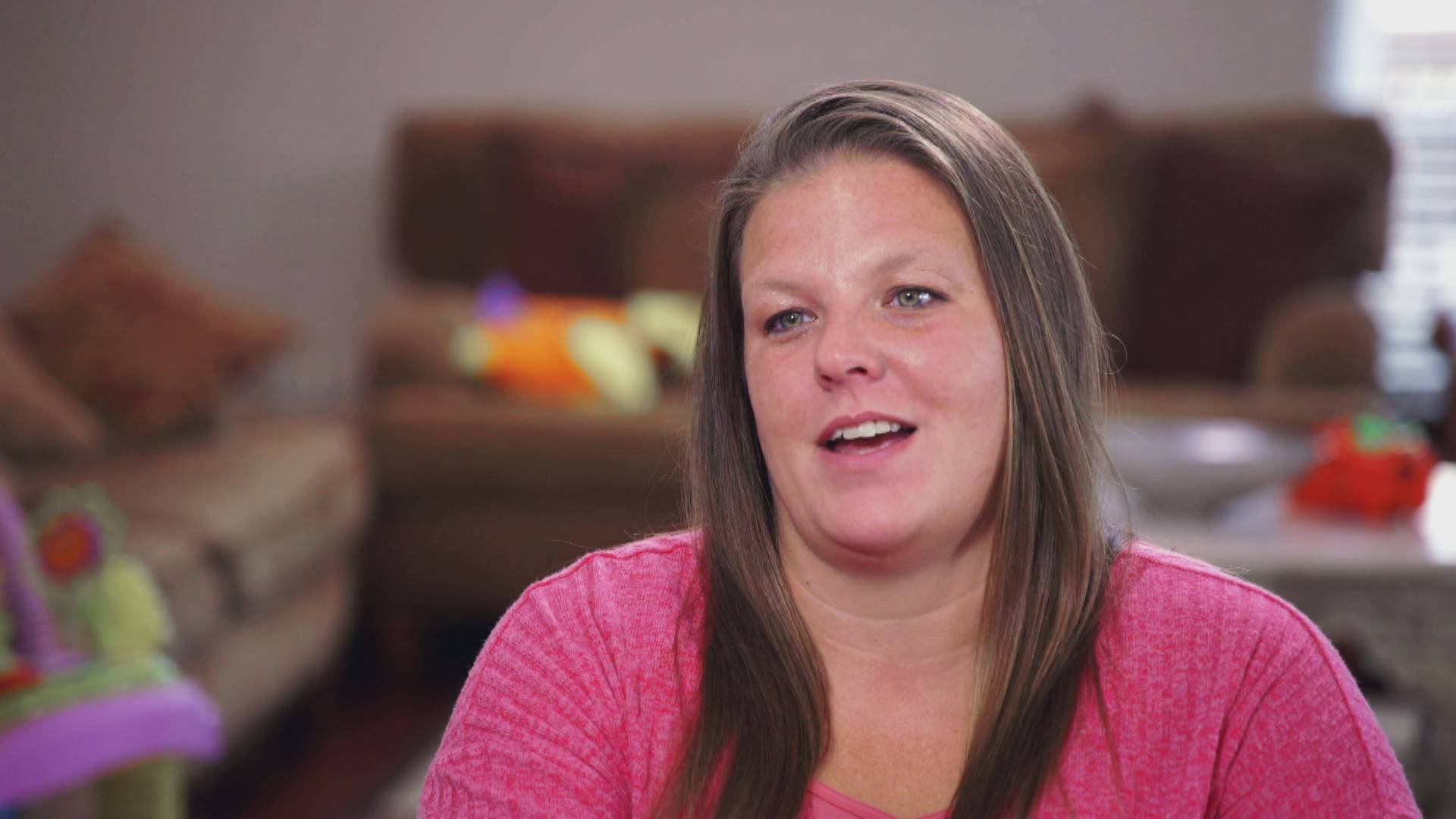 An episode named "Donahoe/Baker" ranks second on our ranking of the finest Wife Swap chapters. It is the fourth episode of season one, and it was first broadcast on October 20, 2004.
Christie Baker, a southern beauty from Tennessee who feels she merits the finest in life, switches positions with Audrey Donahoe, a diligent farmer from upstate Ny, in this chapter.
This episode elevates things to a whole new level. Furthermore, the idea of this episode results to several amusing situations.
1. Season 2, Episode 6
A South Carolina mother of two trades places with a Texas mother who is committed to her 7 home-schooled children. According to reviews, it's the best wife swap episode on Hulu.
Roz Bailey takes the Texas children to school and enables the sheltered girls to mingle. In the meantime, Paula Downs goes to work in South Carolina and educates the Bailey kids at home.