When it comes to cartoons on TV, the 2000s saw a rising influence in variety, ranging from anime to internet animation. During a global pandemic such as this, people are increasingly reminiscing the shows their eyes twinkled at as kids. So is the case with the Best 2000s cartoons.
Few of these shows have been lucky to undergo a demand for revival, while others have been left in a corner. Interestingly, some of these fun cartoons never had official releases and demand unethical means if one wishes to stream. But, such TV shows are still gems to many not easy to let go of, including The Simpsons.
Best 2000s Cartoon Shows
1. Dora The Explorer
Director: James Bobin
Writer: Chris Gifford, Valerie Walsh Valdes, Eric Weiner.
Cast: Marc Weiner, Kathleen Herles, Sasha Toro and others.
IMDb Rating: 4.2/10
Rotten Tomatoes: NA
Networks: Nickelodeon
Dora The Explorer is yet another American TV series included in this list. It is about Dora's girl and her adventures with her monkey- Boots. The show is quite interactive. Dora Marquez, the main character, is a Latina girl and who is 7-years-old. She loves to go on various quests and is accompanied by Boots.
Each episode is based on a series of events that occur when Dora is on her way. She and boot have to overcome various puzzles to reach their destination.
2. Hannah Montana
Director: Peter Chelsom
Writer: Michael Poryes, Richard Correll, Barry O'Brien and others.
Cast: Miley Cyrus, Emily Osment, Jason Earles and others.
IMDb Rating: 4.6/10
Rotten Tomatoes: 43%
Networks: Disney channel
Hannah Montana also had to be included in this list as it had a huge craze among young children. It had four seasons and aired between March 2006 to January 2011. The show is about Miley Stewart (played by Miley Cyrus), a teenage girl and a famous singer known as Hannah Montana. Episodes of Hannah Montana tell about Miley's struggles in her everyday life.
3. Wizards of Waverly Place
Director: Lev L. Spiro
Writer: David Henrie, Todd J. Greenwald, Peter Murrieta and others.
Cast: Selena Gomez, Jake T. Austin, David Henrie and others.
IMDb Rating: 6.2/10
Rotten Tomatoes: 95%
Networks: Disney channel
Wizards of Waverly Place is a teen comedy show with four seasons that came between 2007 to 2012. Wizards of Waverly Place is about Alex Russo (played by Selena Gomez), a wizard living in Greenwich Village in Manhattan who is taking training to perfect her skills. She is with her siblings Max and Justin, who are also blessed with magical powers.
The siblings are well aware of the fact that they have to compete against each other one day, and it will decide with whom the powers of the family will go. Episodes of the show are focused on Alex and her struggles to keep her powers hidden.
4. Wonder Pets!
Director: Josh Selig, Jennifer Oxley, Tone Thyne and others.
Writer: Josh Selig, Jennifer Oxley, Nandita Das and others.
Cast: Danica Lee, Teala Dunn, Sofie Zamchick and others.
IMDb Rating: 6.4/10
Rotten Tomatoes: NA
Networks: Nickelodeon
Wonder Pets! is an educational children's TV series that revolves around three classroom pets- Ming-Ming, Linny, and Tuck who show teamwork and help the animals who are in need. The dialogues of these animals are sung in the form of operetta, and 10 members of the live orchestra give each episode its music. Each episode is more or less similar to the other episodes with many repeated elements.
5. The Suite Life of Zack and Cody
Director: Danny Kallis
Writer: Jim Geoghan, Danny Kallis, Christian McLaughlin and others.
Cast: Dylan Sprouse, Cole Sprouse, Brenda Song and others/
IMDb Rating: 6.4/10
Rotten Tomatoes: 92%
Networks: Disney channel
Many people will dearly remember The Suite Life of Zack and Cody, which is a sitcom that aired from March 2005 to September 2008. Those who don't know about it can get to know about its popularity by reading that it was also nominated thrice for Emmy awards.
The Suite Life of Zack and Cody has over 65 episodes and is the third original from the Disney channel. The series is based in Tipton Hotel, situated in Boston, and is about Zack and Cody. They both are twin brothers and live in this hotel.
6. Dragon Tales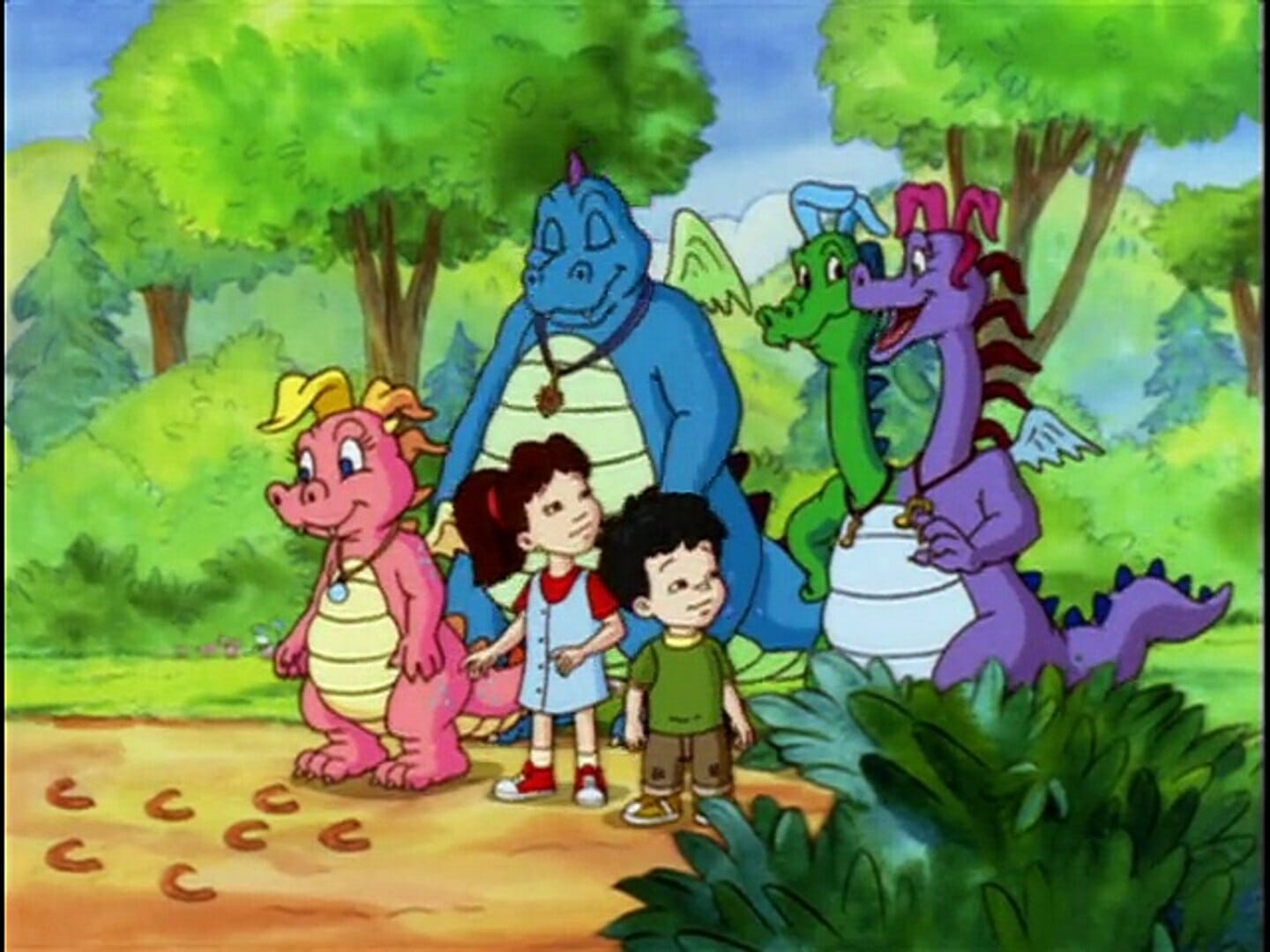 Director: Tim Eldred, Curt Walstead, Phil Weinstein, Michael Hack and others.
Writer: Jeffrey Scott
Cast: Eli Gabay, Danny McKinnon, Kathleen Barr and others.
IMDb Rating: 6.4/10
Rotten Tomatoes: NA
Networks: PBS kids
Dragon Tales is a fantasy TV series that was highly watched and praised in the early 2000s. The show's plot is about two kids and their adventures in the Dragon Land. Dragon Tales came into being with three educational goals.
Emmy and Max have many dragons as their friends. Emmy and Max find a dragon scale and have fun while playing with the dragons. They have a dragon scale that can transport them to a fantasy land where the dragons live.
7. Clifford the Big Red Dog
Director: Walt Becker
Writer: Norman Bridwell
Cast: Jack Whitehall, Darby Camp, Izaac Wang and others.
IMDb Rating: 6.6/10
Rotten Tomatoes: 57%
Networks: PBS Kids
Clifford the Big Red Dog is about Emily Elizabeth and when she meets a magical animal rescuer. This magical animal rescuer gives him a little red puppy who grows up to become a 10-foot hound. She has a mother who goes away for business. Emily and her uncle go on various adventures. Clifford, the Big Red Dog, is a childhood favorite of many and consists of many funny and adventurous scenes.
8. Dave the Barbarian
Program Creator: Doug Langdale
Writer: Doug Langdale
Cast: Estelle Harris, Daney, Cooksey, Kevin Michael Richardson.
IMDb Rating: 7.1/10
Networks: Toon Disney, Disney Channel.
Streaming Platform: Disney+ Hostar.
Dave the Barbarian was one of the fiction genre's best Disney channel animation parodies. Even though the main character was a princess, Dave's character was one of the most admirable ones in the cartoon to influence children; talk about physique, charisma, or his morals.
Although we cannot designate it as one of the best cartoons of the 2000s in terms of content, Dave the Barbarian still has a few fun adventures that ensure a burst of quick laughter. Consider it as a family-friendly version of Monty Python and the Holy Grail, only animated.
9. Johnny Bravo
Director: Russell Calabrese, Kirk Tingblad, Nathan Chew, and others.
Writer: Seth MacFarlane, Van Partible, Butch Hartman, and others.
Cast: Jeff Bennett, Brenda Vaccaro, Mae Whitman, and others.
IMDb Rating: 7.2/10
Rotten Tomatoes: 71%
Networks: Cartoon Network
Johnny Bravo aired between July 1997 to August 2004 and is based on James Dean and Elvis Presley. Many grown-ups will remember this muscular young boy wearing sunglasses and constantly trying to woo ladies. Johnny lives with his mother and tries to impress ladies but is unsuccessful.
10. Kim Possible
Program Creator: Bob Schooley
Writers: Bob Schooley, Mike McCorkle, Nancy Cartwright.
Cast: Christy Carlson Romano, Nancy Cartwright, Will Friedle.
IMDb Rating: 7.2/10
Rotten Tomatoes: 100%
Streaming Platform: Disney+ Hostar
Network: Disney Channel
Kim Possible was one of the first cartoons with a female protagonist with a statement amidst all male-led ones. The story highlights Kim as a practical teenager who had a parallel life as a top-secret agent. What interests viewers towards Kim's adventures is Ron, her incompetent accomplice.
The cartoon show had some really great encounters, mostly consisting of face-offs between Dr. Shrakken and Shego. But mostly, the unfolding of Kim and Ron's romantic relationship grasped its viewers. It may have been acclaimed as slow but critically intense yet warm.
11. The Fairly Odd Parents
Director: Butch Hartman
Writer: Butch Hartman
Cast: Butch Hartman, Tara Strong, Daran Norris.
IMDb Rating: 7.2/10
Rotten Tomatoes: 65%
Networks: Nickelodeon, Nick Toons.
The Fairly OddParents was a great show until it ran out of thrilling and exciting content to introduce. It ran out on concepts that could entertain kids until it brought about a talking dog. The show exhausted itself by re-running the same plots over and over again. Timmy Turner was, undoubtedly, one of the better children on Nickelodeon- ambitious and charming.
Overall, The Fairly OddParents was pretty great to watch until the show's charm lasted. The show delivered great humor an excellent bunch of supporting casts with some really heart-warming life lessons at the end. Yet, if you're looking to relive some of the redundant yet nostalgic days of watching cartoons on TV, this might just interest you.
12. Code Lyoko
Director: Jérôme Muscadet
Writer: Sophie Decroisette
Cast: Mirabelle Kirkland, Sharon Mann, Barbara Scaff.
IMDb Rating: 7.3/10
Streaming Platform: Netflix
This cartoon series of the 2000s had something for the tech-savvies too. Code Lyoko can be claimed as one of the sci-fi cartoons that introduced kids to the adversities of technology, where the super-villain is portrayed in the form of a supercomputer seeking to eradicate the human race. This French animated series is based on a bunch of boarding-school children and an elf-like character, an AI.
One could almost envision a scenario where Tron met Chrono-Trigger. Code Lyoko made its way through the Atlantic and was introduced to America through the Miguzi run of Cartoon Network. The show runs over four seasons, comprising 97 episodes. It is one of the lucky shows that recently produced a sequel series with live-action.
13. The Batman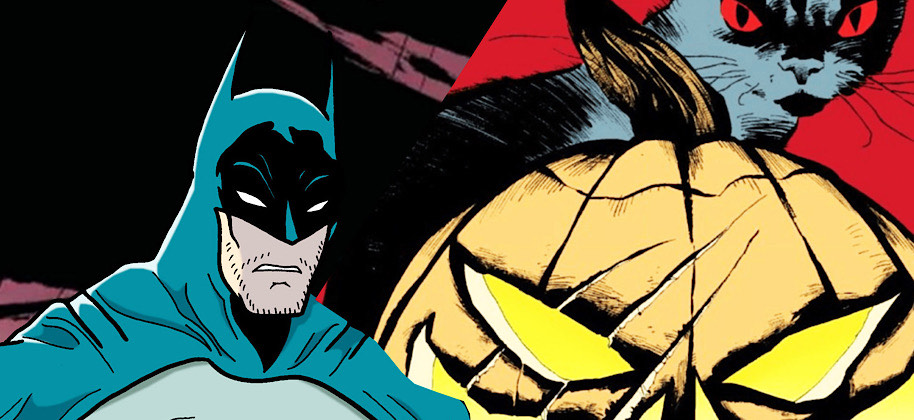 Program Creators: Bob Kane, Bill Finger.
Writers: Bob Kane, Bill Finger.
Cast: Frank Gorshin, Adam West, Mark Hamill, Kevin Michael Richardson.
IMDb Rating: 7.3/10
Networks: Kids' WB, Cartoon Network, The CW, The WB.
It is gruesome to base any series along the lines of Batman: The Animated Series. But one cannot deny the impact of The Batman because it created something original with its own version of Gotham's Caped Crusader.
It brought back some forgotten villains like Calendar-Man, Firefly, and Ragdoll for Batman to defeat over and over again. Overall, one cannot possibly be disappointed with the show's content despite its comparison with the 90's show.
14. Ed, Edd N Eddy 
Program Creator: Danny Antonucci
Writer: Danny Antonucci
Cast: Tony Sampson, Samuel Vincent, Matt Hill, Peter Kelamis.
IMDb Rating: 7.4/10
Network: Cartoon Network
Ed, Edd, and Eddy were iconic series elevating 'stupid' humor better than any of its contemporaries. One of the TV screenings enthralled its audience with brilliance combined with slapstick comedy, which was hilarious even for a cartoon.
With 11 years of laughter, the show's content never lost its charm with kids. The episodes were a collection that introduced undying scams and characters much like a kids' version of It's Always Sunny In Philadelphia.
15. House Of Mouse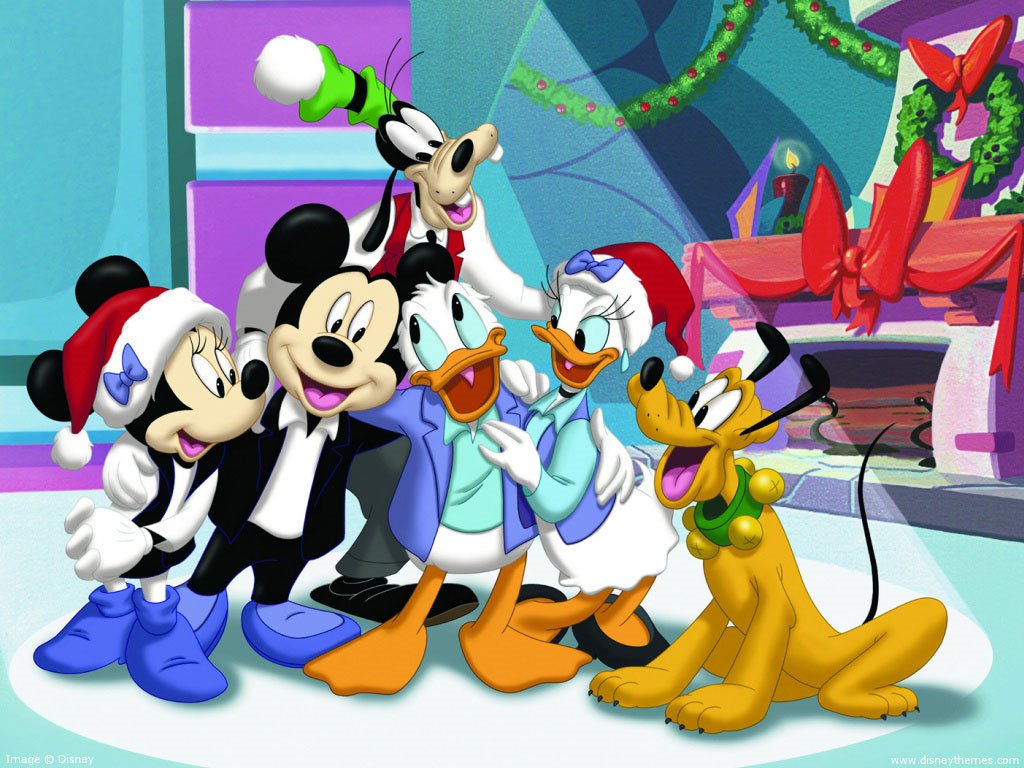 Program Creator: Roberts Gannaway
Writers: Corey Burton, Alan Young, Bill Farmer.
Cast: Wayne Allwine, Corey Burton, Bill Farmer, Tony Anselmo.
IMDb Rating: 7.5/10
Network: Toon Disney
If you believe that Captain America: Civil War was the best crossover in Disney and haven't witnessed anything like it, it might interest you to know that, until then, it was House of Mouse. It presents a nightclub hosted by all the famous faces of Disney- Mickey Mouse, and his staff Minnie, Goofy, Donald, and Daisy.
So don't be surprised if you happen to spot Snow White or Simba; it is something the show pioneers in Disney Royalty.
16. The Grim Adventures Of Billy And Mandy 
Program Creator: Maxwell Atoms
Writer: Mike Diederich
Cast: Grey DeLisle, Richard Steven Horvitz, Greg Eagles.
IMDb Rating: 7.7/10
Network: Cartoon Network
If you like 'weird,' Billy and Mandy with take you to a new zone of weird altogether. Created for a generation of Goth and Emo kids, the TV series showcases two kids who turn a grim reaper into their best friend. It balances out between genius yet savage Mandy's characters and idiotic and sensitive Billy. This series proclaimed Cartoon Network's thirst to venture into a dark art.
17. Teen Titans
Program Creator: Glen Murakami
Writers: Hynden Walch, Bob Hayney, David Slack.
IMDb Rating: 7.8/10
Cast: Tara Strong, Greg Cipes, Scott Menville, Khary Payton.
Rotten Tomatoes: 92%
Network: Cartoon Network
Cartoon Network was always a step ahead of its rivals with unique ideas of long-form storytelling through Teen Titan. The show was a perfect blend of American humor and Japanese animation, with teenage characters that focused on a different member of the DC superhero team, sometimes with Raven involved. It was crafted for a young crowd, yet with a mature structure.
The first series never received the popularity it deserved, and so, its spinoff, Teen Titans Go! with an original voice cast, won some of the fans of the first series.
18. Phineas And Ferb
Program Creators: Dan Povenmire, Jeff "Swampy" Marsh.
Writers: Dan Povenmire, Jeff "Swampy" Marsh, Martin Olson.
Cast: Vincent Martella, Dan Povenmire, Ashley Tisdale.
IMDb Rating: 7.9/10
Streaming Platform: Disney+ Hotstar
Network: Disney Channel
Phineas and Ferb was a series that sought to portray two backyard science-loving boys who enjoyed adventures. On the parallel would be the story of their sister Candace, who would be on a constant mission to bust them.
Meanwhile, their pet, platypus Perry would save the world from the sinister Dr. Doofenshmirtz. The show grasped its audience with some great music, yet the platypus segment of the episodes stole the attention. The wise part about the series is that it ended on a solid note once it realized it was beginning to drag.
19. Spectacular Spider-Man 
Program Creators: Stan Lee, Greg Weisman, Steve Ditko.
Writer: Stan Lee, Greg Weisman, Steve Ditko.
Cast: Josh Keaton, Stan Lee, Lacey Chabert, Greg Weisman.
IMDb Rating: 8.1/10
Rotten Tomatoes: 100%
Streaming Platform: Netflix
Networks: Kids' WB, The CW.
The Spectacular Spider-Man may come across as a show that suffered once Disney bought Marvel. Unlike its contemporary Teen Titans, which at least ended with a film, Spectacular Spider-Man, ended after two seasons.
With Spider-Man: Into the Spider-verse, which raised the bar to near perfection, Spectacular Spider-Man existed for long as the best adaption of the Spider-Man collection on screen. This is because the series adapted the exhaustive character masterfully with a classic touch.
20. Spongebob Squarepants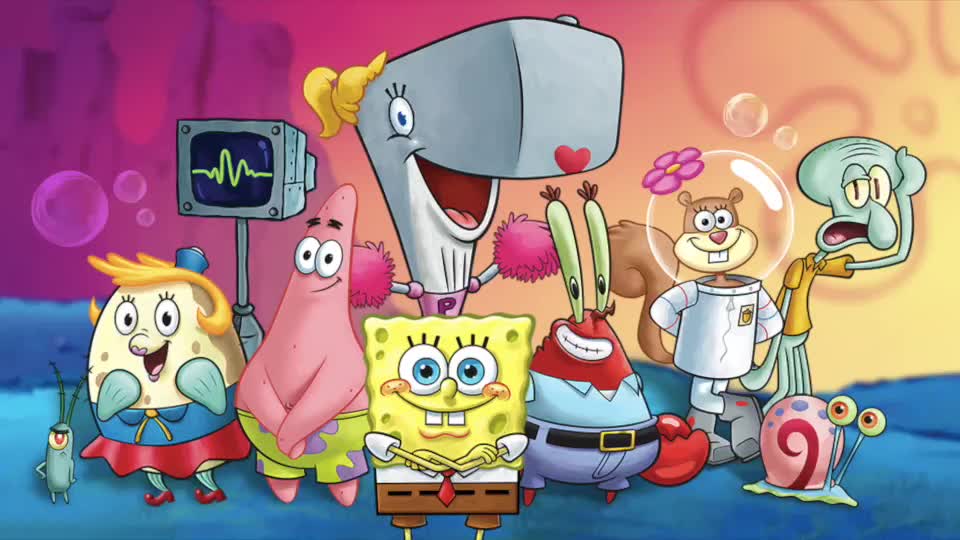 Program Creator: Stephen Hillenberg
Writers: Stephen Hillenberg, Mr. Lawrence, Tim Hill.
Cast: Tom Kenny, Bill Fagerbakke, Clancy Brown, Mr. Lawrence.
IMDb Rating: 8.1/10
Rotten Tomatoes: 79%
Network: Nickelodeon
One of the most iconic cartoon series that carved a pop culture position is Spongebob Squarepants. The show was the creative genius of Stephen Hillenburg made as a modern version of Pre Wee's Playhouse, where absurdity met surrealism. The content of the series is such that one may find its relevance today in the form of memes or through the Broadway musical.
With its crazy energy, the show has entertained its audiences (both adults and kids of all ages) as an American series that has a long run and is still very popular.
21. Invader Zim 
Program Creator: Jhonen Vasquez
Writers: Jhonen Vasquez, Frank Conniff, Roman Dirge.
Cast: Jhonen Vasquez, Richard Steven Horvitz.
IMDb Rating: 8.3/10
Rotten Tomatoes: 100%
Network: Nickelodeon
This is one of the exciting shows of the 00s, which you must be familiar with if you know Hot Topic. The show portrays an idiotic alien who seeks to take over the planet comprising of equally stupid mankind, all the more reason why it might look relevant today as compared to 2001.
The show was claimed questionable for children because of its absurd animation, mild violence, and satirical comedy. Although it lasted for only 27 episodes, it won the creation of a comic and movie revival. It may hence interest you now.
22. Samurai Jack 
Program Creator: Genndy Tartakovsky
Writer: Genndy Tartakovsky
Cast: Mako Iwamatsu, Tara Strong, Phil LaMarr.
IMDb Rating: 8.5/10
Rotten Tomatoes: 96%
Networks: Cartoon Network, Adult Swim.
Samurai Jack, by far, has had some of the most unique and exquisite animation content on American TV cartoons. The cartoon's mastery of action was polished and movie-like, along with its special effects. It grasped the viewers with incredible audio design and direction, thanks to the cinematic geniuses of Genndy Tartakovsky.
Samurai Jack encapsulates a folk tale about Jack who fights an evil demon called Aku. It brings a blend between stability and contemplation before finally serving the audiences with mind-boggling action one could afford to find on TV and more.
23. Justice League/Justice League Unlimited 
Program Creators: Joaquim dos Santos, Dan Riba.
Writer: Gardner Fox
Cast: Susan Eisenberg, Kevin Conroy, George Newbern.
IMDb Rating: 8.7/10
Rotten Tomatoes: 96%
Network: Cartoon Network
As long as Justice League animated is concerned, they laid out an entire register of characters and pretty much shamed the live-action justice league with the show's wholesome delivery. Even though the show circles mostly around Batman, Superman, and Wonder Woman, every other character was equally executed, perfectly making every on-screen character look essential and admirable.
Even super-villains, foreign to the audience, joined in and made cordial familiarity.
24. Avatar: The Last Airbender 
Program Creators: Michael Dante DiMartino, Bryan Konietzko, Aaron Ehasz.
Writers: Adrian Molina, Lee Unkrich, Matthew Aldrich.
Cast: Dante Basco, Mae Whitman, Jack De Sena, Zach Tyler Eisen.
IMDb Rating: 9.2/10
Rotten Tomatoes: 100%
Network: Nickelodeon
This anime has been a favorite of the fans since the 2000s and is produced by Western studios. Avatar can control all the four Greek elements, aiming to restore peace back into the world. The world is distributed into four nations according to the elements.
This anime has many comedy, action, and moral lessons, like demon slayer kimetsu no yaiba. Avatar is a must-watch, and all of the readers must have watched it at one point. The quality of Avatar is very good and is still among famous TV shows.
25. Tom and Jerry
Director: Tim Story
Writer: William Hanna, Joseph Barbera, Tim Story and others.
Cast: Chloë Grace Moretz, Pallavi Sharda, Patsy Ferran and others.
IMDb Rating: 9.2/10
Rotten Tomatoes: 31%
Networks: Cartoon Network
Tom and Jerry is an animated series produced by Warner Bros and is based on the characters created by William Hanna and Joseph Barbera. Tom and Jerry come among very famous and popular TV shows.
This animated series follows Tom trying his best to catch Jerry. Now, each episode consists of various 11 minutes and 7 minutes segments that make a 22-minute long episode. Many scenarios are shown in this show. It is packed with entertainment and surely would be a part of everyone's childhood.
Avatar: The Airbender created an ethereal world where people had powers to bend things. The storytelling was commendable as they carried the episodes until the very end, yet creating enough plot for the next while keeping the viewers on edge.
There are also other tiny stories in the show concerning characters' personal relations, which are equally heart-warming and some of the show's main attractions. Avatar: The Last Airbender also featured Azula, who has been known to be one of the most dominant and proficient on-screen characters.
Irrespective of the show's imperfections, it was massively engaging and thoroughly enjoyable. The film adaption of the show was a big-time flop show, and there is news about a remake of the show's live-action version, but there is no denying that the animated version has already set the bar too high up.
CN In The 90s And 2000s
Inarguably, the 90s have seen the zenith of animated TV series made available to an extensive array of viewers. But the generations that came after, too, were not deprived of the cartoon experience. It only got better! The 2000s brought about enhancements and varieties in terms of themes, characters, or even new ones through channels like Cartoon Network, which was forever-willing to take every standard up a notch. And even more, it produced legendary characters or trios like the Powerpuff girls and shows which have remained hard to forget. The 2000s Cartoon Network legacy has given us memories to cherish for times to come.
Overall, the 2000s had an exciting list of animated movie releases. Moreover, cartoons can never grow out of a person's watchlist.
What were Kids Shows Popular in the Early 2000s?
There were many shows for kids popular in the 2000s, and some of them have been mentioned in this list.
What Shows were on PBS in the Early 2000s?
Elliot Moose, Between the Lions, Caillou and Corduroy are some of the sows that came on PBS in the early 2000s.
What is the Weirdest Kid Show?
The weirdest kid shows are the Ren & Stimpy Show, Teletubbies, Lidsville, and The Bugaloos.