Whoever said cartoons are for children only is so far from right. These days, animation has become such a wild field that shows tend only to the adult demographic and keep people across the globe entertained.
Whether you are looking for some light-hearted comedy, heartwarming shows, or even highly intellectual philosophy – the list below has the Best Cartoons Shows For Adult of All Time.
Another advantage of animated shows is that they go on for much longer since they do not have liabilities like actors, locations, and other things. This also allows for fantasy, imagination, magic, and even talking animals to be easily incorporated into the show.
Here is a compilation of the 20 best-animated cartoon series for adults to watch and enjoy.
1. Family Guy (1999- present)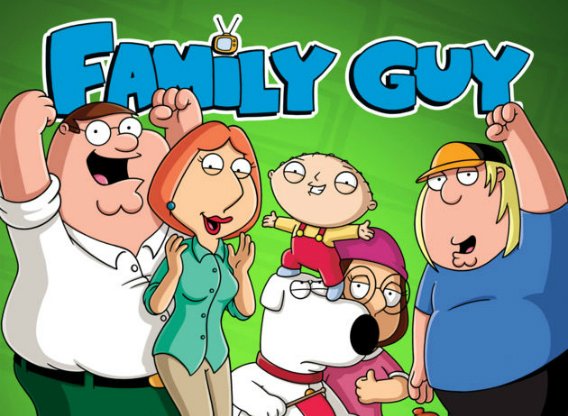 Set in an absurd, far-from-normal town in Rhode Island, Family Guy revolves around an odd and highly dysfunctional family getting through the mundane tasks of everyday life.
Their struggles aren't unique or unheard of, but their way of dealing with them is as if they put themselves in crazy and bizarre situations.
The entire show is filled with ridiculous situations and iconic scenes that have made their way to people's hearts over time – across ages and time.
Often, spur-of-the-moment incidents in the show will lead to the best comedic timing and dialogues that will keep you laughing even long after switching off the show.
2. Daria (1997-2002)
Although targeted at adults, this animated sitcom stars a high-school girl – who is standoffish and intelligent and couldn't care less for the status quo among her peers.
The character was first featured in another show 'Beavis and Butthead' and gained enough traction to show her.
The series follows the life of Daria Morgendorffer, a bright and highly cynical high schooler. She is witty, sarcastic, and highly prejudiced about the other kids in her school and is wary of most of them.
This leaves her out of most cliques, and she is ridiculed and judged by the popular kids that she disdains in the first place.
Her struggles with her moral integrity and her family and school come from a place we can all relate to.
On top of this all, her bratty younger sister, Quinn, idolizes the people she hates. At least she has a best friend – Jane Lane, who is equally witty and cynical and always ready to one-up their foolish schoolmates.
3. Beavis and Butthead (1993-1997, 2011)
Beavis and Butthead follow two teenagers who go through life caring about literally nothing – not school, social life, or anything at all. However, this show created by Mike Judge became one of the most iconic shows after its launch in 1993 by MTV.
You would think that an adult cartoon about two mind-numbingly senseless youngsters who have nothing of intellectual value to add might be a drag. But this show will prove you far from right.
There are moments when the two watch videos on their television and make hilarious comments in the background.
There are also a range of characters on the show, like their stringent gym teacher who always tries to get them in trouble, their hippy teacher who tries to teach them about hard work, their aging neighbor Tom Anderson, and another neighbor, Stewart, who is younger than them and wants to be their friend.
4. Rick and Morty (2013-present)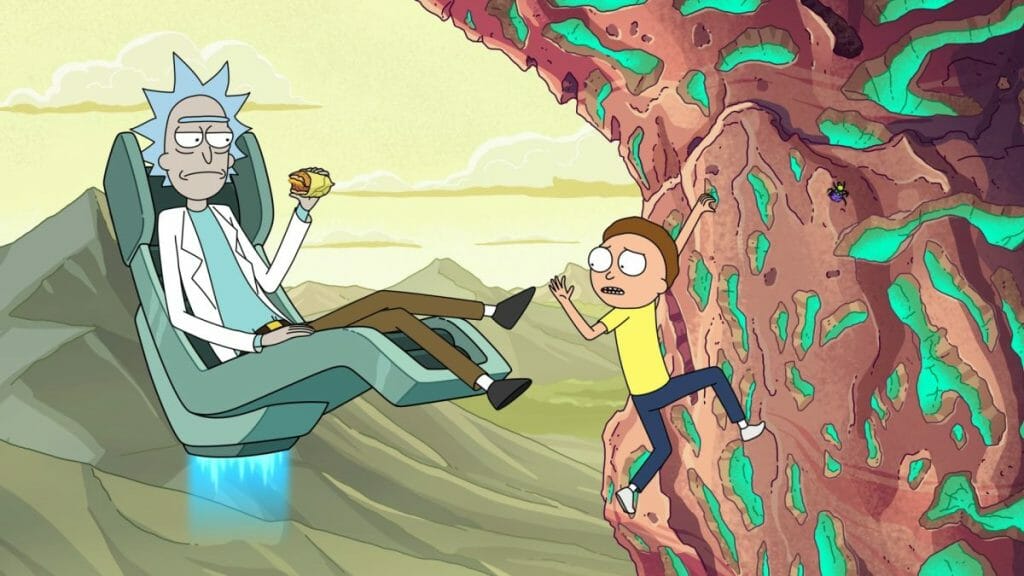 When a slightly mad scientist, Rick Sanchez, arrives at his daughter's house after almost 20 years, they take him in and let him use the garage as his laboratory.
What follows is a bunch of maybe dangerous but mostly fun adventures that involve many trials and some errors.
Not many adult cartoons have captured the attention of thousands across the globe, and age demographics like this one has.
Who would have thought that the wild journeys through time and space of an alcoholic mad scientist, Rick, and his grandson, Morty, would be gripping, hilarious, and even be a media sensation for years to come?
Its fans often quote phrases from the show, and if you watch it, you will soon, too. WubbaLubba Dub Dub!
5. South Park (1997-present)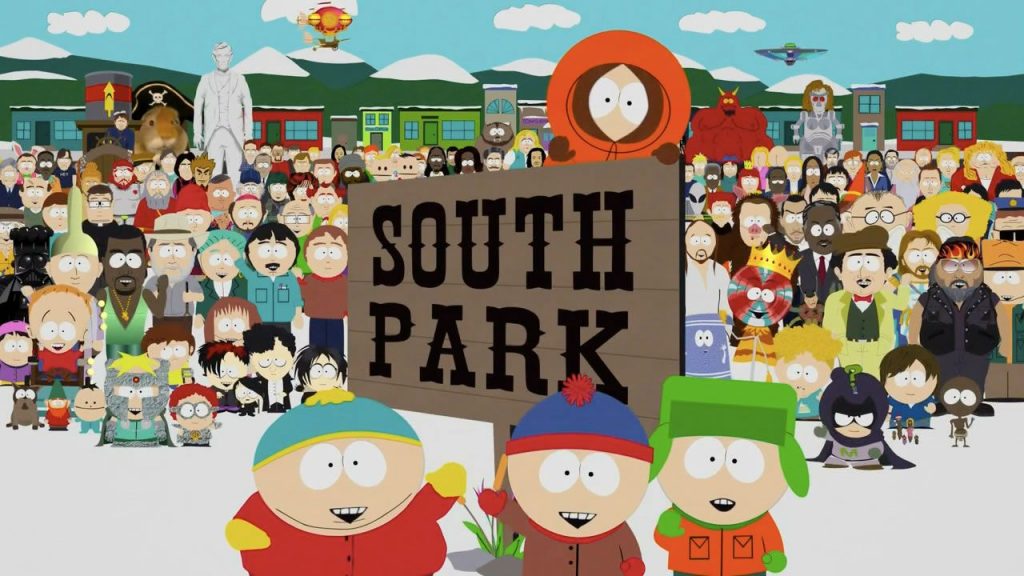 One of the best modern satire for adults, South Park, is a show that will keep you wholly occupied. Not only does this show have a range of elements it talks about, but the facts it says are also usually spot-on and undeniable in today's society.
Born from the creative geniuses of Trey Parker and Matt Stone, the show follows four crude children who have more to say and comment on than most adults in real life.
Set in South Park, Colorado, the adventures of 4 fourth-graders: Eric Cartman, a rude, obnoxious, vicious, racist, fat kid; Stan Marsh, a soft kid with a massive crush on Wendy Testaberger and a susceptible stomach; Kyle Brofloski, a religious Jewish kid who his friend often bullies for his beliefs; and Kenny, the orange parka-hooded kid who gets in an accident every episode.
Each episode has its fair share of crazy, unrealistic, and haphazard events that take the four on a wild ride from beginning to end.
6. The Simpsons (1989-present)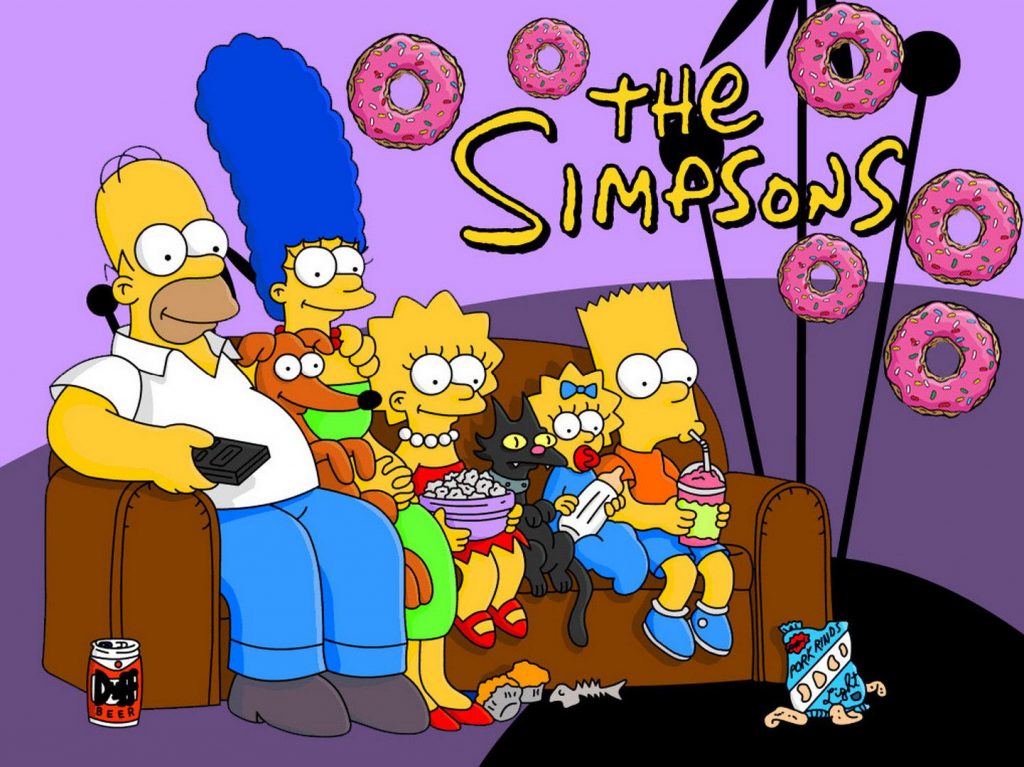 Widely regarded as more than an excellent adult cartoon – some claim that The Simpsons is arguably the best show ever.
In particular, the first ten seasons knocked the ball out of the park regarding comedic timing, characters, storylines, and everything.
The jokes are timeless and quoted to date for being eerily applicable even 20 years after their release date.
The Simpsons are an unorthodox and enjoyable nuclear family. Their kids are Bart, a dumb fourth-grader who has made the school's principal his arch-enemy; Lisa, the bright and responsible eight-year-old; and Maggie, the family's baby.
The family is headed by Homer, who is clumsily getting through his professional and family life, along with Marge, his bossy but responsible wife.
The show is filled with well-done cartoon sketches that have evolved over the years and wacky plots that seem far and too close to real life to understand.
Also Read: The 20 Best Adult Anime Of All Time To Watch Right Now
7. Gravity Falls (2012-2016)
Gravity Falls follows the lives of two siblings, Dipper and Mabel Pines, when they go to their great-uncle Stan's shop in Gravity Falls, Oregon, for the summer.
Their idea of a boring summer soon turns around when they discover a journal in the woods filled with secrets about the town and its residents.
Filled with many wacky happenings in this quaint little town, the show has a great mix of humor and story to keep everyone engaged.
Gravity Falls contrasts supernatural happenings against the backdrop of adolescence and the struggles of growing up.
Jason Ritter and Kristen Schaal voice the siblings and make a great pair of hilarious voice actors. Most adult cartoons cannot be enjoyed by kids, parents, and others alike, but Gravity Falls hits that sweet spot.
8. Bojack Horseman (2014-2020)
Although the show starts as a comedy with no solid story – it is gripping from beginning to end and surprisingly deeper than your average philosophical show.
The show follows the life of BoJack, an actor known for his role as a single dad in an old sitcom, after which he has lost all the fame and respect he once enjoyed.
Looking for acceptance and appreciation, he writes a memoir of his better days and turns to his family and friends for support.
The reality of his current life takes a toll on him. The common folk on the show are depicted as humans; however, the upper-class people of fame are portrayed as animals.
The contrast in this depiction parallels the difference in lifestyle of the elite vs. the common folk and how the upper class can't relate to or understand the commoners' lives. 
9. Futurama (1999-2013)
If you wonder what the future might be like in the years to come, this show might scratch your itch.
Made by the creator of The Simpsons, Matt Groening, is anything to go by – it is ridiculous and hilarious all at once.
Following a pizza delivery boy called Philip J. Fry – it is the story of how he wakes up in the year 2999.
Far from his old life in New York City, Phillip discovers that he has been cryogenically frozen for one thousand years.
When he starts to get adjusted, he meets Turanga Leela, a caring and pretty one-eyed alien, and falls for her.
He also begins to hang out with other creatures he could not have imagined before.
This includes Bender, a robot that runs on liquor; Farnsworth, an old genius slowly turning senile; Amy Wong, a rich Martian intern; strict Hermes Conrad; and Dr. John Zoidberg, the doctor. The adventures, mishaps, and fun that follow make the show all the more enjoyable.
10. Regular Show (2009-2017)
The show stars a bird and a raccoon in the leading roles and follows their mundane, surprisingly human-like lifestyle.
They work as groundskeepers at the local park and spend their time talking about life and tasks. The show is by no means dull; even boring things like shoveling leaves or mowing grass take the two on whirling adventures and fun journeys.
Even though the duo tries to avoid trouble, they often do not find themselves lurking at the edge of it.
It is meant to be a cartoon for adults; the show's premise is intelligent, poignant, and mind-numbingly funny.
As a title, Regular Show fits the bill perfectly for a show about day-to-day chores, ranging from making food to cleaning and organizing.
The main characters live in the moment with a very negligent sense of consequence and somehow stumble through their tasks and get them done, much to the dismay of those around them and the audience. 
11. Bob's Burgers (2011-Present)
A show about the owner of a burger joint, Bob, is a hilarious recounting of his life when nothing much seems to go right. It gives the audience a reason to forget their worries as they immerse themselves into the ocean of problems Bob has and how he can't seem to have a moment of peace himself.
Bob perpetually seems to have a case of bad luck and gets through life running his Burger restaurant.
His family adores him but is always ready to argue and cause their problems. When his family life seems to be going well, Jimmy Pesto, the rival restaurant owner, is always prepared to give Bob new issues.
His family consists of his wife Linda, a singer, and his three mischievous children – Gene, his son, is eleven; Tina, the eldest, is 13, is looking for love; Louise, the youngest and mildly crazed 9-year-old girl.
12. Big Mouth (2017-Present)
Adolescence is a time for many bodily, mental, and emotional changes, and this show is all about those.
Meant solely for adults, Big Mouth follows the lives of teenage friends as they navigate the wonders and horrors of hitting puberty and discovering new things about themselves and others around them.
Co-created by Nick Kroll (who also voices a character), this explicit Netflix show narrates teenage puberty and coming of age in the most graphic sense yet.
It tells the story from several perspectives of different boys and girls, with their respective struggles, emotions, and desires (physical and otherwise).
Another hilarious aspect of this series is two hormone monsters named Maurice and Connie, who comment on the happenings of the show and the people in it as they grapple through this new life.
Also Read: The 25 Best Anime For Adults Of All Time
13. F is for Family (2015- present)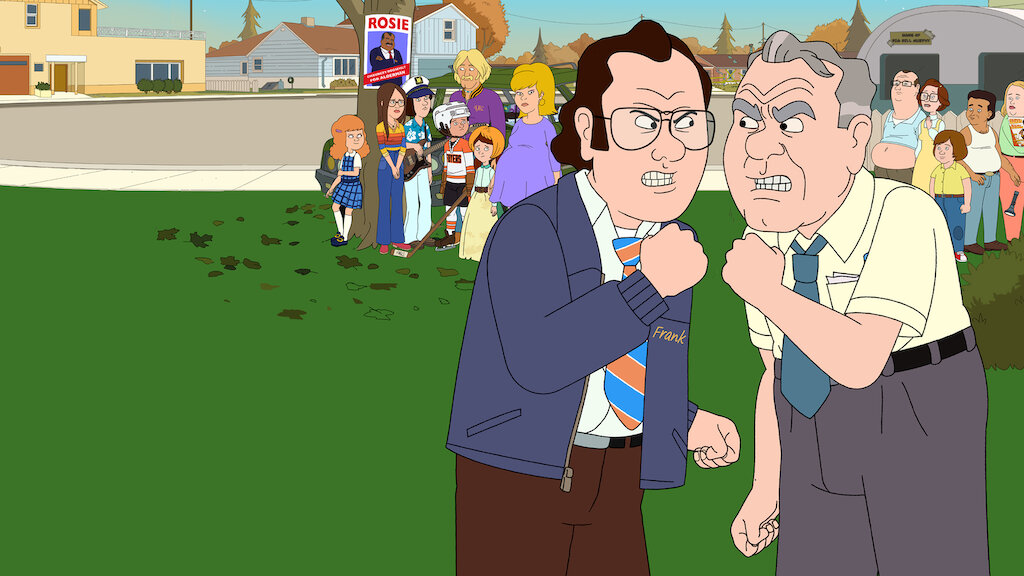 Created by well-known comedian Bill Burr, the show is set in the 70s and told from an exaggerated autobiographical perspective of his own life.
Full of foul language and crude remarks, the show follows an Irish-American, Frank Murphy, who lives in the suburbs.
Frank loves two things and two things only – his family and his TV. The typical American household drama unfolds with a dad who must provide for the family working at the job he can't wait to quit.
His wife must be responsible and uphold all the values that society says are important while also parenting her kids.
The kids are also not far from reality – one is an angsty teenager who likes rock-n-roll, the middle child wants to have fun sometimes at the expense of others, and the youngest girl is far the typical girl and is pampered the most.
The 70s do come alive in the episodes of this show.
14. The Ren & Stimpy Show (1991-1995)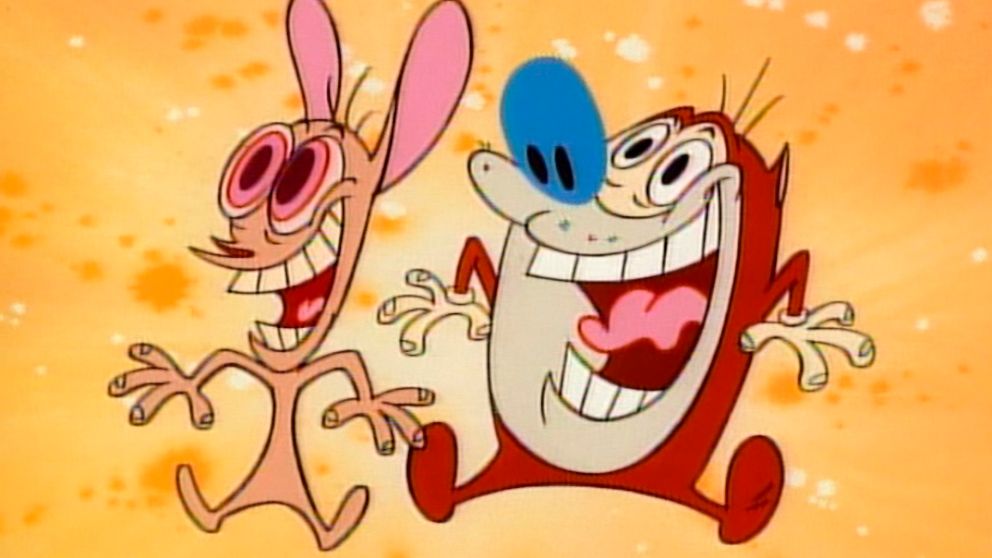 Lost in time, this show once held the flag of widely known fame high above its head. Ren and Stimpy are the show's stars and are unique creatures on their own.
One is a hyperactive, intense, annoying Chihuahua, and the other is his slow, boneheaded, happy-go-lucky feline friend.
This show was a great hit and well-known all around. Crude and even disgusting in their way, the two go on very different adventures, some that might even make you gag, and along the way, they get into all sorts of misfortunes.
Some even say that the show's animation style, plots, and groundwork paved the path for other famous cartoons like "SpongebobSquarepants."
Their repulsive adventures often include hairballs, soiled litterboxes, goblins, farts, spit, dirt, vermin, and all other sickening and dreadful things.
15. The Flintstones (1960-1966)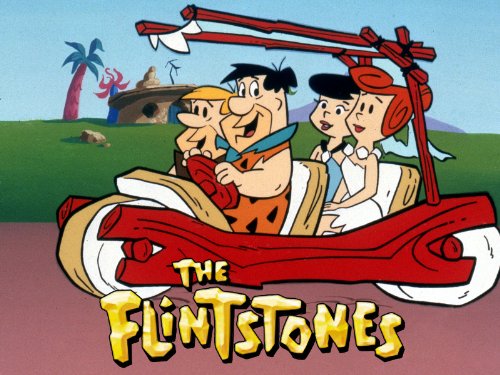 The Flinstones was the first cartoon series to feature in a primetime slot, and true to that, the legacy has lived through the edges – enjoyed by children and adults alike.
The show is set in simpler, much older times and tells simple stories of family, friendship, and adventure that will keep the entire family engaged and amused throughout, from beginning to end.
The show features two prominent families – the Flintstones and the Rubbles from the modern stone-age time. The men of the families – Fred and Barney, work at Slate and Company, a mine where they mine rocks for a living.
When Barney and his wife Betty want to adopt a baby, Fred lends him some money, so when one of them is chosen to become the new associate vice president, Barney pays Fred back by switching his answers with him.
However, much to their collective dismay, after Fred gets the executive role, he is slowly set up to be the fall guy for his boss's embezzlement over the years.
However, taxing his job, Fred Flintstone always returns home to his loving wife Wilma and adorable daughter Pebbles. Betty and Wilma are best friends and spend most of their time together.
16. The Dragon Prince (2018 – Present)
This show is readily available on Netflix for binge-watching. To delve into the show's context, it becomes evident from the name itself. The show revolves around a magical world of dragons.
An eventual backdrop sets the base for the Protagonist's journey throughout the show. If seen on a broader scale, it shows the growth of life.
The Dragon Prince has been among the famous anime for years and has aired for a few years.
The Series has notable cast members like Sasha Rojen, Paula Burrows, Jack De Sena, Racquel Belmonte, and Jesse Inocalla.
Also Read: The 60 Best Simpsons Episodes Of All Time Must Watch
17. Steven Universe (2013 – 2019)
This show, too, is readily available on Netflix. A little child named Steven from the television series Steven Universe has a magical stone. The plot of Steven Universe revolves around the boy's quest to uncover the abilities of the Crystal Gems.
The decade-long running show has become one of many favorites around the United States and other countries. IMDb has rated the series 8.2 out of 10, among the highest overall ratings.
18. Voltron: Legendary Defender (2016 – 2018)
A separate universe is the setting for Voltron: Legendary Defender. A few children from Earth are drawn in. To aid in winning an intergalactic conflict, they train to be robot pilots. One of the finest parts of Voltron: Legendary Defender is the combat sequences.
19. Attack on Titan (2009 – 2021)
Eren Yeager, Mikasa Ackerman, and Armin Alert are the main protagonists in the anime series.
Their lives were shattered when giant monster-like monsters known as Titans invaded them. They set out to find strategies to defeat the Titans as the Series develops. They take back control of the globe from them.
Also Read: The 50 Best Zombie Anime From All Over The Globe
20. Soul Eater (2008 – 2009)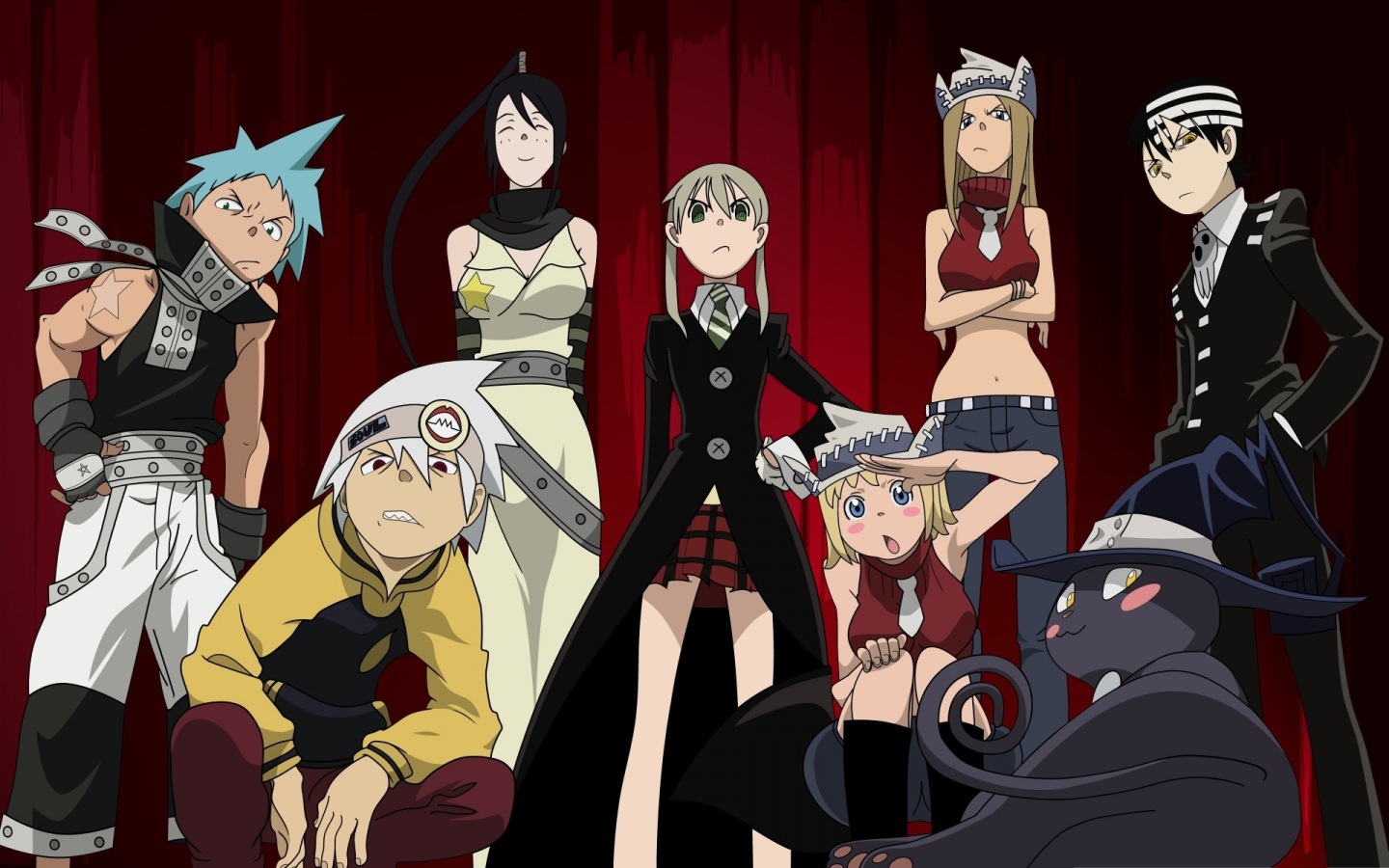 Maka Albarn, Black Star, and Death the Kid are three buddies in this anime series. They attend Death Weapon Meister Academy. To prevent Kiesen's ascension, they must confront Medusa and her warriors.
Talking about the overall IMDb Rating, the Soul Eater has been set for an overall rating of 7.8 out of 10.
21. Archer (2009-present)
Archer is an animated series starring spies struggling with their lives to provide comedic relief.
Contrary to intuition, the show is not scary or thrilling at all as more than the star's mission, and Archer, the hilarious people he interacts with, often take a front seat in the storyline.
The show's star is Archer, a bachelor and an experienced deadly spy who lives for the mission. But more often than not, he is getting drunk or trying to score in the hilarious adventures.
Archer and his co-workers disrupt each other's missions just for laughs. The show seamlessly transitions into a recount of the ups and downs of lives and friendships from the severe world of espionage and investigation.
Archer's mother, Malory, is also his boss, and as if that is not enough to deal with, he is also often faced with troubles from his ex-girlfriend, Lana Kane, and her new boyfriend.
The show is meant for adults and delivers on every front that you would expect from it.
22. Avatar: The Last Airbender
Avatar: The Last Airbender is one of the few series from a complete fantasy genre, one of the most popular television shows among young adults, kids, and adults alike.
Like most others, if you grew up reading fantasy novels and watching movies about a world that doesn't exist, this show is undoubtedly the best pick for you!
Many thousand years ago, the world was divided into four equal supremacies: Water Tribe, Earth Kingdom, Fire Nation, and Air Nomads.
Each community had Benders, gifted individuals who could manipulate the element of the tribe they belonged to through martial arts and magic. This started to disintegrate rapidly when the ruler of the Fire Nation began to get greedy and set out to conquer the rest of the world.
To prevent this, they needed an Avatar, the incarnation of Light itself – the only one who can master all the elements. But he disappeared when required, leaving the world to crumble.
One hundred years later, Katara and her older brother Sokka discover Aang, the Avatar frozen in an iceberg for all these years.
They then set out to help him master all the elements before the Fire Lord Ozai can claim victory through his final but deadly attack on a comet that will destroy the world.
Also Read: The 50 Worst Anime of All Time
23. King of the Hill
Another one from the creator of Beavis and Butthead, Mike Judge, this series is hilarious in its way.
Following the story of a propane salesman, Hank Hill, and his family and friends – it is set in Arlen, Texas (fictional, wacky, and everything you can imagine.) Known as one of the funniest cartoons for Adults – this show is worth the watch.
Hank Hill is a propane gas salesman constantly plagued by his neighbor's and friends' eccentricities and only seems to find a break when he is alone with his family.
His wife, Peggy, is a substitute Spanish teacher at the local school; they share a son, Bobby, who is as awkward as possible.
They also have their niece-in-law, Luanne Platter, living with them. The story is relatable and will make you giggle more often than not at the plight of the only sensible one, Hank.
24. Adventure Time
Imagine the adventures that a 12-year-old boy and a 28-year-old magical dog can go on with each other in an imaginary, post-apocalyptic land of Ooo.
The series involves complex storylines and a range of hilarious, unique characters, each with entertaining and relatable adventures. Prof.
Simon Petrikoff goes mad, and a magic crown keeps him and his demon daughter, Marceline, alive for long after destroying the human world.
A new world ruled by a cynical and strict Bonnibel bubblegum is formed with monsters and demons roaming free a Thousand years later.
Finn and Jake, the two adventurers, become friends with Marceline, Bubblegum, and Simon, and they uncover several truths about themselves and their past.
The group must then put their lives and everything they know at stake when Bonnibel's evil uncle declares war to try and prevent another apocalypse from happening.
Also Read: The 60 Best Funny Movies of All Time & Where to Stream Them
25. Aqua Teen Hunger Force (2000-2015)
The bizarre story of three food items – a shake, some fries, and a meatball is the backbone of Aqua Teen Hunger Force. The three together form the Aqua Teen Hunger Force and are amateur detectives based in South Jersey.
Master Shake is the short-tempered and skeptical leader of the trio; Frylock is calm and intelligent and often does all the work; Meatwad is funny but dumb.
The three must work together to ward off the villains from the evil Dr. Weird's lair. The show brings together humor, adventure, friendship, and the long-known and loved story of good triumphs evil and will remind you of the cartoons from childhood.
That is why, even as children, we prefer watching animated shows on television. Animated characters are often meant to uplift our mood and bring a smile on the most challenging days.
So, pick any storyline that amuses you and piques your interest, and try it. Either by yourself, your friends, or your significant other and family!
If you are looking for a show to wind down with at the end of a hard day at work, any of the above can get you laughing and amused even if you had a subpar day, then check out these 20 Best Cartoons For Adults of All Time is the right choice for you to go with.