Do you want to watch some movies like Pride and Prejudice? Pride and Prejudice is widely regarded as one of Jane Austen's best works.
The classic novel has enthralled readers for ages and has been recreated on screen multiple times. Every Jane Austen Book Club has discussed the love story of Elizabeth and Mr. Darcy.
In the end, the fate of the sisters and Elizabeth herself remains one of the most satisfying elements of the novel.
The story taught a whole generation to fall in love and inspired multiple other works. If classic romantic movies are what you are looking for, this article will help. Here is a list of classic romantic movies like Pride and Prejudice.
40. I Capture the Castle
Cast: Romola Garai, Rose Byrne, and Bill Nighy
Director: Tim Fywell
IMDb Rating: Rated R
In a well-known English tale, Cassandra Mortmain keeps a diary describing what happens to her eccentric family when a young American man inherits the local estate. The resultant love story is much more complicated than she could have imagined. Based on the Dodie Smith novel.
39. A Room with a View
Cast: Maggie Smith, Helena Bonham Carter, and Denholm Elliott
Director: James Ivory
IMDb Rating: Not Rated
A young, independent-minded, upper-class woman from the Edwardian era is attempting to sort out her developing romantic feelings, which are split between the priggish bookworm she gets engaged to back in the more aristocratic Surrey and the enigmatic free spirit she meets while on vacation in Florence. Based on the venerable book by E.M.
38. Far From The Madding Crowd
Director: Thomas Vinterberg
Writer: David Nicholls
Cast: Carey Mulligan, Matthias Schoenaerts, Tom Sturridge
IMDb Ratings: 7.1
Rotten Tomatoes Score: 84%
Streaming Platform: Amazon Prime Video
Inspired by the classic novel by Thomas Hardy, fate unites the love lives of Bathsheba and Gabriel. The young girl earns love from the local sheep farmer, Gabriel.
But with her independent means, Bathsheba declines him and settles down with Frank. Although the harsh nature of Frank quickly makes her aware of the folly of her decisions.
His death leaves her behind with mounting debts and an uncertain future. When Bathsheba meets her admirer from years ago, she is again won over by Gabriel's love, and they marry each other.
The period drama Far from the Madding Crowd is one of the best from Thomas Hardy, teaching the value of true love.
37. Pretty Woman
Director: Garry Marshall
Writer: J. F. Lawton
Cast: Richard Gere, Julia Roberts, Héctor Elizondo
IMDb Ratings: 7.1
Rotten Tomatoes Score: 63%
Streaming Platform: Amazon Prime Video
Edwards and Julia Roberts' Vivian do not belong to the same world. Edward is a successful corporate from New York, while Vivian is a Hollywood prostitute.
Edwards hires Vivian for a week to accompany him in multiple events he needs to attend. But as the movie's name suggests, Vivian is not just a Pretty Woman.
The man from New York falls in love with her, ending with the characters uniting. But certainly, it does not pan out straightforwardly like that.
The chemistry between the two stars is palpable, making the film a great watch for people. Add to that brilliant acting performance, which is a recipe for success.
36. Sense and Sensibility
Director: Ang Lee
Writer: Emma Thompson
Cast: Emma Thompson, Alan Rickman, Kate Winslet
IMDb Ratings: 7.6
Rotten Tomatoes Score: 97%
Streaming Platform: Netflix
Sense and Sensibility is another ageless novel of love by Jane Austen. Fans have been greeted with various book adaptations in the last few years.
But the 1995 film Sense and Sensibility, starring Emma Thompson, continues to be a favorite among them. Rural England once again sets the stage for the events in the life of three young women.
The Dashwood sisters face tough times following the demise of their father. Forced out of their home, the three women must learn to fend for themselves.
Even in these times of pain, they can find love. And though the film does not make it easy for them, the three persevere. Sense and Sensibility was a stunning hit, with the tale earning appreciation from fans.
Read More: The 45 Best Movies Like Twilight To Watch Right Now
35. Falling Inn Love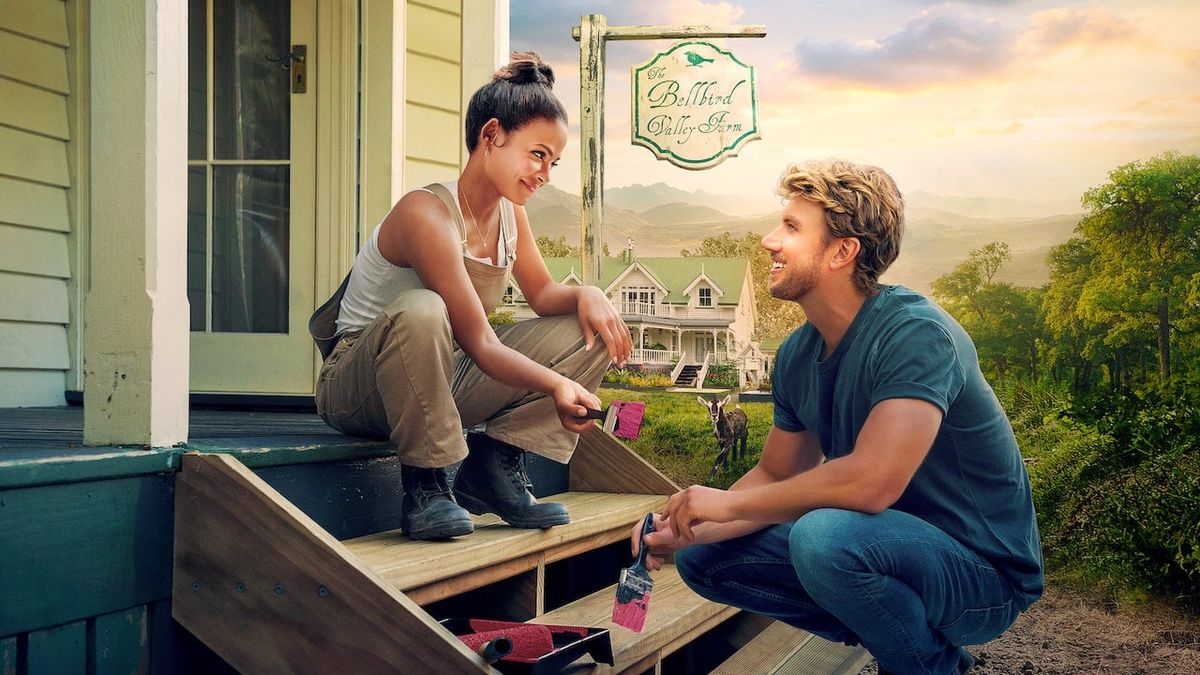 Director: Roger Kumble
Writer: Elizabeth Hackett, Hilary Galanoy
Cast: Christina Milian, Adam Demos, Jeffrey Bowyer-Chapman
IMDb Ratings: 6.5
Rotten Tomatoes Score: 65%
Streaming Platform: Netflix
From a timeless period drama, let's come to the modern hit. Gabriela and Jake are characters who are as far apart as possible.
Following the collapse of her design firm, she wins an Inn in a contest in New Zealand where the two people come together. Gabriela enlists his services to begin work on restoring the place.
Although too hesitant to express themselves, the two hopelessly fall in love together. The sweet story of their love is bound to make the audience cry for them to propose to each other. The movie's story remains its best part, supported by strong acting performances.
34. Titanic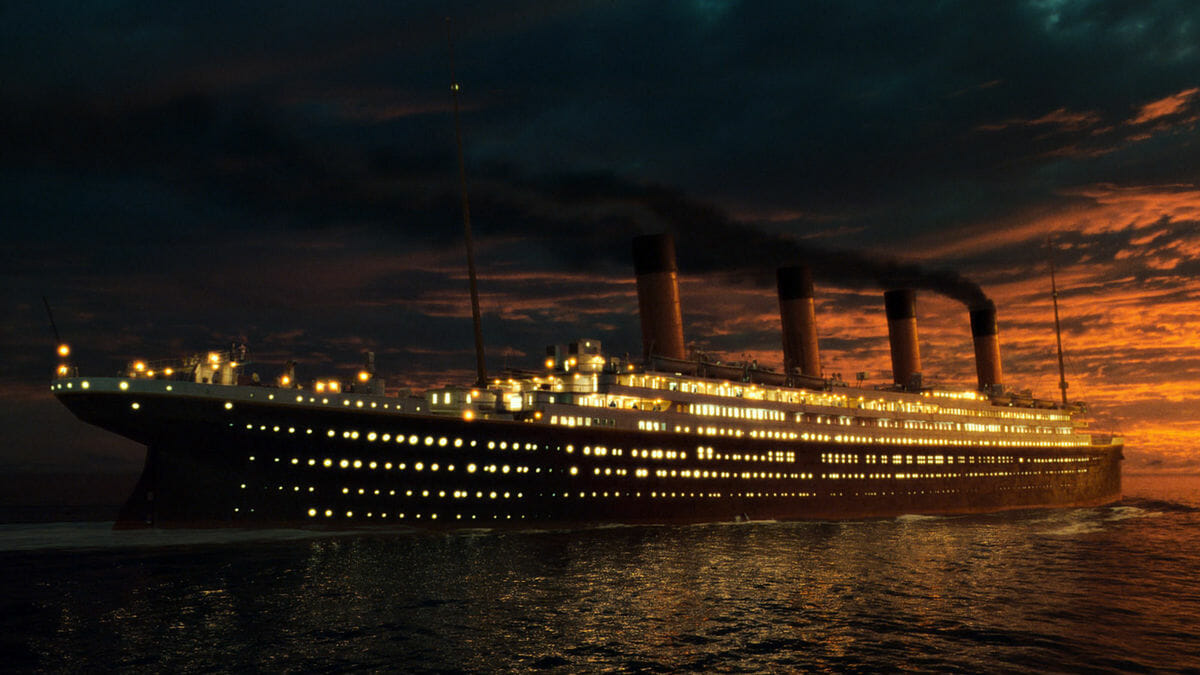 Director: James Cameron
Writer: James Cameron
Cast: Leonardo DiCaprio, Kate Winslet, Billy Zane
IMDb Ratings: 7.8
Rotten Tomatoes Score: 89%
Streaming Platform: Amazon Prime Video
The list just could not have been over with this inclusion. Yes, it might not be a film with complexities like the various creations of Jane Austen. But Jack and Rose's story of love and loss is one that every moviegoer loves.
Rich and young, Rose lives a claustrophobic life of monotony among her aristocratic acquaintances.
That is until she meets Jack in life. His carefree nature and understanding of the natural world make her draw close to him.
The gulf in social standing becomes inconsequential to them, but their bliss is short-lived. Their love story was destined to end on the Titanic as Jack sank with the ship. A film that has been watched millions of times needs no introduction.
33. The Great Gatsby
Director: Baz Luhrmann
Writer: Baz Luhrmann, Craig Pearce
Cast: Leonardo DiCaprio, Tobey Maguire, Carey Mulligan
IMDb Ratings: 7.2
Rotten Tomatoes Score: 55%
Streaming Platform: Netflix
Based on the creation of Fitzgerald, it is a more mature romance tale. The movie fits right into the writer's vision from the set to the performances.
Nick comes to the Big Apple after his successful stint in the Great War.
The city is soon transforming into the world's economic capital, and Nick desires a slice of it. As he settles down in North Shore, Nick finds his neighbor, the enigmatic Gatsby.
Nobody knows anything about him except his lavish parties. But Gatsby opens up to him about his heart and a particular request. Despite his skepticism, Nick is overwhelmed by Gatsby's love for his cousin Daisy.
32. Dangerous Liaisons
Director: Stephen Frears
Writer: Christopher Hampton
Cast: Glenn Close, John Malkovich, Michelle Pfeiffer
IMDb Ratings: 7.6
Rotten Tomatoes Score: 93%
Streaming Platform: Netflix
Do not worry; there aren't any dangers for the audience watching. Before the 1789 Revolution, France became the seat for an exciting game of heartbreaks.
The movie is based on a 1985 French play, where the aristocrats spend ample time plotting against one another. Isabelle hatches a plan to seek revenge on her lover.
After he breaks their relationship and engages with another woman, willing to blemish her name, Isabelle goes to great heights. But she is not the only one on this path.
A tale of love, jealousy, and betrayal, the movie does not portray any of its characters well.
31. Wuthering Heights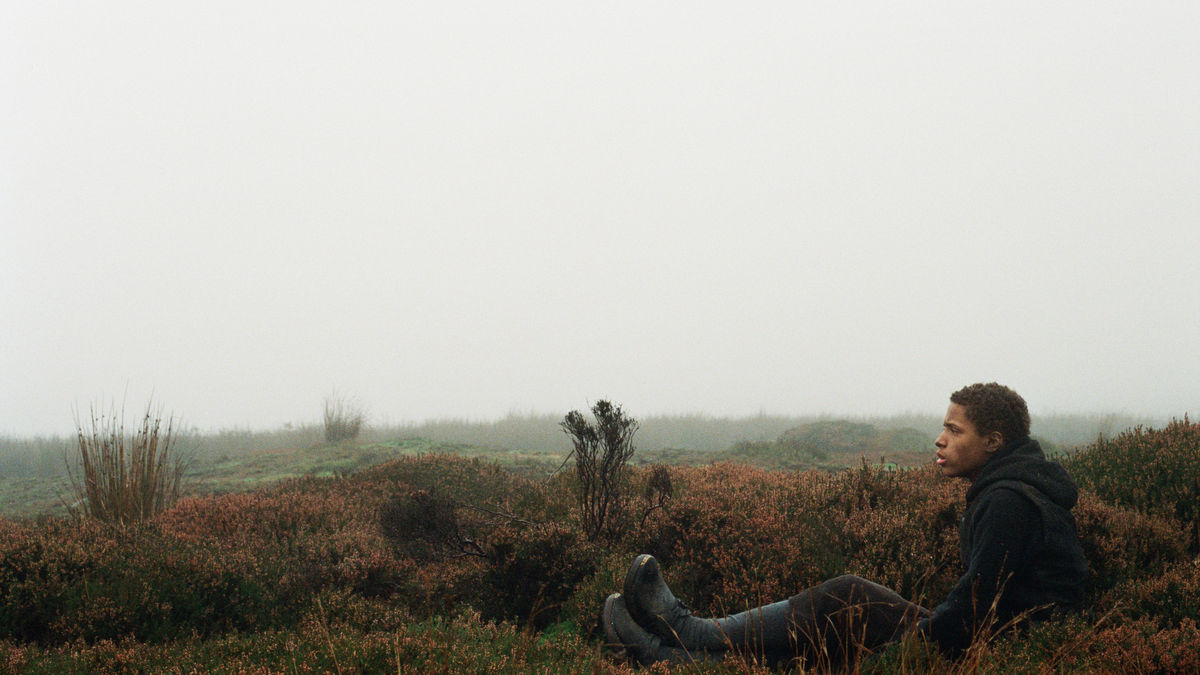 Director: Andrea Arnold
Writer: Andrea Arnold, Olivia Hetreed
Cast: Kaya Scodelario, Oliver Milburn, James Howson
IMDb Ratings: 6.0
Rotten Tomatoes Score: 70%
Streaming Platform: Amazon Prime Video
Let's head towards the brilliance of Emily Brontë. The love story of Heathcliff and Catherine hardly has any parallels in the literary world.
It was challenging to capture their love's bitterness on the screen. But that is precisely what the movie manages to achieve.
Their story is narrated long after Catherine had departed the world and Heathcliff was turned into a human with the emotional capacity of a stone.
Yet, it is fascinating to visualize him falling in love with his foster sister. The movie does justice to the dark and savage nature of the characters. The setting is stunning, and the overall product is one worthy of admiration.
30. Grand Hotel
Director: Edmund Goulding
Writer: William A. Drake
Cast: Greta Garbo, John Barrymore, Joan Crawford
IMDb Ratings: 7.4
Rotten Tomatoes Score: 86%
Streaming Platform: Netflix
Grand Hotel is an all-time romantic classic. Inspired by a Broadway show, the movie is set in Berlin before the Second World War.
Although it appears to be a reasonably standard hotel, it becomes a hot seat for events as guests pour in.
The audience is primarily introduced to the character of Baron Felix von Gaigern. After losing his inheritance, the Baron pairs with Otto Kringelein to swindle unsuspecting guests at the hotel.
However, his confrontation with Grusinskaya leaves him a transformed man. The movie also picks up steam as the relationship between Preysing and his stenographer deepens.
The film invests viewers in the lives of its characters. Thereby leaving them transfixed at the edge of their seats.
29. War and Peace
Director: King Vidor
Writer: Bridget Boland, Mario Camerini, Ennio De Concini
Cast: Audrey Hepburn, Henry Fonda, Mel Ferrer
IMDb Ratings: 6.8
Rotten Tomatoes Score: 70%
Streaming Platform: Amazon Prime Video
Remember the sensation Tolstoy novel? Well, the movie is sure to help jog that memory. The film takes place in Russia just before the invasion of Napoleon.
The Bezukhov is rocked by a series of tragedies that leave Count Pierre Bezukhov in shock. He still manages to overcome the shock as the responsibility of his family comes upon the shoulders of the Count.
He marries Hélène Kuragina, but that is not the most informed decision. Around the same time, his friend Prince Andrei Bolkonsky falls in love with a young maiden.
But as the war approaches, the men are called to the frontier. The movie will be enjoyed best on DVD with lots of bonus footage. Even without that, the period drama is a good choice.
28. Howards End
Director: James Ivory
Writer: Ruth Prawer Jhabvala
Cast: Emma Thompson, Helena Bonham Carter, Vanessa Redgrave
IMDb Ratings: 7.4
Rotten Tomatoes Score: 94%
Streaming Platform: Netflix
Based on the book by E. M. Forster, the film proves love can be found in the most unlikely places. The story takes place in England at the turn of the last century. Helen gets engaged to Paul Wilcox in the spur of the moment at Howard's End.
However, they call off the marriage on rather bad terms once wisdom prevails. Months later, The Wilcoxes move across the street to Helen's family.
This is when her sister Margaret begins forming a bond with Mrs. Wilcox. Mrs. Wilcox bequeaths Howard End to Margaret as she passes away, but the Wilcoxes burn the will when Mr. Wilcox assists the young girl and falls in love with her, ultimately proposing to Margaret for marriage.
27. Somewhere in Time
Director: Jeannot Szwarc
Writer: Richard Matheson
Cast: Christopher Reeve, Jane Seymour, Christopher Plummer.
IMDb Ratings: 7.2
Rotten Tomatoes Score: 61%
Streaming Platform: Netflix
Love can make people do strange things. But can it make anyone travel back in time to be with the woman they love? For Richard Collier, it seems to be a reasonable proposition altogether. A playwright from the profession, the man is overcome with emotion after seeing the portrait of Elise McKenna.
Coming to know that hypnosis can send him back in time, he hunts down Prof. Finney. He succeeds and meets with the woman of his dreams.
But the story turns sharp when Elise's manager plans to derail their union. It is still available on DVD; do not let this movie pass, for it's sure to intrigue your imagination.
26. The Making of a Lady
Director: Richard Curson Smith
Writer: Kate Brooke
Cast: Lydia Wilson, Maggie Fox, Sarah Ridgeway
IMDb Ratings: 6.7
Rotten Tomatoes Score: 66%
Streaming Platform: Amazon Prime Video
The film is based on the works of famous novelist Frances Hodgson Burnett. It's a tale of ambition and hope as the audience follows the story of Emily Fox-Seton. As a girl, she was born to a respected family in England.
But without any means or fortunes, she was destined to be a companion to women from the upper class.
Her experience paid off as she managed to win the heart of the Marquess of Walderhurst with her charms.
While her ambition in life is fulfilled, it is not without a fair share of hardships. And although a marchioness, there seems to be a storm brewing shortly. It is an intelligent film; it is an entertaining ride.
25. Love & Friendship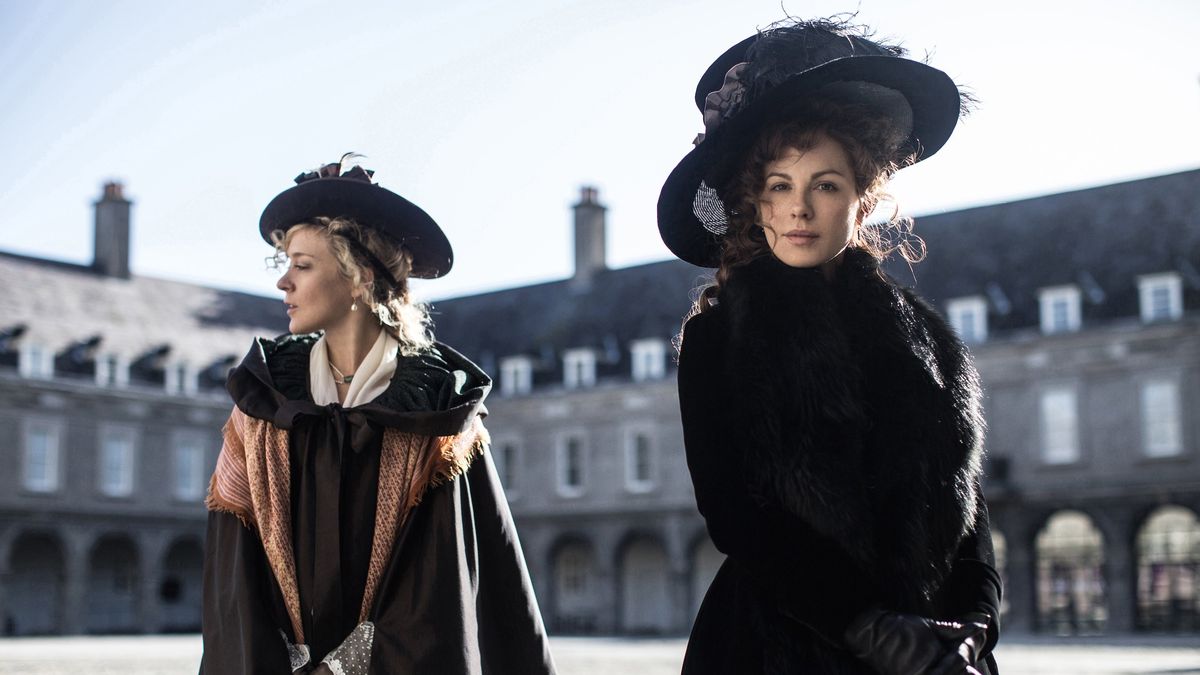 Director: Whit Stillman
Writer: Whit Stillman
Cast: Kate Beckinsale, Chloë Sevigny, Xavier Samuel
IMDb Ratings: 6.4
Rotten Tomatoes Score: 97%
Streaming Platform: Amazon Prime Video
Love & Friendship is a sweet breather of romcom. Set in 1794, the movie is inspired by the Jane Austen novel of Lady Susan. Lady Susan has been widowed recently when she moved to the residence of her brother with her daughter.
Although it seems innocuous, things are not that simple. After a sudden fall in fortunes, Lady Susan desires to restore it.
And the facade is all a part of the woman finding a suitable match for her daughter and herself. But as not many can match the woman's plans, it is interesting to find out in the end.
24. The Guernsey Literary and Potato Peel Pie Society
Director: Mike Newell
Writer: Don Roos and Tom Bezucha
Cast: Lily James, Michiel Huisman, Glen Powell
IMDb Ratings: 7.4
Rotten Tomatoes Score: 80%
Streaming Platform: Netflix
It is a story about an unlikely match on Guernsey Island. Juliet is an established author when, by happenstance, she creates a relationship with the island's inhabitants over letters.
The history of the island occupied by the German troops in WWII intrigues her. She leaves her life behind and visits the island and writes about it.
Juliet makes a new friend in Dawsey when she learns about Elizabeth, who was sent to a concentration camp in Germany years ago. She discovers the woman's death there and is visited by her fiancé.
Although Juliet returns to England, she cannot forget about the island or Dawsey. Eventually leaving her life behind, she marries Dawsey and settles in Guernsey.
23. Anne of Green Gables
Director: Kevin Sullivan
Writer: Kevin Sullivan
Cast: Megan Follows, Colleen Dewhurst, Richard Farnsworth
IMDb Ratings: 8.5
Rotten Tomatoes Score: 100%
Streaming Platform: Netflix
The film is based on the novel by Lucy Maud Montgomery, narrating the heartwarming story of Anne. An orphan, she lives in the service of Hammond's family. Following the death of Mr. Hammond, the girl is sent off to an orphanage.
A serious miscommunication lands her in Green Gables, whose owners were expecting a boy to work on their farms. Nevertheless, they agreed to keep her.
As the impulsive Anne draws herself into problems, she finds a new friend in Diana. The friendship between the two improves as Anne acquaints herself with this new life.
If you are looking for pleasant movies like Pride and Prejudice, look no further than Anne of Green Gables.
22. The Englishman Who Went Up A Hill But Came Down A Mountain
Director: Christopher Monger
Writer: David Monger and Ivor Monger
Cast: Hugh Grant, Ian McNeice, Tara Fitzgerald
IMDb Ratings: 6.6
Rotten Tomatoes Score: 68%
Streaming Platform: Amazon Prime Video
How far is anyone willing to go for the pride of their town? Ask the people of  Ffynnon Garw, who are ready to go quite a distance.
The source of their pride in this Welsh town is their Rough Fountain, their local "mountain."
However, when two cartographers from England arrive, they discover it is not tall enough to be called one. The men and women of the town then engage in a conspiracy to earn the title of a mountain for Rough Fountain.
While that happens in the background, one of the men falls in love with the local beauty, Elizabeth. A tale of love and restoring self-pride follows next.
21. Belle
Director: Amma Asante
Writer: Misan Sagay
Cast: Gugu Mbatha-Raw, Tom Wilkinson, Miranda Richardson
IMDb Ratings: 7.3
Rotten Tomatoes Score: 84%
Streaming Platform: Amazon Prime Video
Despite being fiction, the movie is rooted in the real world. It tells the story of  Dido Elizabeth Belle. Although very little is known about the woman, she goes on to play a pivotal part in the abolition of the slave trade.
Born illegitimately to Sir John Lindsay, he drops young Belle in the care of his uncle William Murray.
As a girl, Belle grows up at Kenwood House, learning the etiquette of an English maiden. As she grows up, Dido falls in love with the young lawyer John Davinier.
But an even more critical event occurs in their life when the Zong massacre case is brought to court. The case would eventually lead to the abolition of the Slave trade in the world.
Read More: The 35 Best Movies Like John Wick You Must Watch Once
20. Her Majesty, Mrs. Brown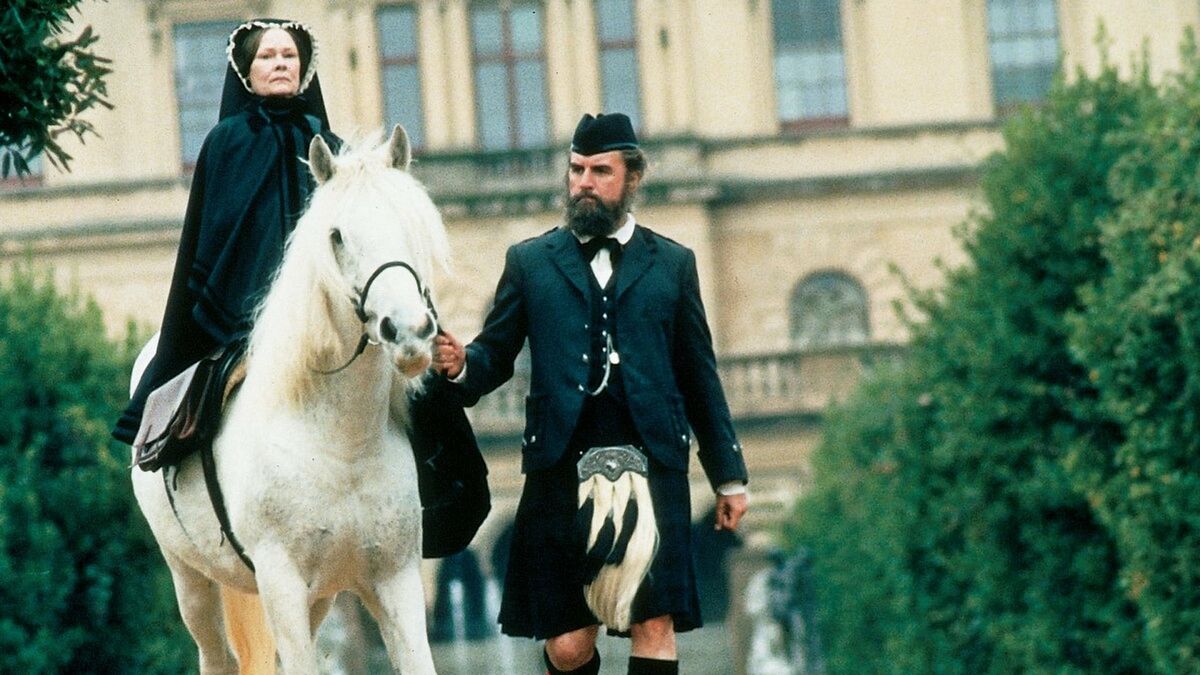 Director: John Madden
Writer: Jeremy Brock
Cast: Judi Dench, Billy Connolly, Geoffrey Palmer
IMDb Ratings: 7.2
Rotten Tomatoes Score: 92%
Streaming Platform: Amazon Prime Video
We return once again to the former Queen of England. Following the death of the only man she had ever loved, Queen Victoria endured enormous emotional wreckage.
The event sees her withdrawing from court life, creating a cause for concern.
That is when she finds a new friend in John Brown. A servant of the departed Prince, Brown manages to coax the Queen back to public life.
As their relationship deepens, the world around them busies them in understanding the nature of their relationship. One of the best movies in this article; watch it without any more delays.
19. Miss Potter
Director: Chris Noonan
Writer: Richard Maltby Jr.
Cast: Renée Zellweger, Ewan McGregor, Emily Watson
IMDb Ratings: 6.9
Rotten Tomatoes Score: 67%
Streaming Platform: Amazon Prime Video
A sweet and wholesome movie, Miss Potter tells the story of Beatrix Potter. The popular children's author is a name everyone in England must know. Yet little do they know about her hardships before her book is published. Beatrix Potter has been writing from a very young age with little success.
Despite many failures, she tasted her first success when the Warne brothers decided to publish her book. It was an immediate hit and changed her life forever.
It is an adventurous tale about the author; few people can resist its charm.
18. The Young Victoria
Director: Jean-Marc Vallée
Writer: Julian Fellowes
Cast: Emily Blunt, Rupert Friend, Miranda Richardson
IMDb Ratings: 7.3
Rotten Tomatoes Score: 76%
Streaming Platform: Netflix
The Young Victoria is as British as it gets. The various events in the life of Queen Victoria during her reign are well documented. But when it comes to her younger days, that is a world not many know of. That is precisely what the film focuses on.
The audience learns about the fierce political strife that preceded her coronation.
At the same time, she is privy to information about her childhood like never before. But there is one more critical aspect to it. The movie allows the perfect space to explore the budding romance between the future Queen and Prince Albert as the two fall in love.
17. The Paradise
Director: Stuart Gillard
Writer: Stuart Gillard
Cast: Phoebe Cates, Willie Aames, Tuvia Tavi
IMDb Ratings: 5.5
Rotten Tomatoes Score: 43%
Streaming Platform: Amazon Prime Video
Away from the world of English novels and into the exotic Baghdad. It is 1823 when a spit in the desert attacks a caravan from Baghdad to Damascus.
Mystified by the beauty of Sarah, who was a part of the voyage, the raiding slaver desired her in his harem.
Sarah escapes the raid with David and together finds refuge in an oasis. The story takes a turn when the two young souls fall in love, and David does his utmost to protect Sarah.
16. Lost in Austen
Director: Dan Zeff
Writer: Guy Andrews
Cast: Jemima Rooper, Elliot Cowan, Tom Mison
IMDb Ratings: 7.4
Rotten Tomatoes Score: 73%
Streaming Platform: Amazon Prime Video
Lost in Austen is a bit of a roller coaster ride. Crossing through a magical doorway, Amanda Price leaves behind 21st-century England into the world of Pride and Prejudice. That's right, Amanda replaces Elizabeth in the Jane Austen novel.
Being from a different period, it is hard for her to fit herself within this world. Unaware of the implications of her actions, she begins an unexpected chain of events.
Amanda never has complete information about her actions, making this perplexing tale even more fun. An innovative retelling, the movie curiously works the magic of Austen. And given its premise, there aren't many similar movies like it.
15. Anna And The King
Director: Andy Tennant
Writer: Steve Meerson and Peter Krikes
Cast: Jodie Foster, Chow Yun-Fat, Bai Ling
IMDb Ratings: 6.7
Rotten Tomatoes Score: 51%
Streaming Platform: Amazon Prime Video
Anna and the King is another stunning period drama like Pride and Prejudice. A fiction story describes the experiences of Anna Leonowens. Anna comes and settles down in Siam from England with her son after the death of her husband.
An impressive and strong-willed woman, she quickly finds a job as an English teacher. Eventually, she is hired to be the teacher for all of the children of King Mongkut.
As days pass, the teacher and the King continue to draw close to each other. A treat for the eyes, the film portrays a beautiful cinematic picture on the screen. It is lovely to watch and enjoyable for everyone.
14. Poldark
Director: Richard Laxton
Writer: Robin Mukherjee
Cast: John Bowe, Mel Martin, Michael Attwell
IMDb Ratings: 5.5
Rotten Tomatoes Score: 84%
Streaming Platform: Netflix
A lot happens during the runtime of this historical drama. Based on the miniseries, the movie explores the conflicts of the Poldark family. Captain Ross Vennor Poldark has to leave urgently. With the French Army knocking at the door, there is no moment to waste.
While George Warleggan, who has a long-standing feud with the family, chooses this exact moment to strike. Torn between the issues of their family and their own lives, the Poldarks need to act swiftly. The film makes for a compelling watch even for an audience without the mini-series.
13. Firelight
Director: William Nicholson
Writer: William Nicholson
Cast: Sophie Marceau, Stephen Dillane, Dominique Belcourt
IMDb Ratings: 7.2
Rotten Tomatoes Score: 50%
Streaming Platform: Amazon Prime Video
Surrogacy is not precisely what 19th-century England was proud of. Yet the film makes a valiant effort to unite three lives over surrogate motherhood.
Chased by her father's debts, Elisabeth agrees to bear the child of an English landowner in exchange for money. But during their days of interactions, the duo falls for each other.
After nine months, she gives up her newborn without any information about the landowner. As luck would have it, she gets hired as the child's governess seven years later in the same household. A story of love, growing, and motherhood, the film, also available on DVD, wins every heart.
12. The Duchess
Director: Saul Dibb
Writer: Jeffrey Hatcher, Anders Thomas Jensen
Cast: Keira Knightley, Ralph Fiennes, Hayley Atwell
IMDb Ratings: 6.9
Rotten Tomatoes Score: 62%
Streaming Platform: Netflix
The Duchess is based on the biographical works by Amanda Foreman. Portraying the life of Georgiana Cavendish, the film gives vital information about the world of an English aristocrat in the 18th century. Georgina is still very young when she gets married to her husband.
However, far from marital bliss, she fails to win the heart of her husband.
The Duke of Devonshire only marries Georgina to conceive a male heir. The historic biopic goes to great lengths to show the hardships of a female royal in 18th-century England.
11. Little Women
Director: Greta Gerwig
Writer: Greta Gerwig
Cast: Saoirse Ronan, Emma Watson, Florence Pugh
IMDb Ratings: 7.8
Rotten Tomatoes Score: 95%
Streaming Platform: Amazon Prime Video
Based on the work of American novelist Louisa May Alcott, Little Women was an impressive film from last year. The movie packed several heavy names, and it is worth saying that they delivered big time. The period drama is set in 19th-century Massachusetts.
It tells the story of the March sisters as they reach womanhood. Bonded together, the sisters make important life decisions together. However, it is not always smooth sailing.
They continue to cope with their lives in this brilliantly put-together film about a forgotten classic.
10. Downton Abbey
Director: Michael Engler
Writer: Julian Fellowes
Cast: Hugh Bonneville, Laura Carmichael, Jim Carter
IMDb Ratings: 7.4
Rotten Tomatoes Score: 84%
Streaming Platform: Netflix
Downtown Abbey maintained a successful run as a drama series. That saw Fellowes' creation being adapted as a two-hour film by Universal. To many, the transition was extremely smooth. The story follows the life of Robert and Cora Crawley.
A fascinating drama, the movie takes place in the Yorkshire estate of the Crawleys when the Royal Family of England visits them. But they are not the only ones visiting.
For mixed with the King's entourage is an assassin, plotting secretly to kill him. A multifold story keeps the audience always at the edge of their seats.
09. Jane Eyre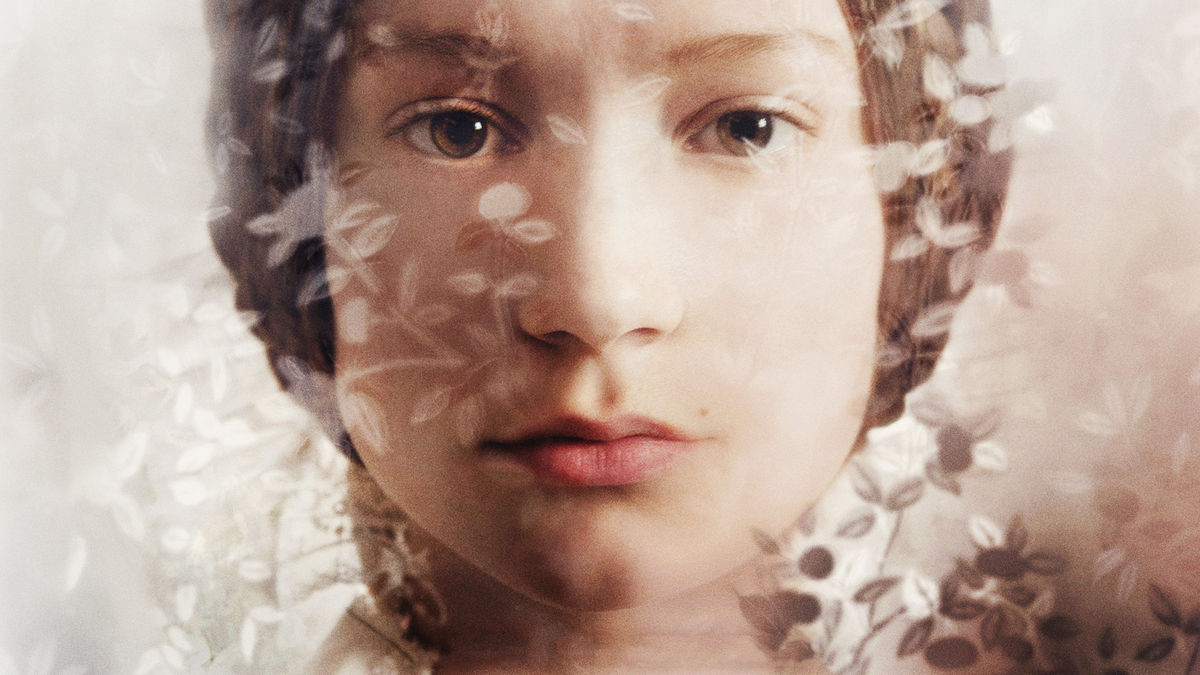 Director: Cary Fukunaga
Writer: Moira Buffini
Cast: Mia Wasikowska, Michael Fassbender, Jamie Bell
IMDb Ratings: 7.3
Rotten Tomatoes Score: 84%
Streaming Platform: Netflix
Let's take a breather from Jane Austen and come to Jane Eyre. The era-defining novel by Charlotte Brontë is no less than Pride and Prejudice.
Although Jane Eyre has been adapted into multiple films, the 2011 version stands out. A young Jane arrives at Thornfield Hall as the governess to the Adèle Varens.
During her stay in the estate, Jane Eyre slowly acquaints her with Edward Rochester, the owner of Thornfield Hall. As she falls in love with him, dark secrets of his past begin to haunt their relationship.
The stunning work by the team in the film makes Jane Eyre a gorgeous watch. It retains the elements that make the novel so unique, thus winning the hearts of fans.
08. Austenland
Director: Jerusha Hess
Writer: Jerusha Hess, Shannon Hale
Cast: Keri Russell, JJ Feild, Bret McKenzie
IMDb Ratings: 6.3
Rotten Tomatoes Score: 32%
Streaming Platform: Amazon Prime Video
Jane Austen was undoubtedly a literary figure worthy of reverence. Indeed, the obsession of this article with her goes on to prove that fact. But if someone is devoted to Jane Austen even more fondly, it has got to be Jane Hayes. Inspired by her thoughts, Jane is obsessed with the most famous work by the author.
Her obsession finds her spending all her savings on a themed resort on Jane Austen, all the way in England.
But would she be able to find her own Mr. Darcy in this unique resort? That is what remains to be seen when watching Austenland.
07. Persuasion
Director: Roger Michell
Writer: Nick Dear
Cast: Amanda Root, Ciarán Hinds, Susan Fleetwood
IMDb Ratings: 7.7
Rotten Tomatoes Score: 86%
Streaming Platform: Amazon Prime Video
The movie manages to balance human emotions delightfully. Based on the novel by Jane Austen once again, at the backdrop of England in the 19th century.
Anne finds herself in a conflicting position. Years ago, she had declined a marriage proposal from the young Frederick Wentworth.
But now, as she is on the verge of spinsterhood, the man enters her life again. Wentworth has returned to English shores after amassing enormous repute on foreign soil.
Faced with a moral dilemma, Anne finds herself torn. The slow pace of the film allows the characters to mature their feelings. It is far from the conventional adaptation of the author, making it all the more special.
06. Emma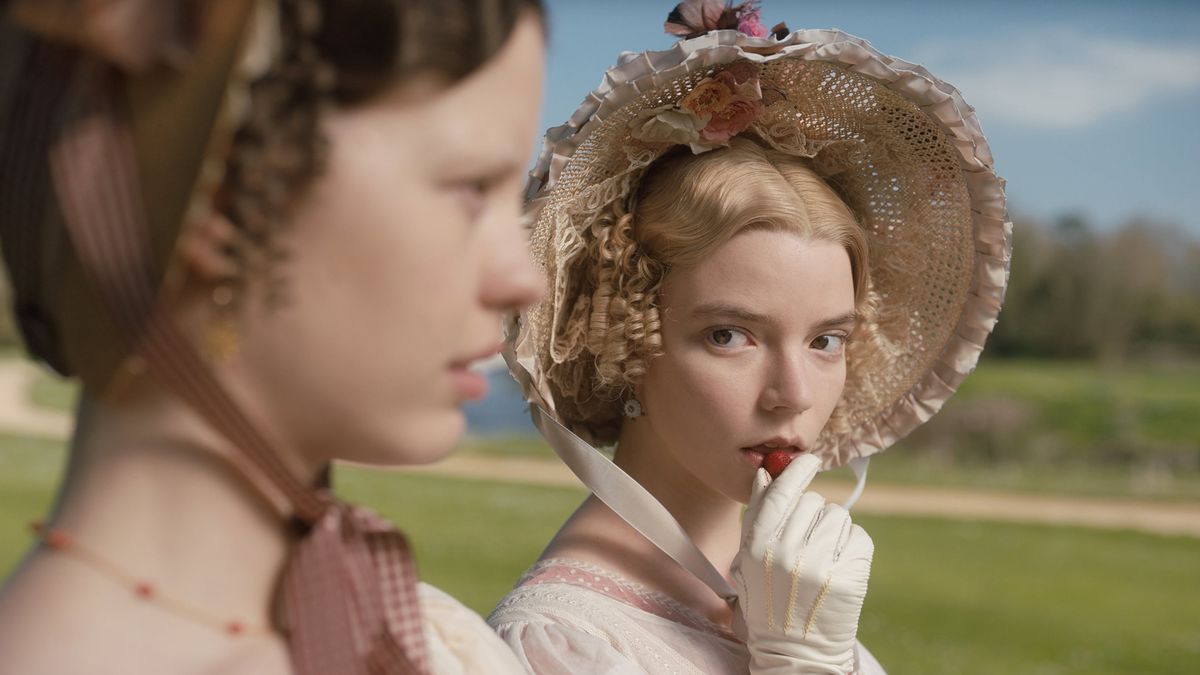 Director: Autumn de Wilde
Writer: Eleanor Catton
Cast: Anya Taylor-Joy, Johnny Flynn, Mia Goth
IMDb Ratings: 6.7
Rotten Tomatoes Score: 87%
Streaming Platform: Amazon Prime Video
It is not easy to do period dramas. But that certainly is the case with the latest release of this year, Emma.
The film takes place in England of the Georgian- and Regency era. Emma Woodhouse certainly has an exciting life. Despite her position in society, the woman has a compulsive nature of interfering in the love lives of her known ones.
It begins with her convincing Harriet to decline the proposal of a man named Mr. Martin. But by the end, the matters go pretty out of hand. Smart and delightful, the story of Emma Woodhouse has gone entirely under the radar of most on Netflix. But the story is excellent and deserves a watch.
05. The Perks of Being a Wallflower


Director: Stephen Chbosky
Writer: Stephen Chbosky 
Cast: Logan Lerman, Emma Watson, Ezra Miller
IMDb: 8.0/10
Rotten Tomatoes: 85%
Streaming Platform: Netflix
Stephen Chbosky, a bestselling author and filmmaker, adapted The Perks of Being a Wallflower for his second feature film.
The 2012 motion picture, which centers on a college student named Charlie (Logan Lerman) with clinical depression, received favorable reviews from critics and viewers.
The Harry Potter movie's ensemble cast, including Emma Watson and Ezra Miller, received accolades from the critics. Topics covered in the film include insecurities, same-sex romances, bullying, and homophobia.
The film starts slowly, but as each important character is presented, it picks up speed. Please give this emotional story time to affect you and be patient.
04. The Spectacular Now
Director: James Ponsoldt
Writer: Scott Neustadter, Michael H. Weber 
Cast: Miles Teller, Shailene Woodley
IMDb: 7.1/10
Rotten Tomatoes: 91%
Streaming Platform: N/A
movie based on Tim Tharp's best-selling book. Miles Teller plays Sutter, a carefree 18-year-old party animal who doesn't give a damn what people think of him. After being dumped by his fiancée Cassidy (Brie Larson), Sutter is dejected and passes out on a stranger's lawn.
The next morning, the home's owner, Aimee (Shailene Woodley), a little reticent, wakes him up. The two meet by happenstance and rapidly form a friendship that turns into love.
The debut of the low-budget movie was met with exceptional praise at several film festivals, including the 2013 Sundance Film Festival. If you can relate to any of it, the movie is still worth viewing despite its dismal box office performance.
03. The Fault in Our Stars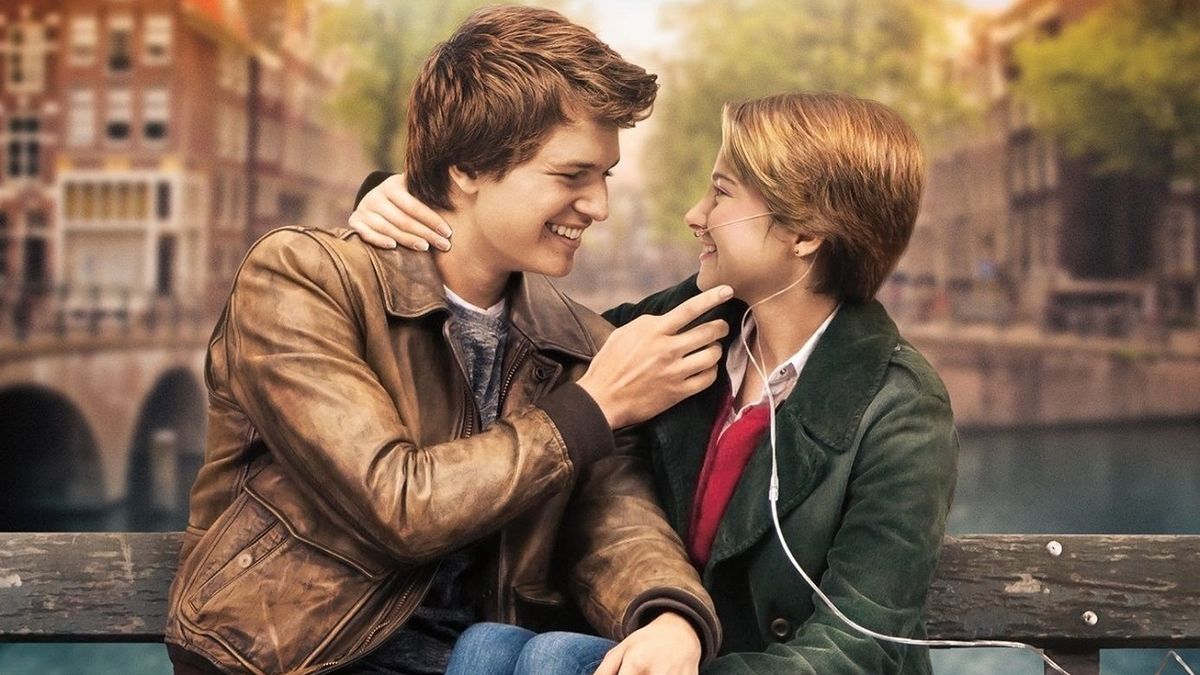 Director: Josh Boone
Writer: Scott Neustadter, Michael H. Weber 
Cast: Shailene Woodley, Ansel Elgort
IMDb: 7.7/10
Rotten Tomatoes: 81%
Streaming Platform: Amazon Prime Video
A 16-year-old cancer sufferer runs across another patient at a support group and develops feelings for them. The Fault In Our Stars, based on John Green's novel of the same name, can touch even the most hardened soul on earth.
The two terminally sick acquaintances develop a friendship via literature before falling in love. The tragic story of two lovers who don't want to mope around and mourn their terminal illness is an inspiration.
02. Me and Earl and the Dying Girl


Director: Alfonso Gomez-Rejon
Writer: Jesse Andrews 
Cast: Thomas Mann, RJ Cyler, Olivia Cooke
IMDb: 7.7/10
Rotten Tomatoes: 81%
Streaming Platform: Amazon Prime Video
The Jesse Andrews-written book was later turned into a motion picture. The 2015 film, directed by Alfonso Gomez-Rejon, starred Thomas Mann, Olivia Cooke, and RJ Cyler Jon Bernthal.
Greg (Mann), an introvert, is obliged to make friends with Rachel (Cooke), a leukemia patient, but eventually comes to enjoy her company. Later, he makes friends with Earl (Cyler), and their friendship grows.
The friendship experiences its ups and downs as Rachel's health declines.
01. Crazy Rich Asians

Director: Jon M. Chu
Writer: Peter Chiarelli, Adele Lim
Cast: Constance Wu, Henry Golding, Michelle Yeoh
IMDb: 6.9/10
Rotten Tomatoes: 91%
Streaming Platform: Netflix, Amazon Prime Video
Crazy Rich Asians, based on the same-named novel by Kevin Kwan, was a vast film office hit in 2017.
The plot, directed by John M. Chu, centers on an economics professor named Rachel Chu (Constance Wu), who travels to Singapore with her boyfriend Nick (Henry Golding) for a wedding.
As Rachel learns more about Nick's opulent past, her life spirals out of control. The conflicts between Rachel and her boyfriend's disapproving mother and groups of envious socialites come next.
Some other Notable Mentions from Jane Austen
1. Clueless
2. The Real Jane Austen
3. Pride and Prejudice: Having a Ball
4. Pride and Prejudice (1940)
5. Bride and Prejudice
Jane Austen was a master in her portrayal of love and society. All of her creations are hailed as a classic in modern days. Many of them have been made into movies countless times. But the stories never get old. And for fans of the author and the romantic movie genre, this is the ultimate list to follow.