Let's talk about the best sitcoms on Netflix! Sitcom means situation comedy and nothing is better than watching a sitcom and relaxing at home. You can get an ample number of series and movies on action, thriller, drama, and more but if you are wanting to have some quality time then streaming sitcoms on Netflix right away will be the best option.
There are several sitcoms fabricated nowadays and it is hard to tell which are the best sitcoms on Netflix right now yet, the below-mentioned list is a list of the most popular sitcoms which you must stream without a second thought.
30. Community
Director: Joe and Anthony Russo
Writer: Dan Harmon
Cast: Joel Mchale as Jeff Winger, Gillian Jacobs as Britta Perry, Danny Pudi and Abed Nadir, Yvette Nicole Brown as Shirley Bennett, Chevy Chase as Pierce Hawthorne, Alison Brie as Annie Edison, Donald Glover as Troy Barnes.
IMDb Ratings: 8.5/10
Rotten Tomatoes Ratings: 88%
In a community college, it gets revealed that a former lawyer has a fake bachelor's degree. He gets enrolled in a community college so that he can come closer to an attractive student and the group consists of students from different backgrounds and eventually forms an unlikely community of misfits.
This series is one of the best sitcoms with six seasons and several pop culture references which can be streamed on the Netflix streaming service.
29. Glow
Director: Sam Francis Sylvia
Writer: Liz Flahive, Carly Mensch, Rachel Shukert, Marquita Robinson, and more.
Cast: Alison Brie as Ruth, Betty Gilpin as Debbie, Sydelle Noel as Cherry, Britney Young as Carmen, Marc Maron as Sam Sylvia, Britt Baron as Justine, Kate Nash as Rhonda
IMDb Ratings: 8/10
Rotten Tomatoes Ratings: 92%
The series revolves around mainly two women who are resolved to either make the developing show a hit or ruin it. Ruth Wilder goes to audition in Gorgeous Ladies of Wrestling (GLOW) and eventually clashes with Sam Sylvia and gets to know that he has even worked with her former bestie Debbie Eager.
The series is mainly about the tensions between the two making it a hit sitcom about female empowerment so stream it and share your views about it.
28. Sex Education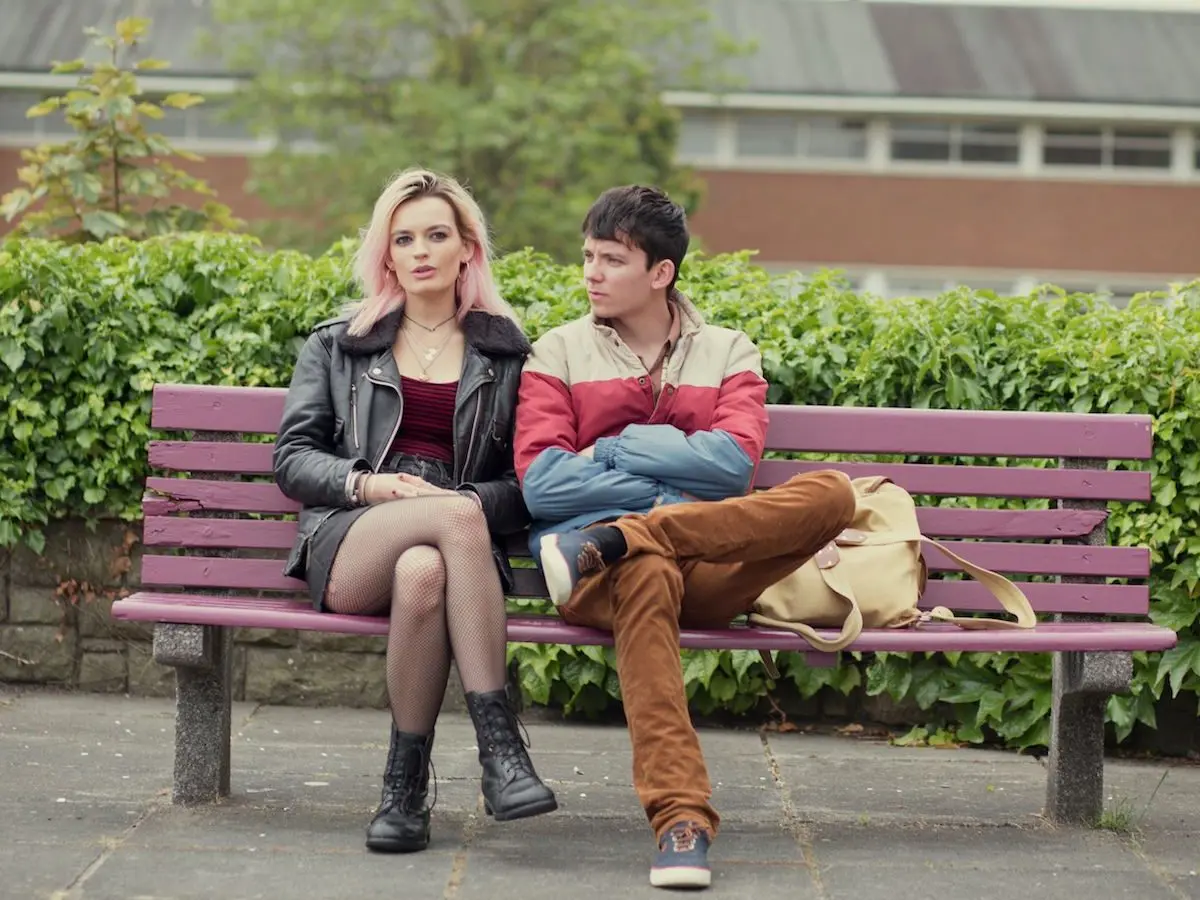 Director: Ben Taylor
Writer: Laurin Nunn
Cast: Asa Butterfield as Otis Milburn, Gillian Anderson as Jean Milburn, Ncuti Gatwa as Eric Effiong, Emma Mackey as Maeve Wiley, Connor Swindells as Adam Groff, Kedar Williams-Stirling as Jackson Marchetti.
IMDb Ratings: 8.4/10
Rotten Tomatoes Ratings: 95%
In Sex Education Otis has no such love-making experience but gets guidance from his mother Jean who is herself a sex therapist. With his insider knowledge, he wants to have some fame in school and teams up with Maeve to develop an underground sex therapy clinic and help his classmates. While providing them some help, he realizes he also might need some.
Since the first season, it has become quite popular so do stream it soon.
27. Breaking Bad
Director: Vince Gilligan
Writer: Vince Gilligan
Cast: Bryan Cranston as Walter White, Anna Gunn as Skyler White, Aaron Paul as Jesse Pinkman, Dean Norris as Hank Schrader, Betsy Brandt as Marie Schrader, RJ Mitte as Walter White Jr.
IMDb Ratings: 9.5/10
Rotten Tomatoes Ratings: 96%
This series centers around Walter White who is a chemistry teacher but is said to be having mere two years two live after he is diagnosed with Stage III cancer. He tries to do whatever best he can so that he can secure his family's life and indulges in the drug and crime career where he does excel greatly.
He starts producing and selling methamphetamine along with one of his students and becomes a major player in the new world.
26. 30 Rock
Writer: Tina Fey
Cast: Tina Fey as Liz Lemon, Tracy Morgan as Tracy Jordan, Jane Krakowski as Jenna Maroney, Jack McBrayer as Kenneth Ellen Parcell, Scott Adsit as Pete Hornberger, Judah Friedlander as Frank Rossitano.
IMDb Ratings: 8.3/10
Rotten Tomatoes Ratings: 78%
The series is about Liz Lemon who is the chief writer of TGS with Tracy Jordan is finding it hard to cope with situations of everyday life. She now has to deal with an arrogant boss and also a new drama queen which is getting hard for her. All the work is turning into disaster but Liz is trying her best will she be able to sort things out and have a family life ever?
Watch this series and know what happened next.
25. Friday Night Lights
Director: Peter Berg
Cast: Connie Britton as Tami Taylor, Kyle Chandler as Eric Taylor, Taylor Kitsch as Tim Riggins, Zach Gilford as Matt Saracen, Aimee Teegarden as Julie Taylor, Jesse Plemons as Landry Clarke.
IMDb Ratings: 8.8/10
Rotten Tomatoes Ratings: 97%
The series shows that Eric Taylor gets recruited as the head football coach for the Dillon High School Panthers. Now this team tries its best to win and struggles to score high points after having got poor points initially. It shows their course of victory and how they gave inspiration to several others.
It is famous that you can stream anytime on Netflix.
24. Flowers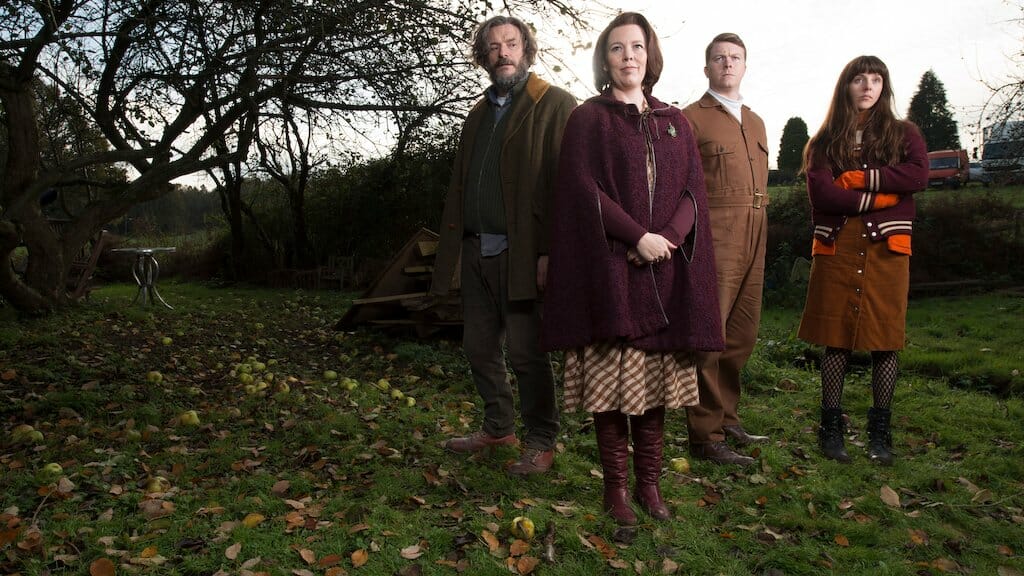 Director: Will Sharpe
Writer: Will Sharpe
Cast: Olivia Colman as Deborah Flowers, Julian Barratt as Maurice Flowers, Will Sharpe as Shun, Colin Hurley as Barry, Daniel Rigby as Donald Flowers, Sophia Di Martino as Amy Flowers.
IMDb Ratings: 8.1/10
Rotten Tomatoes Ratings: 100%
This series is a dark comedy that solely focuses on the Flowers family and their critical situations. Maurice and Deborah have an estranged relationship and are depicted to be getting a divorce as well. There is also Maurice's mother and two children of theirs. It becomes hard for the family to go along with each other in such a severe crisis of holding everything together.
23. Alexa & Katie
Director: Victor Gonzalez
Writer: Heather Wordham, Lucas Brown Eyes, Romi Barta
Cast: Paris Berelc as Alexa, Isabel May as Katie, Jolie Jenkins as Jennifer, Emery Kelly as Lucas, Eddie Shin as Dave, Finn Carr as Jack, Tiffani Thiessen as Lori, Jack Griffo as Dylan.
IMDb Ratings: 7.5/10
Rotten Tomatoes Ratings: 83%
Alexa and Katie are the main characters of this series that revolves around the lives of these two teens mainly. They are newly admitted to the high school and confront several crises, among which one is Alexa diagnosed with cancer.
However, the duo, Alexa and her best friend, and their friendship remain intact which helps both of them go with their own story and respective lives and overcome every situation.
22. Trailer Park Boys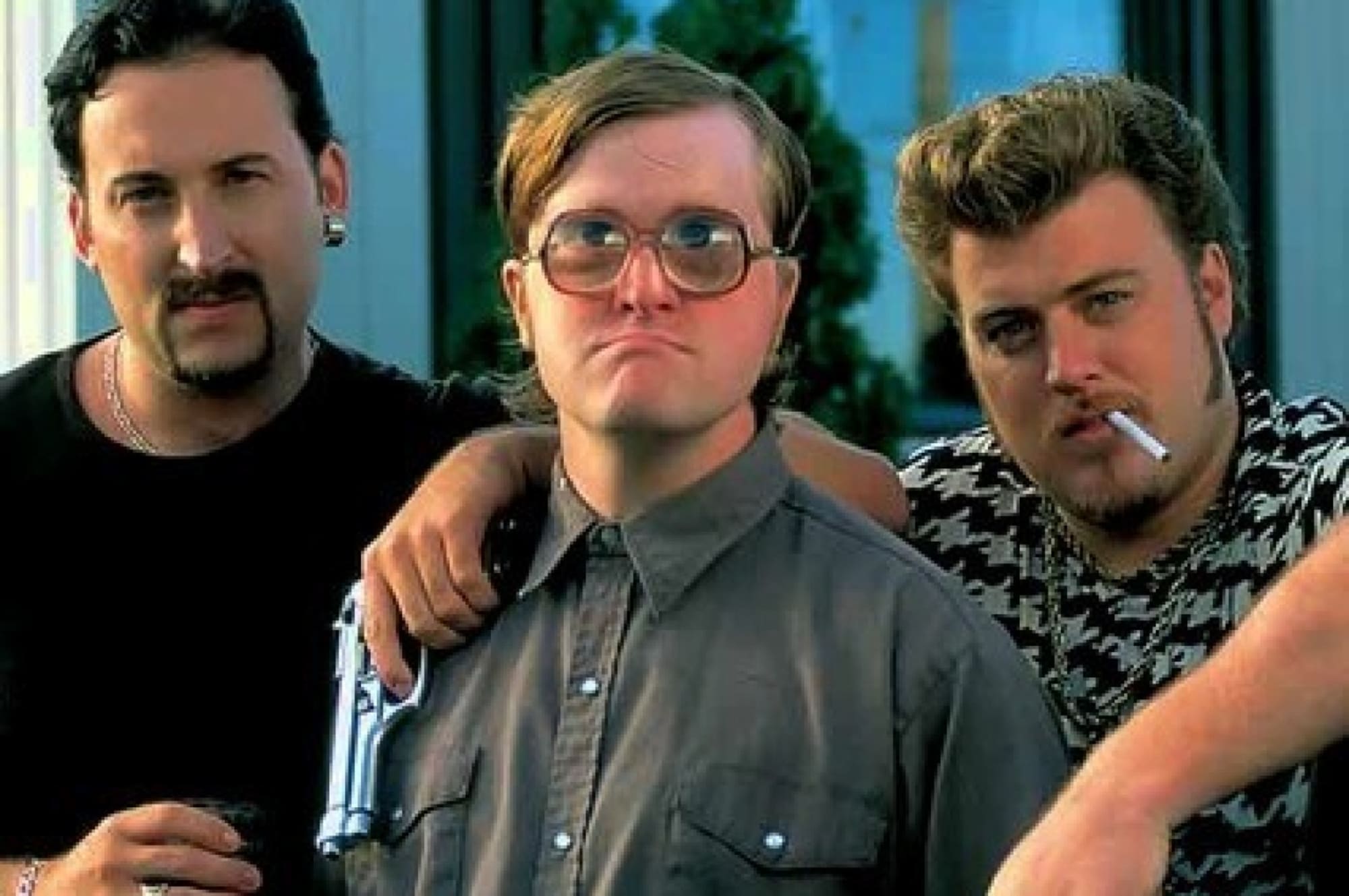 Director: Mike Clattenburg
Writer: Mike Clattenburg, Robb Wells
Cast: John Paul Tremblay as Julian, Robb Wells as Ricky, Mike Smith, John Dunsworth as Jim Lahey, Patrick Roach, Sarah Dunsworth as Sarah, Tyrone Parsons as Tyrone, Jeanna Harrison as Trinity.
IMDb Ratings: 8.6/10
Rotten Tomatoes Ratings: 93%
The trio, Ricky, Bubbles, and Julian does every illegal thing like drugs for becoming rich and sticks together all the time. It is a fictional documentary where these three people always run away from the bi-sexual cop Mr. James Lahey. This series is all about love, friendship, and family.
Trailer Park Boys is an entertaining series full of comedy, dark comedy, crime, action, and drama and is worth watching.
21. Space Force
Director: Steve Carell, Greg Daniels, Ben Schwartz, Paul King
Writer: Greg Daniels
Cast: Steve Carell as General Mark R. Naird, John Malkovich as Dr. Adrian Mallory, Ben Schwartz as F. Tony Scarapiducci, Diana Silvers as Erin Naird, Twany Newsome as Captain Angela Ali.
IMDb Ratings: 6.7/10
Rotten Tomatoes Ratings: 79%
This series begins with a group of people who are given the charge to fabricate the sixth branch of the United States Armed Forces. The first season highlights General Mark Naird's efforts to get boots on the moon as instructed by the president by 2024.
This series falls under the genre of office humor and military fiction and has been highly intriguing so watch the series and share your views about it.
20. New Girl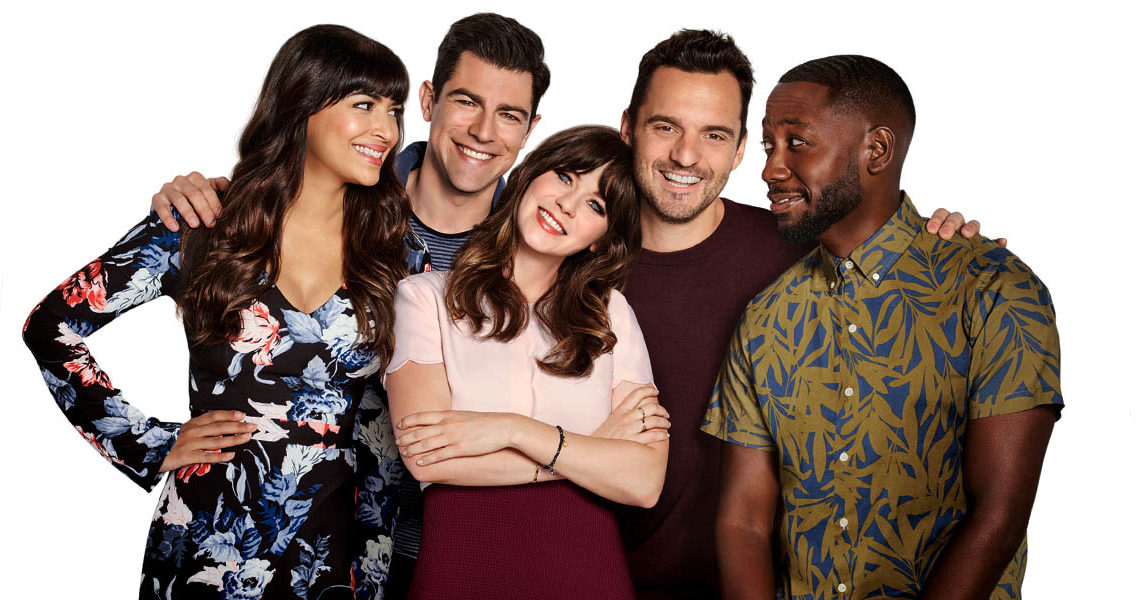 Director: Jake Johnson
Writer: Stephanie Counts and Shari Gold
Cast: Zooey Deschanel as Jessica Jess Day, Jake Johnson as Nick Miller, Max Greenfield as Schmidt, Damon Wayans Jr. as Coach, Hanah Simone as Cece, Lamorne Morris as Winston Bishop.
IMDb Ratings: 7.8/10
Rotten Tomatoes Ratings: 95%
This series is about a young woman named Jess who moved in with three boys after breaking up with her boyfriend. The three men often find her behavior awkward and unusual yet support her as much as they can. The three-man are Nick, Schmidt, and Yahweh. Will the men be able to handle this woman?
It is a popular sitcom streaming on the Netflix streaming service so stream it as soon as you can.
19. Schitt's Creek
Director: Daniel Levy
Writer: Dan Levy
Cast: Eugene Levy as Johnny Rose, Catherine O'Hara as Moira Rose, Dan Levy as David Rose, Annie Murphy as Alexis Rose, Emily Hampshire as Stevie Budd.
IMDb Ratings: 8.3/10
Rotten Tomatoes Ratings: 93%
The series is about Johnny Rose and his family who are born rich and lead a luxurious life. Everything was completely fine until one-day things got upside down and they have to start building everything from mere scratch.
They try their best but are struggling to go along with the members of the family. This is a famous sitcom with a high rating and preference so do not forget to stream it.
18. The IT Crowd
Writer: Graham Linehan
Cast: Chris O'Dowd as Roy Trenneman, Richard Ayoade as Maurice Moss, Katherine Parkinson as Jen Barber, Noel Fielding as Richmond Avenal, Chris Morris as Denholm Reynholm.
IMDb Ratings: 8.6/10
Rotten Tomatoes Ratings: 85%
This series is set in the offices of Reynholm Industries and highlights three friends and their journeys. The three friends are Roy Trenneman, Maurice Moss, and Jen Barber. The comic adventures of these guys are not only entertaining but also are funny thereby automatically helping to cheer one's mood making the series worth streaming.
17. Dear White People
Director: Justin Simien
Writer: Justin Simien
Cast: Logan Browning as Samantha White, Brandon P. Bell as Troy Fairbanks, DeRon Horton as Lionel Higgins, Antoinette Robertson as Colandrea Coco Conners, John Patrick Amedori as Gabe Mitchell.
IMDb Ratings: 6.1/10
Rotten Tomatoes Ratings: 86%
This series is a social satire dealing with racism as well. Its focus upon 4 black students at an Ivy League College. The event that provokes a conflict between the black and the white people is when a black-face party is thrown by white students. It is a good series to show how racial discrimination is still being made so do not miss streaming it.
16. Wet Hot American Summer: First Day of Camp
Director: David Wain
Writer: Michael Showalter, David Wain
Cast: Elizabeth Banks as Lindsay, H. Jon Benjamin as Mitch, Michael Ian Black as McKinley, Bradley Cooper as Ben, Judah Friedlander as Ron Von Kleinstein, Janeane Garofalo as Beth.
IMDb Ratings: 7.4/10
Rotten Tomatoes Ratings: 85%
The show highlights how a group of counselors tries to finish off their pending work by the end of the day. The setup is on their first day at Camp Firewood in the summer of 1981. The campers and counselors are all full of their struggles in their respective lives which is evident during this period.
15. The Office
Director: Randall Einhorn
Writer: Greg Daniels
Cast: Steve Carell as Michael Scott, Jenna Fischer as Pam Beesly, John Krasinski as Jim Halpert, Rainn Wilson as Dwight Schrute, Leslie David Baker as Stanley Hudson.
IMDb Ratings: 9/10
Rotten Tomatoes Ratings: 81%
This workplace comedy series focuses on the day-to-day work of the employees of the Office, a paper company. The co-workers are recorded by a camera crew for a documentary. The people here are from several backgrounds and have different works to handle and not everyone is serious with their work.
This funny documentary and one of the popular sitcoms with nine seasons has been shown enough love by the audience making it one of the best sitcoms on Netflix streaming now. The first season had only six episodes yet was able to get high attention so do stream it.
14. Unbreakable Kimmy Schmidt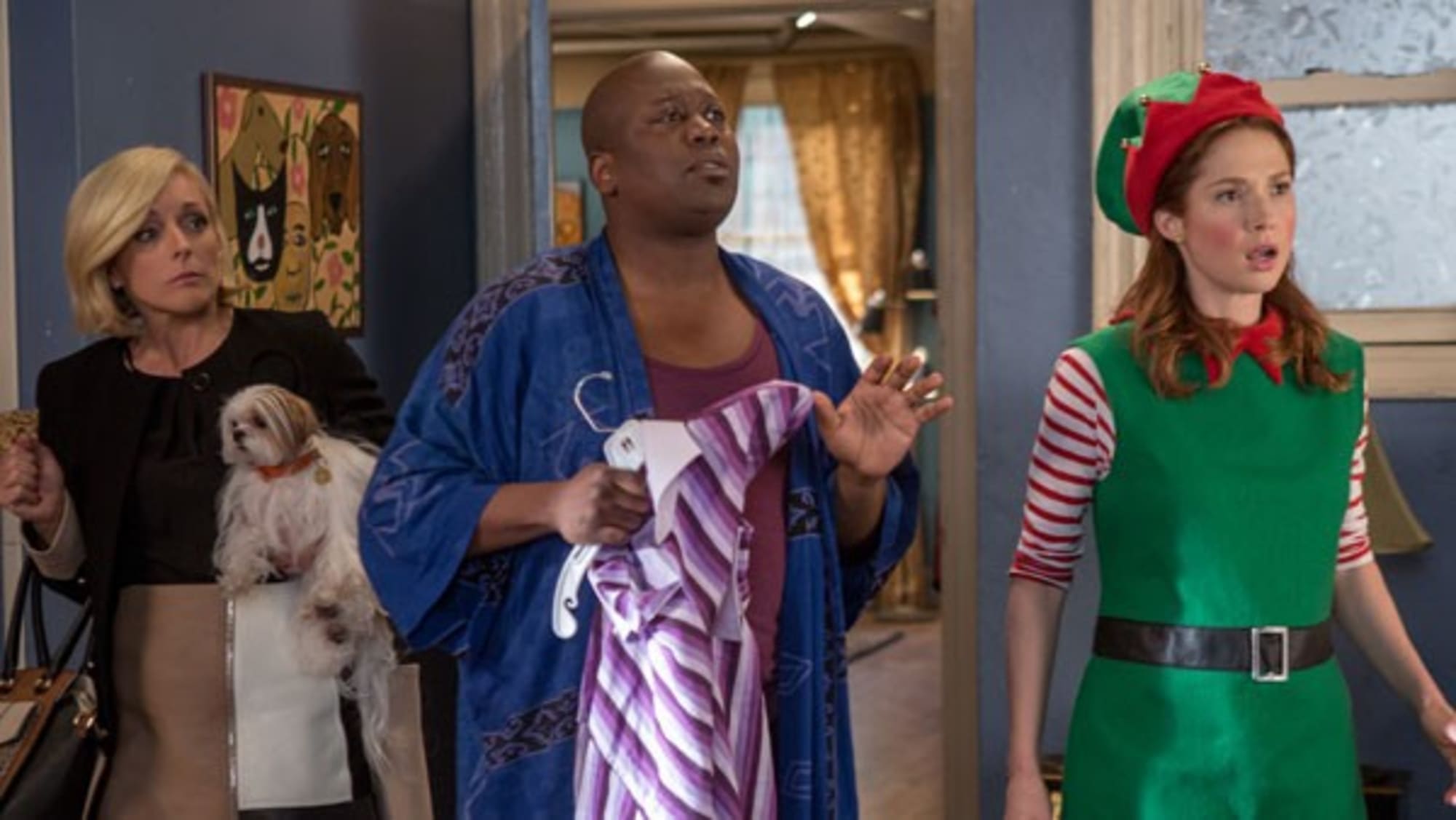 Writer: Jeff Richmond
Cast: Ellie Kemper as Kimberly Kimmy Cougar Schmidt, Tituss Burgess as Titus Andromedon, Carol Kane as Lillian Kaushtupper, Jane Krakowski as Jacqueline White.
IMDb Ratings: 7.6/10
Rotten Tomatoes Ratings: 96%
This show is about Kimmy Schmidt who is of 29 years of age and has got rescued recently from a doomsday cult in Durnsville Indiana after 15 years of living there. The plot is all about her and her struggles to cope with situations to have a god new life. She tries to have new connections in this new world and gets acquainted with Titus and works as a babysitter for Jacqueline Voorhees.
13. END OF THE F***ING WORLD
Director: Jonathan Entwistle
Writer: Charles Forsman, Charlie Covell, Andy Baker, Ed Mcdonald
Cast: Alex Lawther as James, Jessica Barden as Alyssa, Naomi Ackie as Bonnie, Gemma Whelan as Eunice Noon, Steven Oram as Phil, Wunmi Mosaku as Teri Darego
IMDb Ratings: 8.1/10
Rotten Tomatoes Ratings: 94%
This show is based on the novel of the same name by Charles Forsman focusing upon the lives of two teens James and Alyssa and their love story. James is a sort of psychopath who persuades Alyssa and both get ready to go for a road trip and find Alyssa's father who left when she was a mere kid.
It has drama and both comedy and dark comedy and has been excellently fabricated so do not forget to stream all the episodes.
12. The Big Bang Theory
Director: Mark Cendrowski
Cast: Johnny Galecki as Leonard Hofstadter, Jim Parsons as Sheldon Cooper, Kaley Cuoco as Penny, Simon Helberg as Howard Wolowitz, Kunal Nayyar as Rajesh Koothrappali, Sara Gilbert as Leslie Winkle.
IMDb Ratings: 8.2/10
Rotten Tomatoes Ratings: 81%
If you loved sitcoms then you must have already streamed all the episodes of Big Bang Theory, if not then what are you even waiting for? This series focuses on two brilliant men, Leonard and Sheldon who are wise, kind, and great in every aspect except while talking with ladies. However, when Penny arrives as a neighbor, things change.
The show is full of comical scenes from the beginning to the end and the well-fabricated plot makes the series a must-watch.
11. BoJack Horseman
Director: Amy Winfrey
Writer: Joanna Calo
Cast: Will Arnett as BoJack Horseman, Alison Brie as Diana Nguyen, Paul F. Tompkins as Mr. Peanutbutter, Aaron Paul as Todd Chavez, Amy Sedaris as Princess Carolyn.
IMDb Ratings: 8.8/10
Rotten Tomatoes Ratings: 93%
The series is all about BoJack Horseman who was once a star of Horsin Around but everything has changed now. His fame and popularity are now gone and this is causing depression to him. He wants everything back and his relationship with his loved ones somehow starts deteriorating.
He tries to get the limelight of Hollywood back but will it be ever like before again? Stream it and know what happened in the end.
10. Seinfeld
Writer: Larry David
Cast: Jerry Seinfeld as Jerry, Julia Louis Dreyfus as Elaine Benes, Larry David as George, Jason Alexander, Michael Richards as Kramer, Jerry Stiller as Frank Costanza, Wayne Knight as Newman.
IMDb Ratings: 8.9/10
Rotten Tomatoes Ratings: 89%
The focus is upon the protagonist Jerry and their friends hanging with him. They go through several events and situations in everyday life and the situations are highly relatable. Every one of us feels that we have gone through such situations as well. The different personalities of the different characters and their reaction to them are entertaining and contribute to the fun.
9. Lady Dynamite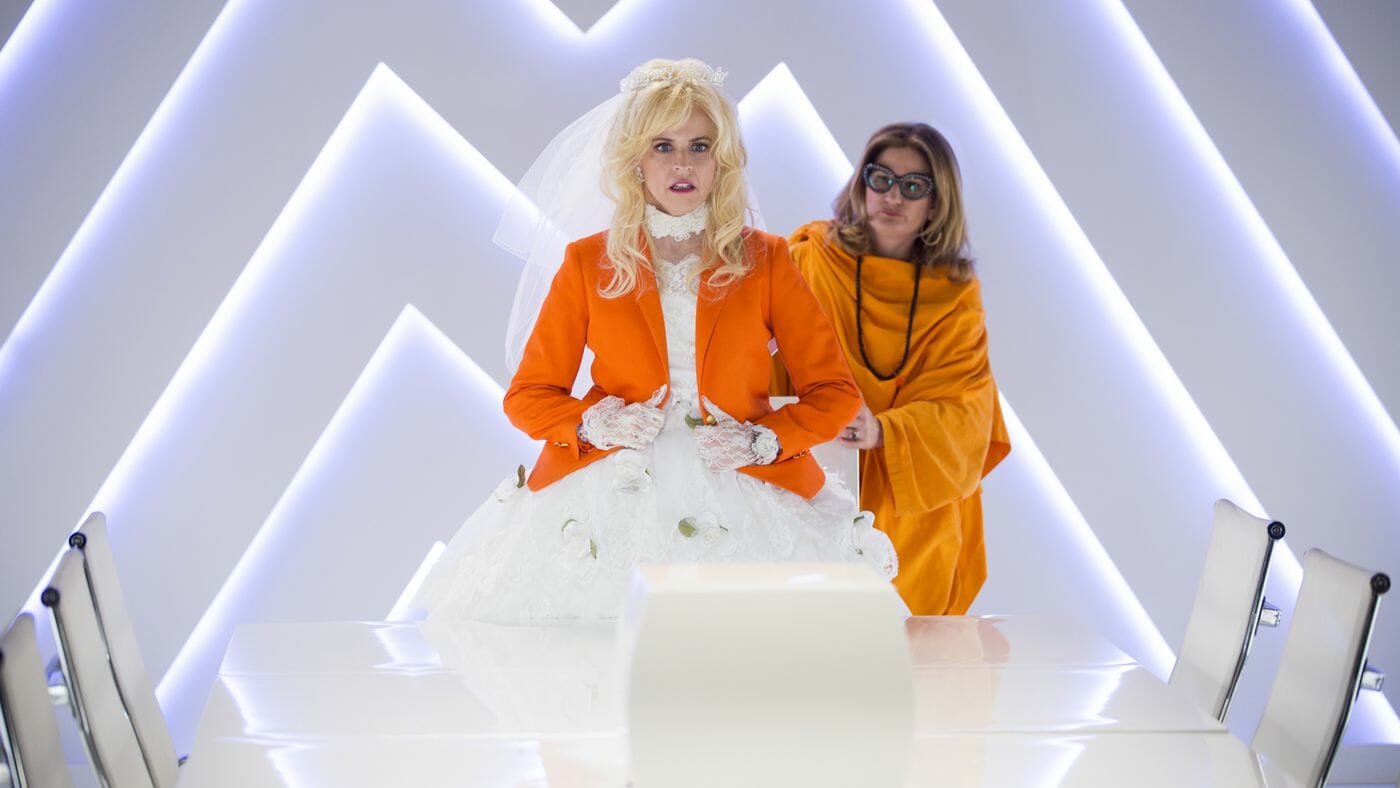 Director: Ryan McFaul
Cast: Maria Bamford as Maria Bamford, Fred Melamed as Bruce Ben-Bacharach, Mary Kay Place as Marilyn Banford, Olafur Darri Olafsson as Scott, Ana Gasteyer as Karen Grisham.
IMDb Ratings: 7.4/10
Rotten Tomatoes Ratings: 97%
The focus is upon Maria who shifts to Los Angeles after getting recovered from bipolar disorder and tries to have a new life but gets through a lot of struggle to do so. She however gets a lot of help from Bruce Ben-Bacharach and the series shows her daily life events that are dramatic as well as satiric.
8. Two And A Half Men
Cast: Charlie Sheen as Charlie Harper, Jon Cryer as Alan Harper, Angus T. Jones as Jake Harper, Ashton Kutcher as Walden Schmidt, Holland Taylor as Evelyn Harper, Marin Hinkle as Judith Harper-Melnick.
IMDb Ratings: 7.1/10
Rotten Tomatoes Ratings: 65%
The series shows how Alan Harper comes across Walden Schmidt just after the death of his brother. Alan is very much disheartened by his brother's death and to forget the grief he decides to sell the house to Walden who lets Alan and his son stay with him.
The series also shows how Alan faces difficulties while raising his son Jake.
7. Perks And Recreation
Director: Nivk Offerman
Writer: Michael Schur
Cast: Amy Poehler as Leslie Knope, Rashida Jones as Ann Perkins, Paul Schneider as Mark Brendanawicz, Aziz Ansari as Tom Haverford, Nick Offerman as Ron Swanson, Aubrey Plaza as April Ludgate.
IMDb Ratings: 8.7/10
Rotten Tomatoes Ratings: 93%
This series is about women who want to make their city a better place to live in. Leslie Knope wishes to do something good for her town and helps local nurse Ann Perkins to turn an abandoned construction site into a community park. But there are several challenges as well which they have to face eventually.
Will they be able to do what they want? Stream every episode of this series and know what happened next.
6. The Good Place
Director: Drew Goddard
Writer: Michael Schur
Cast: Kristen Bell as Eleanor Shellstrop, William Jackson Harper as Child Anagonye, Jameela Jamil as Tahani Al-Jamil, D'Arcy Carden as Janet, Manny Jacinto as Jason Mendoza.
IMDb Ratings: 8.2/10
Rotten Tomatoes Ratings: 97%
The Good Place is a place where good people, that is people who have done good things while living during their lives go after death. Michael is the one who is the caretaker of this place and is in charge of it. Kristen Bell, the protagonist comes here but the problem is people know her name right and all other information about her is wrong. She should not at all be belonging here but with the aid of Chidi, she tries to get her wrongs, right so that she can be in this Good Place.
This four seasons sitcom has a great plot which made it popular within a short time after its release. The fourth and final season of this season as of now had been great so if you love sitcoms, do not forget to stream this one.
5. Fuller House
Creator: Jeff Franklin
Cast: Candace Cameron Bure as D. J. Tanner-Fuller, Jodie Sweetin as Stephanie Tanner, Andrea Barber as Kimmy Gibbler, Michael Campion as Jackson Fuller, Elias Harger as Max Fuller.
IMDb Ratings: 6.9/10
This series is based on a classic sitcom of the same name. Its focus is upon D. J. Tanner-Fuller whose husband recently died and is the mother of Jackson, Max, and Tommy who is an infant now. She struggles to handle everything on her own and finds it impossible to take care of the family, households, and her children all alone. As a result, her sister Stephanie and best friend Kimmy help her to raise her children.
It is an entertaining series that is a five-season run so do not miss watching a single episode. The fifth and final season released in 2020.
4. Kim's Convenience
Director: Kevin White
Writer: Ins Chol, Kevin White, Anita Kapila, Kurt Smeaton, Garry Campbell
Cast: Paul Sun Hyung Lee as Mr. Sang-il Kim, Jean Yoon as Mrs. Yong-mi Kim, Andrea Bang as Janet Kim, Simu Liu as Jung Kim, Andrew Phung as Arnold Kimchee Han.
IMDb Ratings: 8.3/10
Rotten Tomatoes Ratings: 100%
This Canadian Sitcom, Kim's Convenience focuses on the Kim Family who owns a convenience store in the city of Toronto. They believe that they have been able to fully integrate into the Canadian lifestyle but others deny this and have more Korean traditions within themselves.
The family is of 4 members, Janet and Jung the two kids, and their parents who try to give their children the best to have a better life in Canada the sitcom mainly is about their trials in everyday life to do so. It is one of the best sitcoms of all time worth watching on Netflix so stream it as soon as possible.
3. Derry Girls
Director: Michael Lennox
Writer: Lisa McGee
Cast: Saoirse-Monica Jackson as Erin Quinn, Louisa Harland as Orla McCool, Nicola Coughlan as Clare Devlin, Jamie-Lee O' Donnell as Michelle Mallon, Dylan Llewellyn as James Maguire.
IMDb Ratings: 8.4/10
Rotten Tomatoes Ratings: 98%
This series is all about a 16-year-old girl Erin and her life in Northern Ireland with her family and friends. It is a teenage drama that depicts the conflicts that arise during the teenage of every person. It not only focus only upon the protagonist but also gives enough limelight to people surrounding her and their influences as well.
This is a highly entertaining sitcom with great ratings so do not miss watching all the episodes.
2. One Day at a Time
Director: Norman Campbell, Herbert Kenwith, Sandy Kenyon, Howard Morris, Noam Pitlik Alan, Rafkin Don, Richardson, Tony Singletary
Writer: Kriss Kristofferson, Marijohn Wilkin
Cast: Justina Machado as Penelope Francisca, Yodd Grinnell as Pat Schneider, Isabella Gomez as Elena Maria Alvarez Riera Calderon Leyte-Vidal Incaln, Marcel Ruiz as Alejandro Alex Alberto Alvarez Calderon Leyte-Vidal Incaln.
IMDb Ratings: 8.2/10
Rotten Tomatoes Ratings: 99%
This series revolves around three generations who are from the same Cuban-American family. It has thereby 3 sub-plots related to one another that is highly entertaining. The three stories are about a recently divorced mother, her daughter who is in her teens, and tween sons and also about her mother. It depicts several themes like cultural identity, mental health, sexuality, and a lot more.
Like any other family, it is full of drama and chaos but is full of comical scenes making it one of the best sitcoms on the Netflix streaming service. People think the third season was the last one by Pop tv but no. There is another season after these three seasons, the fourth season so does watch all the episodes of this classic sitcom.
1. Arrested Development
Director: Mitch Hurwitz
Writer: Mitch Hurwitz
Cast: Jason Bateman as Michael Bluth, Michael Cera as George Michael Bluth, Will Arnett as Gob Bluth, David Cross as Tobias Funke, Toney Hale as Buster Bluth, Jeffrey Tambor.
IMDb Ratings: 8.7/10
Rotten Tomatoes Ratings: 74%
The series focuses on Michael Bluth who seems to be struggling to cope with his family. He is a widower who also has a son named George who is charged to keep his family together. All the members are panic-stricken since Michael's father got arrested and they make Michael's job all more problematic.
There are several reality tv shows fabricated nowadays but the love for sitcoms will never end. For more such lists and the latest news or related topics, do not forget to follow us.