You can always stream something of your choice anytime on any streaming platform. But have you been able to have some quality time with your family and children? It is important to have some time for yourself as well so do stream some best family movies on HBO max as well.
Family movies or family films are a genre that can be watched by the whole family. A family film can also be said to be an animated film adaptation or kids' movie meant for mere family fun for young, adults and contains no such adult scenes.
It is hard to say which are the best family movies yet here is a list of some family movies on HBO max.
25. Pee-wee's Big Adventure
Director: Tim Burton
Writer: Phil Hartman, Paul Reubens, Michael Varhol
Cast: Paul Reubens as Pee-wee Herman, E. G. Daily as Dottie, Mark Holton as Francis Buxton, Diane Salinger as Simone, Judd Omen as Mickey Morelli, Alice Nunn as Large Marge.
IMDb Ratings: 7/10
Rotten Tomatoes Ratings: 87%
The story of Pee Wee's Big Adventure focuses upon the thrilling and adventurous quest of Pee-wee Herman to find his stolen bicycle that was all new and his favorite thing. He believes that Francis Buston has stolen it and goes on a mission to find out the secret behind his stolen bicycle.
During this quest, he goes all around the country and meets several people belonging to different backgrounds and professions and ultimately come to know that his bike has been used in a movie.
If you planning to watch a movie for family entertainment stream this film on HBO Max.
24. The Wizard of Oz
Director: Victor Fleming
Writer: Noel Langley, Florence Ryerson, Edgar Allan Woolf
Cast: Judy Garland as Dorothy Gale, Frank Morgan as The Wizard of Oz, Ray Bolger as Scarecrow, Jack Haley as Tin Woodman, Bert Lahr as Cowardly lion, Billie Burke as Glinda.
IMDb Ratings: 8.1/10
Rotten Tomatoes Ratings: 98%
This movie is based on The Wonderful Wizard of Oz by L. Frank Baum. It takes the audience to a wonderful world when a tornado hits Kansas and Dorothy and her dog Toto get shifted to a fictional world. They then start walking on the yellow brick road towards Emerald city to talk with the Wizard. On their way, they come across a scarecrow, a Tin Man, and lastly, a lion, and a new journey begins.
This is one of the best family movies on Hbo max streaming now so do not forget to stream it. This is a thrilling adventure movie and a popular kids' movie so watch it and share your views.
23. The Lego Movie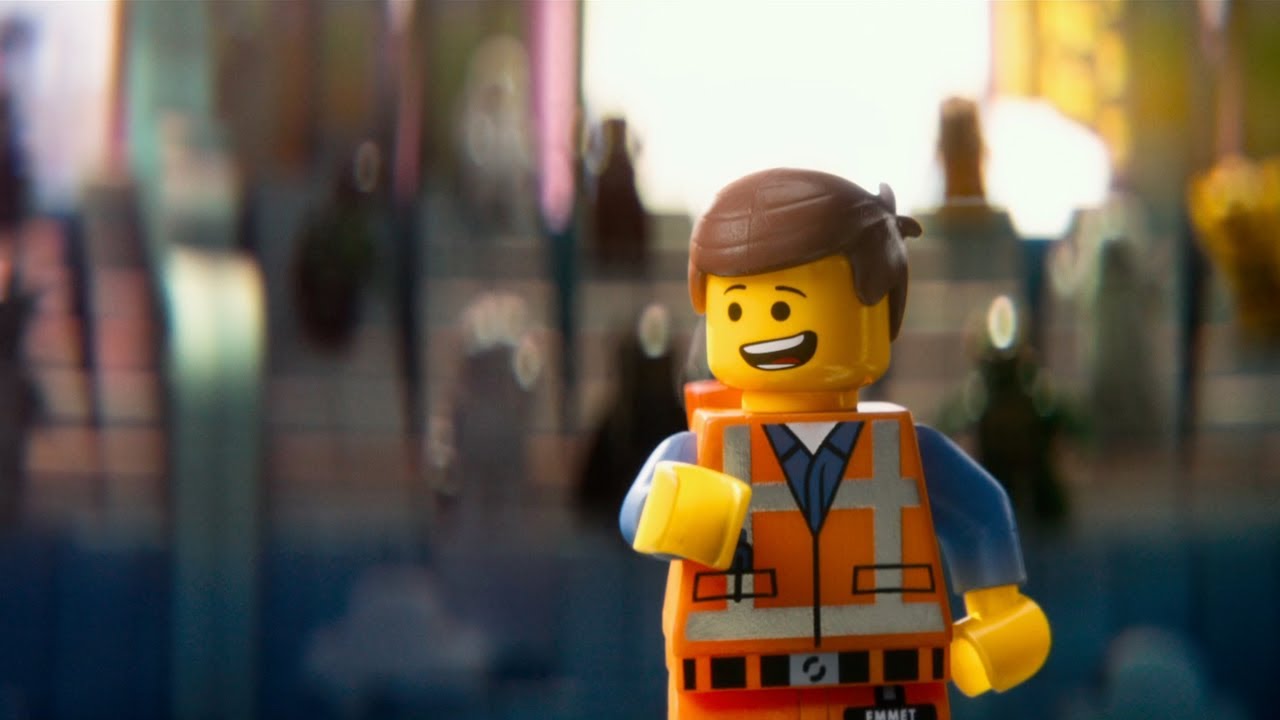 Director: Phil Lord, Christopher Miller
Writer: Phil Lord, Christopher Miller
Cast: Chris Pratt as Emmet Brickowski, Will Ferrell as Lord Business, Elizabeth Banks as Lucy, Will Arnett as Bruce Wayne, Nick Offerman as MetalBeard, Alison Brie as Princess Unkitty.
IMDb Ratings: 7.7/10
Rotten Tomatoes Ratings: 96%
Are you ready to witness a thrill, drama, action, and excitement full movie? This film has all of it. The film focus on Emmet who is a simple LEGO and always follows the norms but is mistakenly thought to be Special, who bears the capability to save the world.
Lego sees himself to be present among a group of unknown people who are on their mission to eradicate evil and fight against Lord Business. Emmet is all new and has no clue how to do it yet tries his best to fight against him.
Several streaming services are streaming this film. You can also stream it on HBO Max
22. Looney Tunes Back in Action
Director: Joe Dante
Writer: Larry Doyle
Cast: Brendan Fraser as Damian, Jenna Elfman as Kate Houghton, Steve Martin as Mr. Chairman, Heather Locklear as Dusty Tails, Joan Cusack as Mother, Timothy Dalton as Damian Drake.
IMDb Ratings: 5.8/10
Rotten Tomatoes Ratings: 57%
As expected or seen before Bugs Bunny and Daffy Duck are again fighting and this time Daffy decides to leave the Studio once and for all. He gets help from the Warner Bros' Kate Houghton and asks the Warner Bros guard to let Daffy leave the studio.
D.J and Daffy however unite and goes on a mission to rescue Timothy Dalton from the hands of Mr. Chairman.
This film is full of comedy, action, and drama so do stream it and share how much you liked it.
21. The Flintstones
Director: Brian Levant
Writer: Tom S. Parker, Jim Jennewein, Steven E. de Souza
Cast: John Goodman as Fred Flintstone, Rick Moranis as Barney Rubble, Elizabeth Perkins as Wilma Flintstone, Rosie O'Donnell as Betty Rubble, Kyle MacLachlan as Cliff Vandercave.
IMDb Ratings: 5/10
Rotten Tomatoes Ratings: 20%
You can stream this film in your holiday season and enjoy quality time with your family. It focuses on the Flintstones and Rubbles families. Fred and Barney work at Slate and Company. The former gives Barney some amount of money so that Barney can adopt a child. When an opportunity comes to be the new associate vice president, Barney allows Fred to be the one in return for his favor.
Fred gets the position but from then onwards he realizes it is after all not good for him. Watch this movie with your young ones and share your views about it.
20. The Muppet Movie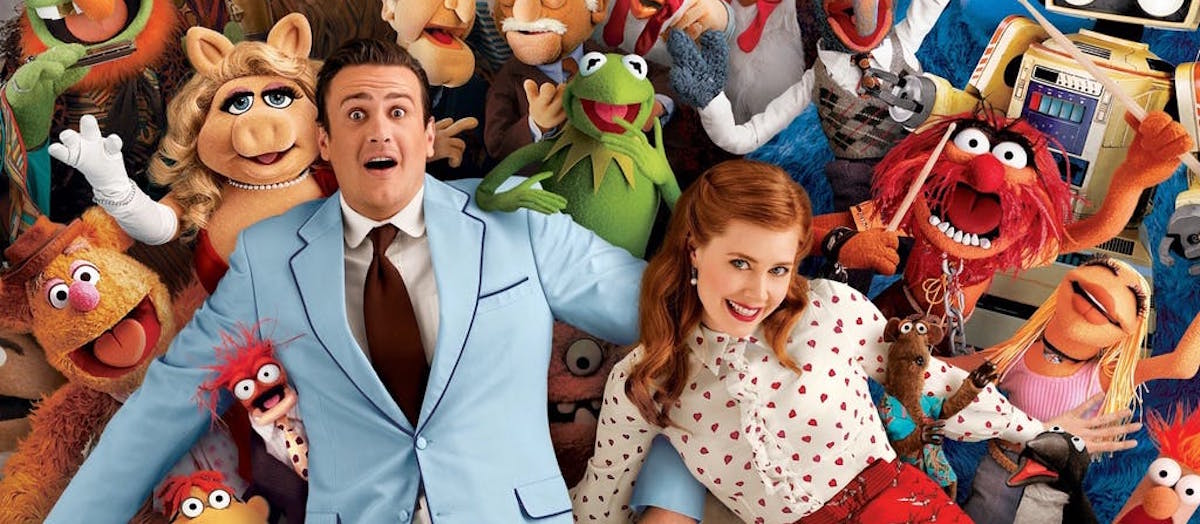 Director: James Frawley
Writer: Jerry Juhl, Jack Burns
Cast: Jim Henson as Kermit the Frig, Franl Oz as Miss Piggy, Charles Durning as Doc Hopper, Austin Pendleton as Max, Scott Walker as Snake Walker, H. B. Haggerty as Lumberjack, Bruce Kirby as Gate Guard, James Frawley as Waiter.
IMDb Ratings: 7.6/10
Rotten Tomatoes Ratings: 88%
The story depicts how Kermit is given the opportunity to give an audition by a Hollywood agent and have lifetime fame. Kermit does hope to be famous and thus goes on his journey to become a star. He comes across several friends like Fozzie Bear, Great Gonzo, and Miss Piggy.
But not everyone is good in this world. Doc Hopper is not someone who can be trusted and he wants to use Kermit for his own purpose.
19. The Goonies
Director: Richard Donner
Writer: Chris Columbus
Cast: Sean Astin as Michael, Josh Brolin as Brandon, Jeff Cohen as Lawrence, Corey Feldman as Clark Mouth Devereaux, Jonathan Ke Huy Quan as Richard Data Wang.
IMDb Ratings: 7.7/10
Rotten Tomatoes Ratings: 76%
The Goonies revolves around a group of friends called Goonie and their adventure when Mikey comes across a treasure map and goes on a quest to find it. However as expected, the journey is not going to be an easy one. They witness dangerous obstacles on their way and must overcome them to accomplish their goal.
This movie is full of excitement, thrill, and adventure and is a must-watch.
18. My Neighbor Totoro
Director: Hayao Miyazaki
Writer: Hayao Miyazaki
Cast: Lisa Michelson as Satsuki Kusakabe, Cheryl Chase as Mei Kusakabe, Greg Snegoff as Tatsuo Kusakabe, Alexander Kenworthy as Yasuko Kusakabe, Kenneth Hartman as Kanta Ogaki.
IMDb Ratings: 8.2/10
Rotten Tomatoes Ratings: 95%
The film revolves around Satsuke and her sister Mei who lives with their father and mother, who is yet to recover from an illness and is in hospital. As the family tries to get a good life and well settle in their new house, the two sisters make new friends who are playful spirits and also make a friend, a creature named Totoro.
17. Wuthering Heights
Director: Andrea Arnold
Writer: Andrea Arnold, Olivia Hetreed
Cast: Kaya Scodelario, Oliver Milburn, James Howson
IMDb Ratings: 6.0
Rotten Tomatoes Score: 70%
There are few literary analogues to Heathcliff and Catherine's love tale. It was difficult to depict the anguish of their love on film. But that is precisely what the film does.
Their tale is told many years after Heathcliff was transformed into a person with the emotional stability of rock and Catherine had left the world.
16. The Great Gatsby
Director: Baz Luhrmann
Writer: Baz Luhrmann, Craig Pearce
Cast: Leonardo DiCaprio,  Tobey Maguire, Carey Mulligan
IMDb Ratings: 7.2
Rotten Tomatoes Score: 55%
It is a more adult romantic story based on Fitzgerald's conception. The film fits neatly within the writer's concept, from the set to the performers. Nick arrives in New York after a successful time in the Great War.
15. Titanic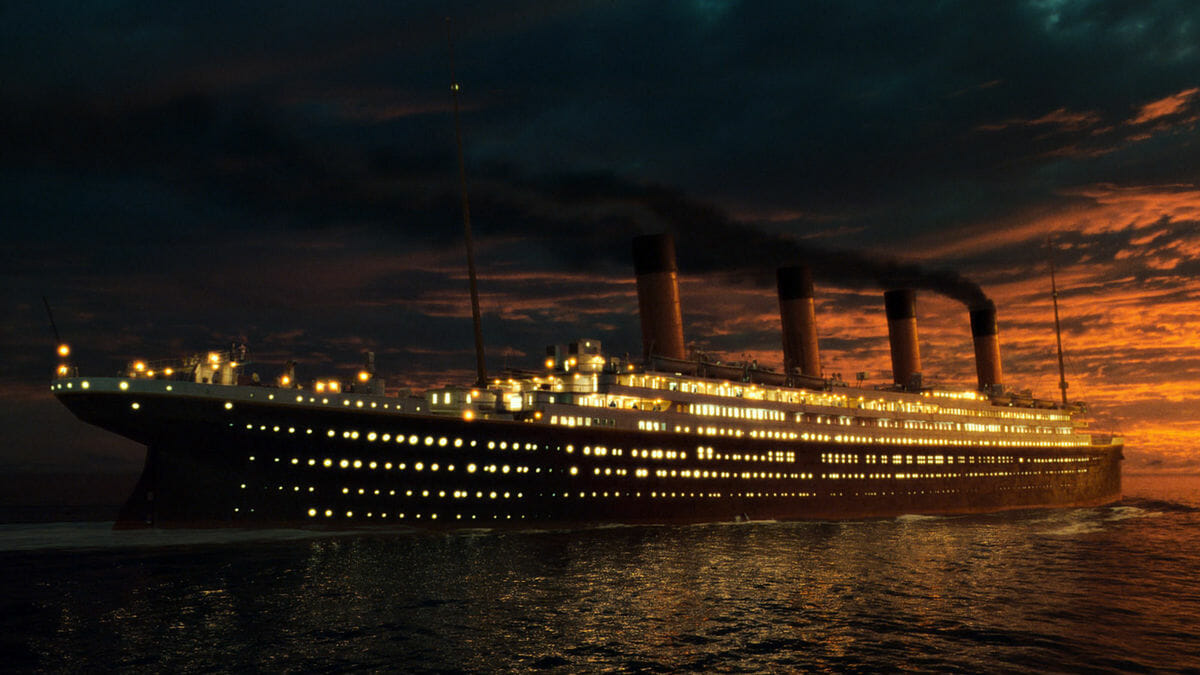 Director: James Cameron
Writer: James Cameron
Cast: Leonardo DiCaprio, Kate Winslet, Billy Zane
IMDb Ratings: 7.8
Rotten Tomatoes Score: 89%
Every moviegoer adores Jack and Rose's love and loss narrative. Rose, who is wealthy and youthful, lives a claustrophobic life of monotony among her aristocratic acquaintances. Until she meets Jack in real life. His easygoing temperament and awareness of the actual world compel her to approach him.
14. War and Peace
Director: King Vidor
Writer: Bridget Boland, Mario Camerini, Ennio De Concini
Cast: Audrey Hepburn, Henry Fonda, Mel Ferrer
IMDb Ratings: 6.8
Rotten Tomatoes Score: 70%
A sequence of catastrophes hit the Bezukhov, leaving Count Pierre Bezukhov speechless. Despite this, he manages to overcome his amazement when the Count assumes responsibility for his family.
He marries Hélène Kuragina, but this is not the wisest move he makes.
13. The Making of a Lady
Director: Richard Curson Smith
Writer: Kate Brooke
Cast: Lydia Wilson, Maggie Fox, Sarah Ridgeway
IMDb Ratings: 6.7
Rotten Tomatoes Score: 66%
Emily Fox-tale Seton's is told in the film. She was born as a girl into a well-to-do family in England. But, without any resources or riches, she was doomed to be a companion to upper-class ladies.
She was able to enchant the Marquess of Walderhurst, proving that her experience worked.
12. The Hobbit Trilogy
Director: Peter Jackson
Writer: Peter Jackson, Fran Walsh, Philippa Boyens, Guillermo del Toro.
Cast: Richard Armitage, Martin Freeman, Peter Jackson, Aidan Turner, Ian McKellen.
IMDb Rating: 7.8
The story of this 2012 picture takes place in Middle Earth sixty years before the events of The Lord of the Rings. Several scenes in the film are adapted from Tolkien's 1955 novel The Return of the King.
11. The Hunger Games Movies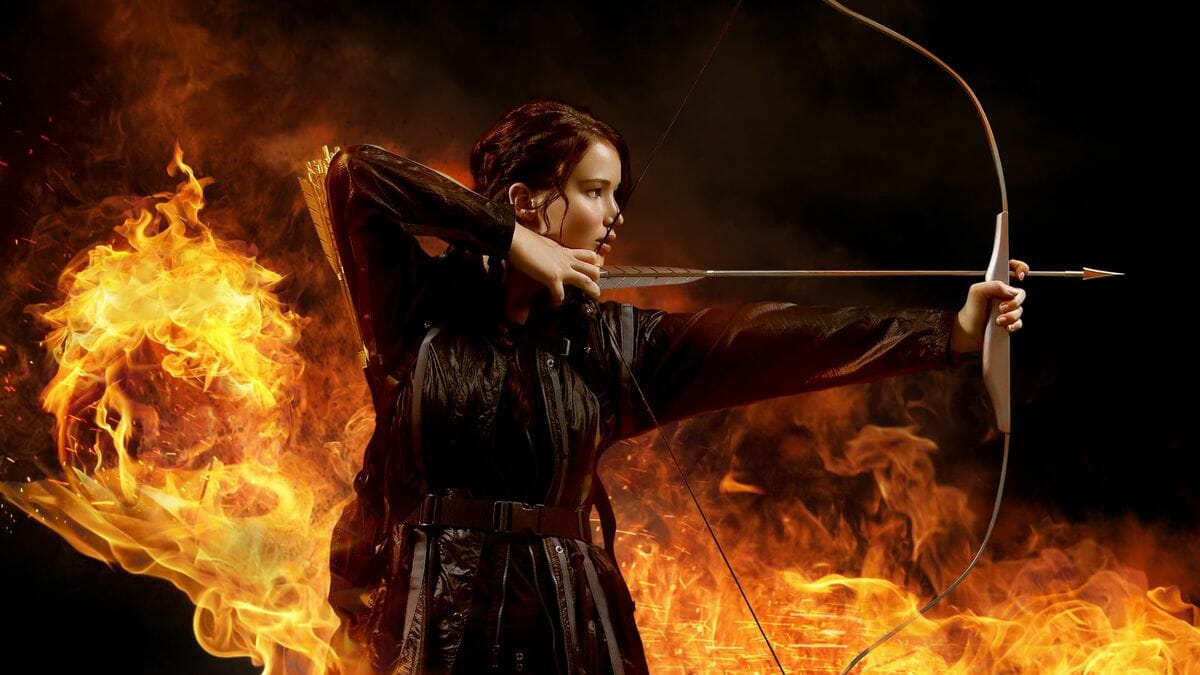 Director: Gary Ross, Francis Lawrence.
Writer: Suzanne Collins
Cast: Jennifer Lawrence, Josh Hutcherson, Liam Hemsworth, Elizabeth Banks, Woody Harrelson.
IMDb Rating: 7.2
The Hunger Games compares young people fighting for their survival to the adults who came before them. Katniss Everdeen, the protagonist, competes in Panem's "Hunger Games," a well publicised event in which she is pitted against the country's kids.
10. Miss Peregrine's Home for Peculiar Children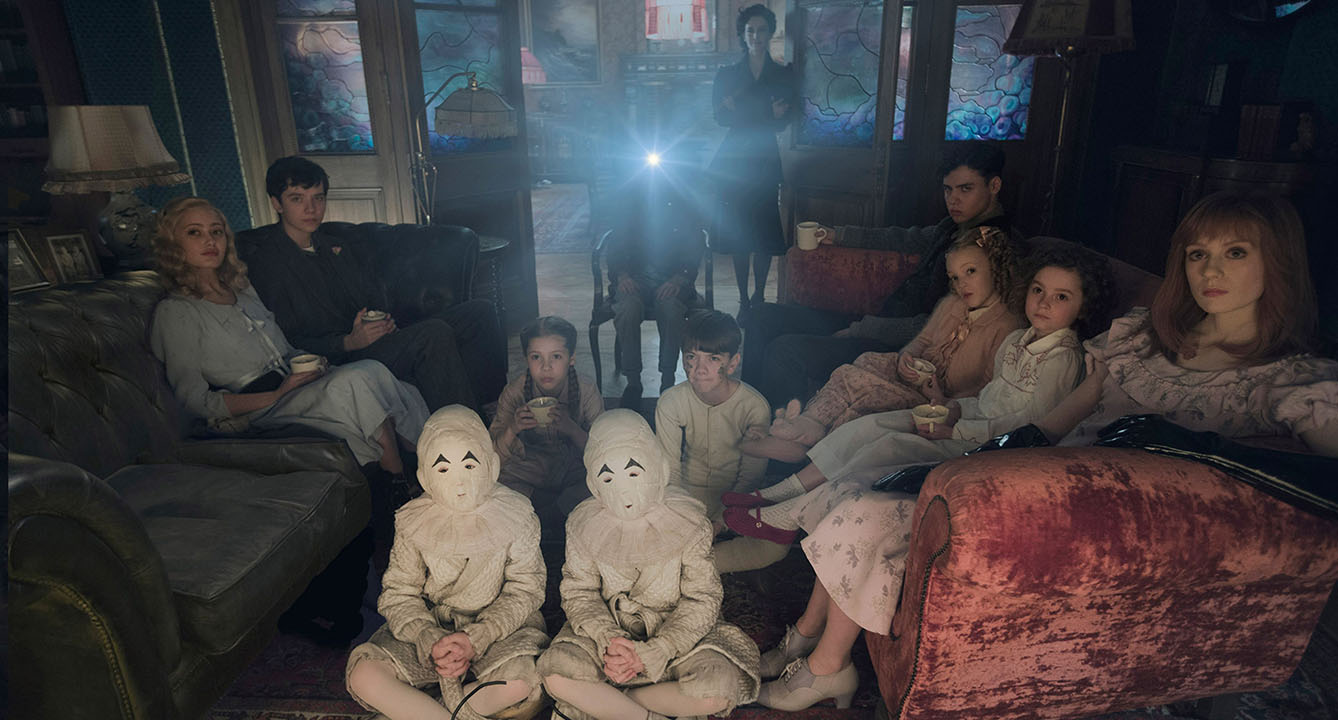 Director: Tim Burton
Writer: Jane Goldman
Cast: Eva Green, Asa Butterfield, Ella Purnell, Samuel L. Jackson, Terence Stamp.
IMDb Rating: 6.7
Fans of the Miss Peregrine series were unimpressed with the cinematic adaptation of the first novel. However, even if you haven't read the novels, these are fantastic. We'd rather not give away too much of the narrative. Not knowing is a big part of the pleasure of this movie.
9. A Wrinkle in Time
Director: Ava DuVernay
Writer: Jennifer Lee, Jeff Stockwell
Cast: Storm Reid, Oprah Winfrey, Reese Witherspoon, Mindy Kaling, Chris Pine.
IMDb Rating: 4.2
Rotten Tomatoes: 42%
Another "feel fantastic" movie based on a ridiculously popular book that was read to most people as children is this one. A quest to find the father of the two kin is being undertaken by three children in the story.
8. Stardust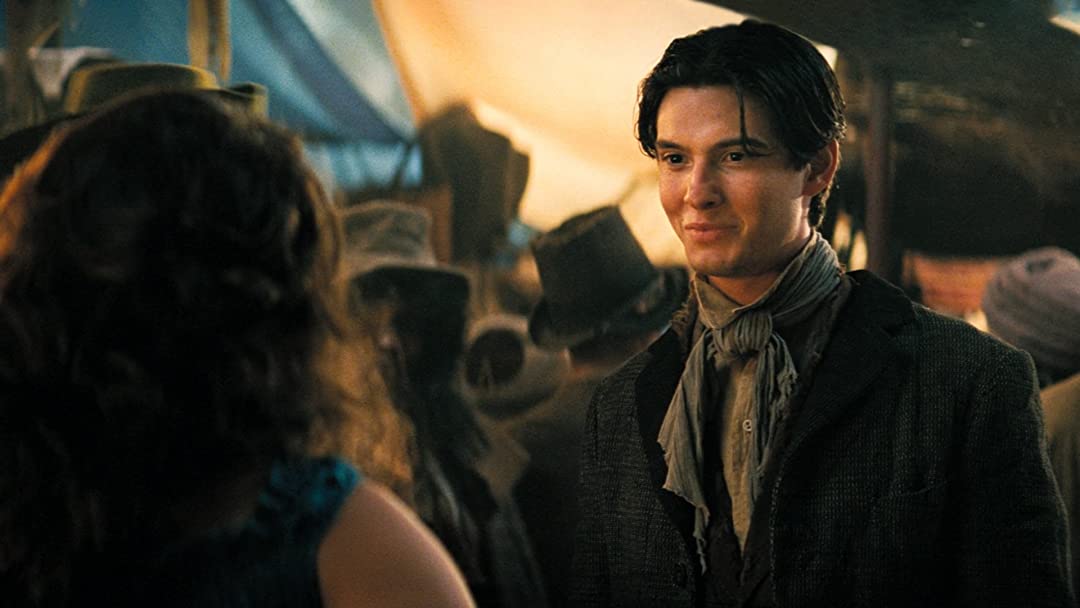 Director: Matthew Vaughn
Writer: Jane Goldman, Matthew Vaughn.
Cast: Claire Danes, Charlie Cox, Michelle Pfeiffer, Sienna Miller, Robert De Niro.
IMDb Rating: 7.6
Dig a bit further beyond the surface, and you'll discover they share a lot, practically speaking with all the awesome fantastic movies. The more you watch, the more you find out.
7. Harry Potter and the Sorcerer's Stone
Director: Chris Columbus
Writer: Steve Kloves
Cast: Daniel Radcliffe as Harry Potter, Rupert Grint as Ron Weasley, Emma Watson as Hermione Granger, John Cleese as Nearly Headless Nick, Robbie Coltrane as Rubeus Hagrid, Warwick Davis as Filius Flitwick.
IMDb Ratings: 7.6/10
Rotten Tomatoes Ratings: 81%
Harry Potter, the name itself is enough to arouse excitement in both children and adults. This film is the adaptation of J.K Rowling's first book about Harry Potter who learns that he bears some magical powers being born of magical parents who are no more at his 11th birthday. He is called to study at Hogwarts, a school for wizards.
He comes across several friends and guardians and with the progress of the story, he gets to know how his parents die and what mission he has to serve now.
6. Ponyo
Director: Hayao Miyazaki
Writer: Hayao Miyazaki
English Cast: Noah Cyrus as Ponyo, Frankie Jonas as Sosuke, Tina Fey as Lisa, Cate Blanchett as Gran Mamare, Liam Neeson as Fujimoto, Mona Marshall as Young Mother.
IMDb Ratings: 7.6/10
Rotten Tomatoes Ratings: 91%
This film revolves around a magical goldfish who is being asked to avoid the surface world but does come across a young boy named Sosuke who gives the fish a name, Ponyo. From then onwards, Ponyo wants to become a human and she grows more fond of Sosuke.
Ponyo's sorcerer father however does not like it. He drags her to the ocean kingdom and tries to restrict Ponyo but the later determination is way hard and eventually, she spills a magical elixir which starts affecting Sosuke's village.
It is one of the best movies streaming now on HBO Max.
5. Mouse hunt
Director: Gore Verbinski
Writer: Adam Rifkin
Cast: Nathan Lane as Ernie Smuntz, lee Evans as Lars Smuntz, Maury Chaykin as Alexander Falko, Christopher Walken as Caesar, Vicki lewis as April Smuntz, William Hickey as Rudolf Smuntz.
IMDb Ratings: 6.5/10
Rotten Tomatoes Ratings: 44%
The story revolves around the brothers, Ernie and Lars who try to cope with the grief of their father's death Rudolf. They promised that they will never sell the string factory and thus start working on restoring the house which might make great money for them but a mouse comes in their way and hampers their goal to do it.
4. The Iron Giant
Director: Brad Bird
Writer: Tim McCanlies, Brad Bird
Cast: Eli Marienthal as Hogarth Hughes, Jennifer Aniston as Annie Hughes, Harry Connick Jr as Dean McCoppin, Vin Diesel as the Iron Gate, James Gammon as Foreman Marv Loach.
IMDb Ratings: 8.1/10
Rotten Tomatoes Ratings: 96%
The story revolves around Hogarth Hughes who gets to make friends with an alien giant robot from another planet. The government gets to know about the robot and is in search to kill it. Will Hogarth be able to protect his friend? He keeps it at Dean McCoppin's place for now.
Watch the film and know what happened next.
3. Little Monsters
Director: Abe Forsythe
Writer: Abe Forsythe
Cast: Lupita Nyong'o as Miss Audrey Caroline, Alexander England as David, Josh Gad as Teddy McGiggle, Kat Stewart as Tess, Diesel La Torraca as Felix, Ava Caryofyllis as Beth.
IMDb Ratings: 6.3/10
Rotten Tomatoes Ratings: 79%
The film depicts how a sudden zombie outbreak has ruined everything. Dave has just broken up and to come out from his grief, he is now after Miss Caroline and wants to get closer to her. They go on a school trip and everything was going all fine until they come to know that there are zombies present in that area.
This film has drama, comedy, action, and excitement all in one and is worth watching.
2. All Dogs Go to Heaven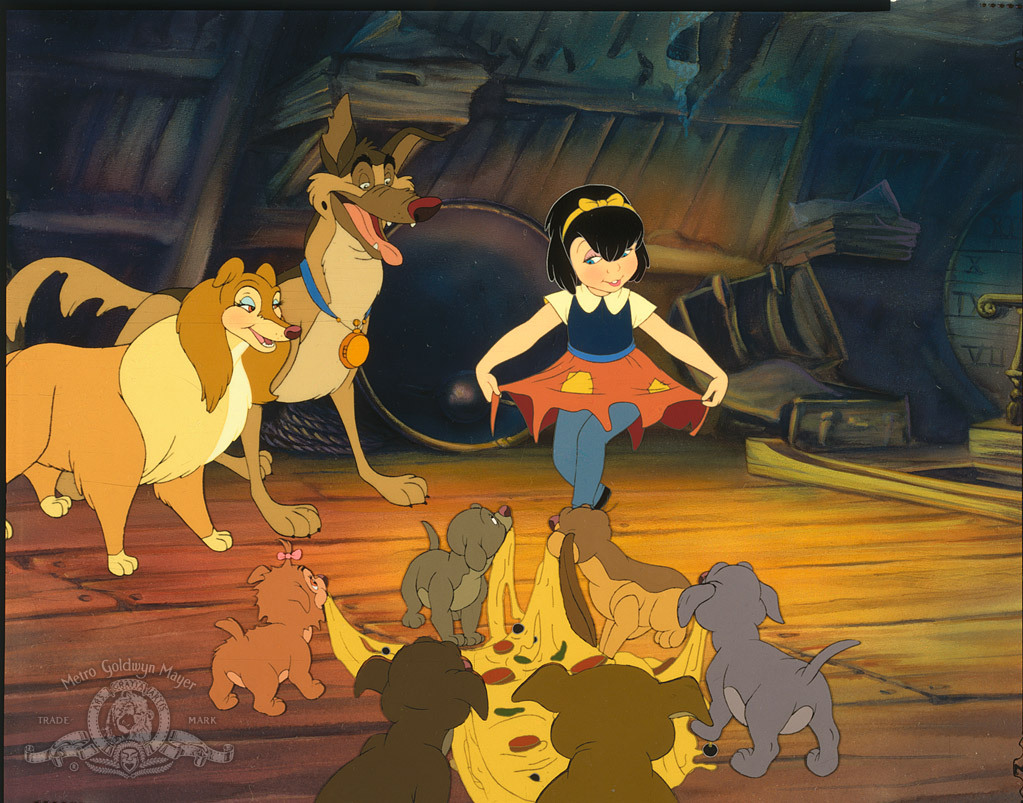 Director: Don Bluth
Writer: David N. Weiss
Cast: Burt Reynolds as Charlie B. Barkin, Dom DeLuise as Itchy Itchiford, Judith Barsi as Anne Marie, Vic Tayback as Carface Caruthers, Charles Nelson Reilly as Killer, Loni Anderson as Flo.
IMDb Ratings: 6.7/10
Rotten Tomatoes Ratings: 44%
This film revolves around Charlie and his coming back to life. Charlie was killed by Carface and by some supernatural power, he is given back his life. He then has an only one goal, to seek revenge from Carface, and chalks out a plan that also takes an orphan girl named Annie Marie.
However Charlie soon gets to know that Annie is getting tortured, he must decide which is more important to him, revenge or saving Annie.
1. Nanny McPhee
Director: Kirk Jones
Writer: Emma Thompson
Cast: Emma Thompson as Nanny McPhee, Colin Firth as Cedric Brown, Thomas Sangster as Simon Brown, Kelly Macdonald as Evangeline, Angela Lansbury as Great Aunt Lady, Eliza Bennett as Tora Brown.
IMDb Ratings: 6.6/10
Rotten Tomatoes Ratings: 74%
The movie revolves around the title character, Nanny McPhee who gets appointed by Widower Cedric Brown to look after his seven children who are too naughty to handle. Before here, there had been several nannies taking care of them but none could last much longer. Now the protagonist has special powers with which she makes the children follow her instructions.
She might at times appear too harsh but actually cares for the children. When their aunt Lady Adelaide Stitch threatens to make the children get aloof from one another but McPhee becomes their savior.
This is one of the best kids' movies on Hbo max streaming now so do stream it.
Conclusion
These are some of the best family movies streaming right now on HBO Max and are worth watching. The list is actually never-ending so we have picked up the most famous ones for you. For more such film lists or updates, stay tuned with us, and do not forget to share your views about them.