There is always something fascinating about romantic scenes in the movies. Even a pure action or another genre movie tries to fit in some essence of romance in the movies. It doesn't elevate the genre; rather, it gives a feel.
On seeing the response to romantic scenes, directors began taking full-fledged romance movies, which were found to be good. The best romance movie of all time would be "Titanic," it was a global hit.
What is the Magic in Romantic Movies?
For every movie to stay in the hearts of people, magic is necessary. Romance brings this magic into movies. Be it movies or real life, romance is always essential. When people see it on screens, somewhere, they are able to connect themselves to it, and this is how the magic works.
The industry was quick enough to understand the hidden magic in romance and began to incorporate it into their movies, and they found the movies having a good reach. The romance was always different in different eras. Kudos to the directors who beautifully screen these shots!
Me Before You
In this article, we are going to see a movie called "Me before you" and similar movies in the same genre.
Me before you is a romantic drama that was released in the year 2016. Directed by Thea Sharrock, the film stars Sam Claflin and Emilia Clarke as the lead roles, and we also have Janet McTeer, Charles Dance, and Brendon Coyle.
Louisa, who lost her job, gets hired as a caretaker to Will. Initially, Will hates Lou, but as time passes, the two begin to share moments together. Lou, on understanding the depression he's going through, decides to help him by going on trips and speaking her heart out to him. Eventually, Lou and Will develop a love interest for each other; however, considering his condition, the latter decides to dump the former. A few weeks later, after the death of Will, Lou finds that Will has transferred her a lot of money to help her accomplish her dreams.
Will and Lou always placed the other person before them and their personal goals, and that is what made the audience love the movie.
Similarly, we are going to see 20 movies like you before me.
20 Movies Like Me Before You
Below are some of the best romantic films of all time, and those are movies like Me before you.
20. The Vow (2012)
Director: Michael Sucsy
Writer(s): Abby, Mark, Jason
Cast: Rachel McAdams, Channing Tatum, Sam Neill, Scott Speedman, Jessica Lange
Rotten Tomato Rating: 31%
IMDb Rating: 6.8/10
Platforms Available: YouTube, Apple TV, Google Play
Leo and Paige are rushed to the emergency room after a tragic car accident only to know that Paige has got into memory loss. The couple go through the most challenging phases of their lives. Her parents separate her from Leo, who constantly tries to connect with Paige, but she hardly remembers him.
As the woman Paige tries to trace down her past life, she eventually ends up falling in love with Leo all over again.
19. The Fundamentals of Caring (2016)
Director: Rob Burnett
Writer(s): Rob Burnett
Cast: Paul Rudd, Craig Roberts, Selena Gomez, Megan Ferguson, Bobby Canavale
Rotten Tomato Rating: 77%
IMDb Rating: 7.3/10
Platforms Available: Netflix
This movie is a comedy-drama and shows the other form of a love story. Ben, a writer, decides to be the caretaker of Trevor. The duo decides to go on a trip to the deepest point and encounter various situations in their path. As they travel together, they find each other as their comforts and a beautiful bond blossom.
Maybe this movie doesn't come under the romance genre, but it explores a beautiful relationship of love, life, and care, and sometimes that is all we need.
18. Here on Earth (2000)
Director: Mark Piznarski
Writer(s): Michael Seitzman
Cast: Leelee Sobeiski, Josh Hartnett, Chris Klein, Annette O'Toole, Bruce Greenwood
Rotten Tomato Rating: 17%
IMDb Rating: 5.1/10
Platforms Available: Hulu, Vudu
 This romantic drama features the story of three young teenagers who beautifully impact each other's lives. Kelly and Jasper perform community work as a punishment for their actions. In the meantime, Kelly and Samantha fall in love; however, it doesn't last long as the woman discovers that she will die soon. Kelly tries his best to be with her in her last few months. The movie ends with a shot where Kelly recites the favorite poem of Samantha at her funeral.
17. One day (2011)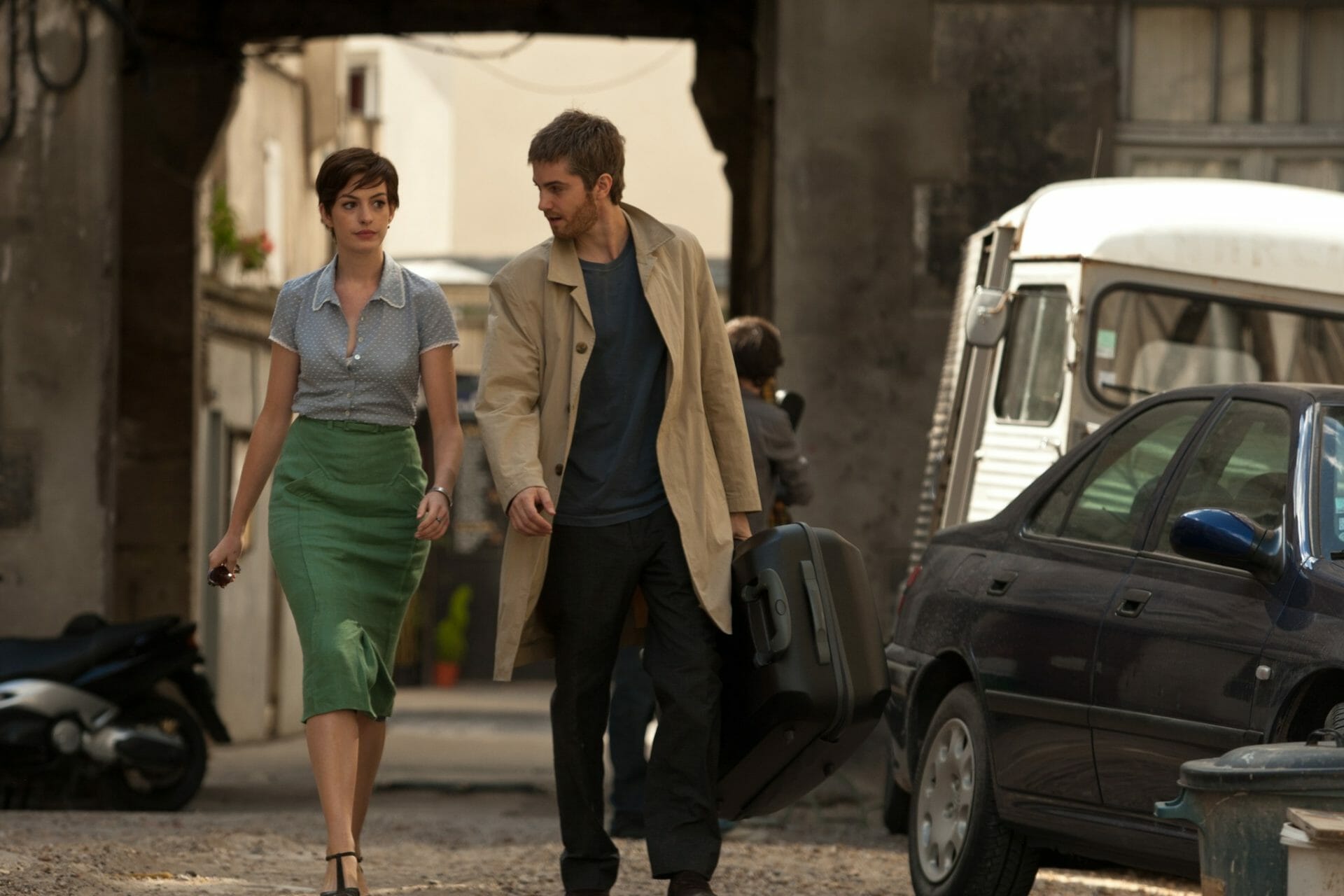 Director: Lone Scherfig
Writer(s): David Nicholls
Cast: Anne Hathaway, Jim Sturgess, Romola Garai, Patricia Clarkson, Rafe Spall, Jodie Whitaker
Rotten Tomato Rating: 36%
IMDb Rating: 7/10
Platforms Available: Amazon Prime Video
One Day is a unique romantic movie that depicts the series of events that happens every July 15, starting from 1988. Dexter and Emma, who graduated from the same college, move on with their lives and encounter different situations in their life but happen to be together every July 15.
Even though they experience different personal and professional life, they stick together around each other and eventually begin their relationship. True love always made them get back to each other.
16. Love and Other Drugs (2010)
Director: Edward Zwick
Writer(s): Edward Zwick and Charles Randolph
Cast: Jake Gyllenhaal, Anne Hathaway, Oliver Platt, Katheryn Winnick, Gabriel Macht
Rotten Tomato Rating: 49%
IMDb Rating: 6.7/10
Platforms Available: Netflix, Amazon Prime video
Jamie, who works as a sales representative of drugs, bumps into Maggie, an alluring free spirit. She suffers from Parkinson's disease. Maggie meets Jamie, and the two decide not to be in a serious relationship and begin to date casually.
Eventually, they fall in love with each other and later break up. However, fate had different plans as the duo later realized that they couldn't be without each other. Maggie meets Jamie and expresses her feelings, and the duo ends up together and begins a new life.
15. Leaving Las Vegas (1995)
Director: Mike Figgis
Writer(s): Mike Figgis
Cast: Nicolas Cage, Elisabeth Shue, Mike Figgis, Valeria Golino, Richard Lewis
Rotten Tomato Rating: 89%
IMDb Rating: 7.5/10
Platforms Available: Vudu, Amazon Instant Video
The novel of the same name inspired this movie. After being fed up with his failed relationship, Ben decides to drink and kill himself. In Las Vegas, he meets a prostitute and begins to catch up with feelings for her. Later, things didn't work out the way they wanted to, so they split. During his last days, he calls Sera, and they make love, after which Ben dies.
14. Sweet November (2001)
Director: Pat O'Connor
Writer(s): Paul Yurick, Kurt Voelker
Cast: Charlize Theron, Keanu Reeves, Jason Isaacs, Greg Germann, Liam Aiken
Rotten Tomato Rating: 15%
IMDb Rating: 6.7/10
Platforms Available: Netflix, Hotstar, Voot, Jio cinema
Sweet November is an underrated movie. Nelson meets Sara, a woman who is different from the rest he has seen. The two fall in love with each other, and later, Sara is diagnosed with a terminal illness. Sara rejects his proposal as she doesn't want him to see her suffer.
Nelson is determined to be with her and tries to fill her with the best memories. Sara makes him understand that this is how things should end and leaves him blindfolded in the park they had their first kiss.
13. The Notebook (2004)
Director: Nick Cassavetes
Writer(s): Jan Sardi
Cast: Ryan Gosling, Rachel McAdams, James Garner, Joan Allen
Rotten Tomato Rating: 53%
IMDb Rating: 7.8/10
Platforms Available: HBO Max, Peacock, YouTube, Netflix
This movie is about a love story narrated by Duke, who works at a nursing home with his patient. Back in 1940, a teenage girl falls in love with a young man from a poor background. Allie's difficult parents take her back to Charleston. However, their true love brings them back together.
When Allie's mother comes to know this, she lets them live in peace. Taking a leap again to reality, the old patient who is listening to the story is revealed to be Allie, and she has written down her own love story as if she forgot people.
12. Me and Earl and the Dying Girl (2005)
Director: Alfonso Gomez- Rejon
Writer(s): Jesse Andrews
Cast: Thomas Mann, Olivia Cooke, RJ Cyler, Nick Offerman, Connie Britton
Rotten Tomato Rating: 81%
IMDb Rating: 7.7/10
Platforms Available: Vudu, Amazon Instant Video
This is a romantic comedy-drama which stars Greg, Earl, and Rachel. Rachel is identified with a terminal illness, and Greg's mother asks him to befriend Rachel to be with her in her last days. After school activities, he joins her to spend quality time. As days pass by, he skips school to be with her.
Greg films a movie for Rachel as a gift on his friend's advice. The duo sees the movie together when Rachel is on her deathbed. After her death, he takes her belongings as part of her memory.
11. A Walk to Remember (2002)
Director: Adam Shankman
Writer(s): Nicholas Sparks, Karen
Cast: Shane West, Mandy Moore, Lauren German, Daryl Hannah, Clayne Crawford
Rotten Tomato Rating: 27%
IMDb Rating: 7.3/10
Platforms Available: Amazon Prime Video
After a prank goes wrong, Landon is given service projects as his punishment. During this time, he meets Jamie Sullivan. The two spend time together during play practices. Landon tries to keep his friendship with Jamie a secret, and the latter understands it.
At the end of the play, Landon makes a move on Jamie, and she reveals her illness. Despite her illness, the boy marries her and spend a good time as she keeps waiting for her death.
10. Love Story (1970)
Director: Arthur Hiller
Writer(s): Erich Segal
Cast: Ali McGraw, Ryan O'Neal, Tommy Lee Jones, Ray Milland, Kevin O'Neal
Rotten Tomato Rating: 68%
IMDb Rating: 6.9/10
Platforms Available: Amazon Prime Video, YouTube, Apple TV
This emotional movie shows the life of two people with different social backgrounds. Despite their social differences, Oliver, a rich boy, falls in love with Jenny, a young middle-class girl. When Oliver introduces Jenny to his parents, they disapprove of their relationship, but still, Oliver marries her.
When trying to begin a family, he finds out about her bone cancer and tries to bring all the possible treatments to her but in vain. And when Oliver's father comes to know about the girl dying, he visits the hospital only to find that Jenny is already dead.
9. The choice (2016)
Director: Ross Katz
Writer(s): Bryan Sipe
Cast: Teresa Palmer, Benjamin Walker, Tom Welling, Maggie Grace, Alexandra Daddario
Rotten Tomato Rating: 11%
IMDb Rating: 6.5/10
Platforms Available: Amazon Prime Video
Travis falls in love with Gabby at first sight. Both of them were in another relationship. They secretly date when their partners leave town for a few weeks. However, on their return, the girl agrees to marry her first boyfriend, Ryan. Later she realizes that she is in a love triangle and decides to quit her engagement with Ryan.
The two teenagers eventually end up together after realizing the love they have for each other and begin a family. One day on her way home, tragedy strikes, and Gabby falls into a coma. Later when she recovers, she tells her husband that she kept hearing him all the while, and they share a beautiful moment.
8. The Best of Me (2014)
Director: Michael Hoffman
Writer(s): Will Fetters, J. Mills Goodloe
Cast: James Marsden, Luke Bracey, Liana Liberato, Michelle Monaghan, Gerald McRaney
Rotten Tomato Rating: 12%
IMDb Rating: 6.6/10
Platforms Available: Netflix
This drama films the story of Dawson and Amanda, who once had a love affair. Tuck, Dawson's best friend, plans a meet-up for the two after many years. Amanda is now married to someone else. The two talk about their lives when they were young.
Amanda leaves to see her family and receives the news that her son needs a heart transplant. The boy gets a donor and recovers. Years later, Amanda receives the death news of Dawson and also comes to know that he is her son's donor. She visits his place and reads a note Dawson left her about how much she loved Amanda.
7. P.S. I Love You (2007)
Director: Richard LaGravenese
Writer(s): Richard LaGravenese, Steven Rogers
Cast: Hilary Swank, Lisa Kudrow, Gerard Butler, Kathy Bates
Rotten Tomato Rating: 25%
IMDb Rating: 7/10
Platforms Available: YouTube
This movie is about young people who were happily married until they found that their husbands had a brain tumors. Holly, a young widow, discovers letters from her late husband from her friends. He has planned it before his death. While Holly's family thinks that the letters are a burden to her, it only makes her strong. All through her journey, she realizes how much her husband loves her, and this love story gives her the courage to live life once more.
6. The Longest Ride (2015)
Director: George Tillman Jr.
Writer(s): Craig Bolotin
Cast: Scot Eastwood, Britt Robertson, Alan Alda, Oona Chaplin, Jack Huston
Rotten Tomato Rating: 31%
IMDb Rating: 7.1/10
Platforms Available: Vudu, NBC, Apple TV, YouTube
Luke, a bike rider, falls in love with a girl named Sophia. The two find an injured man on their way back home. The injured elderly man, Ira, is often visited by Sophia, and he shares his love story. Back in 1940, Ruth and Ira were deeply rooted in love even after knowing that Ira couldn't produce a baby.
Sophia often visits Ira and seeks love advice. After the demise of Ira, Luke and Sophia marry, and they read the love letters of Ira to his beloved wife together.
5. Safe Haven (2013)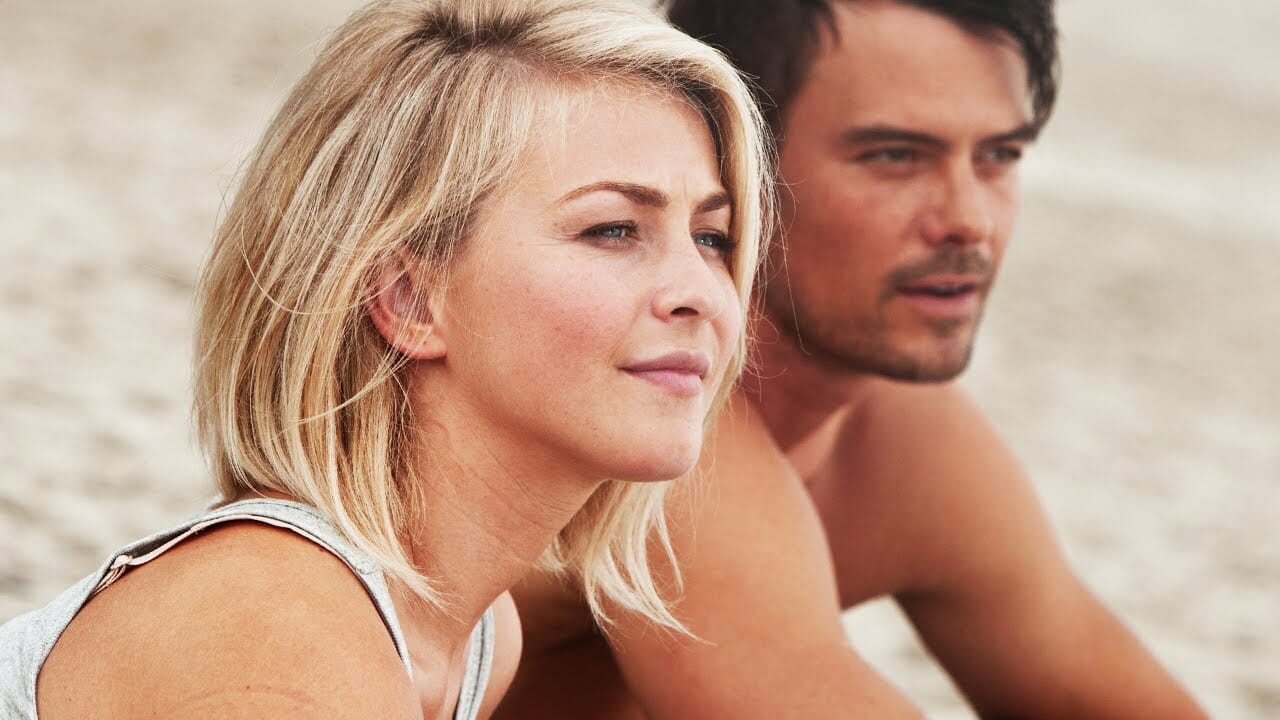 Director: Lasse Hallstrom
Writer(s): Gage and Dana Stevens
Cast: Josh Duhamel, Julianne Hough, David Lyons, Mimi Kirkland
Rotten Tomato Rating: 14%
IMDb Rating: 6.6/10
Platforms Available: Netflix
Erin, a small-town girl on reaching North Carolina, introduces herself as Katie. She meets Alex, a widowed father, and they fall in love. Later, he discovers her true identity and the mystery of her past life.
Even after knowing the truth, he wants to be with Katie, and the two North Carolina teens are set to solve the mystery and live a happy life.
4. Dear John (2010)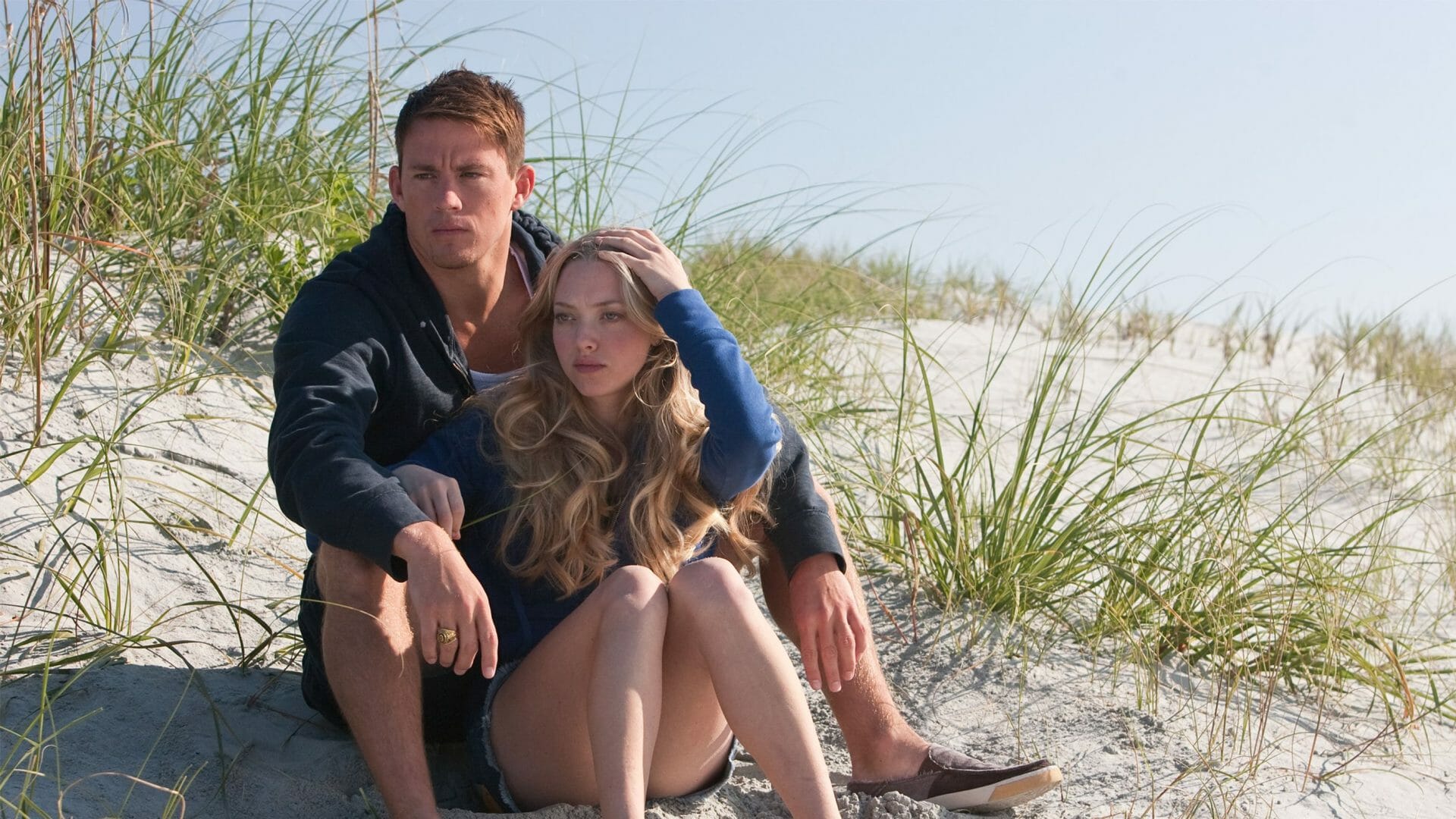 Director: Lasse Hallstrom
Writer(s): Nicolas Sparks
Cast: Channing Tatum, Amanda Seyfried, Richard Jenkins, Henry Thomas
Rotten Tomato Rating: 28%
IMDb Rating: 6.3/10
Platforms Available: Netflix
John, a soldier, was in love with Savannah, a girl he met at college. After he quit the army, both met and wanted to start a family, but fate had other plans for the couple. He takes his work during the 9/11 attack, and the couple continues to be in touch only through letters. Their love stands against all the troubles the couple encounters for the next few years.
3. Remember Me (2010)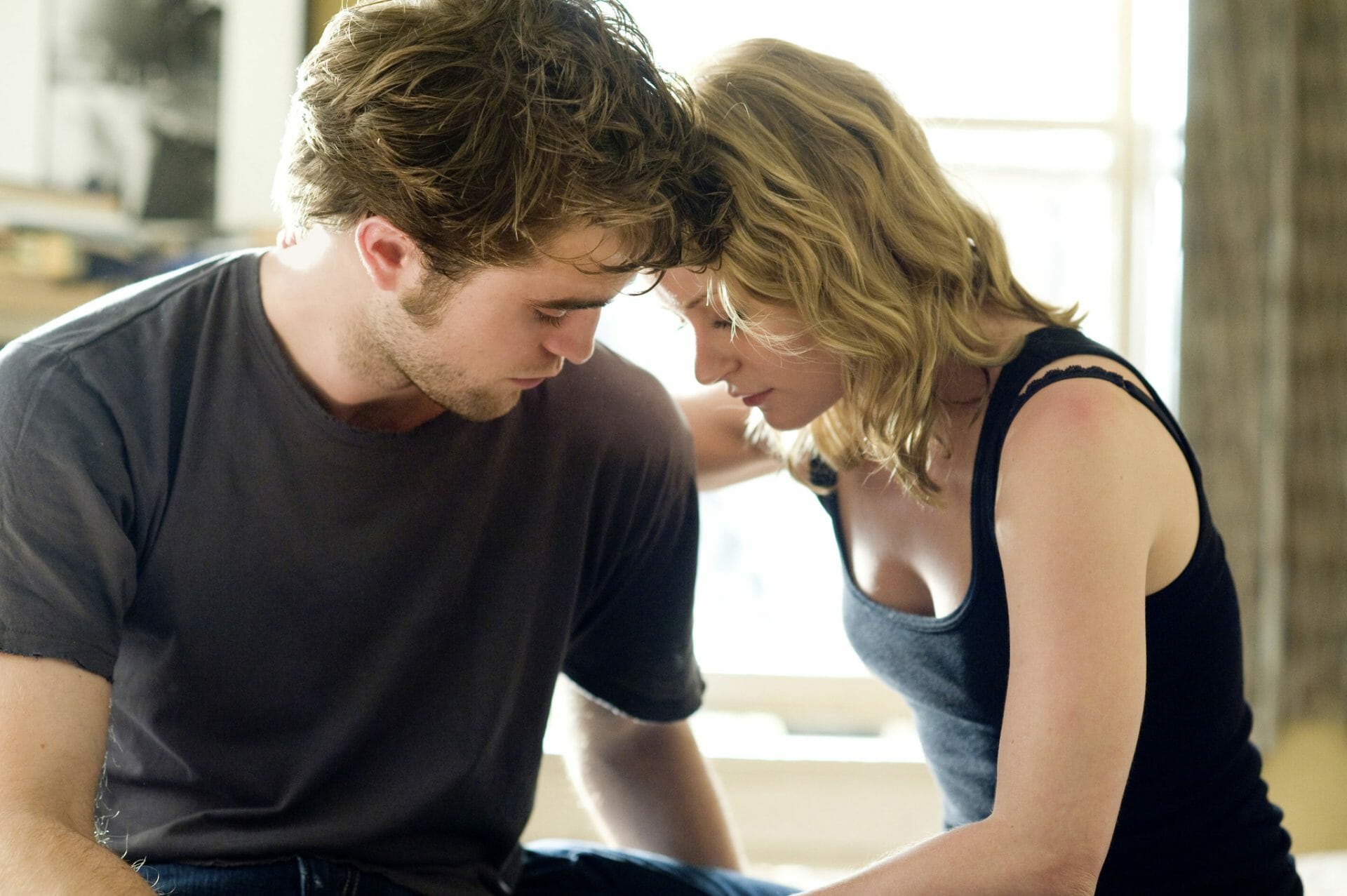 Director: Allen Coulter
Writer(s): Will Fetters
Cast: Robert Pattinson, Emilie De Raven, Pierce Borsnan
Rotten Tomato Rating: 27%
IMDb Rating: 7.1/10
Platforms Available: Amazon Prime, Apple TV,  Youtube
Tyler dates Ally on Aiden's request to seek revenge on Ally's father. When her father comes to know this, the couple split, and Aiden apologizes to Ally. He reveals that Tyler truly loves Ally. After a series of events in the lives of Ally and Tyler, they discover many truths about each other.
After a few years, Tyler passes away, and the film shows what his friends and family are currently doing after his demise.
2. The Fault in our Stars (2014)
Director: Josh Boone
Writer(s): Scott and Michael Weber
Cast: Ansel Elgort, Shailene Woodley, Nat Wolff, John Green
Rotten Tomato Rating: 81%
IMDb Rating: 7.7/10
Platforms Available: Disney+ Hotstar
The Fault in our Stars is a romantic film that features Hazel, who has thyroid cancer. She goes to a meeting that is for cancer patients and meets Augustus, who has a prosthetic leg. They bond well and suggest books for each other. Gus jokes when he is around Hazel, and they spend quality time with each other. They go on a trip to meet a renowned writer only to find that he is an alcoholic. Gus proposes to Hazel and reveals that his cancer is hitting back.
Later, she receives a letter from Gus where he expresses his love. Hazel lies on the grass, realizing how much she loves Gus. Fault in our stars was one of the best romantic movies of the 21st century.
1. Titanic (1997)
Director: James Cameron
Writer(s): James Cameron
Cast: Kate Winslet, Leonardo De Caprio, Billy Zane, Bill Paxton, Kathy Bates
Rotten Tomato Rating: 87%
IMDb Rating: 7.9/10
Platforms Available: Disney+ Hotstar
 Titanic is by far the best romantic film of all time. The star-crossed lovers' Jack and Rose took romance to another level in this movie. Jack, a young boy, sees a woman named Rose from a different angle from that of her family. This brings the couple together, and they enjoy their stay together on Titanic.
When the ship is wrecked, she is determined to stick around Jack till her last breath. Jack dies in the freezing cold when Rose gets rescued towards the end. Jack only lives in the memory of Rose, an un-erasable memory.
Conclusion
Even though the title reads movies like me before you, each of these stories is unique, the real-life world inspires romance, and the world also takes inputs from the movie. It always keeps the happiness in us alive.