The female Tom Cruise of the Hollywood industry. The actress which gave back-to-back super hit movies filled with unmatched action and roles that only a few have guts to play. We're talking about none other than the spectacular Charlize Theron.
The Oscar-winning actress works not only in front of the camera but also plays a major part behind the cameras. She also runs a film production company called Denver and Delilah Productions/ Films based in Los Angeles, California.
The 2003 movie Monster brought home the Golden Globe Award for Best Actress in a Motion Picture, the Academy Award for Best Actress and Best Actress in Drama, and the Screen Actors Guild Award for her performance.  Her performance blew many minds and was called "one of the greatest performances in the history of the cinema" by critic Roger Ebert.
Her movie career started in 1995 where she starred in a horror movie called 'Children of the Corn III: Urban Harvest'.  She starred with two legends of Hollywood, Al Pacino and Keanu Reaves in 1997 playing a woman plagued with demonic visions in the thriller movie The Devil's Advocate. After this, there was no stopping her. She starred with Johnny Depp in The Astronaut's Wife, Tobey Maguire, Michael Caine, and Paul Rudd in The Cider House Rules, both in 1999.
Charlize's first movie in which she starred as the protagonist came out in 2005. Aeon Flux, based on the animated TV series by Peter Chung failed to be a success due to a lack of quality in script-writing. But this couldn't stop Charlie from rising. The next movie, North Country earned the actress a nomination for Best Actress at the Academy Awards and also at the BAFTAs. She did other excellent movies like Hancock and Atomic Blonde, so here is the list of some of her best movies you need to watch right now.
1. Monster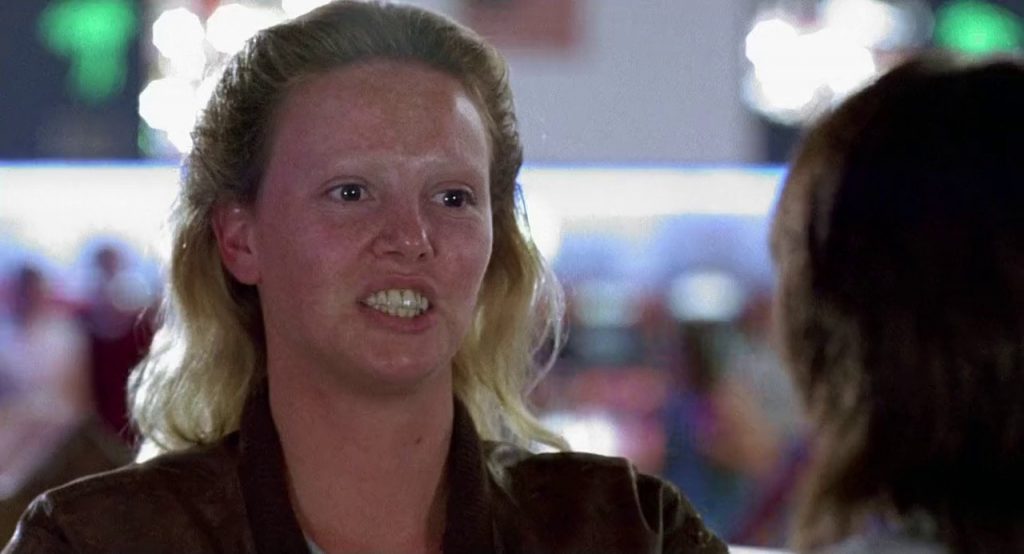 Director: Patty Jenkins
Writer: Patty Jenkins
Cast: Charlize Theron, Christina Ricci, Bruce Dern, Lee Tergesen
IMDb Rating: 7.3/10
Rotten Tomatoes Rating: 81%
Platforms Available: Vudu, Amazon Prime Video, and Apple TV
The only movie that brought her an Oscar for her performance, Monster is a 2003 crime movie written and directed by Patty Jenkins. In the movie that set her reputation as an outstanding actress, Theron plays a serial killer Aileen Wuornos and her performance is just mind-blowing and unreal.
She gained 30 pounds and shaved her eyebrows for the role. The plot of the movie revolves around Aileen Wuornos, a long-time prostitute who meets a young Christina Ricci and they fall in love. The plot of the movie elevates when Aileen kills in defense and gives up prostitution. As Aileen and Selby try to legalize their relationship more people have to die. Will this killer relationship workout?
2. Mad Max: Fury Road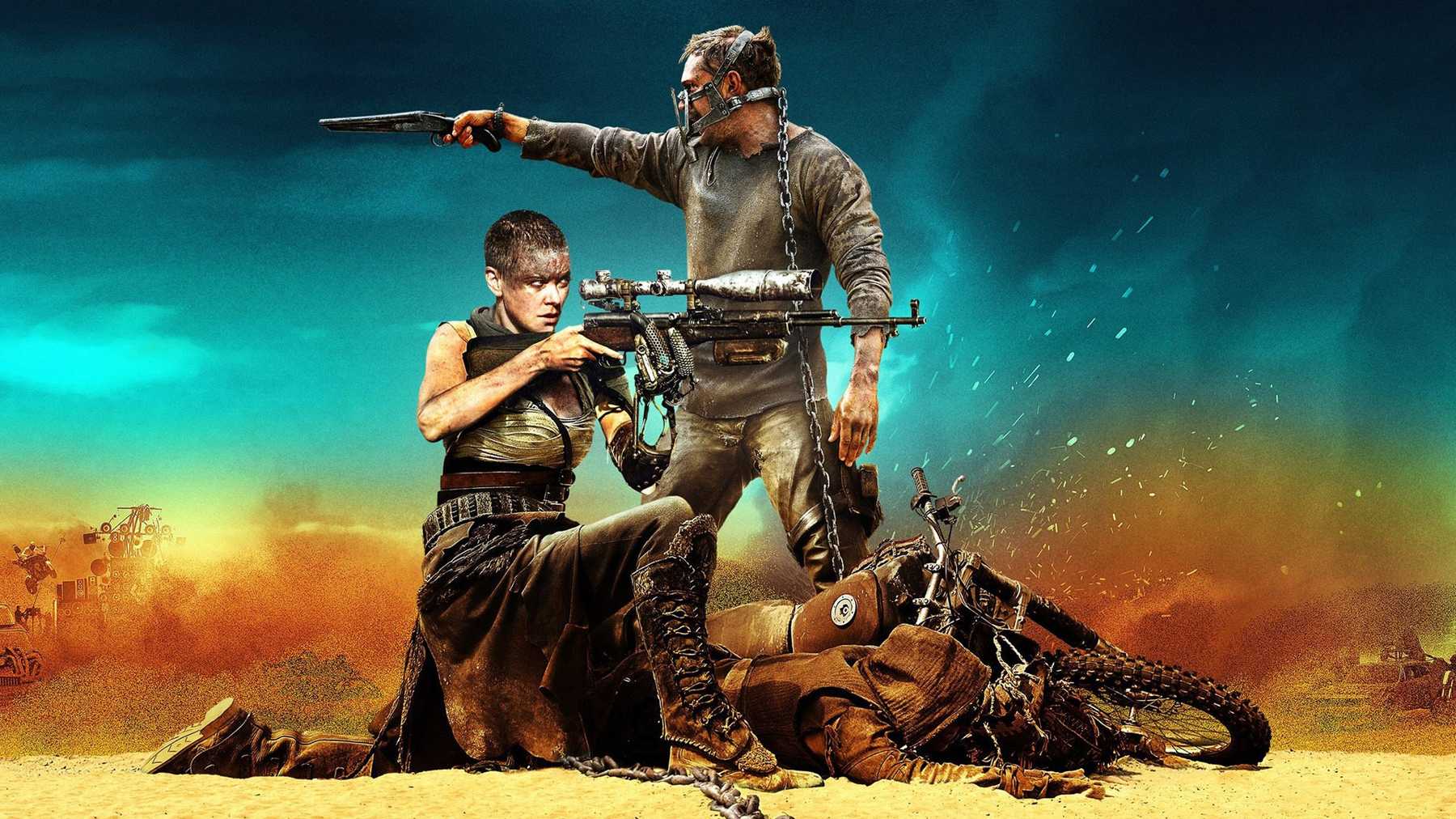 Director: George Miller
Writer: George Miller, Brendan McCarthy, Nico Lathouris
Cast: Tom Hardy, Charlize Theron, Nicholas Hoult, Hugh Keays-Byrne, Rosie Huntington-Whiteley, Riley Keough, Zoë Kravitz, Abbey Lee, Courtney Eaton
IMDb Rating: 8.1/10
Rotten Tomatoes Rating: 97%
Platforms Available: Rent/Buy FandangoNOW, Vudu
The role inspired Millie Bobbie Brown to shave her head for the role of Eleven. Imperator Furiosa played by Charlize Theron who joins forces with Max Rockantansky played by Tom Hardy. The film was in pre-production from 1997 but couldn't make progress due to many issues like 9/11 and Iraq War.
With the civilization collapsed there is a widespread of wars. While Tom Hardy is haunted by visions of deceased people, he is captured by the War Boys, the army of the Immortan Joe, and is taken to Joe's Citadel. The movie takes sudden turns and is full of excitement. Would Immortan Joe go easy on Max because of Furiosa?
3. Young Adult
Director: Jason Reitman
Writer: Diablo Cody
Cast: Charlize Theron, Patton Oswalt, Patrick Wilson, Elizabeth Reaser
IMDb Rating: 6.2/10
Rotten Tomatoes Rating:  80%
Platforms Available: Amazon Prime Video
Yet another amazing performance by Charlize Theron playing Mavis Gary, a successful writer of teen literature who returns home with the thought of stealing her high-school sweetheart played by Patrick Wilson who by the way is married now.
As Mavis Gary is not able to come out of her teenage world, she finds another classmate Patton Oswalt who is also suffering from the same. Will they both wreak havoc together?
4. Long Shot
Director: Jonathan Levine
Writer: Dan Sterling, Liz Hannah
Cast: Seth Rogen, Charlize Theron, O'Shea Jackson Jr., Andy Serkis, June Diane Raphael, Bob Odenkirk, Alexander Skarsgård
IMDb Rating: 6.8/10
Rotten Tomatoes Rating: 81%
Platforms Available: Rent/Buy Amazon Prime Video, FandangoNOW, Vudu
The versatile actress comes back to prove that she can nail any role she does. With a raunchy sense of humor, the movie looks like an old-fashioned rom-com. As Rogen is very funny in the movie as always but the viewers can't take their eyes off Theron.
Fred Flarsky played by Seth Rogen is a chill journalist always getting in trouble and Charlotte Field played by Charlize Theron is a very influential woman of the world. Somehow, they both run into each other. They recall that they both know each other from childhood and Theron makes him his speechwriter for the elections. Will the dual be unbeatable in humor as well as in the votes?
5. North Country
Director: Niki Caro
Writer: Michael Seitzman
Cast: Charlize Theron, Frances McDormand, Sean Bean, Richard Jenkins, Jeremy Renner, Michelle Monaghan, Woody Harrelson, Sissy Spacek
IMDb Rating: 7.3/10
Rotten Tomatoes Rating: 69%
Platforms Available: Rent/Buy Amazon Prime Video, FandangoNOW, Vudu
Charlize Theron plays a single mother Josey Aimes who is a part of the group of the very first women to work at a local iron mine in Minnesota. The male workers get offended by the group and sexually harass the women of the group. With all the insults and abuse, the frustrated Josey files a sexual abuse lawsuit despite being warned by her family to not do so. What all will she have to face to deserve her rights?
6. Tully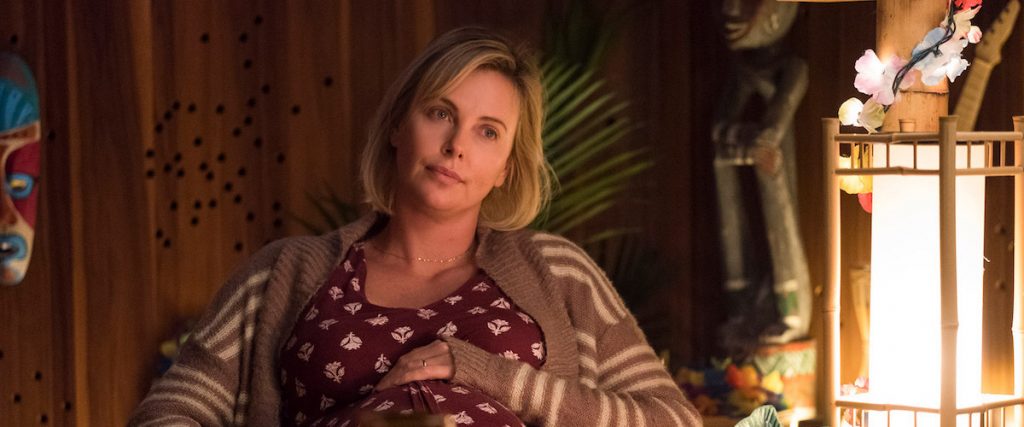 Director: Jason Reitman
Writer: Diablo Cody
Cast: Charlize Theron, Mackenzie Davis, Mark Duplass, Ron Livingston, Elaine Tan
IMDb Rating: 7.0/10
Rotten Tomatoes Rating: 87%
Platforms Available: Rent/Buy Amazon Prime Video, FandangoNOW, Vudu
Is there any character this woman can't play? Charlize Theron has always flabbergasted the fans along with the critics. For playing this character Theron was nominated for the Best Actress in a Comedy Movie at the Critics' Choice Awards and also for the Best Actress – Motion Picture Musical or Comedy at the Golden Globe Awards.
The plot of the movie surrounds Marlo played by Theron, who is about to give birth to her third child. Also, there is her husband Drew played by Ron Livingston who is a hard worker and loves her with all his heart but fails to understand how hard mothership tests his wife.
Marlo's wealthy brother hires a nighttime nanny to help Marlo with her workload. Marlo soon understands how Tully manages all the things that looked so hard for Marlo. Soon they become best friends through understanding and effort. Will motherhood turn out to be easy for once?
7. Bombshell
Director: Jay Roach
Writer: Charles Randolph
Cast: Charlize Theron, Nicole Kidman, John Lithgow, Kate McKinnon, Connie Britton, Malcolm McDowell, Allison Janney, Margot Robbie
IMDb Rating: 6.8/10
Rotten Tomatoes Rating: 69%
Platforms Available: Amazon Prime Video, Hulu
Released in 2019, this bombshell of a movie showcased the accounts of three women at Fox News setting out to expose the CEO of the company for sexual harassment.
The movie takes the audience through a mere monotonous script throughout the run time. A difficult journey for the women against a powerhouse, Roger Ailes. Will they be successful in what they aim to get?
8. In the Valley of Elah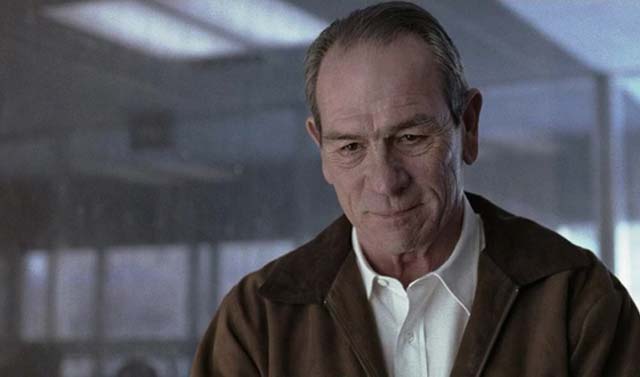 Director: Paul Haggis
Writer: Paul Haggis
Cast: Tommy Lee Jones, Charlize Theron, Frances Fisher, Susan Sarandon
IMDb Rating: 7.1/10
Rotten Tomatoes Rating: 74%
Platforms Available: Rent/Buy Amazon Prime Video, FandangoNOW, Vudu
A crime drama mystery film was written and directed by Paul Haggis, with Tommy Lee Jones, Charlize Theron, and Susan Sarandon. The movie is based on the facts of the murder case of Richard T. Davis of Baker Company, 1-15 IN.
A police detective played by Charlize Theron and a retired Army sergeant played by Tommy Lee Jones shake hands to find the sergeant's soldier son who disappeared as soon as he returns home from Iraq. Will their team-up be a success?
9. Atomic Blonde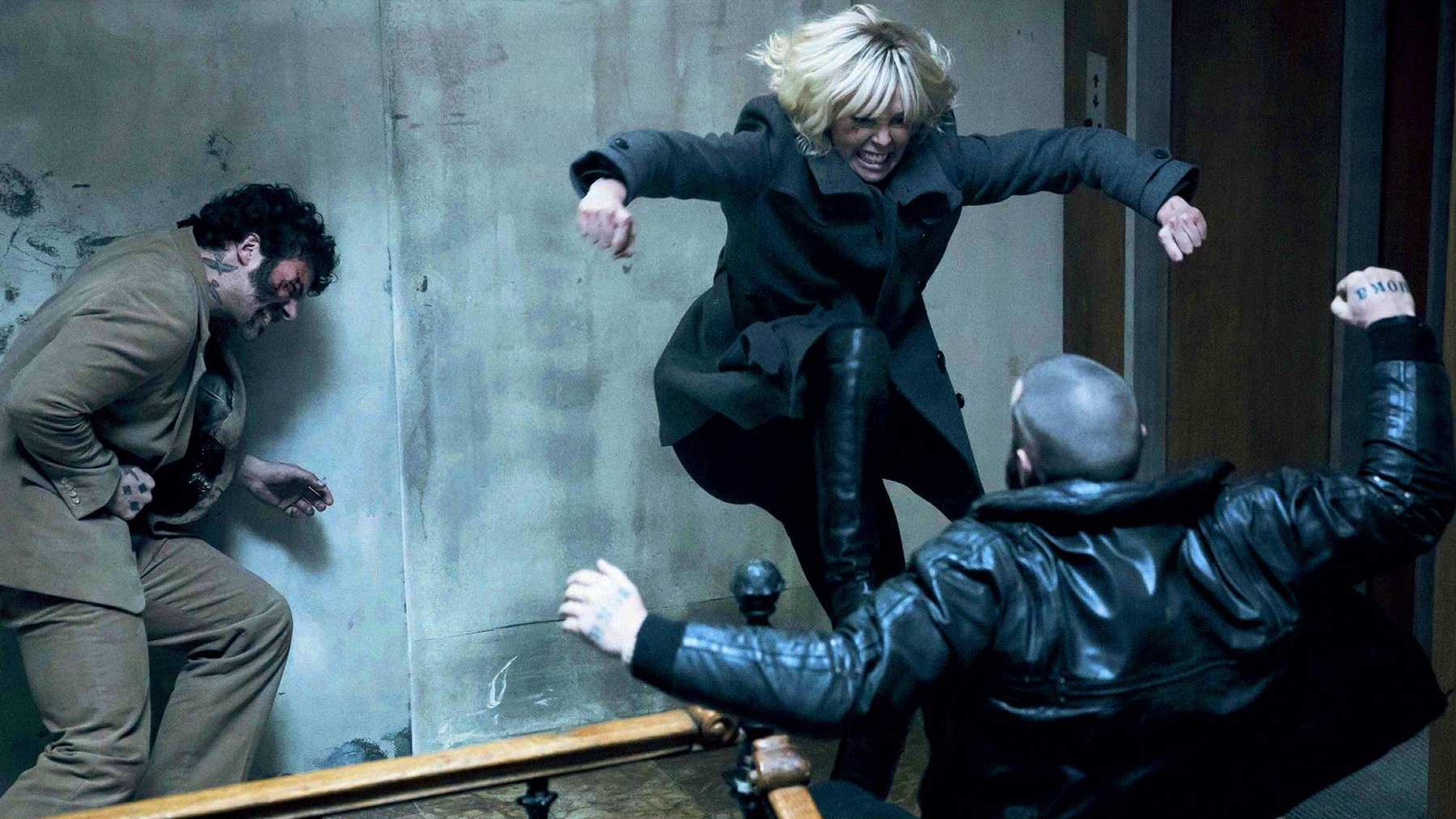 Director: David Leitch
Writer: Kurt Johnstad
Cast: Charlize Theron, James McAvoy, John Goodman, Til Schweiger, Eddie Marsan, Sofia Boutella, Toby Jones
IMDb Rating: 6.7/10
Rotten Tomatoes Rating: 78%
Platforms Available: Rent/Buy Amazon Prime Video, FandangoNOW, Vudu
With a dull script but amazing graphics and an outstanding music choice and extreme fight scenes. With no significant character development and a jumbled-up plot and confusion.
The plot surrounds Lorraine Broughton played by Charlize Theron who is the most elite spy in MI6. While the Berlin Wall is about to fall, she sets out on a mission to retrieve a priceless document and bust an espionage ring. Will she be able to handle all the heat?
10. That Thing You Do!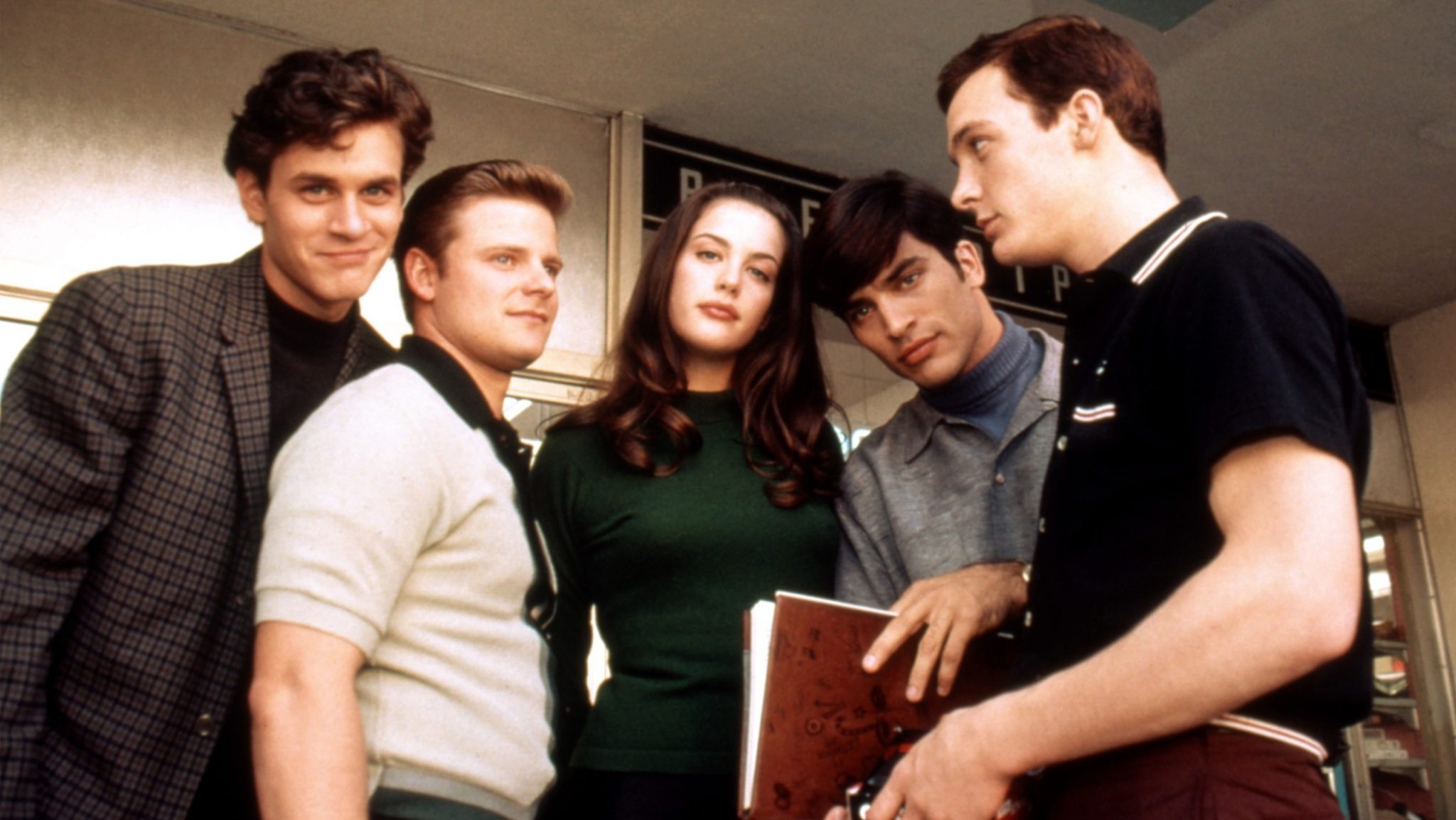 Director: Tom Hanks
Writer: Tom Hanks
Cast: Tom Everett Scott, Liv Tyler, Johnathon Schaech, Steve Zahn, Ethan Embry, Tom Hanks, Charlize Theron, Bill Cobbs, Obba Babatundé, Alex Rocco, Chris Isaak
IMDb Rating: 6.9/10
Rotten Tomatoes Rating: 93%
Platforms Available: Rent/Buy FandangoNOW, Vudu, Amazon Prime Video
You know everyone has their list of movies they love and the key significance of the movie is that it's extremely beautiful and extremely underrated. This movie shall top that of yours. With such an amazing cast which changed the life of the then-budding actors and made them what they are today. Tom Hanks, Liv Tyler, and many others performed their heart out in their characters.
It's said that the more you watch this movie, the more you fall in love with it. With a simple and subtle script written by Tom Hanks and also directed by him, the movie is an example of innocence and deep meanings with a beautiful vibe only a few other movies can match.
The plot of the movie revolves around a small-town band, eventually, they get recognized by the Wily band manager Mr. White. The band achieves the height with the release of a Beatles-style pop song in 1964. From here it's the only highway for the band. How will they handle success?
Here, we finish the list but that's not all. There are a lot of amazing movies coming up from our admired actress Charlize Theron. Here is a list for your ease of reading.
Upcoming Movies of Charlize Theron
1. Atomic Blonde 2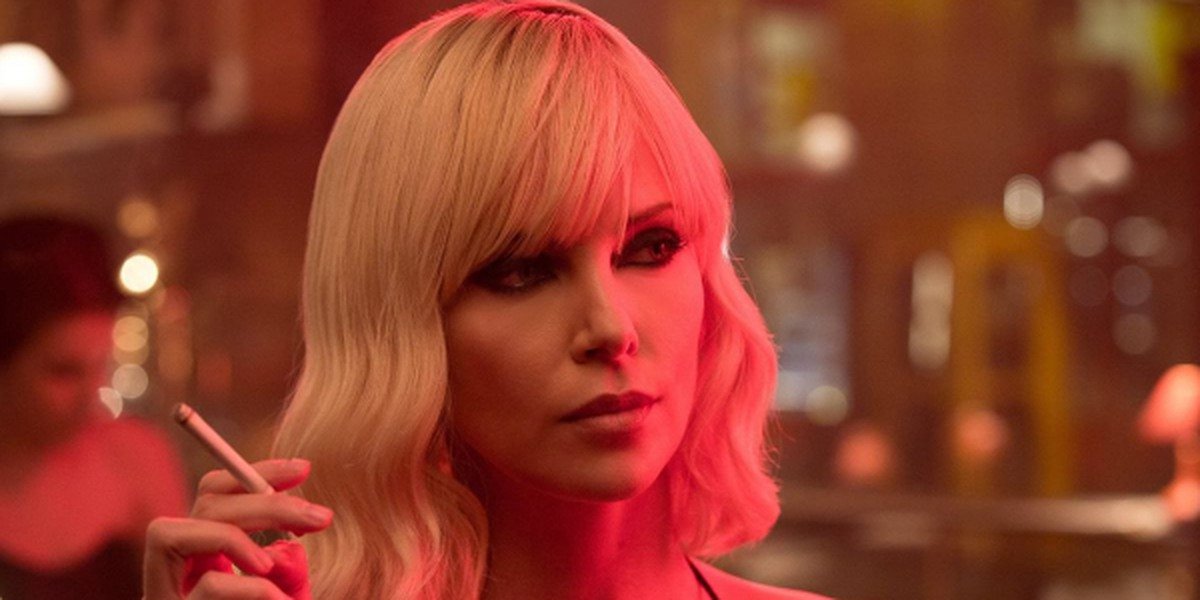 Director: David Leitch
Writer: To be announced
Cast: Charlize Theron
Release Date: To be announced
OOF! John Wick's director, James McAvoy with Charlize Theron in the first part made a blast of a movie. And fans just chilling with one part isn't justice to the eyes and hearts of the action-loving audience.
In the sequel, directed by our favorite David Leitch, we're going to see Charlize reprise the role of the iconic spy Lorraine Broughton. As there is nothing else revealed, the script remains a mystery although we know that the performances and the action scenes are going to be top-notch.
2. Two Eyes Staring
Director: Scott Derrickson
Writer: Scott Derrickson, Paul Boardman
Cast: Charlize Theron
Release Date: To be announced
A remake of the Dutch horror thriller 'Zwart Water' with Charlize Theron producing and acting.
With the director of 'The Exorcism of Emily Rose' and writer Paul Boardman, this next masterpiece is going to come out pretty legendary.
The plot of the movie is a twisted one, where a nine-year-old girl finds out that her friend is not a stranger but her mother's dead twin.
Theron shall play the role of the delusional mother of the nine-year-old.
3. Everything Nice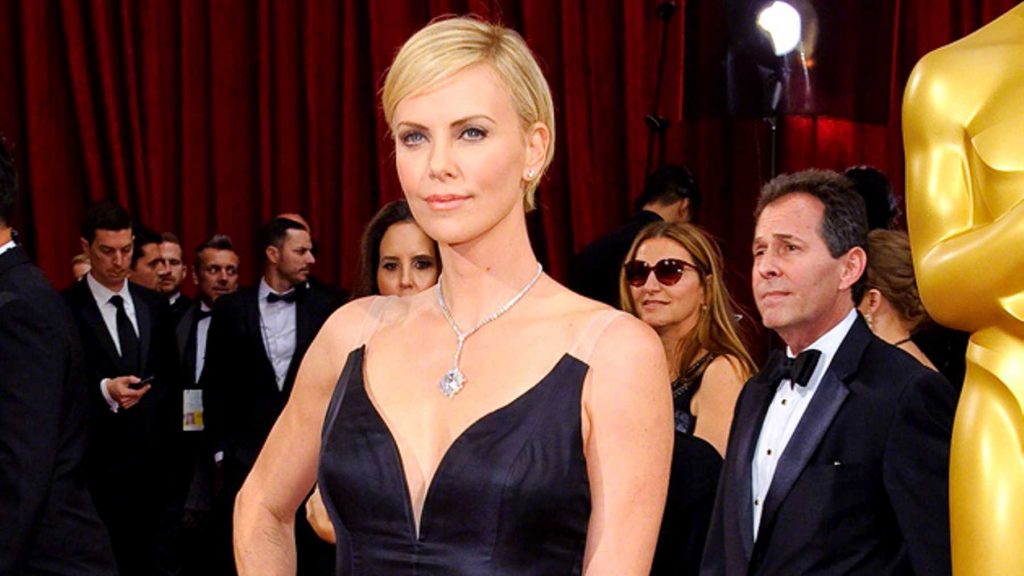 Director: To be announced
Writer: Karen Croner
Cast: Charlize Theron
Release Date: To be announced
An adaptation of Ellen Sherman's novel of the same name. The plot of the movie revolves around Michaela when she is fired from a good-paying job at a big firm. She settles for teaching teenage girls life skills. The new job is going to prove a little tough for her as she herself has problems exhibiting basic social skills.
Well, we have a lot of content to watch and once this pandemic gets over with giving us its new variants every month, there's no stopping our favorite actors to keep shooting for us and there's no stopping us from going to theatres.