The female Tom Cruise of the Hollywood industry. The actress which gave back-to-back super hit movies filled with unmatched action and roles that only a few have guts to play. We're talking about none other than the spectacular Charlize Theron.
The Oscar-winning actress works not only in front of the camera but also plays a major part behind the camera. She also runs a film production company called Denver and Delilah Productions/ Films based in Los Angeles, California.
The 2003 movie Monster brought home the Golden Globe Award for Best Actress in a Motion Picture, the Academy Award for Best Actress and Best Actress in Drama, and the Screen Actors Guild Award for her performance.  Her performance blew many minds and was called "one of the greatest performances in the history of the cinema" by critic Roger Ebert.
Her movie career started in 1995 where she starred in a horror movie called 'Children of the Corn III: Urban Harvest'. She starred with two legends of Hollywood, Al Pacino and Keanu Reeves in 1997 playing a woman plagued with demonic visions in the thriller movie The Devil's Advocate. After this, there was no stopping her.
She starred with Johnny Depp in The Astronaut's Wife, Tobey Maguire, Michael Caine, and Paul Rudd in The Cider House Rules, both in 1999. Charlize's first movie in which she starred as the protagonist came out in 2005. Aeon Flux, based on the animated TV series by Peter Chung failed to be a success due to a lack of quality in scriptwriting. But this couldn't stop Charlize from rising.
The next movie, North Country earned the actress a nomination for Best Actress at the Academy Awards and also at the BAFTAs. She did other excellent movies like Hancock and Atomic Blonde, so here is the list of some of her best movies you need to watch right now.
1. Monster
Director: Patty Jenkins
Writer: Patty Jenkins
Cast: Charlize Theron, Christina Ricci, Bruce Dern, Lee Tergesen
IMDb Rating: 7.3/10
Rotten Tomatoes Rating: 81%
Platforms Available: Vudu, Amazon Prime Video, and Apple TV
The only movie that brought her an Oscar for her performance, Monster is a 2003 crime movie written and directed by Patty Jenkins. Also, in the movie that set her reputation as an outstanding actress, Theron plays a serial killer Aileen Wuornos, and her performance is just mind-blowing and unreal.
She gained 30 pounds and shaved her eyebrows for the role. The plot of the movie revolves around Aileen Wuornos, a long-time prostitute who meets a young Christina Ricci and they fall in love. The plot of the movie elevates when Aileen kills in defense and gives up prostitution. Also, as Aileen and Selby try to legalize their relationship more people have to die. Will this killer relationship workout?
2. Mad Max: Fury Road
Director: George Miller
Writer: George Miller, Brendan McCarthy, Nico Lathouris
Cast: Tom Hardy, Charlize Theron, Nicholas Hoult, Hugh Keays-Byrne, Rosie Huntington-Whiteley, Riley Keough, Zoë Kravitz, Abbey Lee, Courtney Eaton
IMDb Rating: 8.1/10
Rotten Tomatoes Rating: 97%
Platforms Available: Rent/Buy FandangoNOW, Vudu
The role inspired Millie Bobbie Brown to shave her head for the role of Eleven. Imperator Furiosa played by Charlize Theron who joins forces with Max Rockantansky played by Tom Hardy. The film was in pre-production from 1997 but couldn't make progress due to many issues like 9/11 and Iraq War.
With the civilization collapsed there is a widespread of wars. While Tom Hardy is haunted by visions of deceased people, he is captured by the War Boys, the army of the Immortan Joe, and is taken to Joe's Citadel. The movie takes sudden turns and is full of excitement. Would Immortan Joe go easy on Max because of Furiosa?
3. Men of Honor


Director: George Tillman Jr.

Writer: Scott Marshall Smith

Cast: Cuba Gooding Jr., Robert De Niro, Charlize Theron, Aunjanue Ellis

IMDb Ratings: 7.2/10

Rotten Tomatoes Score: 41%

Platforms Available: Youtube, Apple TV
Aspired sharecropper Carl Brashear enlists in the U.S. Navy in order to become the first black master diver in history. However, the resentful and prejudiced Master Chief Billy Sunday plans to make Carl's journey as challenging as possible while he goes through diving training. Carl shows he can overcome the discrimination he faces despite the entire Navy questioning his abilities and undermining his training.
4. Long Shot
Director: Jonathan Levine
Writer: Dan Sterling, Liz Hannah
Cast: Seth Rogen, Charlize Theron, O'Shea Jackson Jr., Andy Serkis, June Diane Raphael, Bob Odenkirk, Alexander Skarsgård
IMDb Rating: 6.8/10
Rotten Tomatoes Rating: 81%
Platforms Available: Rent/Buy Amazon Prime Video, FandangoNOW, Vudu
The versatile actress comes back to prove that she can nail any role she does. With a raunchy sense of humor, the movie looks like an old-fashioned rom-com. As Rogen is very funny in the movie as always but the viewers can't take their eyes off Theron.
Fred Flarsky played by Seth Rogen is a chill journalist always getting in trouble and Charlotte Field played by Charlize Theron is a very influential woman of the world. Somehow, they both run into each other. They recall that they both know each other from childhood and Theron makes him his speechwriter for the elections. Will the dual be unbeatable in humor as well as in the votes?
5. North Country
Director: Niki Caro
Writer: Michael Seitzman
Cast: Charlize Theron, Frances McDormand, Sean Bean, Richard Jenkins, Jeremy Renner, Michelle Monaghan, Woody Harrelson, Sissy Spacek
IMDb Rating: 7.3/10
Rotten Tomatoes Rating: 69%
Platforms Available: Rent/Buy Amazon Prime Video, FandangoNOW, Vudu
Charlize Theron plays a single mother Josey Aimes who is a part of the group of the very first women to work at a local iron mine in Minnesota.
The male workers get offended by the group and sexually harass the women of the group. With all the insults and abuse, the frustrated Josey files a sexual abuse lawsuit despite being warned by her family to not do so. What all will she have to face to deserve her rights?
6. Tully
Director: Jason Reitman
Writer: Diablo Cody
Cast: Charlize Theron, Mackenzie Davis, Mark Duplass, Ron Livingston, Elaine Tan
IMDb Rating: 7.0/10
Rotten Tomatoes Rating: 87%
Platforms Available: Rent/Buy Amazon Prime Video, FandangoNOW, Vudu
Is there any character this woman can't play? Charlize Theron has always flabbergasted the fans along with the critics. For playing this character Theron was nominated for the Best Actress in a Comedy Movie at the Critics' Choice Awards and also for the Best Actress – Motion Picture Musical or Comedy at the Golden Globe Awards.
The plot of the movie surrounds Marlo played by Theron, who is about to give birth to her third child. Also, there is her husband Drew played by Ron Livingston who is a hard worker and loves her with all his heart but fails to understand how hard mothership tests his wife.
Marlo's wealthy brother hires a nighttime nanny to help Marlo with her workload. Marlo soon understands how Tully manages all the things that looked so hard for Marlo. Soon they become best friends through understanding and effort. Will motherhood turn out to be easy for once?
7. Bombshell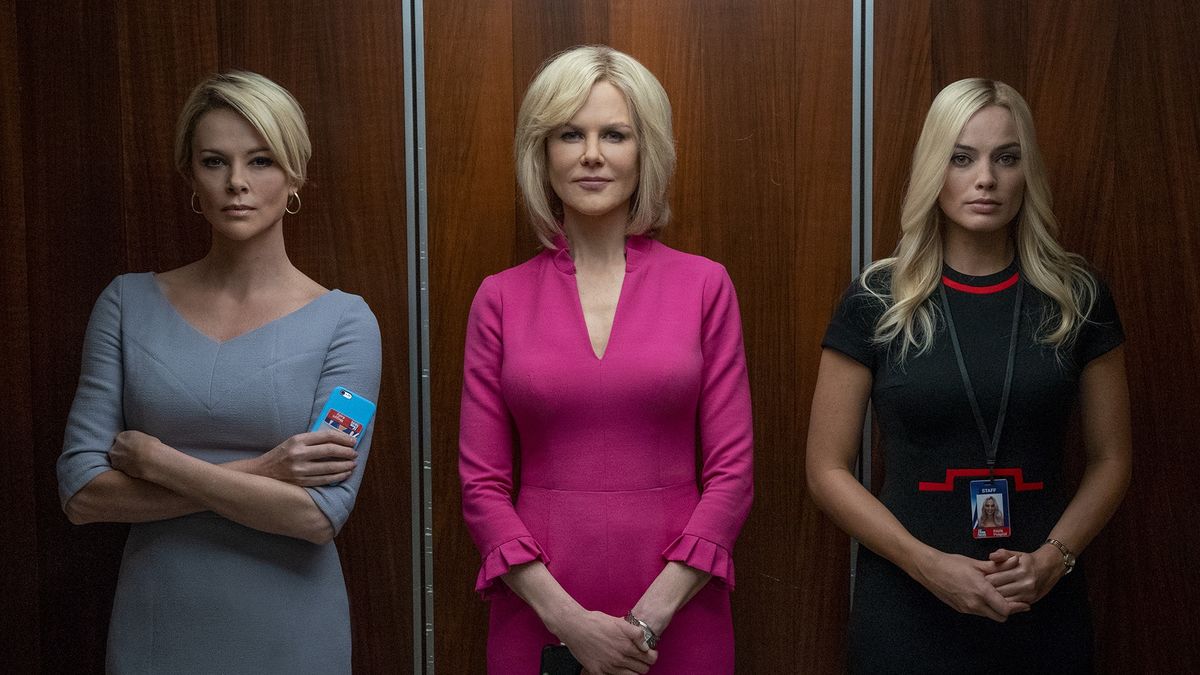 Director: Jay Roach
Writer: Charles Randolph
Cast: Charlize Theron, Nicole Kidman, John Lithgow, Kate McKinnon, Connie Britton, Malcolm McDowell, Allison Janney, Margot Robbie
IMDb Rating: 6.8/10
Rotten Tomatoes Rating: 69%
Platforms Available: Amazon Prime Video, Hulu
Released in 2019, this bombshell of a movie showcased the accounts of three women at Fox News setting out to expose the CEO of the company for sexual harassment.
The movie takes the audience through a mere monotonous script throughout the run time. Moreover, a difficult journey for the women against a powerhouse, Roger Ailes. Will they be successful in what they aim to get?
8. In the Valley of Ela
Director: Paul Haggis
Writer: Paul Haggis
Cast: Tommy Lee Jones, Charlize Theron, Frances Fisher, Susan Sarandon
IMDb Rating: 7.2/10
Rotten Tomatoes Rating: 74%
Platforms Available: Rent/Buy Amazon Prime Video, FandangoNOW, Vudu
A crime drama mystery film was written and directed by Paul Haggis, with Tommy Lee Jones, Charlize Theron, and Susan Sarandon. The movie is based on the facts of the murder case of Richard T. Davis of Baker Company, 1-15 IN.
A police detective played by Charlize Theron and a retired Army sergeant played by Tommy Lee Jones shake hands to find the sergeant's soldier son who disappeared as soon as he returns home from Iraq. Will their team-up be a success?
9. Atomic Blonde
Director: David Leitch
Writer: Kurt Johnstad
Cast: Charlize Theron, James McAvoy, John Goodman, Til Schweiger, Eddie Marsan, Sofia Boutella, Toby Jones
IMDb Rating: 6.7/10
Rotten Tomatoes Rating: 78%
Platforms Available: Rent/Buy Amazon Prime Video, FandangoNOW, Vudu
With a dull script but amazing graphics outstanding music choice and extreme fight scenes. With no significant character development and a jumbled-up plot and confusion.
The plot surrounds Lorraine Broughton played by Charlize Theron who is the most elite spy in MI6. While the Berlin Wall is about to fall, she sets out on a mission to retrieve a priceless document and bust an espionage ring. Will she be able to handle all the heat?
10. That Thing You Do!
Director: Tom Hanks
Writer: Tom Hanks
Cast: Tom Everett Scott, Liv Tyler, Johnathon Schaech, Steve Zahn, Ethan Embry, Tom Hanks, Charlize Theron, Bill Cobbs, Obba Babatundé, Alex Rocco, Chris Isaak
IMDb Rating: 6.9/10
Rotten Tomatoes Rating: 94%
Platforms Available: Rent/Buy FandangoNOW, Vudu, Amazon Prime Video
You know everyone has their list of movies they love, and the key significance of the movie is that it's extremely beautiful and extremely underrated. This movie shall top that of yours. With such an amazing cast which changed the life of the then-budding actors and made them what they are today. Tom Hanks, Liv Tyler, and many others performed their heart out in their characters.
It's said that the more you watch this movie, the more you fall in love with it. With a simple and subtle script written by Tom Hanks and also directed by him, the movie is an example of innocence and deep meanings with a beautiful vibe only a few other movies can match.
The plot of the movie revolves around a small-town band, eventually, they get recognized by the Wily band manager Mr. White. The band achieved the height with the release of a Beatles-style pop song in 1964. From here it's the only highway for the band. How will they handle success?
11. The Devil's Advocate 
Director: Taylor Hackford
Stars: Keanu Reeves, Al Pacino, Charlize Theron, Jeffrey Jones
The Devil's Advocate, also known as Devil's Advocate, is a 1997 American supernatural horror film with Keanu Reeves, Al Pacino, and Charlize Theron in the lead roles. It was directed by Taylor Hackford and written by Jonathan Lemkin and Tony Gilroy.
It is based on Andrew Neiderman's 1990 novel of the same name and centers on a talented young Florida lawyer (Reeves) who accepts an offer to work for a prestigious firm in New York City. The lawyer gradually realizes the firm owner (Pacino) is not who he seems to be and is actually the Devil as his wife (Theron) is plagued by terrifying visions.
12. Snow White and the Huntsman
Director: Rupert Sanders
Stars: Kristen Stewart, Chris Hemsworth, Charlize Theron, Sam Claflin, Bob Hoskins
Writer-Evan Daugherty, John Lee Hancock, and Hossein Amini
The 2012 American fantasy film is based on the German fairy tale "Snow White" compiled by the Brothers Grimm.  In the film's version of the story, Snow White is imprisoned as a child by her wicked stepmother, the formidable sorceress Queen Ravenna.
Eric the Huntsman is hired by Ravenna to catch Snow White after she flees into the forest, but he ends up joining her in an effort to overthrow Ravenna.
13. Prometheus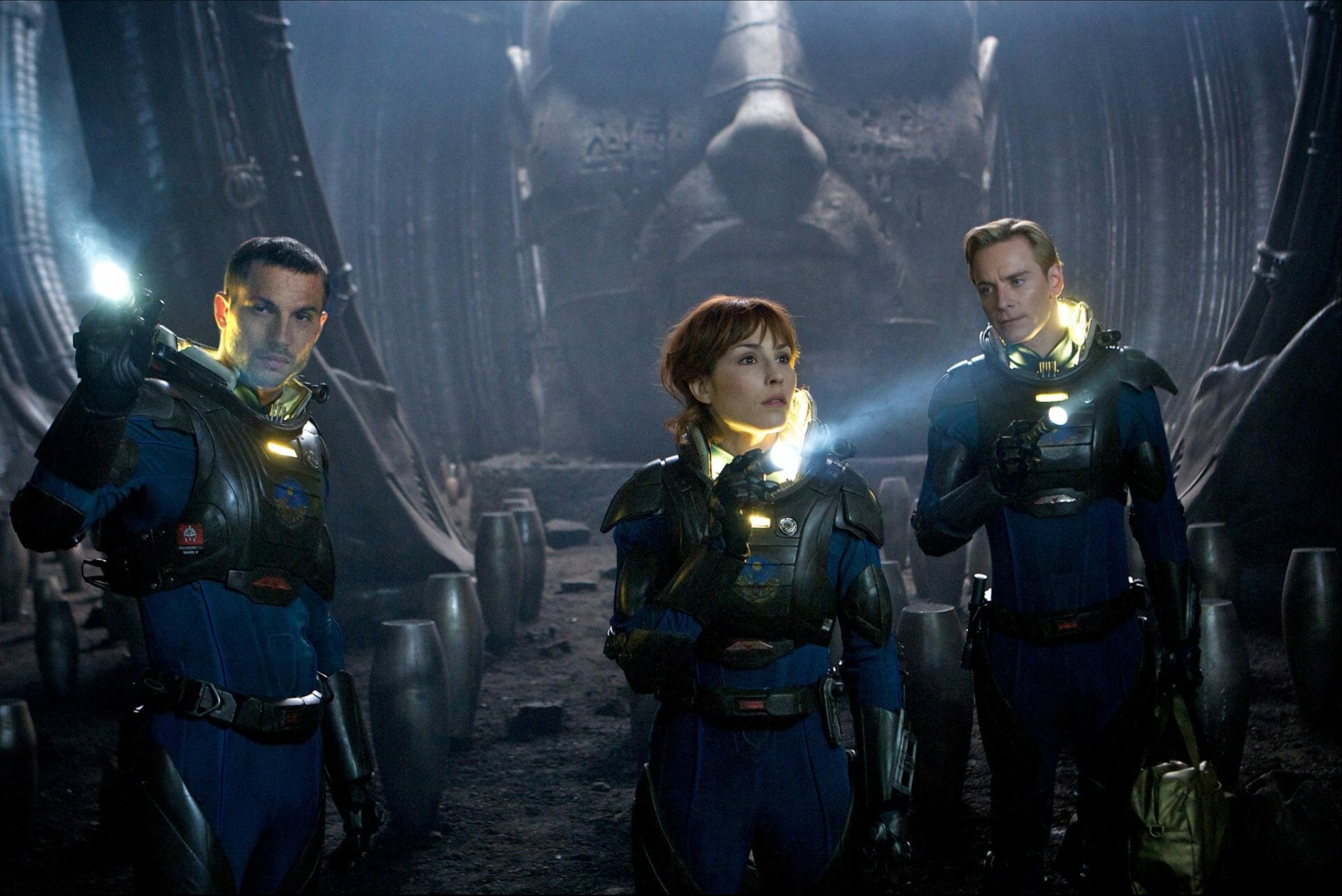 Director: Ridley Scott
Stars: Noomi Rapace, Logan Marshall-Green, Michael Fassbender, Charlize Theron
Prometheus (/prmiis/; Ancient Greek, [promthéus], possibly meaning "forethought") is a Titan god of fire from Greek mythology. Also, the most famous example of Prometheus's defiance of the gods is when he stole fire from the gods and gave it to humanity in the form of technology, knowledge, and civilization in general.
14. North Country
Director: Niki Caro
Stars: Charlize Theron, Jeremy Renner, Frances McDormand, Thomas Curtis
Josey Aimes leaves her abusive husband in 1989 and returns with her kids Sammy and Karen to her hometown in northern Minnesota. She moves in with her parents, Alice and Hank. Hank despises Josey and thinks she is promiscuous because Josey had Sammy as a teenager from an unidentified father.
While working a job washing hair, Josey runs into an old friend, Glory Dodge, who works at the nearby iron mine and advises Josey to follow in her footsteps because the pay at the mine is six times higher than what Josey is currently earning. Hank and Josey's relationship suffers after Josey accepts the job.
Josey and her kids move in with Glory and the mine because Hank, who works there as well, thinks women shouldn't be working there.
15. The Italian Job
Director: F. Gary Gray
Stars: Donald Sutherland, Mark Wahlberg, Edward Norton, Charlize Theron
The Italian Job is a 2003 American heist action movie with an ensemble cast that includes Mark Wahlberg, Charlize Theron, Edward Norton, Jason Statham, Seth Green, Mos Def, and Donald Sutherland. It was directed by F. Gary Gray.
The story follows a motley crew of thieves who intend to steal gold from a former associate who betrayed them in this American remake of the British film from 1969. Despite having a similar name, this movie's plot and cast diverge from the originalwork; Gray called it "an homage to the original.
16. The Road
Director: John Hillcoat
Stars: Viggo Mortensen, Charlize Theron, Kodi Smit-McPhee, Robert Duvall
Based on Cormac McCarthy's 2006 novel of the same name, The Road is a 2009 American post-apocalyptic survival movie that was directed by John Hillcoat and written by Joe Penhall. Viggo Mortensen and Kodi Smit-McPhee play a father and son in a post-apocalyptic wasteland, respectively, in the movie.
17. Sweet November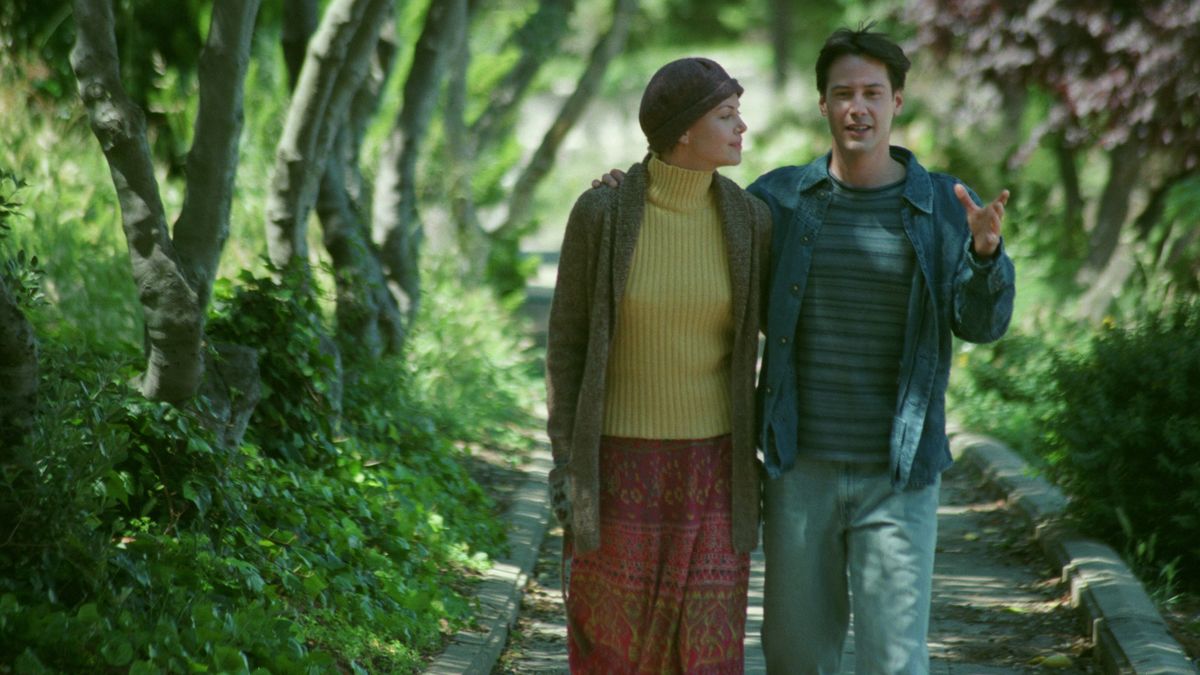 Director: Pat O'Connor
Stars: Keanu Reeves, Charlize Theron, Jason Isaacs, Greg Germann
Pat O'Connor and Keanu Reeves star in the 2001 American romantic drama film Sweet November, which is set in San Francisco. Moreover, with some plot differences, the movie is loosely based on Herman Raucher's 1968 film Sweet November, which starred Anthony Newley and Sandy Dennis.
Release day for Sweet November was February 16, 2001. Moreover, critics gave it poor ratings, and it made $65 million globally.
18. The Cider House Rules 
Director: Lasse Hallström
Stars: Tobey Maguire, Charlize Theron, Michael Caine, Delroy Lindo
Homer Wells develops in St.Cloud's,an orphanage in Maine run by the affable Dr. Wilbur Larch. Foster parents took him back twice, but the first time they felt he was too quiet (because babies in orphanages quickly learn that crying is useless), and the second time they beat him. In addition to having an ether addiction, Dr. Larch secretly performs abortions.
19. Reindeer Games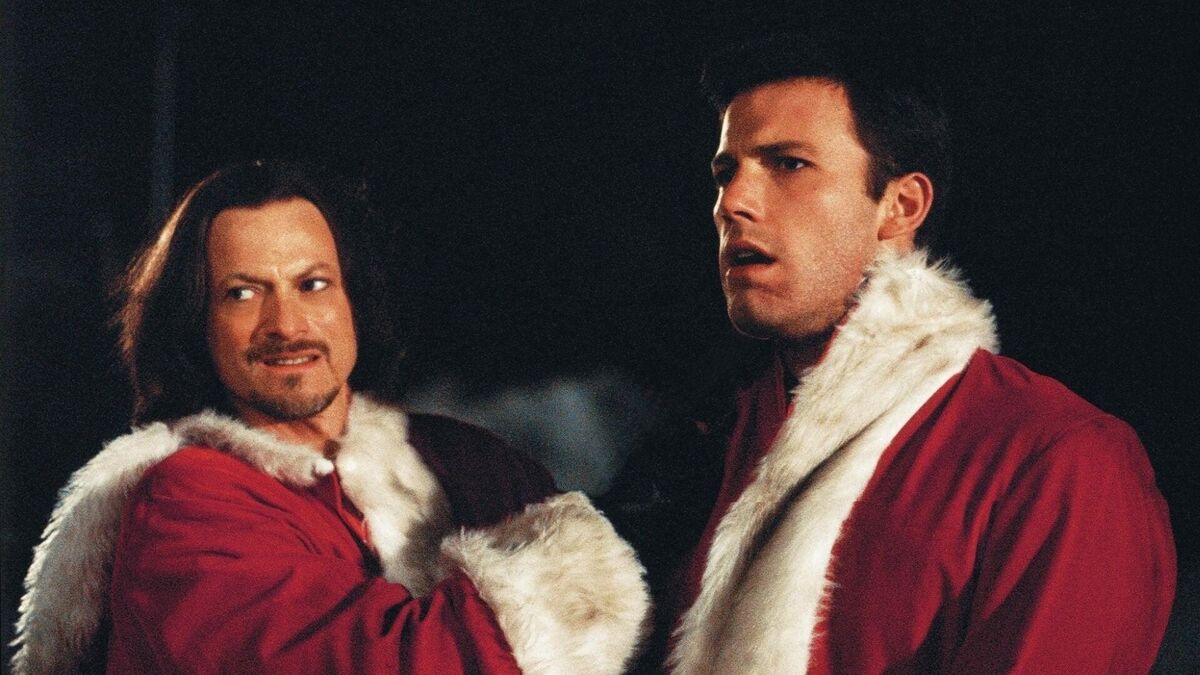 Director: John Frankenheimer
Stars: Ben Affleck, Gary Sinise, Charlize Theron, James Frain
Nick Cassidy and Rudy Duncan, who share a cell, have two days until their release. Despite never having met, Nick has been communicating via letter with a young woman by the name of Ashley Mercer. Rudy wants to spend Christmas with his family, while Nick wants to meet Ashley as soon as he is free.
While defending Rudy from the other prisoners during a fight, Nick is killed. After being freed, Rudy meets Ashley by posing as Nick. After dining, they have sex in a cabin.
20. The Legend of Bagger Vance 
Director: Robert Redford
Stars: Will Smith, Matt Damon, Charlize Theron, Bruce McGill
Jack Lemmon's character, Hardy Greaves, a senior having his sixth heart attack while playing golf, muses on how his late wife used to question why he continued to engage in "a game that seems destined to kill" him. He starts telling the tale of his childhood hero, Rannulph Junuh (Matt Damon), after describing his love for the game.
Junuh, a well-known golfer from a wealthy family, is Savannah, Georgia's favorite son. Also, he and his stunning girlfriend Adele Invergordon (Charlize Theron) appear to have it all. When his entire company is wiped out in battle as a captain in the American Army during World War I, Junuh experiences trauma.
21. Trapped 
Director: Luis Mandoki
Stars: Kevin Bacon, Charlize Theron, Courtney Love, Stuart Townsend
By patenting a novel anesthetic drug, research physician Dr. Will Jennings has achieved a significant career milestone.
A strange woman named Cheryl approaches him after he gives a presentation about the patent at a conference in a Seattle hotel and introduces herself as a fan of his work. Will is forced into his hotel room by Cheryl after she makes an attempt to seduce him in the hallway while holding a gun to his head.
22. Mighty Joe Young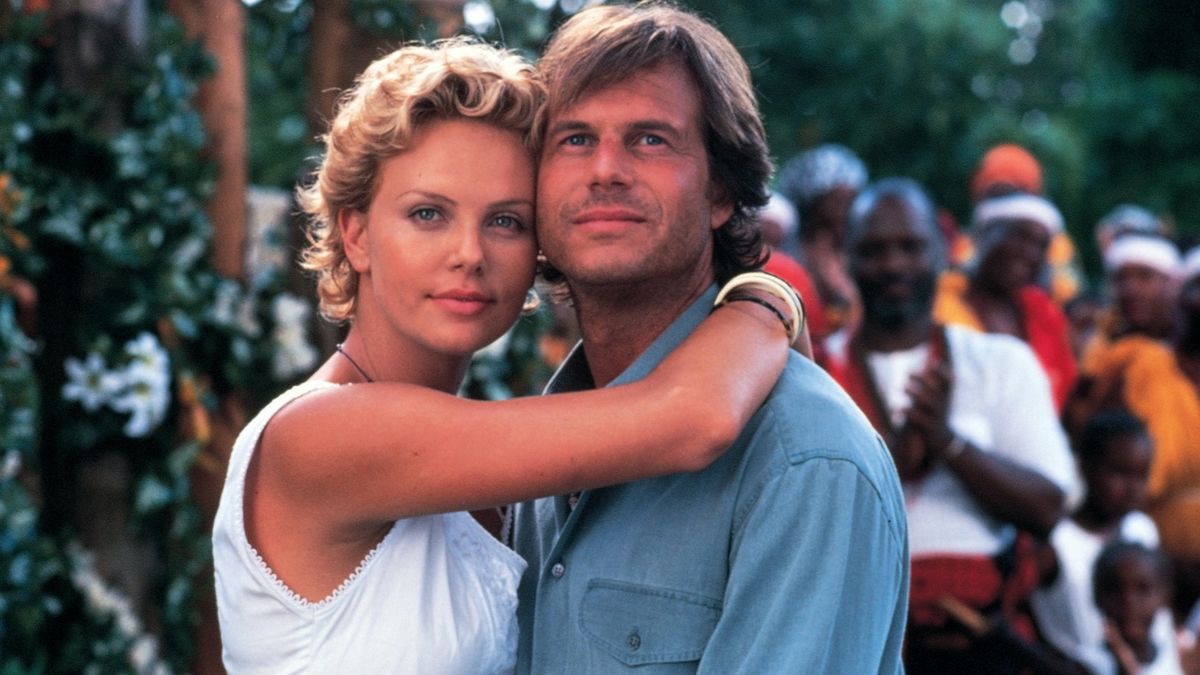 Director: Ron Underwood
Stars: Bill Paxton, Charlize Theron, Rade Serbedzija, Peter Firth
Zoologist Gregg O'Hara (Bill Paxton) and Jill Young (Charlize Theron), with whom he grew up, transport the fabled Joe, a mountain gorilla that stands fifteen feet tall, to an animal sanctuary in California. To exact revenge on Joe, Poacher Strasser (Rade Serbedzija) travels back in time.
23. The Burning Plain

(2008)
Director: Guillermo Arriaga
Stars: Charlize Theron, John Corbett, José María Yazpik, Robin Tunney
This movie follows a nonlinear narrative wherein events are revealed out of order, as is typical of Arriaga's works. The following plot synopsis is written in chronological order, so it does not exactly correspond to how the events were presented on screen.
Beginning sometime in the middle of the 1990s, Gina, a wife and mother of four, is introduced in a small town close to Las Cruces, New Mexico (on the border with Mexico). Although Gina's teenage daughter Mariana is unaware of their relationship, Gina is having an affair with a local man named Nick Martinez who also has a family. Mariana goes to Nick's trailer with her mother.
24. Waking Up in Reno

(2002)
Director: Jordan Brady
Stars: Billy Bob Thornton, Charlize Theron, Patrick Swayze, Natasha Richardson
A Little Rock car dealer named Lonnie Earl Dodd appears in his own corny television commercials. Roy and Candy Kirkendall, who are trying to start a family, are best friends with him and his wife Darlene.
When the two couples decide to travel across the country to attend a monster truck rally, Lonnie Earl pulls a brand-new SUV off his lot, and the four set off in that direction after she and her mother arrive at Nick's trailer.
25. Young Adult
Director: Jason Reitman
Writer: Diablo Cody
Cast: Charlize Theron, Patton Oswalt, Patrick Wilson, Elizabeth Reaser
IMDb Rating: 6.2/10
Rotten Tomatoes Rating:  80%
Platforms Available: Amazon Prime Video
Yet another amazing performance by Charlize Theron playing Mavis Gary, a successful writer of teen literature who returns home with the thought of stealing her high-school sweetheart played by Patrick Wilson who by the way is married now.
As Mavis Gary is not able to come out of her teenage world, she finds another classmate Patton Oswalt who is also suffering from the same. Will they both wreak havoc together?
Here, we finish the list we hope you enjoyed reading this list.