If you are bored of the regular American movies on OTTs, exploring foreign films might be the next best thing to keep you entertained. Netflix has bought a few great movies made in Russia that authentically depict their history, language and lifestyle. If you are already exposed to russian alternative, english films set in other places, these may be a great starting point for some new variety of netflix movies!
Attention all Russain Leaners! If you're one among the fans who are looking to learn Russian language like native Russian speakers and get a better grip on Russian words then you should, of course, watch Russian movies through which you will learn Russian.
Below is a list of the top 25 Russian movies streaming on Netflix. The list also includes several movies promoting Russian history, the Russian revolution, soviet union activities and Russian culture.
25. Locust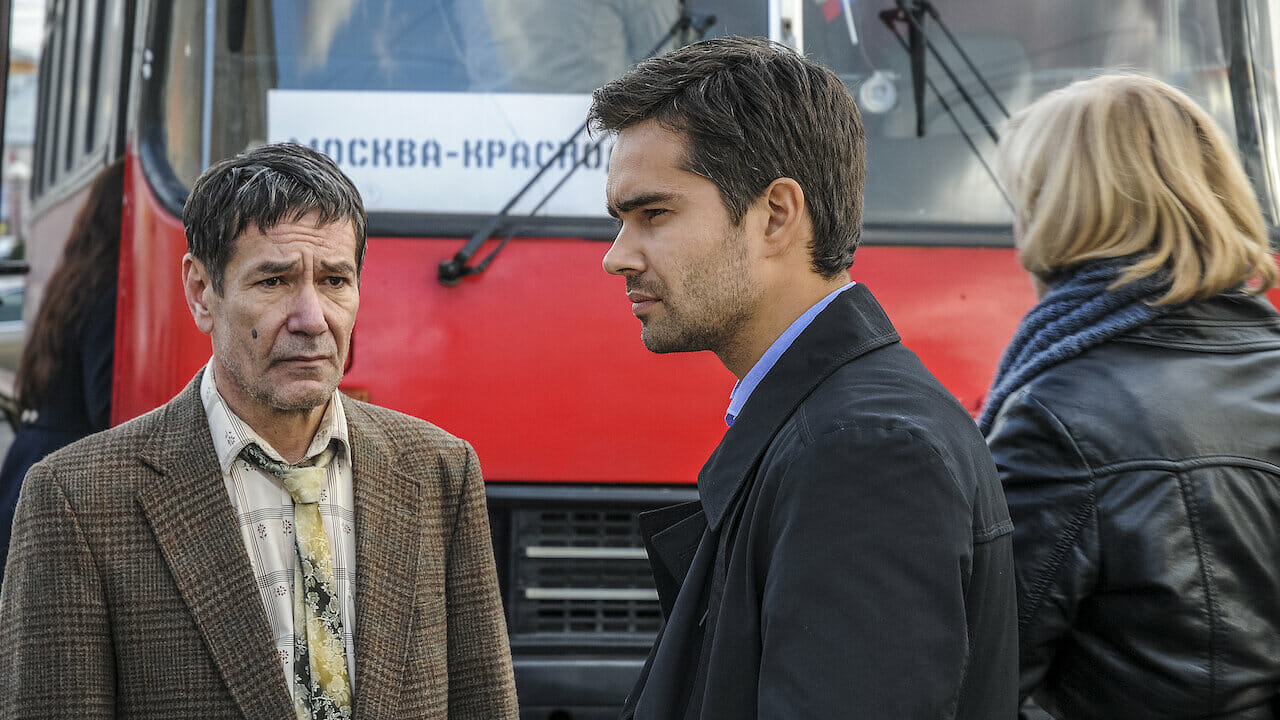 This steamy thriller about star-crossed lovers from various social backgrounds is a 4-part tragic drama. It begins as a summer romance between a struggling poet and a woman from a big city, but it quickly intensifies. He is her only option because his family won't accept him.
After the summer is over, she goes back home and marries her dad's wealthy friend. Things get messy when the poet finds her.
As they look for ways to stay together over the course of several years, they find themselves in progressively riskier situations that end in disaster. An entertaining series you could watch in a couple of nights with excellent acting and pacing.
24. The Method  
Director– Marcelo Piñeyro
Writers– Jordi Galceran Mateo Gil Marcelo Piñeyro
When a renowned detective hires a recent graduate of the Moscow police academy as a trainee, the woman is thrilled. But his approaches aren't at all what she had anticipated.
He is antisocial, withdrawn, mentally ill, and employs a covert technique to track down serial killers.
Although there is a lot of violence, the two main characters have a terrific dynamic, and you get a fascinating look at Russian culture. Some scenes could be too rapid for you to follow if you're just starting off.
23. To The Lake
This television show is based on a widely read book. Moscow becomes a city of the dead due to an unidentified and terrible respiratory infection, forcing Anna and her lover to leave for safety. Together with a shaky group of relatives and neighbours, they travel to a lake in the extreme north of Russia.
All city entrances are sealed off in the meantime, currency depreciates, people are fighting and looting, and marauding gangs are prowling everywhere.
The survivors are followed as they struggle to survive with dwindling food and fuel resources in the television show. It's a tense zombie drama with excellent characterization, a little romance, and—best of all—no zombies. This is a nice one to take if you can considering the year we just had.
22. Sparta
Writers and director-Ulrich Seidl
Screenplay– Ursula Seidl
Starring– Veronika Franz, Hans-Michael Georg Friedrich Rehberg, Elena Florentina Pop
A skilled investigator is drawn into the world of a perilous virtual reality game that the pupils play while looking into the inexplicable death of a teacher.
The detective believes that something is being kept from the students even if the teacher's death appears to be a suicide. He makes the decision to work covertly while pretending to be a teacher.
Because the dialogue is so simple to understand, an upper beginner should have no trouble. Additionally, you'll hear a lot of jargon from video games and learn about how Russian teenagers behave at school, including bullying.
21. Better Than Us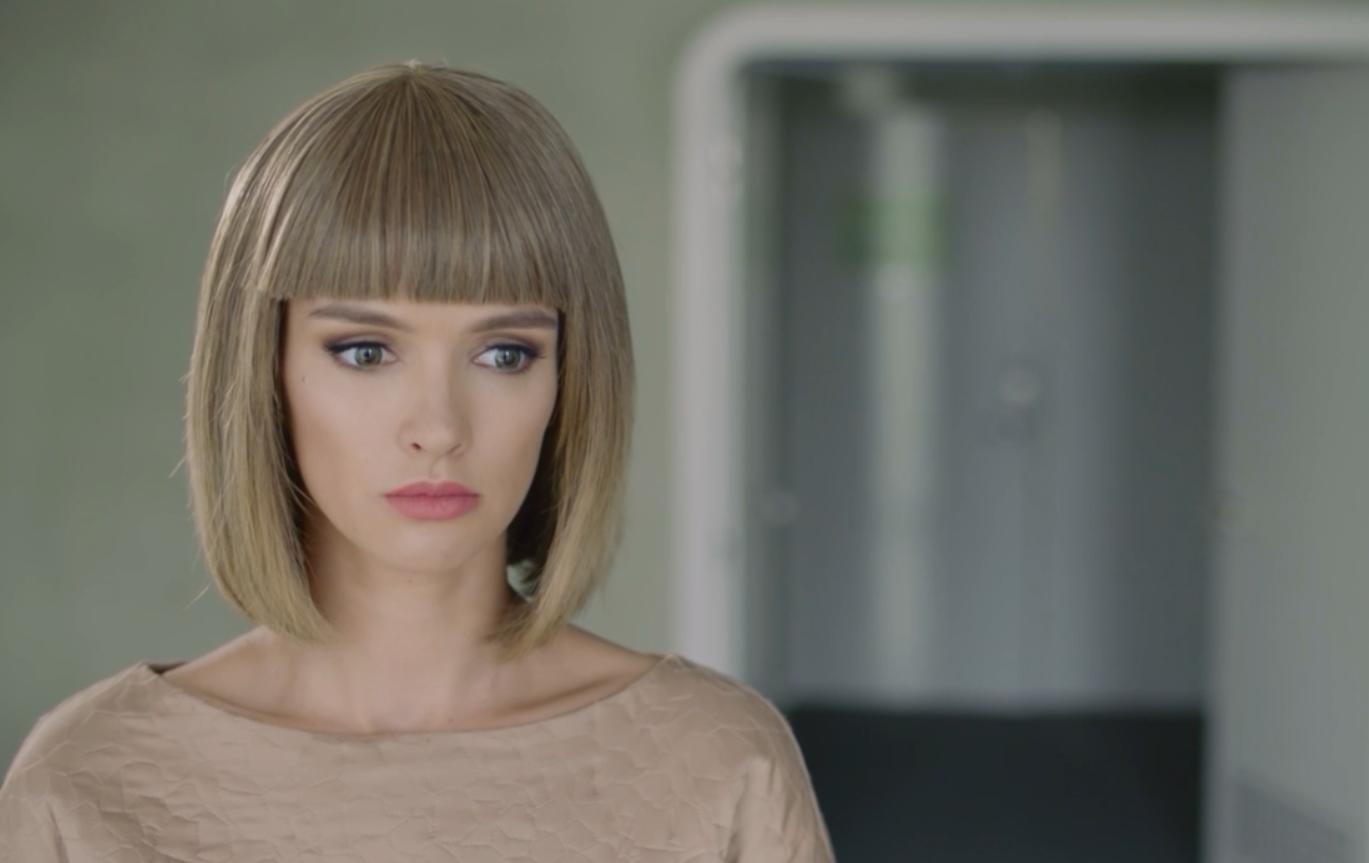 This show is awesome! In the Moscow, 2029 setting, robots have replaced humans in many aspects of daily life, including menial employment. They work as chefs, lovers, security guards, and people who help raise kids.
A damaged family unintentionally acquires a special, cutting-edge robot that is being sought after by many bad people, homicide investigators, and the Russian robotics company that purchased her.
Because "Arisa" is taught to defend herself and her chosen family at any costs, many people are upset when she bonds with a 5-year-old after escaping and killing a guy.
The adolescent son of the family joins a militant anti-robot group that seeks to eradicate robots from the globe in the meantime.
20. Fatal Illusions
Director: Anna Elizabeth James
Writer: Anna Elizabeth James
Cast: Dermot Mulroney, Kristin Davis, Shanola Hampton
IMDb Rating: 3.7/10
The celebrated illusionists, the Romanov brothers, put up their last show before they end their partnership. But what ensues is a tragedy as one of their assistants disappears from the tank full of water. On their stage headphones, a mystery voice claims that he has the girl and will kill her if the show does not go on, despite having messed with their equipment.
19. Break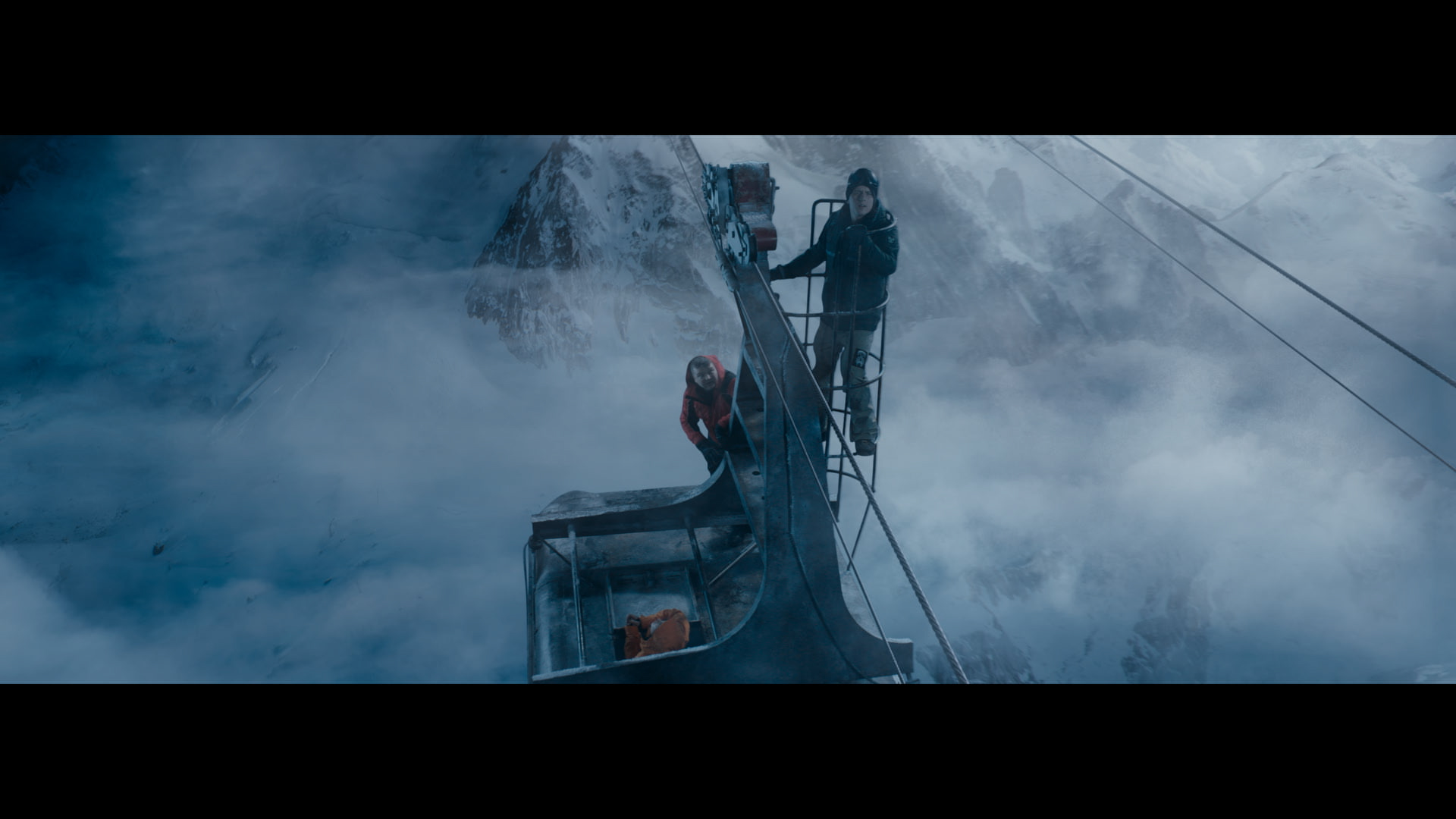 Director: Tigran Sahakyan
Writer: Denis Kosyakov, Alexandr Nazarov, Olga Rud
Cast: Irina Antonenko, Andrey Nazimov, Denis Kosyakov
IMDb Rating: 4.6/10
A troupe of 3 guys and two girls goes on a holiday to celebrate New Year's at the top of a mountain. But this quickly turns into a tragic nightmare when their cable car halts when they are crossing an abyss. Fear and desperation take over, causing a fall out between the group.
18. Chernobyl: Abyss (2019)
Director: Danila Kozlovskiy
Writer: Djamel Bennecib, Elena Ivanova, Aleksey Kazakov
Cast: Danila Kozlovskiy, Oksana Akinshina, Filipp Avdeev
IMDb Rating: 5.1/10
Chernobyl: The Abyss is the main major Russian component film about the aftermath of the explosion at the Chernobyl thermal energy plant when many people gave their lives to clean up the disaster site and effectively avert a significantly bigger catastrophe that could have turned a large portion of Europe into a terrible rejection zone.
Alexey, a firefighter at the power station, is the film's unlikely legend. On a perilous mission to discharge water from a repository beneath the devouring reactor, he is aided by Valery, an expert, and Boris, a tactical jumper.
They lack the capacity to cope with real preparation; the water in the overcrowded passageways they must cross is becoming increasingly sultry as the liquid reactor centre leaks closer and closer. The three men go into the depths of the reactor building, willing to give up their lives to avert a far more serious disaster.
The main character, firefighter Alexey, works at the Chernobyl thermal energy facility but is pondering going to Kiev to avoid wasting his life in this backwater. Overall, he stumbles into his former love interest Olga at a stylist's and the power unit detonates. As a result, Alexey must forego relocating and instead travel to the epicentre of the disaster to prevent radiation from spreading to Europe.
The Chernobyl disaster, which inspired a blockbuster HBO small-scale series in 2019, is mostly ignored in Russian films . Furthermore, Chernobyl 1986 does little to modify this.
17. Kresty (2020)
Director: Angelina Golikova
Writer: Elizaveta Koniakina, Sergei Miroshnichenko
Cast: Angelina Golikova, Elizaveta Koniakina, Sergei Miroshnichenko
IMDb Rating: 5.6/10
Kresty is one of Russia's oldest and largest detention institutions, located in the heart of Saint Petersburg. Kresty's historical setting echoes Russia's historical backdrop. The movie includes popular russian actors like Angelina Golikova, Elizaveta Koniakina, Sergei Miroshnichenko.
Throughout the jail's 130-year history, many people have passed through its gates: progressives, engineers, commanders, professors, authors, researchers, criminals, and chronic executioners.
The Kresty prison is essentially society, where human indecencies, as well as power, opportunity, and composure, emerge without limit.
16. Chagall-Malevich 
Director: Aleksandr Mitta
Writer: Aleksandr Mitta, Kristii Schneider
Cast: Leonid Bichevin, Anatoliy Belyy, Kristii Schneider
IMDb Rating: 5.9/10
To recreate the world of folklore ballad and myth originally made by Marc Chagall, this film serves as an ode to his work. What unfolds on the screen is a well-dramatized display of creativity, facts, and exaggeration inspired by his dreams and wild imagination.
15. 8 First Dates 
Director: David Dodson, Sasha Malarevsky, Alexander Yurchikov
Writer: Ekaterina Gordetskaya, Studiya Kvartal-95, Andrey Yakovlev
Cast: Oksana Akinshina, Volodymyr Zelenskyy, Denis Nikiforov
IMDb Rating: 6.1/10
A crazy comic tale where the protagonists wake up in the same bed every morning, regardless of where they fall asleep. They soon realize that they are stuck in a time loop and eventually get to know each other better.
14. Mermaid
Director: Stephen Chow
Writer: Hing-Ka Chan, Stephen Chow, Chi-Keung Fung
Cast: Chao Deng, Show Lo, Yuqi Zhang
IMDb Rating: 6.2/10
A shy little girl grows up trusting that she has a superpower to make wishes come true. But as she becomes an adult, she must face reality when she travels to Moscow and faces struggles, emotions and life head first.
13. Secret Magic Control Agency
Director: Aleksey Tsitsilin
Writer: Analisa LaBianco, Vladimir Nikolaev, Jeffery Spencer
Cast: Nicholas Corda, Sylvana Joyce, Alyson Leigh Rosenfeld
IMDb Rating: 6.2/10
The main characters from a popular fairy-tale for children, Hansel and Gretel, are recruited as secret agents. They are forced to use their wit, quick thinking, teamwork, and magic to find and rescue a missing king on their latest mission.
Hansel and Gretel, the Secret Magic Control Agency's two top experts, are dispatched to confront the witch of the Gingerbread House.
12. Major Grom: Plague Doctor (2021)
Director: Oleg Trofim
Writer: Vladimir Besedin, Evgeny Eronin, Artyom Gabrelyanov
Cast: Tikhon Zhiznevskiy, Lyubov Aksyonova, Sergei Goroshko
IMDb Rating: 6.3/10
This is one of the most expensive and intriguing Russian movie projects of 2021. It is based on Russian (which is extremely intriguing!) realistic novels of the same name published by Bubble Comics.
Police Major Igor Grom is well-known across St. Petersburg for his perceptive personality and hopeless attitude toward criminals. However, everything changes dramatically as a person appears behind the Plague Doctor's veil.
After declaring that his city is "infected with the disease of chaos," he begins "therapy," murdering people all at once with the use of money and great public position. Society is up in arms. The officers are elderly. Surprisingly, Igor has difficulties in the examination, the outcome of which might determine the fate of the entire city.
This common superhuman behaviour creates a specific realistic book setting, similar to Nolan's Gotham City. There is a gaudy bar Golden Dragon filled with the entire evil foundation, the police base camp is located in a royal home, and Grom, like Batman, leans towards rooftops.
The parody, inspired in part by Baz Luhrmann's Moulin Rouge, is a component of director Zhora Kryzhovnikov's marketing strategy of exaggerating everything to the point of inconceivable obscenity. This is how this film should be viewed: as a completely ridiculous spoof for a fun night out.
11. Dovlatov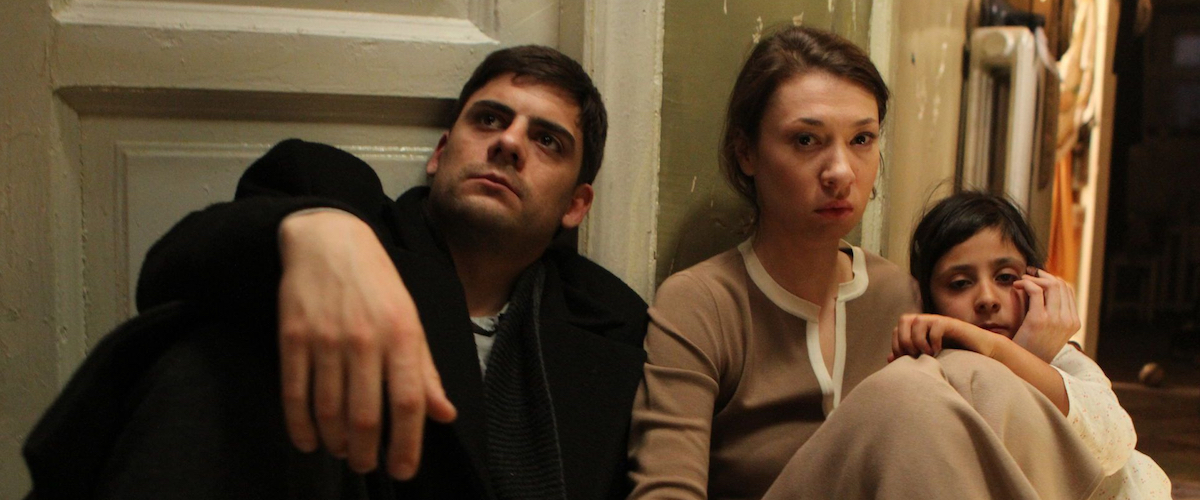 Director: Aleksey German Jr
Writer: Aleksey German Jr, Yulia Tupikina
Cast: Milan Maric, Danila Kozlovskiy, Helena Sujecka
IMDb Rating: 6.4/10
The movie spans the timeline of six days in the life of the cutting-edge writer who wrote beyond the narrow views and limits of Soviet Russia in the 1970s. Sergei Dovlatov struggled to maintain and display his ability alongside poet Joseph Brodsky.
10. Black Sea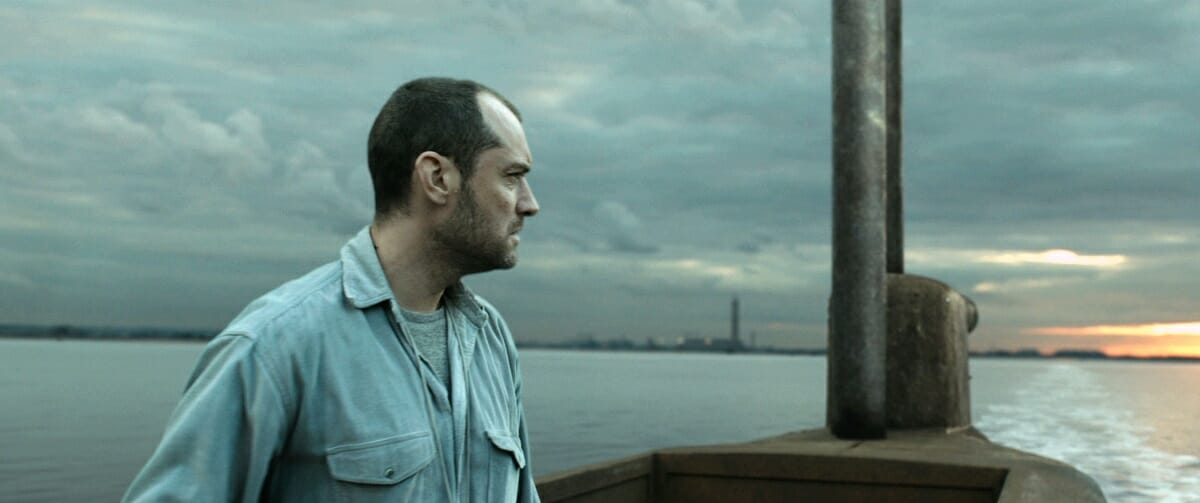 Director: Kevin Macdonald
Writer: Dennis Kelly
Cast: Jude Law, Scoot McNairy, Ben Mendelsohn
IMDb Rating: 6.4/10
A well-experienced submarine captain loses his job. He decides to get together a crew of misfits to find a sunken treasure rumored to be forgotten deep in the Black Sea. When greed and frenzy take over their travel, the mission goes south and turns into a fight for survival.
Following ten years of grueling labor at a maritime rescue organization, Robinson, the recently retired submarine chief, decides to risk everything in quest of a fabled hidden treasure: a submerged Nazi U-boat stocked with gold ingots of infinite value.
Robinson organizes a hand-picked mixed crew of hostile specialists to sweep the vast bottom of the viral Black Sea in a rusted Soviet submarine in order to unearth the unclaimed reward beneath the nose of the Russians and their menacing maritime navy. Regardless, when avarice overcomes the all-around isolated group, the commitment to an analogous offer swiftly fades.
9. Sputnik (2020)
Director: Egor Abramenko
Writer: Oleg Malovichko, Andrey Zolotarev
Cast: Oksana Akinshina, Fedor Bondarchuk, Pyotr Fyodorov
IMDb Rating: 6.4/10
At the Cold War level, a Soviet shuttle crashes lands after a failed mission, leaving the leader as the only survivor. Something dangerous may have returned to Earth with the cop after a respected Russian doctor assesses his psychological health. Sputnik is a great movie for everyone who wants to be among the one for watching russian movies
The director was undoubtedly influenced by Ridley Scott's Alien and John Carpenter's The Thing, but Sputnik stands out among numerous versions of the plot. In any case, it is intricately interesting. It's not just a vintage loathing, but an "imaginative extreme noir," where aesthetic compositions are as important as surprising outcomes.
8. Flight Crew
Director: Nikolay Lebedev
Writer: Tikhon Kornev, Yuriy Korotkov, Nikolay Kulikov
Cast: Danila Kozlovskiy, Vladimir Mashkov, Agne Grudyte
IMDb Rating: 6.6/10
When a distress call for help is received from a volcanic island, a Russian airliner set out on a rescue mission. This takes them further into danger than they ever thought they'd go and turns out to be a fight for the victims' lives as well as their own.
A story of bravery, compassion, and human pride being scrutinized by a cold-hearted force of nature. A young pilot gets discharged from the military flying corps after refusing a preposterous request.
He obtains a new job as a co-pilot for a common carrier. He isn't centered on ideal circumstances with his new colleagues because he is passionately legitimate and direct. During a trip to Asia, his crew receives a distress signal from a volcanic island and decides to attempt a salvage effort.
7. Hardcore Henry
Director: Ilya Naishuller
Writer: Ilya Naishuller, Will Stewart
Cast: Sharlto Copley, Tim Roth, Haley Bennett
IMDb Rating: 6.7/10
A recently resurrected cyborg, Henry, must save his wife, who is also his creator, from the grasps of a psychotic villain AKAN who has telekinetic skills. Fighting along with Henry is Jimmy, who is his only hope to survive the day. The movie takes place over only one day, in Moscow, Russia.
6. Two Days
Director: Avdotya Smirnova
Writer: Avdotya Smirnova, Anna Parmas
Cast: Fedor Bondarchuk, Kseniya Rappoport, Evgeniy Muravich
IMDb Rating: 6.9/10
Petr Drozdov, a senior administrator from Russia, Moscow, accepts the governor's appeal to demolish a rural museum of Russian literature. Masha is a young student who works in the museum, and she decides to plead against this and demands that it be kept safe.
5. Born to Be Free 
Director: Tatiana Beley, Gayane Petrosyan
Writer: Gayane Petrosyan
Cast: Manos Krystalis
IMDb Rating: 7.5/10
Casting light on the abuse of sea mammals, this gut-wrenching documentary reflects the difficulty of 18 Beluga whales kept in captivity for years. They were all initially intended for U.S. aquariums but were not permitted due to a new law.
This left the group of Belugas to live in small tanks in Russia, and eventually, after six years of captivity, one whale died while the others were severely ill. Born to be Free is a great movie for people are the new Russian language learners.
Born To Be Free is a powerful and incisive video about the global trade of wild marine vertebrates created by three daring, free-jumping authors, Gaya, Tanya, and Julia.
Their method leads us to the most isolated areas of Russia, where we see, for the first time, the incredible abuse that whales, dolphins, and walruses are subjected to, as we uncover the debasement at the heart of this brutal global enterprise.
A depressing and horrible story of eighteen belugas (white bowhead whales) lounging in tanks on the sweltering Black Sea shore.
A tale that has brought us here – freedivers who normally share and dive with free dolphins and whales in their local component, in the background of countless dolphinariums, and have helped reveal different horrible secrets and hidden truths.
4. The Watchman
Director: Zack Snyder
Writer: Dave Gibbons, David Hayter, Alex Tse
Cast: Jackie Earle Haley, Patrick Wilson, Carla Gugino
IMDb Rating: 7.6/10
Vlad, is a forty-year-old watchman in an old asylum that is soon to be demolished. One night, a couple, Vera and Stas, arrive at the sanatorium.
On hearing their story of being on the run from their friends and family, Vlad is reminded of his past and how he runs from it. He decides to help them stay safe and, in the process, uncover things about himself and the couple.
3. Loveless
Director: Andrey Zvyagintsev
Writer: Oleg Negin, Andrey Zvyagintsev
Cast: Maryana Spivak, Aleksey Rozin, Matvey Novikov
IMDb Rating: 7.6/10
A couple in Russia goes through a terrible and ugly divorce, filled with fights, blames, and tempers. They both have new partners and cannot wait to leave each other until their 12-year-old son vanishes after listening to one of their arguments.
Boris and Zhenya, a Moscow couple, are still living under the same roof and are in the dreadful final stages of a terrible separation.
Under those circumstances, as both have actively sought new collaborators, the abuses pour down like rain in this dangerous family conflict zone, always circling the unresolvable and pressing issue of Alyosha's authority, their 12-year-old just kid.
Unheard, despised, or, more importantly, unattractive, the thoughtful and unhappy child feels like an unbearable weight; in any case, what he can be certain of is that he can hear every word. As a result, by the time Boris and Zhenya realize Alyosha has been missing for over two days, it is past the point of no return.
2. Brother (1997)
Director: Aleksey Balabanov
Writer: Aleksey Balabanov
Cast: Sergey Bodrov, Viktor Sukhorukov, Svetlana Pismichenko
IMDb Rating: 7.8/10
Danila, who has recently been discharged from the military, travels to his more experienced brother – a hoodlum and an executioner – to begin a new life in St. Petersburg, where he is quickly organized in the criminal world and asked to kill someone. His new life begins there.
He meets new people, including a young girl, and becomes a big fan of the musical group "Nautilus Pompillius," but now he's an executioner, and realizing that killing is easier for him than living drives him to realize he's on the wrong track.
Despite a relatively pedestrian narrative, this is one of the most important film establishments in post-Soviet cinema.
The story of a still "green" man who is thrust into the cruel world of the 1990s, coordinated by Aleksei Balabanov, has earned faction status in Russia.
This is mostly due to its accurate representation of its time in all of its unique nuances, which add up to a visual reference book of that era: from businesses selling chewing gum and CDs to leather coat-clad crooks and young females at rave events.
1. Icarus 
Director: Bryan Fogel
Writer: Bryan Fogel, Mark Monroe, Jon Bertain
Cast: Bryan Fogel, Dave Zabriskie, Don Catlin
IMDb Rating: 7.9/10
Set to bring to light the truth about doping in athletics, the facts uncovered by a Russian scientist turn this movie into a geopolitical mystery. Between an unexplained death and Olympic gold medals lies the story that will expose one of the largest scandals in history.
This list of movies is subject to change with additions and deletions from the current Netflix directory and incorporates some of their current best Russian movies.
These are all highly rated both by the critics and the audience and are worth a watch. So, go ahead, log in to your Netflix account and start watching all the netflix movies that interests you today!